Markets getting a lift from some good economic news, combined with news from the Fed.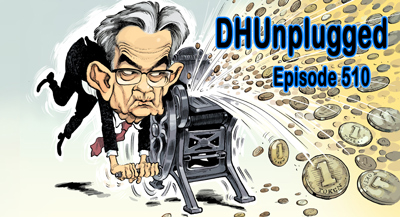 Covid-19 spikes in several states are starting to spook investors, even as buy-the-dip is still alive and well.
Petitions to take down statues, change the names of cities are all the rage.
Fed Limericks are Back – PLUS we are now on Spotify !
---
Click HERE for Show Notes and Links
DHUnplugged is now streaming live - with listener chat. Click on link on the right sidebar.
---
Love the Show?
Then how about a Donation?
---
Follow John C. Dvorak on Twitter
Follow Andrew Horowitz on Twitter
FROTH came off - a bit
Biggest market drop since March (-1,800 for DJIA) - Quick Turnaround B.T.D
Wondering - Is this the 2nd Wave?
Seems everyone is back to bullish as markets have mini-crash
VIX spikes to 44 last week - ow at 34
FED - ALL IN AND MORE!
Market Update

COVID-19 Spikes worrying investors
Talk of excess as Robinhood traders bank then are wrecked
Lots of know-it-all day traders are trying to cash in (Shoeshine boys)
Cruise Lines and airlines still in trouble
Another Backdoor bailout
Fed Spooks
- 2023! Rates = ZIRP
- What happened to 2nd half 2020 recovery?
- Fed was a bit more concerned - took a day for markets to absorb
- Friday - mid-month commentary that jobs numbers looking good for this month
- - Since when does Fed give interim eco guidance? (when market sells off 1,800 points that's when)
- Recommits (for the 100th time) that they will use all of their toolkit and not concerned about asset prices
Then this - WOW! (Monday 2PM)
- Update to Bond Buying - ALL IN FOR THE WIN!
- As detailed in a revised term sheet and updated FAQs, the SMCCF will purchase corporate bonds to create a corporate bond portfolio that is based on a broad, diversified market index of U.S. corporate bonds. This index is made up of all the bonds in the secondary market that have been issued by U.S. companies that satisfy the facility's minimum rating, maximum maturity, and other criteria. This indexing approach will complement the facility's current purchases of exchange-traded funds.
- So now companies can over-leverage and there is a ready buyer - price discovery totally gone
- Markets turned higher in quick fashion on the news
- Another back door bank (and corporate) bailout
-- What does this do otherwise?
-  - - - Inflation? Dollar Down? Speculation?
- Another clue that there is more problems in the system than the Feds are letting onto.
- Could be that the CornonaVirus was the best thing for Corporate America EVER!
(Wondering if there will be a quick hangover on this like we saw last week)
Price Distortion
- Backdoor Boeing and Bank Bailout
Who Was Selling?
- According to Fidelity
FOLLOW UP - Buying the Junk
- Hertz (HTZ) gets permission to sell $1 billion of common stock in secondary offering
- Who is buying this? How is this allowed?
RobinTrack - https://robintrack.net/
Retail Sales - Biggest Jump In History
- May's 17.7% jump marked the biggest monthly increase in records dating to 1992.
- Car sales up big as well
Trump Rallies Are Back!
- Supporters of President Donald Trump will soon be able to attend one of his signature, raucous campaign rallies again after a months long hiatus because of the coronavirus pandemic
- However, they must agree not to sue the campaign if they contract the virus after the event.
- Right above a red "register" button on the page, the site includes a short disclaimer, informing attendees that "by clicking register below, you are acknowledging that an inherent risk of exposure to COVID-19 exists in any public place where people are present."
- The disclaimer goes on to warn that by attending the rally, attendees and their guests "voluntarily assume all risks related to exposure to COVID-19" and agree not to hold the campaign, Tulsa's BOK Center or a slew of other related parties "liable for any illness or injury."
More E-Cars
- Ford Motor plans to have all-electric versions of the Ford F-150 pickup and Ford Transit van to market by mid-2022, Chief Operating Officer Jim Farley said Wednesday.
Statues, Flags - Coming Down
- NASCAR bans Confederate flag at all events and properties
- Certain Statues being pulled down
- Petition for city of Plantation Florida to change the name (To Jacaranda)
Going Backwards?
- Houston-area officials are "getting close" to reimposing stay-at-home orders and are prepared to reopen a Covid-19 hospital established but never used at a football stadium as virus cases expand in the fourth-largest U.S. city.
- Massive case spikes in SC, FL, TX, AZ, NC
- UPDATE - Florida reported that new cases rose to the highest level since the pandemic began and Texas saw hospitalizations surge, two more signs that the coronavirus outbreak is worsening in some U.S. states.
- Beijing shut its schools on concern about new infections as China started testing all shipments of imported meat after a fresh outbreak was linked to a wholesale seafood and meat market in the capital.
- Beijing shuts schools again
- Brazil - worst daily new case count
UPDATE 2 - A steroid, dexamethasone, is the first drug shown to help save severely ill coronavirus patients, according to scientists in Britain. 1/3 of seriously ill patients seem to come off ventilators earlier and survive.
Cruise News
- Norwegian Cruise Line Holdings today announced an extension of its previously announced suspension of global cruise voyages to include all voyages embarking between August 1 and September 30, 2020 for its three cruise brands, Norwegian, Oceania and Regent.
Bidding Wars - Follow-Up
- Many major cities around the U.S. experienced an uptick in interest, creating bidding wars for available properties, according to real estate brokerage firm Redfin. Nearly 50 percent of Redfin offers faced competition in May, up from 43.9 percent in April.
- Meanwhile, the number of listings on the market was 18.9 percent lower than the same period last year.
When will this stop? (Answer - Never)
- SoftBank Vision Fund's head, Rajeev Misra, saw his total pay for the past business year more than double to 1.6 billion yen ($15 million), even as the fund's underperformance pushed SoftBank to a record $13 billion operating loss.
Secondary Offerings
- U.S. public companies sold more than $60 billion in shares in May, the biggest monthly haul ever, as they capitalized on a stock market rally fueled by hopes that the COVID-19 pandemic is subsiding.
LGBTIQCAPGNGFNBA or LGBTQQIP2SAA ?
- Let's get it straight
1) LGBTIQCAPGNGFNBA - Lesbian, Gay, Bisexual, Transgender, Intersex, Queer, Curious, Asexual, Pansexual, Gender-non-conforming, Gender-Fluid, Non-binary, and Androgynous
2) lesbian, gay, bisexual, transgender, questioning, queer, intersex, pansexual, two-spirit (2S), androgynous and asexual.
- The Supreme Court ruled Monday that employers cannot fire employees based on their sexual orientation or gender identity under Title VII of the Civil Rights Act of 1964.
Worst News Ever
- Airlines including Easyjet and KLM in Europe, Delta Air Lines and American Airlines in the United States, and Asia's Virgin Australia, are suspending all or part of their alcoholic drinks service in response to Covid-19.
- It's part of a widespread revision of the industry's food and drink service to minimize interaction between crew and passengers and to ensure a safer journey for all.
Bad Service - Will Get Worse
- AT&T to eliminate 3400 jobs and close 250 wireless stores
- "AT&T has informed the Communications Workers of America of its plans to cut over 3,400 technician and clerical jobs across the country over the next few weeks. In addition, the company plans to permanently shutter over 250 AT&T Mobility and Cricket Wireless stores, impacting 1,300 retail jobs."
---
420 Stocks ...

Stocks to watch: CGC, STZ, TLRY, CRON, MJ, NBEV
---
Love the Show?
Then how about a Donation?
---
*** NEW INTERACTIVE CHARTS ***
Winners will be getting great stuff like the new DHUnplugged Shirts (Designed by Jimbo) -
PLUS a one-of-a-kind DHUnplugged CTP Winner's certificate..

CLICK HERE FOR MORE CHARTS ON TRADING VIEW
---
UPDATE - NEW ETF - Global X Millennials Thematic ETF Challenge!
The top holdings of Global X Millennials Thematic ETF (MILN) include stocks many investors would expect, such as Facebook, LinkedIn and Amazon, which take advantage of the tech tendencies of millennials. But some names might be more surprising like real estate investment trusts AvalonBay Communities and Equity Residential, and Home Depot, which could benefit from millennials moving out of the home of their parents.
We are creating the DH Old Codger Index Portfolio to compete against this new ETF to see how "old school" stocks do in comparison. Companies in our index will include: (updated names as of 8/29/16)
We have the performance summary running (daily and since inception of 5/6/16) - DHOCI vs. Millennials ETF Battle
---
 Putin Forever!
- Russian President Vladimir Putin has set July 1 as the new date for a constitutional referendum that could allow him to remain in power through 2036.
- Remember that China made a similar constitutional amendment recently...

PG&E
- PG&E to plead guilty to 84 deaths related to wildfire, according to NY Times
Fed Limericks
Michael Zavala
The president sleeps on his feet
The windows are smashed on the street
Always problems to fix
with Bill Gates in the mix
And his preference for blonde and petite
JCD Score (F)
Dave Arel
The market is out running the bear
While the economy is still in dispair
Everyone is in a dread
The corona may still spread
But damn if we need some air
JCD Score (C)
---
See this week's stock picks HERE
---
Follow John C. Dvorak on Twitter
Follow Andrew Horowitz on Twitter
---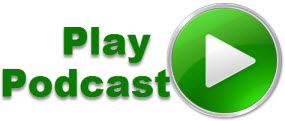 Podcast: Play in new window | Download (Duration: 1:02:57 — 57.9MB)
Subscribe: RSS