Markets are in a frenzy. Jobs numbers post a surprising gain as economists and analysts are dumbfounded.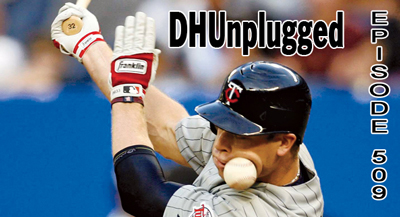 Retail traders are betting big on bankrupt companies – as free money creates unprecedented moral hazard.
Oh, an now – Fake Eggs are coming.
Fed Limericks are Back – PLUS we are now on Spotify !
---
Click HERE for Show Notes and Links
DHUnplugged is now streaming live - with listener chat. Click on link on the right sidebar.
---
Love the Show?
Then how about a Donation?
---
Follow John C. Dvorak on Twitter
Follow Andrew Horowitz on Twitter
We Said Casino - HOT HANDS!

Markets continue the semi-V shaped recovery
Massive Economic Surprise - But were the jobs numbers really that good?
FOMO is here - retail investors are buying bigly.
Lots of changes at hand in response to the Protests - but will they stick?
Market Update

Massive Move - Grand Re-Opening Hopes
Rotation - Value Blows out Growth for the Week (Tech, Healthcare lag Financials and Airlines, Cruises)
- Rotation out of Stay-At-Home to Reopening Plays (Until Tuesday when that reversed hard)
- Investors Gobbling up the junk - even bankrupt companies getting bug bid
- Some stocks up 100% - 1,200% in a day (IMRN was up 1,100% after winning a government contract)
Economics
- A Swing and a miss!
- Economists, Analysts, The Fed, Everyone thought unemployment going to 20%
- Report on Friday showed a surprise gain of 2.5 million and a rate of 3.3%|
- Seems that 5-9 million were pulled from employment rolls as they are no longer looking for jobs
- Didn't stop politicians and markets from taking a victory lap
Economics - World Bank
- Economic activity among advanced economies is anticipated to shrink 7% in 2020 as domestic demand and supply, trade, and finance have been severely disrupted.
- Emerging market and developing economies (EMDEs) are expected to shrink by 2.5% this year, their first contraction as a group in at least sixty years. Per capita incomes are expected to decline by 3.6%, which will tip millions of people into extreme poverty this year.
Update - Main Street Lending Program
- Wondering why there is so much froth in the market?
- The Fed: "Small and medium-sized businesses are a vital part of the economy and employ tens of millions of people, and, because their needs vary widely, the Board has extensively sought feedback and revised the Main Street program accordingly."
The changes include:
- Lowering the minimum loan size for certain loans to $250,000 from $500,000;
- Increasing the maximum loan size for all facilities;
- Increasing the term of each loan option to five years, from four years;
- Extending the repayment period for all loans by delaying principal payments for two years, rather than one; and
- Raising the Reserve Bank's participation to 95% for all loans.
Longest EVER - NBER
- "The Business Cycle Dating Committee of the National Bureau of Economic Research maintains a chronology of the peaks and troughs of U.S. business cycles. The committee has determined that a peak in monthly economic activity occurred in the U.S. economy in February 2020. The peak marks the end of the expansion that began in June 2009 and the beginning of a recession.
- The expansion lasted 128 months, the longest in the history of U.S. business cycles dating back to 1854.
- The previous record was held by the business expansion that lasted for 120 months from March 1991 to March 2001.
- Takeaway - the NBER officially calls the U.S. in recession
Buying the Junk
- Example: Hertz (bankruptcy process)
- Icahn, sold his 55.3 million Hertz shares at 72 cents apiece for just under $40 million on the heels of the Florida-based firm's bankruptcy  (lost $2 billion)
----- $10,000 invested in Hertz the day after it filed for bankruptcy is now worth about $125,000
- Last week was bid up to again (150%) for the week and Monday was moving up 50%
- Can we explain?  See Chart below...
RobinTrack - https://robintrack.net/
Bloomberg Report on Retail Investors
- Lured by zero trading fees, a historic selloff and probably boredom while stuck at home, the group often viewed as "dumb money" opened record new trading accounts in the first quarter.
- The 10 Russell 3000 stocks that have seen their popularity rise the most over the last month on the Robinhood investing app, according to website Robintrack, are up an average of 93% since early May -- nine times the S&P 500's return.
Energy Sector Cuts
- BP plans to cut nearly 10,000 jobs, or 14% of its workforce, and freeze pay increases for senior level managers as it seeks to strengthen its finances
Boeing
- Stock up 50% last week
- 100% off of lows
- Target price increase|
- 737 production coming back on line - still no date on approval for the 7373 Max
- Company announced layoffs, massive debt issuance, no bailout money as Fed helped through backdoor bailout with no strings.
Virus-Induced Lifestyle Changes
- Mobile Homes (Winnebago (WGO) and Thor Industries (THO) doing well.
- Is this something that will stick?
- What is the counter argument and who loses?
WHOA - 180
- WHO: Coronavirus patients without symptoms aren't driving the spread of the virus, World Health Organization officials said Monday, casting doubt on concerns by some researchers that the disease could be difficult to contain due to asymptomatic infections.
- But CDC: These findings also suggest that to control the pandemic, it might not be enough for only persons with symptoms to limit their contact with others because persons without symptoms might transmit infection.
- Could this change of the WHO position be due to their funding being pulled by US?
More WHO
- More than 136,000 cases were reported worldwide on Sunday, "the most in a single day so far", WHO Director General Tedros Adhanom Ghebreyesus said.
- "More than six months into the pandemic, this is not the time for any country to take its foot off the pedal," he told an online briefing.
More Covid - Texas
- One of the first states to open up
- Texas was among the first states to relax its statewide stay-at-home order, allowing it to expire April 30 and some businesses to resume operations May 1.
IBM - Facial Recog
- In a letter to members of Congress on Monday, IBM said it is exiting the general-purpose facial recognition business and said it opposes the use of such technology for mass surveillance and racial profiling
- Plus in a world where masks are now part of daily life - how can you do it anyway?
And Now - Fake Eggs
- Just Egg (Remember this company that made the fake mayo?) presented the Shanghai execs with eight ways to serve the ersatz ovum, Just Egg, which is made primarily from mung beans.
-The hope was that one would be tasty enough for the Chinese company to sell online and at fast-food chains.
---
420 Stocks ...

Stocks to watch: CGC, STZ, TLRY, CRON, MJ, NBEV
---
Love the Show?
Then how about a Donation?
---
*** NEW INTERACTIVE CHARTS ***
Winners will be getting great stuff like the new DHUnplugged Shirts (Designed by Jimbo) -
PLUS a one-of-a-kind DHUnplugged CTP Winner's certificate..

CLICK HERE FOR MORE CHARTS ON TRADING VIEW
---
UPDATE - NEW ETF - Global X Millennials Thematic ETF Challenge!
The top holdings of Global X Millennials Thematic ETF (MILN) include stocks many investors would expect, such as Facebook, LinkedIn and Amazon, which take advantage of the tech tendencies of millennials. But some names might be more surprising like real estate investment trusts AvalonBay Communities and Equity Residential, and Home Depot, which could benefit from millennials moving out of the home of their parents.
We are creating the DH Old Codger Index Portfolio to compete against this new ETF to see how "old school" stocks do in comparison. Companies in our index will include: (updated names as of 8/29/16)
We have the performance summary running (daily and since inception of 5/6/16) - DHOCI vs. Millennials ETF Battle
---
The New Trend
- SoftBank COO Marcelo Claure said in a letter to employees early Wednesday that the firm will create a $100 million fund that "will only invest in companies led by founders and entrepreneurs of color."
Fed Limericks
Matthew Taylor
The money printers go "brrrr"
So no market drops may occur
J. Powell has the mojo
Now get with the FOMO
'Eff our kids with these debts we've incurred
JCD Score (C+)
Greg McLeod
In time since the first great depression
The Fed learned an interesting lesson
There's still mass unemployment
But the rich can enjoy it
'Cause this time they've made stocks the exception
Michael Zavala
The president sleeps on his feet
The windows are smashed on the street
Always problems to fix
with Bill Gates in the mix
And his preference for blonde and petite
JCD Score ()
Andrew Horowitz
A Curfew a protest a riot
It's out of hand and there's no denyin' it
And during the time…
The markets are just fine…
Thank the Fed for kindly supplying it
JCD Score (C+)
Dave Arel
The market is out running the bear
While the economy is still in dispair
Everyone is in a dread
The corona may still spread
But damn if we need some air
JCD Score ()
---
See this week's stock picks HERE
---
Follow John C. Dvorak on Twitter
Follow Andrew Horowitz on Twitter
---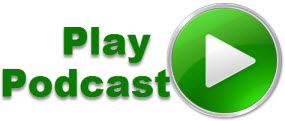 Podcast: Play in new window | Download (Duration: 1:00:58 — 56.1MB)
Subscribe: RSS