Nothing appears to be able to stop the bulls from buying every dip. Even when there isn't a dip, they continue to buy – regardless of headwinds or valuation concerns.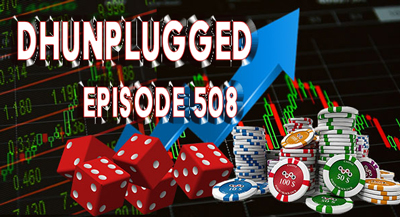 Big week for economic data – although that doesn't seem to matter either…
Announcing the winner of the CTP for Intuit!
Fed Limericks are Back – PLUS we are now on Spotify !
---
Click HERE for Show Notes and Links
DHUnplugged is now streaming live - with listener chat. Click on link on the right sidebar.
---
Love the Show?
Then how about a Donation?
---
Follow John C. Dvorak on Twitter
Follow Andrew Horowitz on Twitter
Sell in May and you will PAY!
Riots/China Spat/Social Unrest/Pandemic – No Market Impact
BUY BUY BUY
No Longer About Valuation - Casino
Plus - Post Pandemic, Post Looting/Protests - Awaiting Hurricane Season.
Market Update
Economics – Who Cares!
Earnings – Who Cares!
May Finishes on upbeat note – small caps fly high
Value Rotation Appearing
Fed commits to everything – no matter what it takes
Looks Like the Casino is Back Open and The House is Giving Away Chips
The Grand Re-Opening Continues
- Restaurants and Bars crowded down here – what is happening in California?
- Last week highest weekly new case count on record (global)
- New Case count steady in U.S.
- Update - Now curfews are causing retail to close again
OPEC
- Extending production cuts for a short while (Bullish for Crude)
- Need to keep prices up to keep that June contract from smashing lower into the roll
China/US Spat
- China has asked its state-owned firms to halt purchases of soybeans and pork from the United States, two people familiar with the matter said, after Washington said it would eliminate special U.S. treatment for Hong Kong to punish Beijing.
- China could expand the order to include additional U.S. farm products.
- However: Monday - China purchases at least 180,000 tonnes of soybeans for shipment in October or November
PPP Update
- Senate Majority Leader Mitch McConnell on Senate floor says Senate will quickly pass small business relief bill which gives these businesses more time to spend relief money
Riots – Antifa
- The US will designate the anti-fascist group Antifa a terrorist organization, President Donald Trump says.
- Seems that numbers of arrests indicate that many have been "bussed in" to cause trouble
Riots/Protest Impact
- Gottlieb warns of uptick in coronavirus infections after widespread protests
- Former FDA Commissioner Scott Gottlieb cautioned against the potential spread of coronavirus as thousands of people take to the streets to demonstrate.
- Retail smacked again. Several major retailers closing down stores temporarily due to ongoing protests (looting potential)
Fed Buying Spree
- The Federal Reserve's new facility for corporate bond purchases bought about $1.3 billion of shares in 15 exchange-traded funds in its first week of operation through 158 trades, data released Friday showed.
- The Secondary Market Corporate Credit Facility made the purchases from 10 securities firms between its launch on May 12 and May 18
- Its largest holding as of May 19 at $326.3 million was the iShares iBoxx US Dollar Investment Grade Corporate Bond ETF (LQD), the third largest U.S. taxable bond ETF, according to Lipper data. The fund's largest holdings are bonds from such banks as Bank of America Corp (BAC), JPMorgan Chase & Co (JPM), Wells Fargo & Co (WFC) and Goldman Sachs Group Inc (GS) as well as telecom operators AT&T Inc (T) and Verizon Communications Inc
- In other words, a back-door bank bailout.
Here Comes The Price Hikes
- United Parcel Service Inc (UPS) on May 31 will slap surcharges on U.S. e-commerce companies that have flooded its delivery network with shipments of everything from packaged food to patio furniture since the coronavirus took hold in March.
- With oil prices depressed!
Social Media – Twitter Fact Checks
- President Trump last week threatened to regulate or shut down social media companies, one day after Twitter Inc (TWTR) for the first time added a warning to some of his tweets prompting readers to fact check the president's claims.
- "Republicans feel that Social Media Platforms totally silence conservatives voices. We will strongly regulate, or close them down, before we can ever allow this to happen."
And then – In the Bunker
- Secret Service agents rushed President Donald Trump to a White House bunker on Friday night as hundreds of protesters gathered outside the executive mansion, some of them throwing rocks and tugging at police barricades.
- Is there internet – been very quiet on Twitter
- When do we get the "Calm Down – all is good" Presidential Telecast? (Monday Night Statement was not a Calm Down, All is Good Statement)
Economics Upcoming this Week
- ISM Manufacturing (Mon)  43.1
- ADP Emplyment Change (Wed)  -11.5M
- Factory Orders (Wed) -15%
- ISM Services (Wed) 46.5
- Initial Claims (Thur) 2M
- Unit Labor Costs (Thur) +5%
- Non Farm Payrolls (Fri) -10M
- Unemployment Rate (Fri) 20%
The BEST Recession Ever!
- Although big spread of Main Street and Wall Street
- What happens when stimulus runs out?
- What could change all of this?????
Don't steal from Apple Stores
- Tracking stolen devices|
- On startup - "This device has been disabled and is being tracked," - "Local authorities will be alerted."
Follow-up - DE-Urbanization
- Redfin CEO Glenn Kelman CNBC interview: He is seeing a "mass migration" of people out of large cities due to COVID-19, remote work, and ongoing protests
Banking (It's Not Quite Over)
- Wells Fargo stops making loans to independent car dealerships based on default concerns
AND ZOOM (ZM)
- Zoom Video beats by $0.10, beats on revs; guides Q2 EPS above consensus, revs above consensus; guides FY21 EPS above consensus, revs above consensus
- Stock down after hours - seems that expectations were much more than were achievable.

---
420 Stocks ...

Stocks to watch: CGC, STZ, TLRY, CRON, MJ, NBEV
---
Love the Show?
Then how about a Donation?
---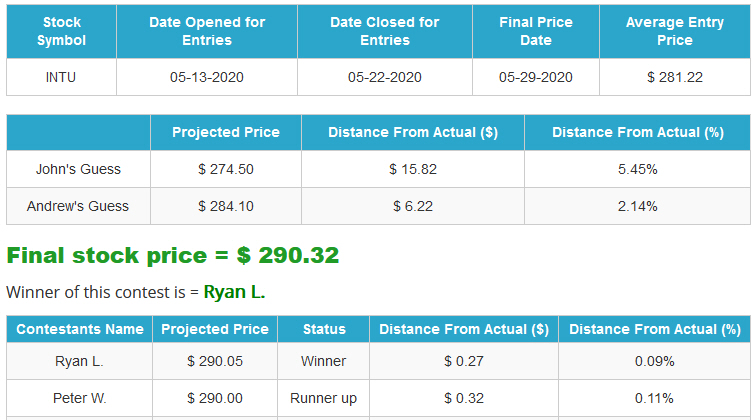 *** NEW INTERACTIVE CHARTS ***
Winners will be getting great stuff like the new DHUnplugged Shirts (Designed by Jimbo) -
PLUS a one-of-a-kind DHUnplugged CTP Winner's certificate..

CLICK HERE FOR MORE CHARTS ON TRADING VIEW
---
UPDATE - NEW ETF - Global X Millennials Thematic ETF Challenge!
The top holdings of Global X Millennials Thematic ETF (MILN) include stocks many investors would expect, such as Facebook, LinkedIn and Amazon, which take advantage of the tech tendencies of millennials. But some names might be more surprising like real estate investment trusts AvalonBay Communities and Equity Residential, and Home Depot, which could benefit from millennials moving out of the home of their parents.
We are creating the DH Old Codger Index Portfolio to compete against this new ETF to see how "old school" stocks do in comparison. Companies in our index will include: (updated names as of 8/29/16)
We have the performance summary running (daily and since inception of 5/6/16) - DHOCI vs. Millennials ETF Battle
---
Fed Limericks
Jeremy Adams
Trump, Birx, and Fauchy are funny,
As long as my nose isn't runny.
The press is a joke,
We're all going broke,
Eff it, just gimme free money!

JCD Score (C)
Steve Demeo
There was a pandemic world shock
that put all the punter in hock
global fed chairs, pumped up our shares
leaving us all to take stock
JCD Score (C)
Jeff Zellen
Coronavirus feels like a curse
I don't think it could get any worse
The state locks us in
The kids are under my skin
My escape is in writing this verse
JCD Score (A-)
Matthew Taylor
The money printers go "brrrr"
So no market drops may occur
J. Powell has the mojo
Now get with the FOMO
'Eff our kids with these debts we've incurred
JCD Score ()
Greg McLeod
In time since the first great depression
The Fed learned an interesting lesson
There's still mass unemployment
But the rich can enjoy it
'Cause this time they've made stocks the exception
---
See this week's stock picks HERE
---
Follow John C. Dvorak on Twitter
Follow Andrew Horowitz on Twitter
---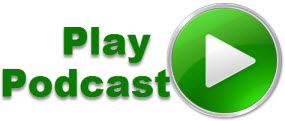 Podcast: Play in new window | Download (Duration: 1:03:08 — 58.1MB)
Subscribe: RSS