Markets reacting violently to headlines of every vaccine trial.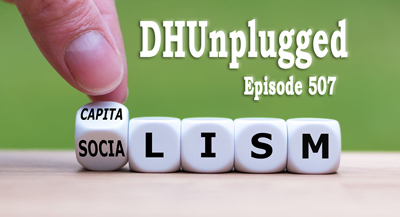 Questioning – is this socialized capitalism? Real Estate over-bidding again and more global stimulus on the way.
Fed Limericks are Back!
PLUS we are now on Spotify !
---
Click HERE for Show Notes and Links
DHUnplugged is now streaming live - with listener chat. Click on link on the right sidebar.
---
Love the Show?
Then how about a Donation?
---
Follow John C. Dvorak on Twitter
Follow Andrew Horowitz on Twitter
Openings, Cures and Bailouts
Memorial Day Weekend Update - People Getting Out
Markets reacting to vaccine trial news - even if only Phase 1 - but then fade into the close...
EuroZone stimulus on tap
Airline Bailouts - Lufthansa
Questioning - Did markets dodge the bullet with stimulus?
AND - wondering: Have we seen the turn toward socialized capitalism?
Market Update
- Healthcare and tech still leading the charge - but a slight turn toward early cyclicals
- Money on the sidelines - hedge funds and institutions are still under-invested (does that help FOMO trade?)
- Several unproven biotechs getting ramped higher on VERY early trial entries.
- Fed slows asset purchase program to "only" $5 billion per day.
- Pot Stocks are latest beneficiary of "COVID-19" tag (remember the blockchain bump?)
- Getting the BULLS on TV - CNBC Get Jeremy Siegel - Thinks that markets can hit all-time high this year (unless they don't)
Hertz Global
- Hertz files for bankruptcy
- Hertz locations will remain open for now, and the company says it has over $1 billion in cash on hand to support operations.
- Hertz took immediate actions to prioritize the health and safety of employees and customers, eliminate all non-essential spending and preserve liquidity.
- However, uncertainty remains as to when revenue will return and when the used-car market will fully re-open for sales, which necessitated today's action.
Tulsa - Elon
- Tulsa has transformed its landmark 75-foot-tall Golden Driller statue into a likeness of the Tesla CEO in a bid to convince him to open a new factory in the Oklahoma metropolis.
- The statue, which is the fifth-tallest in the continental U.S. and stands outside the Tulsa Expo Center, was built in the 1960s as a tribute to the state's petroleum industry.
- Big day for SpaceX - First manned space launch tomorrow - weather permitting (4:33 p.m. EDT on May 27, 2020)
Fact Check Tweets
- Going to piss Pres Trump Off !
- Twitter on Tuesday slapped a fact-check label on President Trump's tweets for the first time, a response to long-standing criticism that the company is too hands-off when it comes to policing misinformation and falsehoods from world leaders.
- The move, which escalates tensions between Washington and Silicon Valley in an election year, was made in response to two Trump tweets over the past 24 hours. The tweets falsely claimed that mail-in ballots are fraudulent. Twitter's label says, "Get the facts about mail-in ballots," and redirects users to news articles about Trump's unsubstantiated claim.
Unemployment Comp
- Senate Majority Leader Mitch McConnell said last week that the next coronavirus bill would not extend beefed up unemployment insurance
- The $600 per week federal unemployment benefit, which adds to the sum individuals normally get from states, will expire at the end of July.
Crude Oil
- With more states relaxing lockdowns, crude is holding up in the mid $30's
- However -once again there is limited storage and that could mean a flush toward date when June contract expires.
- Chinese financial investors betting on a rebound in oil prices are filling commercial storage tanks held by the Shanghai futures exchange just as fast as the exchange can find them.
- Despite a more than doubling of storage capacity over the past six weeks to 57 million barrels, with tanks sourced from state and private refiners, nearly all existing storage is set to be filled by end-June.
Real Estate
-"Over-Bidding" is happening again
- Buyers returning to the housing market have been battling over the few available properties.
- While sales are way down, the lack of inventory has propped up prices and led to bidding wars.
Brazil = Hot Spot
- The United States imposed travel restrictions on Brazil after the South American nation became the world No. 2 hot spot for coronavirus cases.
- LatAm Airlines down 39% on the news
- Brazil's Bolsonaro Expands Use of Controversial Hydroxychloroquine After Daily Coronavirus Deaths in Country Hit Record High
RAT ARMIES!
- It appears that humans aren't the only ones hankering for the days they could dine out at their cities' restaurants.
- Some rats that miss feasting on the scraps are becoming increasingly brazen to find new food sources, the Centers for Disease Control and Prevention warned.
- Since the start of the pandemic, there have been increased reports of rat cannibalism and infanticide in New York, as well as more rat complaints in residential areas — including in Chicago.
- Roving rat armies, scavenging New Orleans' empty streets, are concerning to the CDC, which says rodents can carry disease.
'Mo 'Money
- Japan's government is considering compiling a second extra budget for the current fiscal year worth over 100 trillion yen ($929.45 billion) to combat the economic fallout from the coronavirus pandemic.
- The budget will include 60 trillion yen for expanding low-interest rate loan schemes for firms hit by the pandemic, and 27 trillion yen for other financial aid programs, the paper said, without citing sources.
3D Printing - Making a comeback?
- Possible beneficiary of supply chain disruptions
- ProtoLabs (PRLB), 2U (TWOU), Stratasys (SSYS), 3D (DDD)
The Reason the Fed is buying corporate bonds
-- The number of companies or countries at risk of seeing their credit ratings cut to junk from investment grade has been pushed to a record high of 111 by the coronavirus pandemic
- The number of "fallen angels" has already reached 24 this year, impacting over $300 billion in debt, S&P estimates. The 111 potential fallen angels have another $444 billion of bonds, meaning the amount is likely to spiral much further.
- Some investment managers will be required to sell positions in "below" investment grade - with a lack of buyers
Tuesday Observation
- Massive rotation early on - DJIA up 3X NASDAQ in morning trade
- Financials, Consumer Related, Leisure Ramping - COVID, Stay-At-Home plays getting jammed.
China
- White House Press Secretary Kayleigh McEnany says President Trump believes it is "hard to see how Hong Kong can remain a financial hub if China takes over"
- Riots in Hong Kong over weekend again.
- UPDATE - 3:30PM - S&P dropping in recent trade following report that the Trump administration is considering sanctions on Chinese officials

Spotify / Rogan Follow Up
- News that Amazon (AMZN) is looking at investing in localized podcast content
- Apple too?
- All about the ads?

PPP Update
- 76 public companies that took PPP loans and have not said they will return them had enough cash and cash equivalents to cover operating costs until at least June.
- Of those companies, 22 received loans of at least $2 million.
- Looks like there will be some audits happening...
Vaccine Update
- Appears that markets are getting way ahead of themselves if the belief is that a vaccine will come to market before the next flu season
- Merck's CEp echoed the same view as he said today that a 12-18 month vaccine target is very aggressive.
Cuba Video?
---
420 Stocks ...

Stocks to watch: CGC, STZ, TLRY, CRON, MJ, NBEV
---
Love the Show?
Then how about a Donation?
---
*** NEW INTERACTIVE CHARTS ***
Winners will be getting great stuff like the new DHUnplugged Shirts (Designed by Jimbo) -
PLUS a one-of-a-kind DHUnplugged CTP Winner's certificate..

CLICK HERE FOR MORE CHARTS ON TRADING VIEW
---
UPDATE - NEW ETF - Global X Millennials Thematic ETF Challenge!
The top holdings of Global X Millennials Thematic ETF (MILN) include stocks many investors would expect, such as Facebook, LinkedIn and Amazon, which take advantage of the tech tendencies of millennials. But some names might be more surprising like real estate investment trusts AvalonBay Communities and Equity Residential, and Home Depot, which could benefit from millennials moving out of the home of their parents.
We are creating the DH Old Codger Index Portfolio to compete against this new ETF to see how "old school" stocks do in comparison. Companies in our index will include: (updated names as of 8/29/16)
We have the performance summary running (daily and since inception of 5/6/16) - DHOCI vs. Millennials ETF Battle
---
Quick Bank Update
- JPMorgan Chase CEO Jamie Dimon at conference says he is hoping recovery will begin in Q3
- Dividend is only 1.5% of capital base -  bank will "earn quite a bit of money";
- There would have to be a "pretty bad economic environment" to justify cutting its dividend;
- Doesn't see buybacks coming back
Fed Limericks
Jeremy Adams
Trump, Birx, and Fauchy are funny,
As long as my nose isn't runny.
The press is a joke,
We're all going broke,
Eff it, just gimme free money!

JCD Score ()
Steve Demeo
There was a pandemic world shock
that put all the punter in hock
global fed chairs, pumped up our shares
leaving us all to take stock
JCD Score ()
Jeff Zellen
Coronavirus feels like a curse
I don't think it could get any worse
The state locks us in
The kids are under my skin
My escape is in writing this verse
JCD Score ()
Matthew Taylor
The money printers go "brrrr"
So no market drops may occur
J. Powell has the mojo
Now get with the FOMO
'Eff our kids with these debts we've incurred
JCD Score ()
Greg McLeod
In time since the first great depression
The Fed learned an interesting lesson
There's still mass unemployment
But the rich can enjoy it
'Cause this time they've made stocks the exception
---
See this week's stock picks HERE
---
Follow John C. Dvorak on Twitter
Follow Andrew Horowitz on Twitter
---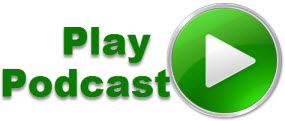 Podcast: Play in new window | Download (Duration: 1:02:55 — 57.9MB)
Subscribe: RSS