New stimulus and more money to families under discussion.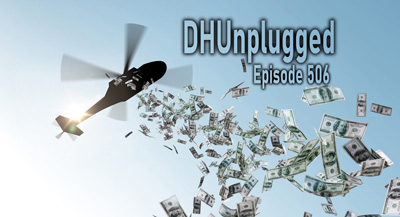 Retail sales drop the most on record and unemployment is approaching historic levels.
New evidence that there is massive foreign money coming into U.S. markets
YES – Limericks are Back!
PLUS we are now on Spotify !
---
Click HERE for Show Notes and Links
DHUnplugged is now streaming live - with listener chat. Click on link on the right sidebar.
---
Love the Show?
Then how about a Donation?
---
Follow John C. Dvorak on Twitter
Follow Andrew Horowitz on Twitter
New Hope! Moderna - Positive results from vaccine candidate rallies markets (and then....)
More States/Cities Re-Opening (Slowly)
Economic Numbers remain very downbeat
Markets close in the RED last week - make all of that back on Monday
Crude oil - tops $31 ($70 rally from the lows)
Retail Sales drop 16% (most on record)
Free Money for Everyone - Part 2....)
Announcing - A New Closest to The Pin!
Market Update
- Seems that investors have been waiting to pounce on any good news
- Does not seem that there is any concern about 2nd wave or poor eco/earnings
- Maybe to bulls are right? Who cares about the data - just buy buy buy (seriously)
- Major reversal - Stay-at-Home plays sold and cruise lines, Airplane. travel, banks are big up
Moderna (MRNA)
- Cold water splashed on the vaccine status as it was said not to be done scientifically - press release only
- Early stages
- Secondary offering the same day that they put out that press release
- Call me skeptical - CEO really making the rounds (seems too aggressive with media)
- Stock caved after STAT report (Down 18% today - secondary at $76)
Podcasting Update
- Spotify Soars After Signing Rogan to Exclusive Podcast Deal
- Seems that The Joe Rogan Show will be exclusively on Spotify, starting 2021
- Rogan, has signed the lucrative deal in exchange for transferring his back catalogue of more than a decade of podcasts and publishing new episodes exclusively on the Swedish streaming giant's service.
- Rumored value - $100 million
Economics this week
- Housing Starts, Building Permits, Crude Oil Inventories, Initial Claims, Philly Fed, Home Sales, Leading Indicators
Update on GDP
- Atlanta Fed GDPNow Update for Q2 2020
 SWF - Sovereign Wealth Funds
- Evidence that there is massive foreign money coming into U.S. markets
- Government sponsored with long-time horizons

Is Buffett Wrong?
- Sold out of airlines, several banks
- This is coming from a strategy that has a very long-term time horizon
- NO NEW POSITIONS ADDED
Trying Anything
- South Carolina restaurant use dressed up blow-up dolls in restaurant to keep social distance
If that isn't enough - South Korea
- Sex Dolls used to fill up stands in stadium
Struggling Retail - Bankruptcies
- JC Penny
- Dean & Deluca
- True Religion Apparel
- CMX Cinemas
- J. Crew
- Gold's Gyms
- Neiman Marcus
- Stage Stores
- What is next?????
Huawei
- The Trump administration moved to block global chip supplies to blacklisted telecoms equipment giant Huawei Technologies, spurring fears of Chinese retaliation and hammering shares of U.S. producers of chipmaking equipment last week.
- A new rule, unveiled by the Commerce Department, expands U.S. authority to require licenses for sales to Huawei of semiconductors made abroad with U.S. technology, vastly expanding its reach to halt exports to the world's No. 2 smartphone maker.
- Where is this going?
What Kind of Call is this?
- Billionaire hedge fund investor Paul Tudor Jones said the economy would be in a "Second Depression" if the coronavirus pandemic doesn't get contained for another year.
- Does anyone think that in a year we will still be in a stay-at-home order with businesses closed?
Google in Hot Water?
- The U.S. Justice Department and a group of state attorneys general are likely to file antitrust lawsuits against Alphabet Inc's Google and are well into planning for litigation
- Focusing on Google's Ad business
- Favoring ad based search (but isn't that their model?)
Softbank Update
- SoftBank recorded a net loss of $9 billion for the fiscal year ended in March, the worst results in its nearly four-decade history, as huge losses at its $100 billion Vision Fund and other investments threw into question its aggressive strategy of funding technology startups.
- Jack Ma leaving the board
Called it
- The Bel Aire Diner in Astoria, N.Y., has started hosting pop-up drive-in movie nights in its parking lot now that a statewide ban on such screenings has been lifted
PPP Program
- Surveys have found that minority owned firms were neglected in the PPP Program
- But a new report from the Small Business Administration's inspector general found that businesses owned by people of color may not have received loans as intended under the Paycheck Protection Program.
- There was no evidence, the report said, that the SBA told lenders to prioritize business owners in "underserved" markets, including business owners of color — something the CARES Act had specifically instructed the SBA to do.
- President Trump talking about 24+ weeks for the PPP period - from 8 weeks (unemployment will stay elevated longer)
Restaurants
- OpenTable says that 1 in 4 restaurants won't open again
- OpenTable surveyed about 20,000 of the 60,000 restaurants it works with for its most recent state of the restaurant industry report.
- Total reservations and walk-ins were down 95% on May 14 from that date the year before.
- They were down 100% throughout the month of April compared to the same time last year.
FREE MONEY
- German Chancellor Angela Merkel and French President Emmanuel Macron jointly announced the plan, which will provide grants, rather than loans, for "the most affected sectors and regions based on EU budget programs and in line with European priorities." ($500Billion+)
- Mark Cuban thinking that every family should get $1,000 every 2 weeks (has to be spent within 10 days)
- Potential for extension of PPP program being discussed
- Deductions of restaurant and leisure activities for businesses
- Powell - ZIRP forever it appears
PSA: TDI Podcast - One foot in - one foot out - How to get back in for those that cashed out or need a plan with these volatile markets.
---
420 Stocks ...

Stocks to watch: CGC, STZ, TLRY, CRON, MJ, NBEV
---
Love the Show?
Then how about a Donation?
---
*** NEW INTERACTIVE CHARTS ***
Winners will be getting great stuff like the new DHUnplugged Shirts (Designed by Jimbo) -
PLUS a one-of-a-kind DHUnplugged CTP Winner's certificate..

CLICK HERE FOR MORE CHARTS ON TRADING VIEW
---
UPDATE - NEW ETF - Global X Millennials Thematic ETF Challenge!
The top holdings of Global X Millennials Thematic ETF (MILN) include stocks many investors would expect, such as Facebook, LinkedIn and Amazon, which take advantage of the tech tendencies of millennials. But some names might be more surprising like real estate investment trusts AvalonBay Communities and Equity Residential, and Home Depot, which could benefit from millennials moving out of the home of their parents.
We are creating the DH Old Codger Index Portfolio to compete against this new ETF to see how "old school" stocks do in comparison. Companies in our index will include: (updated names as of 8/29/16)
We have the performance summary running (daily and since inception of 5/6/16) - DHOCI vs. Millennials ETF Battle
---
Facebook - Buys Giphy
- Facebook Inc is acquiring Giphy, a popular website for making and sharing animated images, or GIFs.
- The cost, which was not disclosed, was placed at around $400 million by news website Axios.
- Benefit?
More Facebook
- Facebook Shops allows businesses to set up an online store for customers to access on both Facebook and Instagram.
- Facebook Shops is being rolled out today, and will be more widely available in the coming months.
- Instagram Shop will be introduced this summer. A new shop tab will be added to the navigation bar.
- FB said it is working more closely with partners like Shopify, BigCommerce, WooCommerce, ChannelAdvisor, CedCommerce, Cafe24, Tienda Nube and Feedonomics to give small businesses the support they need.
Fed Limericks
Jeremy Adams
Trump, Birx, and Fauchy are funny,
As long as my nose isn't runny.
The press is a joke,
We're all going broke,
Eff it, just gimme free money!

JCD Score ()
Steve Demeo
There was a pandemic world shock
that put all the punter in hock
global fed chairs, pumped up our shares
leaving us all to take stock
JCD Score ()
Jeff Zellen
Coronavirus feels like a curse
I don't think it could get any worse
The state locks us in
The kids are under my skin
My escape is in writing this verse
JCD Score ()
Matthew Taylor
The money printers go "brrrr"
So no market drops may occur
J. Powell has the mojo
Now get with the FOMO
'Eff our kids with these debts we've incurred
JCD Score ()
Greg McLeod
In time since the first great depression
The Fed learned an interesting lesson
There's still mass unemployment
But the rich can enjoy it
'Cause this time they've made stocks the exception
---
See this week's stock picks HERE
---
Follow John C. Dvorak on Twitter
Follow Andrew Horowitz on Twitter
---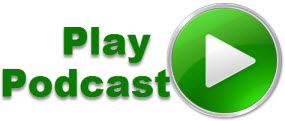 Podcast: Play in new window | Download (Duration: 1:02:51 — 57.8MB)
Subscribe: RSS