The rally Continues – 14.7% Unemployment seems okay considering…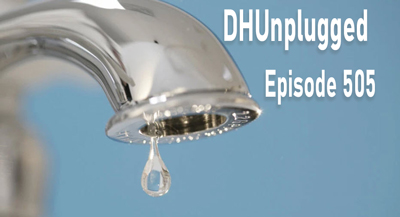 Markets are in rally mode as stimulus keeps on trickling down (or is it up?) – until they don't.
YES – Limericks are Back!
PLUS we are now on Spotify !
---
Click HERE for Show Notes and Links
DHUnplugged is now streaming live - with listener chat. Click on link on the right sidebar.
---
Love the Show?
Then how about a Donation?
---
Follow John C. Dvorak on Twitter
Follow Andrew Horowitz on Twitter
Rally Continues - 14.7% Unemployment seems okay considering...
More States/Cities Re-Opening (Slowly)
Unemployment Rate at 14.7% - more bad news to come
Rally Mode - Big Caps Leading the Way - Until they don't - big reversal today....
More Stimulus on the Horizon?
Some signs of spike in cases in S. Korea and other areas (worried?)
Let's look at valuations again...
(Limericks are Back)
Market Update
Monday green - started red after several pieces of bad news hit over weekend
Green Week for stocks - buying up everything - but where is money coming from?
- Is it all about the low rates and stimulus?
- Even bullish analysts are looking for 3,000 in 2021 on 150 earnings X 20 multiple
- Saudi's calling for more cuts (verbal) puts a floor under crude oil prices
- Big Week for economics
- China rhetoric - politics or ?
Economics this week
- CPI expecting -0.9% (deflationary)
- PPI expecting -0.6% (deflationary)
- Initial Unemployment Claims 2.4 million+
- Import/Export Prices
- Retail Sales (April) -12.5%
- Industrial Production -12%
- UMich Consumer Confidence 64
REMAIN-AT-HOME!!!!!
- Los Angeles County's stay-at-home orders will "with all certainty" be extended for the next three months, county Public Health Director Barbara Ferrer acknowledged during a Board of Supervisors meeting on Tuesday.
- Los Angeles County last week loosened some stay-at-home rules, reopening some trails and allowing some retail stores to begin curbside services with social distancing. But Ferrer warned Tuesday that further loosening of the rules will be slow.
Interesting Chart
- H/T Tom McClellan
- Can be looked at in a couple of ways (depending if you are bullish or bearish)
Valuations
Stimulus Thoughts
- Is this trickle down or trickle up?
- Is there any trickle?
Here we go again
- Some hawkish voices in China are calling on the nation to invalidate and renegotiate phase one trade deal amid recent rhetoric from US, according to Global Times
- May 15 is deadline to see if both sides are holding up their end of the bargain
Check Your Temp Please
- A major U.S. airline trade group on Saturday said it backed the U.S. Transportation Security Administration (TSA) checking the temperatures of passengers and customer-facing employees during the coronavirus pandemic.
- A U.S. official said Saturday no decision has been made on whether to mandate the checks, but said the issue is the subject of extensive talks among government agencies and with U.S. airlines and added a decision could potentially be made as early as next week.
- U.S. officials said the temperature checks would not eliminate the risk of coronavirus cases but could act as a deterrent to prevent people who were not feeling well from traveling.
White House Cases on the Rise
- Two cases (WH Press Secretary to Pence Katie Miller and a Valet to Trump)
- Now, Administration Commissioner Stephen Hahn is in self-quarantine for a couple of weeks after coming into contact with someone who tested positive for COVID-19, an FDA spokesman told Reuters late on Friday.
- Dr. Fauci in modified isolation
- Others taking precautions
- Probably won't wear masks though....
Reading Between the (air)Lines
- United Airlines Holdings Inc. abandoned a $2.25 billion sale of junk bonds because it wasn't satisfied with the terms, said people familiar with the transaction.
- The airline ultimately reached a deal but decided to pull it to seek more favorable terms and potentially a different structure later
- The offering fell flat with investors on concerns about the planes backing the debt.
Nothing Extra!
- Google employees won't be able to expense food or gym expenses while working from home — even if they have extra money from unused event or travel budgets.
- The company issued an updated policy in the last week that states employees cannot expense perks while working from home, including food, fitness, home office furniture, decoration or gifts.
Stranger by the Day
- Tesla Inc sued local authorities in California on Saturday as the electric carmaker pushed to re-open its factory there and Chief Executive Elon Musk threatened to move Tesla's headquarters and future programs from the state to Texas or Nevada.
- Musk has been pushing to re-open Tesla's Fremont, California, factory after Alameda County's health department said the carmaker must not reopen because local lockdown measures to curb the spread of the coronavirus remain in effect.
- In a blog post on Saturday, Tesla said the county's position left it no choice but to take legal action to ensure Tesla and its employees can go back to work.
Finally, Someone is Thinking
- Community spread of the coronavirus in California began in a nail salon, Gov. Gavin Newsom said last week, as other states allow their manicurists to reopen.
- Newsom has announced a four-phase plan to reopening the state's economy that begins on Friday.
- Unlike some other states that have announced reopenings, California nail salons won't be allowed to reopen until the state's phase 3.
- Cali is currently shifting from phase 1 to phase 2.
Still Halted
- Luckin Coffee terminates CEO, COO following company investigation into fabricated transactions and places six other employees on suspension or leave
Uber GrubHub Tie-Up?
- The combined entity would be the leader in food delivery with Doordash as the other big player.
- Right now the space is too competitive.
- LYFT is also ticking higher as this would signal a renewed focus on food delivery from its rival while gig economics improve more generally.
- Grub rejected 2.15 (Uber) all-share deal (Value at ~ $70/share)
AMC - Amazon?
- Rumors swirling that Amazon is looking to purchase AMC Theaters
- What is the plan here?
Old Codgers - DOA
---
420 Stocks ...

Stocks to watch: CGC, STZ, TLRY, CRON, MJ, NBEV
---
Love the Show?
Then how about a Donation?
---
*** NEW INTERACTIVE CHARTS ***
Winners will be getting great stuff like the new DHUnplugged Shirts (Designed by Jimbo) -
PLUS a one-of-a-kind DHUnplugged CTP Winner's certificate..

CLICK HERE FOR MORE CHARTS ON TRADING VIEW
---
UPDATE - NEW ETF - Global X Millennials Thematic ETF Challenge!
The top holdings of Global X Millennials Thematic ETF (MILN) include stocks many investors would expect, such as Facebook, LinkedIn and Amazon, which take advantage of the tech tendencies of millennials. But some names might be more surprising like real estate investment trusts AvalonBay Communities and Equity Residential, and Home Depot, which could benefit from millennials moving out of the home of their parents.
We are creating the DH Old Codger Index Portfolio to compete against this new ETF to see how "old school" stocks do in comparison. Companies in our index will include: (updated names as of 8/29/16)
We have the performance summary running (daily and since inception of 5/6/16) - DHOCI vs. Millennials ETF Battle
---
Uh - Okay..
- Republicans introduce legislation for sanctions against China
"Under the Graham legislation the President would be required to make a certification to Congress within sixty days that China has:
- Provided a full and complete accounting to any COVID-19 investigation led by the United States, its allies or UN affiliate such as the World Health Organization (WHO).
- Closed all operating wet markets that have the potential to expose humans to health risks through the introduction of zoonotic disease into the human population.
- Released all Hong Kong pro-democracy advocates that were arrested in the post COVID-19 crackdowns.
--- Without certification, the President would be authorized to impose a range of sanctions such as asset freezes, travel bans, visa revocations, restricting United States financial institutions from making loans or underwriting to Chinese businesses, and prohibiting Chinese firms from being listed on American stock exchanges."
Softbank - WeWork
- SoftBank Group Corp said it sees a loss of around 700 billion yen ($6.6 billion) for the year ended March on the portion of its WeWork investment held outside the Vision Fund, as the virus compounds woes at one of the firm's biggest bets.
- How much more is to write down and when does the value get to ZERO?
Fed Limericks
Jeremy Adams
Trump, Birx, and Fauchy are funny,
As long as my nose isn't runny.
The press is a joke,
We're all going broke,
Eff it, just gimme free money!

JCD Score ()
Steve Demeo
There was a pandemic world shock
that put all the punter in hock
global fed chairs, pumped up our shares
leaving us all to take stock
JCD Score ()
Jeff Zellen
Coronavirus feels like a curse
I don't think it could get any worse
The state locks us in
The kids are under my skin
My escape is in writing this verse
JCD Score ()
Matthew Taylor
The money printers go "brrrr"
So no market drops may occur
J. Powell has the mojo
Now get with the FOMO
'Eff our kids with these debts we've incurred
JCD Score ()
---
See this week's stock picks HERE
---
Follow John C. Dvorak on Twitter
Follow Andrew Horowitz on Twitter
---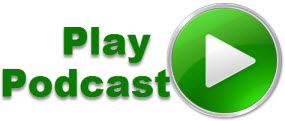 Podcast: Play in new window | Download (Duration: 59:46 — 55.0MB)
Subscribe: RSS