The grand-reopening under new (and old) management begins. Markets seem uninterested with the idea that the economy is in a depressed state.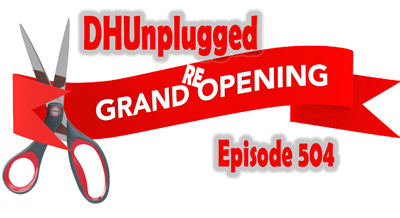 Treatments are creating a buzz, hope is in the air that a vaccine/cure will be forthcoming.
Inflation on the way? Let's discuss.
YES – Limericks are Back!
PLUS we are now on Spotify !
---
Click HERE for Show Notes and Links
DHUnplugged is now streaming live - with listener chat. Click on link on the right sidebar.
---
Love the Show?
Then how about a Donation?
---
Follow John C. Dvorak on Twitter
Follow Andrew Horowitz on Twitter
HOLA MI AMIGO - Happy Cinco de Mayo
Markets Rejoice - The Grand Re-Opening Starts
GDP  -4.8% for Q1- expectations for -30% Q2
Buyers Stepping in on drops - hope trade is still alive and well
U.S. Government borrowing $3 TRILLION to cover CARES Act
Talk of Phase 4 Stimulus - States and Potential reduction of Payroll Taxes
Inflation Potential is High - Food Prices Ramping Higher
(Limericks are Back)
Market Update
Big Turnaround - Monday as Buffet spooks markets and then roars back to close green
Tuesday follows that path - starts green and rides higher on hope aligned with re-openings
Energy, retail, transports, banks, industrials, small caps, housing, semis tech leading the market higher while staples and utilities lag
US Dollar looking to reverse trend and fall as massive stimulus and poor economic outlook weigh
College - Not What Was Promised
- Students at more than 25 U.S. universities are filing lawsuits against their schools demanding partial refunds on tuition and campus fees, saying they're not getting the caliber of education they were promised.
- Online not the same as in-class it appears.
US Debt
- The Treasury Department announced Monday it is borrowing about $3 trillion this quarter.
- The money is being used in large part to subsidize economic rescue efforts in the wake of the coronavirus pandemic.
- Total U.S. government debt now is near $25 trillion, with the current fiscal year's deficit running at $744 billion
- How will this be paid back?
Buffet/Berkshire
- Berkshire Hathaway Inc sold its entire stakes in the four largest U.S. airlines in April, Chairman Warren Buffett said Saturday at the company's annual meeting, saying "the world has changed" for the aviation industry.
- The conglomerate had held sizeable positions in the airlines, including an 11% stake in Delta Air Lines, 10% of American Airlines Co, 10% of Southwest Airlines Co and 9% of United Airlines at the end of 2019, according to its annual report and company filings
ISM Reports
- April ISM Non-Manufacturing Index 41.8 vs 38.5 consensus; prior 52.5
- April ISM Manufacturing 41.5
Tells it All
- Savings and Spending Rates
Quick JCD Quiz:
- What is X Æ A-12
Disney Reports Earnings
- Awful quarter - miss by $.30 and cuts dividend - for at least the next 6 months.
Food Shortage ?? - That's All We Need
- Costco Wholesale Corp said on Monday it had limited the number of beef, pork and poultry products customers can buy, as grocery stores prepare for massive shortages of meat supplies following coronavirus-induced supply disruptions.
Dirty Tricksters
- A top executive at United Airlines is telling employees to consider leaving the company voluntarily as it grapples with the consequences of the coronavirus pandemic.
- In a memo to some United Airlines staffers, which was obtained by CNN Business, Greg Hart — the company's chief operations officer — said the airline will need to "right size" its workforce.
-"You may want to seriously consider if you're in a position to take a voluntary separation," Hart wrote. He added, "You, alone, can decide if a [Voluntary Separation Program] works for you and your family."
- Will they keep benefits? What about Unemployment if voluntarily leave?
What is going on with ELON?
- Tweet last week that Tesla stock price was too high - getting rid of assets
- The Tesla CEO said last week that he did not want any possessions or any homes.
- Now two of his properties appear to be listed on real estate website Zillow.
- The Bel Air properties have a combined value of $39.5 million.
Banks are halting HELOCs
- "Wells Fargo Home Lending will temporarily stop accepting applications for all new home equity lines of credit after April 30
- "The decision to temporarily suspend the origination of new HELOCs reflects careful consideration of current market conditions and the uncertainty around the timing and scope of the anticipated economic recovery."
- JPM and Wells so far...
Virus - China Hating
- Secretary of State Mike Pompeo said on Sunday there was "a significant amount of evidence" that the new coronavirus emerged from a Chinese laboratory, but did not dispute U.S. intelligence agencies' conclusion that it was not man-made.
- "There is a significant amount of evidence that this came from that laboratory in Wuhan," Pompeo told ABC's "This Week,"
- Financial Repercussions?
More Virus
- The new coronavirus is likely to keep spreading for at least another 18 months to two years—until 60% to 70% of the population has been infected, a team of longstanding pandemic experts predicted in a report released Thursday.
- They recommended that the US prepare for a worst-case scenario that includes a second big wave of coronavirus infections in the fall and winter. Even in a best-case scenario, people will continue to die from the virus, they predicted.
- "This thing's not going to stop until it infects 60 to 70 percent of people," Mike Osterholm, who directs the Center for Infectious Disease Research and Policy (CIDRAP) at the University of Minnesota, told CNN.
- "The idea that this is going to be done soon defies microbiology."
There will be bankruptcies
- J Crew announce restructuring this week
- Hertz - hires restructuring specialists
- Norwegian Cruise Lines disclosed that certain conditions, including the suspension of cruise voyages and the decline in advanced cruise bookings as well as upcoming maturities and obligations, have raised substantial doubt about co's ability to continue as a going concern.
- AIRBnB Laying off 1,900 employees - 25% of workforce (what does this mean for the 2nd home/rental craze?)
Wayfair
- Benefactor of Stay/Work-From-Home
- Stock was $25 in March
- $163 today
- Go-to for cheap work-from-home furniture deliveries
Free Money = Fraud Potential
- The Justice Department charged two New England restaurateurs with fraud over their application for small-business relief loans, the first U.S. criminal action related to the huge federal coronavirus stimulus program.
- The business owners, David Staveley of Massachusetts and David Butziger of Rhode Island, are accused of seeking more than $438,000 on the basis of their false claim that they had dozens of employees at three of their restaurants, prosecutors said Tuesday.
---
420 Stocks ...

Stocks to watch: CGC, STZ, TLRY, CRON, MJ, NBEV
---
Love the Show?
Then how about a Donation?
---
*** NEW INTERACTIVE CHARTS ***
Winners will be getting great stuff like the new DHUnplugged Shirts (Designed by Jimbo) -
PLUS a one-of-a-kind DHUnplugged CTP Winner's certificate..

CLICK HERE FOR MORE CHARTS ON TRADING VIEW
---
UPDATE - NEW ETF - Global X Millennials Thematic ETF Challenge!
The top holdings of Global X Millennials Thematic ETF (MILN) include stocks many investors would expect, such as Facebook, LinkedIn and Amazon, which take advantage of the tech tendencies of millennials. But some names might be more surprising like real estate investment trusts AvalonBay Communities and Equity Residential, and Home Depot, which could benefit from millennials moving out of the home of their parents.
We are creating the DH Old Codger Index Portfolio to compete against this new ETF to see how "old school" stocks do in comparison. Companies in our index will include: (updated names as of 8/29/16)
We have the performance summary running (daily and since inception of 5/6/16) - DHOCI vs. Millennials ETF Battle
---
Smart Guy
- A man is facing trespassing charges after security found him camping on Walt Disney World's Discovery Island, according to the Orange County Sheriff's Office.
- When deputies told McGuire they had been using a loud speaker to address him, he said he didn't hear them because he was sleeping inside one of the buildings on the island, which he referred to as a "tropical paradise," according to the report.
New Threat?
- The Giant Hornet has come to U.S. (Murder Hornets)
- In Japan, the hornets kill up to 50 people a year. Now, for the first time, they have arrived in the United States.
Fed Limericks
Richard Altman
The market's upstairs in the basement
Crude's prepping a salacious statement
Data squirrels on the tube,
Euro beaches parading boobs,
Coordinating new conga lines for enslavement
JCD Score (D)
Jennifer Chiang
We'll pay for as much oil you can store.
The crashing market seems to implore.
As the closing bells ring,
Storage is crowned the new king.
Tell the Saudi's there's no space for more.
JCD Score (B)
Jeff Zellen
Drew's readings are really quite rough
and John's grades have proved to be tough
It's a difficult gig
when the letters aren't big
but we hope they keep reading this stuff
JCD Score (B+)
Jeremy Adams
Trump, Birx, and Fauchy are funny,
As long as my nose isn't runny.
The press is a joke,
We're all going broke,
Eff it, just gimme free money!

JCD Score ()
---
See this week's stock picks HERE
---
Follow John C. Dvorak on Twitter
Follow Andrew Horowitz on Twitter
---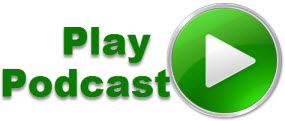 Podcast: Play in new window | Download (Duration: 1:02:23 — 57.4MB)
Subscribe: RSS