Oil is once again sliding down that slope of no-hope. Stocks are climbing on earnings hope.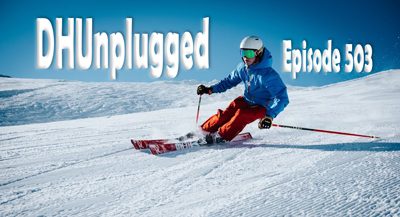 States are starting to open on a rolling basis – what is on the other side of this disaster?
New rules for the PPP and the real reason that states are pushing to get businesses open.
YES – Limericks are Back!
PLUS we are now on Spotify !
---
Click HERE for Show Notes and Links
DHUnplugged is now streaming live - with listener chat. Click on link on the right sidebar.
---
Love the Show?
Then how about a Donation?
---
Follow John C. Dvorak on Twitter
Follow Andrew Horowitz on Twitter
OIL - The Plunge Continues
Markets end the week down, but have a good 2-day move at end of week - Still in wonky mode
End of April is near - one of the best month's for market is a long time (SP500 +10%)
Big week for economics and earnings - 30% of the S&P500 reports this week
Bright lights and detergent seem to stamp out Coronavirus
(Limericks are Back)
Market Update
Here we go again! Oil plunging 25%+ on Monday morning. Even as production cuts about to begin (May 1)
Capital Calls and Bond Triggers are a real concern
Several States start to open up - ahead of advised timing
PPP funded with another $310 billion - several companies giving back what they weren't intended to get
Forward P/E Ratio highest in years
Oil ETFs
- Several Oil ETFs (especially the leveraged kind) are having trouble as prices move violently
- USO changed its structure - now investing along the curve
- OIL - can't get a quote
- Will oil futures trade negative again? Possible - especially in the current month as supply/demand still skewed
- Oil Futures (Current Contract - June) Drops to $10 on Tuesday and then tries to recover
Market Cap - S&P 500
- Putting into perspective
- Top 5 vs. Bottom 350

S&P 500 P/E
- P/E Based on Forward Earnings Chart
Is this how it works?
- New York City needs a $7.4 billion in federal aid to offset economic losses from the coronavirus, Mayor Bill de Blasio said on Sunday, urging President Donald Trump to push his fellow Republicans in the U.S. Senate to back more relief funding for states and cities.
- Everyone in every situation gets a bailout?
States - The Real Reason They are Opening
- Georgia - good example
- Unemployment fund started the year with $2.6 billion
- Paid out $600 million over the past few weeks
- The funds  will run out - BUT by forcing businesses to open, claims can be denied if people "don't want to return to work"
IMPORTANT - Earnings Reports
- Let's read this together slowly.....
--- MOUNTAINVIEW, Calif.–April 28,2020–Alphabet Inc. (GOOGL) today announced financial results for the quarter ended March 31,2020.
- The report covers the period before most of the stay-at-home orders were imposed.
- MARCH 17th was the first stay at home order for a state in the U.S.
- Need to be careful land watch the dates that are covered for the earnings report.
Amazon in Cross Hairs Again
- President Donald Trump on Friday threatened to block federal aid for the U.S. Postal Service unless it raises shipping rates for online companies like Amazon.com
Gilead Drug
- First said that a small trial was going well - data not statistically significant - market move up
- New data shows no benefit - Markets yawn
- Gilead now shows study running ahead of schedule - markets up
- Japan says they will approve remdesivir in May for treatment of cornonavirus - markets up
- Theme - Markets want to go up
Pfizer - Vaccine
- Pfizer believes COVID-19 vaccine could be ready for emergency use by Fall, according to WSJ 
OH - Pepcid
- Heartburn medication now being tested as treatment for Covid-19
- How is that?
Apple Delay
- Apple delaying production ramp up for 2020 iPhones by a month due to COVID-19
- Stock 13% off the highs for the year
Cats can carry the CoronaVirus?
- States with the highest cat population:
- Maine, Vermont (50% of households), Wyoming, Washington, West Virginia, Oregon, Montana
Facebook - Messenger Rooms
- Company said that it now will have video conferencing for up to 50 people at a time in Messenger Rooms
- Zoom (ZM) was hit initially on the news
- "Copied" some of the features from HouseParty and Zoom
- Is this a game-changer for video conferencing?
One thing:
- Wuhan province, the number of infections is below 50 for the first time since the crisis began late last year, with no new confirmed cases reported in the province for more than 20 days, according to Chinese news agency Xinhua.
- How is it that the epicenter of the virus was spared?
- Two options: 1) They got to it early and snuffed it out 2) They lie
Drones
- UPS and CVS Health today said that UPS subsidiary UPS Flight Forward will use drones to deliver prescription medicines from a CVS pharmacy to The Villages, Florida for the largest US retirement community, home to more than 135,000 residents.
- The service will use Matternet's M2 drone system. The new service in The Villages in central Florida begins in early May under the Federal Aviation Administration's Part 107 rules.
Dividends
- GM is the latest company to suspend its dividend
- Approx 3% per year of index (DJIA, SP500) returns are attributable to dividends.
Recent Comments From Jeff Gundlach
- Feels Fed is blatantly violating Federal Reserve Act of 1913 -- buying corporate bonds "by slight of hand."
- Markets have recovered due to the Fed.
- Suggests markets looking quite tired these days.
- Time for aggressiveness was March 23, not April 27.
- Talking about $600 per week extra unemployment benefits; said increase cost structure for small businesses in terms of getting employees back will be difficult.
- Believes retesting, taking out low isn't out of the question.
- Said LQD is overvalued bond asset.
Next issue: Meat Shortage
- President Trump is planning to take action to mandate that meat-processing plants remain open during the coronavirus pandemic, according to administration officials.
- Unions are pissed off at this
- Will we see food shortages?
---
420 Stocks ...

Stocks to watch: CGC, STZ, TLRY, CRON, MJ, NBEV
---
Love the Show?
Then how about a Donation?
---
*** NEW INTERACTIVE CHARTS ***
Winners will be getting great stuff like the new DHUnplugged Shirts (Designed by Jimbo) -
PLUS a one-of-a-kind DHUnplugged CTP Winner's certificate..

CLICK HERE FOR MORE CHARTS ON TRADING VIEW
---
UPDATE - NEW ETF - Global X Millennials Thematic ETF Challenge!
The top holdings of Global X Millennials Thematic ETF (MILN) include stocks many investors would expect, such as Facebook, LinkedIn and Amazon, which take advantage of the tech tendencies of millennials. But some names might be more surprising like real estate investment trusts AvalonBay Communities and Equity Residential, and Home Depot, which could benefit from millennials moving out of the home of their parents.
We are creating the DH Old Codger Index Portfolio to compete against this new ETF to see how "old school" stocks do in comparison. Companies in our index will include: (updated names as of 8/29/16)
We have the performance summary running (daily and since inception of 5/6/16) - DHOCI vs. Millennials ETF Battle
---
Coping
- Chris Woodhead has found a way to cope with the coronavirus pandemic: A new tattoo on his own body for every day of the lockdown.
- There is little unmarked skin left - from the tips of his fingers to the soles of his feet, almost every inch is covered in a vast jumble of tattoos of different styles.
- Self-Mutilation to deal with lockdown?
Eat Fries
- Belgium's farmers have begged their countrymen to step up to the plate and eat frites twice a week to demolish a 750,000 tonne potato surplus that has built up because of coronavirus.
- Frites, a kind of chip that is fried twice, are a national dish in Belgium, where they are regularly paired with mayonnaise and mussels.
Fed Limericks
L Bravo
A virus named Covid did visit
Who it was after, wasn't explicit
The pundits did wail;
That the markets would fail,
And the press crys Trump was complicit
JCD Score (B-)
Richard Altman
The market's upstairs in the basement
Crude's prepping a salacious statement
Data squirrels on the tube,
Euro beaches parading boobs,
Coordinating new conga lines for enslavement
JCD Score ()
Jennifer Chiang
We'll pay for as much oil you can store.
The crashing market seems to implore.
As the closing bells ring,
Storage is crowned the new king.
Tell the Saudi's there's no space for more.
JCD Score ()
Ed Bonnyman
Horowitz's reading of limericks is shit,
He will never learn even a bit,
Some of them are fine—
And this opinion is mine—
He should find someone else—maybe John— to do it.
JCD Score (B-)
---
See this week's stock picks HERE
---
Follow John C. Dvorak on Twitter
Follow Andrew Horowitz on Twitter
---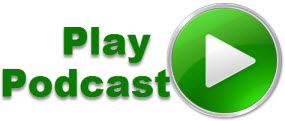 Podcast: Play in new window | Download (Duration: 58:58 — 54.3MB)
Subscribe: RSS