States and the Feds are in a battle of who makes the call on when to reopen the economy.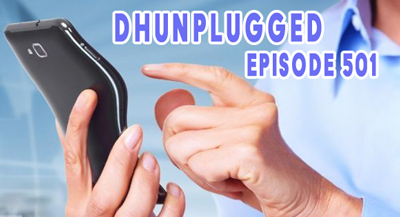 Stocks stage a great comeback – the S&P 500 is right to the 50% Fib retracement.
Who makes the call on the re-opening of the economy anyway?
YES – Limericks are Back!
PLUS we are now on Spotify !
---
Click HERE for Show Notes and Links
DHUnplugged is now streaming live - with listener chat. Click on link on the right sidebar.
---
Love the Show?
Then how about a Donation?
---
Follow John C. Dvorak on Twitter
Follow Andrew Horowitz on Twitter
WE MADE IT - Show #500
Market stage great comeback - 50% retracement
Selling start again on Monday - too much too fast?
New GDP and Unemployment Projections from JP Morgan
Calling the Bottom - Analysts are lining up
(Limericks are Back)
Market Update
Crude oil remains a big story - historic cut by OPEC+ (oil bounced slightly then back toward $23 then dropped again toward $21)
VIX - 20 25 45 35 55 7782.6975.91 55 62 60 53 47  43 SUB 40!

YTD Markets: DJIA -16%, SP500 -13% NASDAQ -6%
If you like lines - you will love this chart
GDP and Unemployment
- JP Morgan is out with their projection - updated that GDP could fall 40% and unemployment rate will move to 20%
- Most are calling for a 2020 run rate of down 5-8% on GDP
- A moving target that will get adjusted regularly.
A Chorus of "The Worst is behind us"
- Goldman Sachs strategists led by David Kostin, says the worst of the market rout is behind us.
- A "previous near-term downside of 2000 [for the S&P 500] is no longer likely.
- Our year-end S&P 500 target remains 3000 (+8%)," says the team in a note to clients on Monday.
- This has been the call from many talking heads and analysts after the latest jump - are we buying it?
Who Makes The Call?
- The president sought to centralize control over the coronavirus response, saying the federal government—not governors—would make the final decision about sending Americans back to work and reopening businesses.
- But... Weren't the states in charge of their own shutdowns and White House was explicit that they make the call?
- Trump Adviser Says Shutdown Could Be More Deadly Than Virus. The White House trade adviser Peter Navarro said many experts "appear tone-deaf to the very significant losses of life" that an economic shutdown may bring.
- Trump says he is the one that makes the decision - he has "total authority"
- WHAT IS GOING ON - WHY DO WE HAVE TO HAVE SO MUCH CONFUSION ALL THE TIME?
Amazon
- Hiring 100,000 workers to make sure shipping and goods ordered get out the door
- At all ALL-TIME-HIGH
Clear Water Question Answered - Shawn D.
- I am excited to be able to provide answers to a question from Tuesdays show! You brought up water clarity in the intercostal, inlet, and near shore waters. I am an environmental scientist for South Florida Water Management District. Florida is now in a bit of a drought. S FL, and the Northern Everglades have received much less rain than normal this time of year. Lake Okeechobee levels are really starting to drop. When lake levels drop the Army Corps slows or completely stops lake releases.
- Our water clarity is really related to the amount of freshwater runoff either locally, as in localized rainfall, or lake discharges. No rain – no freshwater runoff, low lake levels – no discharges gives us clear water! Now high surf can cause cloudy water but that's a but different. Until we start getting rain and those lake O. levels come back up you can look forward to clear water!
I am in Fort Pierce and am experiencing the same thing; it is great!
Unemployment Benefits, PPP, Stimulus
- First stimulus check have been sent out - still going to be a wait for everyone to get paid
- PPP Program logjam
- EIDL Grant program - who knows... Not a peep out of the SBA - UPDATE - Checks are starting to go out - plan has changed
- New money requested by Treasury ($250B) voted down. Dems want more money for hospitals and states
- Dems also are looking for more money for minority business, women owned etc (How does that work?)
Bacon in Short Supply?
- Smithfield Foods, the world's biggest pork processor, said on Sunday it will shut a U.S. plant indefinitely due to a rash of coronavirus cases among employees and warned the country was moving "perilously close to the edge" in supplies for grocers.
- Smithfield extended the closure of its Sioux Falls, South Dakota, plant after initially saying it would idle temporarily for cleaning. The facility is one of the nation's largest pork processing facilities, representing 4% to 5% of U.S. pork production, according to the company.
Tesla Succumbs
- Tesla will cut pay for all of its salaried employees and will furlough hourly workers until May 4, when it intends to resume production of electric cars, according to an internal e-mail that multiple employees shared with CNBC. The pay reductions are expected to be in place until the end of the second quarter.
- Tesla has yet to withdraw guidance it gave investors for 2020, saying it should "comfortably exceed" 500,000 vehicle deliveries for the year.
Webex /Zooming is Hot
- Cisco Systems Inc's video-conferencing app Webex registered a record 324 million attendees in March, with usage more than doubling in the Americas, as the coronavirus-led lockdowns forced businesses to have employees work from home.
- Zoom's daily users ballooned to more than 200 million in March from a previous maximum total of 10 million
- Zoom Easter - Zoom Passover Seders
More Zoom
- Alphabet Inc's Google last week banned Zoom video conferencing application from its employees' laptops, citing security concerns.
Hulbert - Lows are Not in
- There are 11 bear markets in the Ned Davis calendar in which the Dow fell by more than the 37.1% loss it incurred between its February 2020 high to its March low.
- On average across those 11, the final bear market low came 137 days after first registering such a loss.
- If we add that average to the day of the March low, we come up with a projected low on Aug. 7.
Banks Starting to Report Earnings
- JP Morgan and Wells Fargo this morning|
- Usual spike in pre-markets and fade after that
- Pretty horrible misses - massive reserve shift to account for potential loan/mortgage defaults
- JP Morgan: The bank's net income declined 29% yr/yr to $2.87 billion with EPS of $0.78 falling 71% and coming in well below analysts' average expectation. The shortfall was driven in large part by a $6.8 billion reserve build that took the bank's provision for credit losses to $8.3 billion (up 454% yr/yr).
New Term
- The IMF is calling this The Great Lockdown Recession
- Worst downturn since the great recession
- Global growth to shrink at least 3%
- Emerging economies are expected to see a few quarters as high as -33% GDP
Softbank - DUH
- SoftBank Group Corp. is on track for its worst annual performance in its 39-year history as the tech conglomerate said it expected to lose nearly $17 billion in its Vision Fund for the fiscal year just ended.
- The investment loss means the $100 billion fund.
Interesting:
California's six indicators for modifying the stay-at-home order are:
- The ability to monitor and protect our communities through testing, contact tracing, isolating, and supporting those who are positive or exposed;
- The ability to prevent infection in people who are at risk for more severe COVID-19;
- The ability of the hospital and health systems to handle surges;
- The ability to develop therapeutics to meet the demand;
- The ability for businesses, schools, and child care facilities to support physical distancing; and
- The ability to determine when to re-institute certain measures, such as the stay-at-home orders, if necessary.
THANK YOU -- JOJOBA
Trump - Cuts off funding for WHO
- Its all their fault
---
420 Stocks ...

Stocks to watch: CGC, STZ, TLRY, CRON, MJ, NBEV
---
Love the Show?
Then how about a Donation?
---
*** NEW INTERACTIVE CHARTS ***
Winners will be getting great stuff like the new DHUnplugged Shirts (Designed by Jimbo) -
PLUS a one-of-a-kind DHUnplugged CTP Winner's certificate..

CLICK HERE FOR MORE CHARTS ON TRADING VIEW
---
UPDATE - NEW ETF - Global X Millennials Thematic ETF Challenge!
The top holdings of Global X Millennials Thematic ETF (MILN) include stocks many investors would expect, such as Facebook, LinkedIn and Amazon, which take advantage of the tech tendencies of millennials. But some names might be more surprising like real estate investment trusts AvalonBay Communities and Equity Residential, and Home Depot, which could benefit from millennials moving out of the home of their parents.
We are creating the DH Old Codger Index Portfolio to compete against this new ETF to see how "old school" stocks do in comparison. Companies in our index will include: (updated names as of 8/29/16)
We have the performance summary running (daily and since inception of 5/6/16) - DHOCI vs. Millennials ETF Battle
---
Biden is the Candidate
- Sen. Bernie Sanders endorsed Joe Biden for president during a livestream conversation with the former vice president
Airline Scrambling
- U.S. airlines have mortgaged gates, flight paths and just about any asset they could find in a hangar to weather the coronavirus crisis.
- Now, they are considering selling miles in bulk to their credit-card partners to raise cash.
They said it won't happen
- Boeing posted a total of 150 MAX cancellations in March, including 75 previously reported from Irish leasing company Avolon.
- New cancellations came from buyers including 34 of 135 aircraft ordered by Brazil's GOL
Twitter Questions for JCD
- Please ask John if he can give us his stock buying/trading strategy he learned in college and seems to still be using today?
- How is the train count, oh it's not running yet?
- Can we actually afford the shutdown and how long could this recession take before someone will mention the R-word
- How would the start up industry is going to be affected? would the vc become stronger or weaker? Would the profitless companys can survive this market condition?
- ITM! Recession coming or can it be prevented?

Fed Limericks
Jennifer Chiang
The stimulus bill we must sign!
Says Trump, the bailouts his design.
Pelosi gave in,
Americans win,
The provisions, Congress to refine.
JCD Score (B)
Dylan Lawrence (2)
It's getting hotter under Trump's collar.
"Back to work," he wants to holler.
The FED will buy anything,
To help lessen the sting,
Even if it destroys our dollar.
JCD Score (C+)
Garry Henneberry
In college when poetry should be mastered
I was too busy getting plastered
So John give me a break
Raise my grade for God's sake
Don't be a grumpy old--- wonderful person
JCD Score (B)
Bob Eddings
A viral pandemic got started
The markets all sputtered and farted
Like a salute to a hero
The Fed Rate might go to zero
In honor of the dearly departed
JCD Score ()
Nathan Strumfeld
The markets have taken a beating
And some say that China's been cheating
They downplayed the virus
so it would surprise us
And now they can buy our stocks cheaply
JCD Score ()
---
See this week's stock picks HERE
---
Follow John C. Dvorak on Twitter
Follow Andrew Horowitz on Twitter
---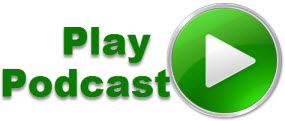 Podcast: Play in new window | Download (Duration: 1:04:19 — 59.2MB)
Subscribe: RSS