DHUnpluggged – Still going strong for almost 12 years!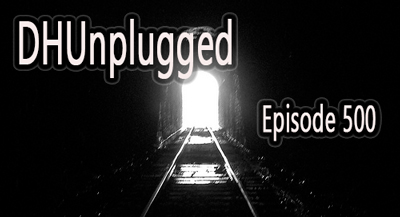 Markets jumping on signs of hope – a light at the end of the tunnel.
Plenty of interesting tidbits about finance and the economy.
YES – Limericks are Back!
PLUS we are now on Spotify !
---
Click HERE for Show Notes and Links
DHUnplugged is now streaming live - with listener chat. Click on link on the right sidebar.
---
Love the Show?
Then how about a Donation?
---
Follow John C. Dvorak on Twitter
Follow Andrew Horowitz on Twitter
WE MADE IT - Show #500
Volatility remains - now to the upside
FOMO IS BACK
Talk of Hedge Funds Scrambling to BUY
Thin Trading - Every Headline Sparks a Move
Stocks Finish in the RED after a 900 point initial surge today
HAPPY Belated BDAY to JCD
The COUGH BOX/BUTTON installed
(Limericks are Back)
Market Update
Big Bounce - is it real or just a bear-market-bounce expected last week?
Big Story last week - Crude oil at $28.60 27.00 24.00 20.00 $27
Seeing some pretty significant short-squeezes - seems as though Index buying pushing up every area of market.
A LIGHT AT THE END OF THE TUNNEL - JCD Comments (who said this before?)
VIX - 20 25 45 35 55 7782.6975.91 55 62 60 53  47

YTD Markets MONDAY - DJIA -17%, SP500 -15% NASDAQ -9%
Wedding Postponed...
- Impacting everything...
Going back - WAY BACK
- Sep 16, 2008 was Show #1 for DHUnplugged.
- Bring us up to date as to how this all came about.
Japan now announced State of Emergency as the infection rate rises
- The state of emergency could last up to two years, with a possible one-year extension.
- Government announces nearly $1 Trillion in Stimulus
FED Outlook
- Former Federal Reserve Chair Janet Yellen thinks the central bank is not in a position where it needs to buy equities but thinks lawmakers should give them more leeway for the future.
- At the same time, she said that  the current unemployment rate could be 13% while economic growth is down 30% or more.
Employment - ShadowStats

God Will Provide
- The pastor of the Life Tabernacle Church near Baton Rouge held services on Sunday in defiance of a stay-at-home order issued by Louisiana because of the coronavirus pandemic, telling worshipers they had "nothing to fear but fear itself."
How Will This Work?
- Real Estate Mortgage forbearance requests jump nearly 2,000% as borrowers seek relief during coronavirus outbreak
- Law now states that ANYONE can request forbearance of up to 90 days and possibly 1 year's worth of payments
- Payments that are not made will be added to the backend of the loan.
- Mortgage companies that issued bonds will not be taking in money on this and will still have to pay bondholders
- Mortgage Service Companies - COOP, OCN, RCB, TWO, NRZ
- ETFs - MBB, SPMB, CMBS
- JUST IN - Rumors swirling around that the FED may step in to provide relief for mortgage service companies
Boris Johnson
- British Prime Minister Boris Johnson was admitted to hospital for tests on Sunday after suffering persistent coronavirus symptoms 10 days after testing positive for the virus
- Now in ICU
- Lacking a written constitution, Britain has no codified order of succession for prime minister. For now, the foreign secretary, Dominic Raab, will take the reins.
What will be different on the other side?
- Will more people work from home
- Open office - thing of the past?
- Less face-to-face meetings?
- Masks
GLOVES!
- Started to wear Nitrile Gloves for cooking (used before)
- Was running out - bought whatever was on the shelf
- Latex, with and without powder
- Now got some kind of itchy dry rash on knuckles
Observation and Question
- Went fishing this weekend
- Water was crystal clear
- Saw 2 pods of Porpoise
- 3 giant Sea Turtles
- Got some fish - but still not a great fishing day
- Any of this because industry is closed?
ZOOM
- Two U.S. state attorneys general seek info on Zoom's privacy practices
- Zoom-Bombing
- Defaults now changed to add password requirement to meeting
Presidential Primary
- Gov. Tony Evers (Wisconsin) issued an order postponing the election for two months
- Wisconsin Supreme Court on Monday sided with Republicans who said he didn't have the authority to reschedule the race on his own.
- So, people will have to go out and vote it seems
Kudlow
- The U.S. economy is in a contraction and could reopen in four to eight weeks, Larry Kudlow, the director of the National Economic Council, said.
- April 30th Back to work to be extended?
- What happened to the April 6th projection?
Like We Said
- A number of companies, including fitness-club chain Equinox, Macy's and Steelcase, are citing the federal government's beefed-up unemployment benefits as they furlough or lay off staff amid the coronavirus pandemic.
- The stimulus package is changing the calculus for some employers, which can now cut payroll costs without feeling they are abandoning their employees.
Unemployment Benefits, PPP, Stimulus
- Bank and State Websites are overloaded
- Many states unable to handle the load to provide unemployment benefits to people
- Banks slow to get PPP going - wait and follow up
- SBA non responsive to the $10,000 business grant and having difficulty with PPP program
- Direct Payment Checks - maybe ACH or maybe snailmail
- ALL OF THIS IS EXPECTED - Programs and huge and sites were not designed for this
- JUST IN - Treasury Department aiming to ask Congress for another $200 bln in funding for small business lending program, according to Washington Post ($550BILLION)
- President Trump fires Glenn Fine, the inspector general in charge of overseeing stimulus funds - he is being replaced by Sean W. O'Donnell, currently the acting inspector general at the Environmental Protection Agency.
---
420 Stocks ...

Stocks to watch: CGC, STZ, TLRY, CRON, MJ, NBEV
---
EPISODE 500 !

Love the Show?
Then how about a Donation?
---
*** NEW INTERACTIVE CHARTS ***
Winners will be getting great stuff like the new DHUnplugged Shirts (Designed by Jimbo) -
PLUS a one-of-a-kind DHUnplugged CTP Winner's certificate..

CLICK HERE FOR MORE CHARTS ON TRADING VIEW
---
UPDATE - NEW ETF - Global X Millennials Thematic ETF Challenge!
The top holdings of Global X Millennials Thematic ETF (MILN) include stocks many investors would expect, such as Facebook, LinkedIn and Amazon, which take advantage of the tech tendencies of millennials. But some names might be more surprising like real estate investment trusts AvalonBay Communities and Equity Residential, and Home Depot, which could benefit from millennials moving out of the home of their parents.
We are creating the DH Old Codger Index Portfolio to compete against this new ETF to see how "old school" stocks do in comparison. Companies in our index will include: (updated names as of 8/29/16)
We have the performance summary running (daily and since inception of 5/6/16) - DHOCI vs. Millennials ETF Battle
---
Shout out to Tanya - donated to a few charities to celebrate show #500
NICE!
- Allstate and American Family Insurance — announced Monday they will give back about $800 million to their auto insurance customers because people are driving far less during the coronavirus crisis.
- Allstate said it will refund about 15% of premiums paid by its customers in April and May, which comes to a total of about $600 million.
California considering Human Composting
- The procedure is seen as a more sustainable alternative to cremation, which requires fossil fuels and releases carbon dioxide that pollutes and contributes to climate change. Proponents say families can use the soil to plant a tree or a garden to honor their loved ones.
Looking at Luckin Coffee (LK)
- Investigation against several directors for doctoring the books
- Last 2 quarters worth of profits seem to be made up
- Stock drops 70% last week - may be halted today again for a while
- Decided not to get involved - Chinese stocks with fraud allegations can get halted for months (this does have retail operations though)
EVEN MORE China Shenanigans
- After the close...
- TAL -21% (announced certain employee wrongdoing discovered in the Company's routine internal auditing process),
- Reactions : GSX -10.9%, EDU -6.3%, BABA -3.5%, NTES -2.7%, BIDU -2.5%, HUYA -2.2%, VIPS -1.7%, WB -1.2%
Fed Limericks
Jennifer Chiang
The stimulus bill we must sign!
Says Trump, the bailouts his design.
Pelosi gave in,
Americans win,
The provisions, Congress to refine.
JCD Score ()
Dylan Lawrence (2)
It's getting hotter under Trump's collar.
"Back to work," he wants to holler.
The FED will buy anything,
To help lessen the sting,
Even if it destroys our dollar.
JCD Score ()
Garry Henneberry
In college when poetry should be mastered
I was too busy getting plastered
So John give me a break
Raise my grade for God's sake
Don't be a grumpy old--- wonderful person
JCD Score ()
Bob Eddings
A viral pandemic got started
The markets all sputtered and farted
Like a salute to a hero
The Fed Rate might go to zero
In honor of the dearly departed
JCD Score ()
Nathan Strumfeld
The markets have taken a beating
And some say that China's been cheating
They downplayed the virus
so it would surprise us
And now they can buy our stocks cheaply
JCD Score ()
---
See this week's stock picks HERE
---
Follow John C. Dvorak on Twitter
Follow Andrew Horowitz on Twitter
---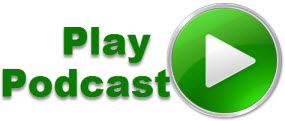 Podcast: Play in new window | Download (Duration: 1:04:08 — 59.0MB)
Subscribe: RSS