It is a crazy situation – but we are all in this together…. New rules for socialization that may last for some time.
More importantly, the market volatility may be here for a while as well.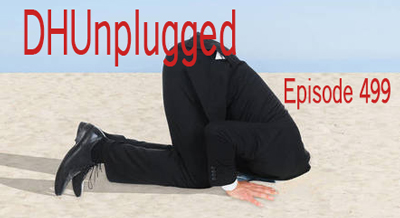 YES – Limericks are Back!
PLUS we are now on Spotify !
---
Click HERE for Show Notes and Links
DHUnplugged is now streaming live - with listener chat. Click on link on the right sidebar.
---
Love the Show?
Then how about a Donation?
---
Follow John C. Dvorak on Twitter
Follow Andrew Horowitz on Twitter
WELCOMING BACK - QE Infinity
Big Jump - From Disbelief, to Dread and then to Hope
Stimulus bill signed and enacted to law
Everyone get free money!
Lock-down extended to April 30 (at least)
(Limericks are Back)
Market Update
Big Bounce - is it real or just a bear-market-bounce expected last week?
Crude oil at $28.60 27.00 24.00 20.00
Unemployment expected to hit 20% in the U.S.
GDP could see a -15% print in Q2
New Strategy - Not Looking at Portfolio - Head in Sand Approach
VIX - 20 25 45 35 55 7782.6975.91 55 62  60  53

YTD Markets MONDAY - DJIA -22%, SP500 -19% NASDAQ -14%
PSA1
- Mondays and Wednesdays - 4:30M After-Hours Pop-up Q&A Webinar (Will continue as long as there is interest)
Recession - How Bad???

Investor Psychology and Market Cycles

MORE Fiscal Stimulus
- $10,000 SBA loans/grants (Up to $10 billion - first come first served)
- -Payroll Protection Plan (potential relief of money used if keep employees on payroll)
-- Bailouts for companies
-- $600 per week through end of year (potentially) on top of State unemployment benefits
--- Most sole proprietors, independent contracts and other will now qualify
Virus Update
CoronaVirus - aka ChinaVirus Tracking
- Worldwide cases now 750,000++
- USA - (3/20 16,644) (3/21 19,624) (3/22 26,747) (3/23 41,511) (3/24 46,450) (3/30 143,000) (3/31/20 185,000) - WE ARE #1
- China concerned about increased numbers closes all movie theaters again and borders
- Back to Work by April 12th?   Back to Work by April 30th?
- More states imposing Shelter in Place orders
- China - can we believe the numbers? Last entry for test data was 2/20/20
- Spain, Italy, France starting to show deceleration in daily cases
- Gov. Andrew Cuomo said Tuesday that nearly 75,800 people in New York have coronavirus. The death toll rose to 1,550. And New York City reported its first coronavirus death of a person under 18.
Jails...
- As of last Friday, at least 80 staff and 103 inmates at jails across New York City had tested positive for COVID-19.
- The virus appears to be spreading quickly through a jail system famous for its overcrowded cell blocks.
- Some facilities are letting non-violent offenders go - just leave....
Singapore - Gets Tough
- Law: Anyone who intentionally sits less than 1 meter away from another person in a public place or on a fixed seat demarcated as not to be occupied, or who stands in a queue less than a meter away from another, will be guilty of an offense.
- Offenders can be fined up to S$10,000 ($6,990), jailed for up to six months, or both.
Tracking The Spread
- Good Website - TRACKING John's Hopkins
Tariffs
- President Trump will soon announce 90 day deferral of select tariff payments
- Tariff deferral will apply to tariffs from "favored nations" and these deferrals will apply to tariffs initiated before the Trump administration begin its trade disputes
Pay attention to your bond positions
- The difference between the average yield of investment-grade U.S. bonds over virtually risk-free Treasuries widened to 303 basis points (bps) last Wednesday, according to the ICE/BofA investment grade index.
- That's up from 101 bps at the start of the year and the highest since July 2009.
- For riskier high-yield securities, the average spread over Treasuries on Wednesday was 904 bps, the highest since October 2011, and more than 2-1/2 times the rate at the start of the year, using the ICE/BofA high-yield index.
Defense Production Act
- GM has been ordered to make ventilators
- What else may be ordered?
CRUDE!
- Sub $20
- Someone on Twitter suggested that it could go negative...!
- Trivia: Which state has the lowest average price for regular unleaded gas? $1.82
JCD Prediction - MUNI Bonds
- On a call today trying to understand why some Muni Money Markets are yielding 5% on tax equivalent basis.
- Seems that (as we know) muni's are in trouble and prices down - even for short-term instruments
- Watch MUB and HYB
---
420 Stocks ...

Stocks to watch: CGC, STZ, TLRY, CRON, MJ, NBEV
---
EPISODE 500 COMING UP
Love the Show?
Then how about a Donation?
---
*** NEW INTERACTIVE CHARTS ***
Winners will be getting great stuff like the new DHUnplugged Shirts (Designed by Jimbo) -
PLUS a one-of-a-kind DHUnplugged CTP Winner's certificate..

CLICK HERE FOR MORE CHARTS ON TRADING VIEW
---
UPDATE - NEW ETF - Global X Millennials Thematic ETF Challenge!
The top holdings of Global X Millennials Thematic ETF (MILN) include stocks many investors would expect, such as Facebook, LinkedIn and Amazon, which take advantage of the tech tendencies of millennials. But some names might be more surprising like real estate investment trusts AvalonBay Communities and Equity Residential, and Home Depot, which could benefit from millennials moving out of the home of their parents.
We are creating the DH Old Codger Index Portfolio to compete against this new ETF to see how "old school" stocks do in comparison. Companies in our index will include: (updated names as of 8/29/16)
We have the performance summary running (daily and since inception of 5/6/16) - DHOCI vs. Millennials ETF Battle
---
OOPS
- Fox Business announced Friday that it has "parted ways" with Trish Regan, a prime time host who gained notoriety for suggesting on her March 9 show that the COVID-19 coronavirus was a politically motivated "scam."
Layoff Potential
- Nearly 50% of companies say they are at least somewhat likely to conduct layoffs over the next three months due to coronavirus COVID-19, while more than one-third of firms (37%) say they already have instituted a hiring freeze.
- This comes on the heels of a Federal Reserve estimate that stated that the coronavirus economic freeze could cost 47 million jobs and send the unemployment rate past 32%.
Unemployment Sites Crashing
- State Online Unemployment Claims sites continue to be overloaded due to mass applications
Food Delivery, Food Store workers Strike?
- They're demanding more sick pay and protections for grocery store employees working through the pandemic.
Fed Limericks
Jeff Zellen
With Covid 19 we are stricken
And the market is taking a lickin'
But with social distance
And washing persistence
A "V" recovery will kick-in.

JCD Score (A-)
Steve G
The markets continues to fall.
The Fed has dropped the ball.
Rates are now zero,
And yet there's no hero.
I'm afraid to go out at all.
JCD Score (A)
Dylan Lawrence (1)
Trump believes he's a hero,
But his actions remind me of Nero.
COVID continues to spread,
My stocks are all in the red,
And now the FED has cut rates to zero.
JCD Score (C+)
Gabriel Shaw
Chair Powell heard on DHUnplugged,
That markets were battered and drugged,
He gave rates the knife,
Stocks came back to life,
Trump said "F' it, now Jay gets a hug."
JCD Score (C+)
The stimulus bill we must sign!
Says Trump, the bailouts his design.
Pelosi gave in,
Americans win,
The provisions, Congress to refine.
Dylan Lawrence (2)
It's getting hotter under Trump's collar.
"Back to work," he wants to holler.
The FED will buy anything,
To help lessen the sting,
Even if it destroys our dollar.
Garry Henneberry
In college when poetry should be mastered
I was too busy getting plastered
So John give me a break
Raise my grade for God's sake
Don't be a grumpy old--- wonderful person
---
See this week's stock picks HERE
---
Follow John C. Dvorak on Twitter
Follow Andrew Horowitz on Twitter
---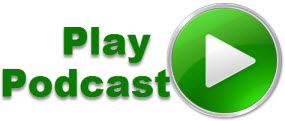 Podcast: Play in new window | Download (Duration: 59:00 — 54.3MB)
Subscribe: RSS