Markets being whipsawed by every headline – and most are bad news.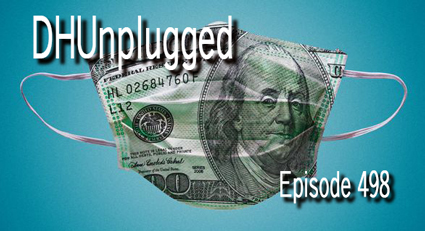 A global synchronized recession in here and economic reports are showing the extend of the slowdown.
Lockdowns across the global are hoping to curb the spread of the virus – but, economic activity is spiraling to a halt.
The unemployment situation is going to get ugly – some are expecting 2-3 million unemployed in the U.S.
YES – Limericks are Back!
PLUS we are now on Spotify !
---
Click HERE for Show Notes and Links
DHUnplugged is now streaming live - with listener chat. Click on link on the right sidebar.
---
Love the Show?
Then how about a Donation?
---
Follow John C. Dvorak on Twitter
Follow Andrew Horowitz on Twitter
WELCOMING BACK - QE Infinity
Worst Month for stocks since 1931
Credit spreads blow - out (1,000 bps junk to treasuries)
Mandatory locks-downs rolling across the US (World)
Congress wrangling with stimulus package
BEST DAY for DJIA (points) Ever Today (this is what happens in Bear Markets)
(Limericks are Back)
Market Update
Global stocks in bear market - waiting for that big fake-out bounce
Crude oil at $28.60 27.00  24.00
Expecting upwards of 1-2 million initial claims Thursday
World is in synchronized recession
VIX - 20 25 45 35 55 7782.6975.91  55  62

YTD Markets MONDAY - DJIA -27%, SP500 -24% NASDAQ -17%
PSA1
- Mondays and Wednesdays - 4:30M After-Hours Pop-up Q&A Webinar (Will continue as long as there is interest)
PSA2
JCD's Paper - The Working from Home Myth
- How to get a copy?
Fed came in Sunday and Monday with some amazing backstops
- Calling it the Bazooka
- Buying massive quantity of bonds (treasuries and corporates - possibility of munis)
- Back to cross country currency swaps
- $125 Billion per day of QE for foreseeable future
- Bought more in the last 2 days than QE2 in entirety
Fiscal Stimulus
- Treasury Secretary Steven Mnuchin has agreed to oversight committee for $500 bln business portion of stimulus bill like Democrats requested
- $3,000 per family
- Plenty of fat in the bailout package
- $2.5 Trillion?
- -Bailouts for restaurants, travel related, hotels?
- Companies are pushing for rent relief
Virus Update
-There are 147 nursing homes across 27 states that have at least one resident with the coronavirus
CoronaVirus - aka ChinaVirus Tracking
- Worldwide cases almost doubled since 3/19
- USA - (3/20   16,644)  (3/21   19,624)   (3/22   26,747)  (3/23     41,511)   (3/24   46,450)
- China to remove lockdown measures in Hubei province, according to Boston Herald
- New York Governor Andrew Cuomo says infection rate isn't slowing, is speeding; infection rate doubling every 3 days, adds apex of infection could be in 14-21 days 
- India - Entire county on lockdown for 21 days
- Back to Work by April 12th?

National Guard Rolling In
- President Donald Trump on Sunday announced that he has activated the National Guard in California, New York and Washington state in order to combat the spread of the coronavirus. The administration emphasized that the deployment of guard members is not martial law.
Tracking The Spread
- Good Website - TRACKING John's Hopkins
Cruise Lines
- Considering using ships as floating hospitals
- Ships anchored off Ft. Lauderdale (no charge for anchoring)
- Report shows that on a ship, the virus was still present on surfaces after 17 days
- The virus "was identified on a variety of surfaces in cabins of both symptomatic and asymptomatic infected passengers up to 17 days after cabins were vacated on the Diamond Princess but before disinfection procedures had been conducted
Gold
- Starting to pick up again - moving toward all-time highs
- Massive stimulus and desire for hard assets boosts metals
Japan is floating the idea of a 1-year delay in the Olympic games
- The cost associated with this will be enormous
- Lost income for Japan and media
- 1 more year of training for athletes
Boeing
- Suspends dividend
- Shuts Puget Sound operations
- Stock bounces off lows on news ($90 was low - now $115)
- Bailout coming
Stock buybacks in the spotlight
- All of a sudden - buybacks are being frowned upon
- Companies issued too much debt for buyback programs
- Bailed-out companies may have restrictions on buybacks for years to come
- This was a big part of bid for markets over the years - now companies need to conserve cash to pay debt service
Money Markets - Breaking the Buck?
- Goldman Sachs Group Inc poured more than $1 billion into two of its prime money-market portfolios this week due to heavy investor withdrawals, according to a filing with the U.S. securities regulator.
- The Wall Street bank purchased $722.4 million in assets from its Goldman Sachs Financial Square Money Market Fund and $301.2 million from its Goldman Sachs Fund Square Prime Obligations Fund.
- Funds with overnight corporate and bank loans seeing disorderly selling
- The Fed is also stepping in to shore up prime money market funds
Interesting - AMZN
- Some Amazon sellers say the online retailer's abrupt decision to stop receiving non-essential inventory in response to the coronavirus pandemic could strangle the sales they need to make payments on their Amazon loans.
- Amazon provided loans to sellers for inventory and other purposes
- Launched in late 2011, Amazon's lending program makes loans of $1,000 to over $1 million to qualified sellers
- Seller's inventory in Amazon warehouses as collateral.
- Repayment terms are three to 12 months, and interest rates typically range from 6-19.9%.
Close the markets???
- Not a good idea (all electronic now)
- Phillipines closed markets for 2-days and when opened again ... 24% down
---
420 Stocks ...

Stocks to watch: CGC, STZ, TLRY, CRON, MJ, NBEV
---
EPISODE 500 COMING UP
Love the Show?
Then how about a Donation?
---
*** NEW INTERACTIVE CHARTS ***
Winners will be getting great stuff like the new DHUnplugged Shirts (Designed by Jimbo) -
PLUS a one-of-a-kind DHUnplugged CTP Winner's certificate..

CLICK HERE FOR MORE CHARTS ON TRADING VIEW
---
UPDATE - NEW ETF - Global X Millennials Thematic ETF Challenge!
The top holdings of Global X Millennials Thematic ETF (MILN) include stocks many investors would expect, such as Facebook, LinkedIn and Amazon, which take advantage of the tech tendencies of millennials. But some names might be more surprising like real estate investment trusts AvalonBay Communities and Equity Residential, and Home Depot, which could benefit from millennials moving out of the home of their parents.
We are creating the DH Old Codger Index Portfolio to compete against this new ETF to see how "old school" stocks do in comparison. Companies in our index will include: (updated names as of 8/29/16)
We have the performance summary running (daily and since inception of 5/6/16) - DHOCI vs. Millennials ETF Battle
---
What about WeWork - (follow-up 2)?
- Big problems with Softbank
- Selling $41 billion of assets to raise cash - buying spree over
ELON to the Rescue
- As the United States is combating a shortage of ventilators and respirators amid the coronavirus outbreak, Tesla Chief Executive Officer Elon Musk said he has had a discussion about ventilators with medical device maker Medtronic.
- Other companies, like GM said that they could convert some idled factories to produce ventilators.
- Restarting the Arsenal of Democracy II
World Bank Bonds (Follow Up)
- Discussed on N/A
- Investors are looking at big losses in two World Bank-issued "pandemic bonds," which have fallen under the spotlight as the coronavirus outbreak continues to spread worldwide.
- Those bonds, issued by the World Bank's International Bank for Reconstruction and Development (IBRD) in 2017, were designed to pay out funds to countries that need help to contain a pandemic.
- March 24 - payout date ($320 million)
Fed Limericks
Gary Henneberry (2)
The creature from Jeckyll Island ideal
Now prints money and the pigs squeal
While Savers just bitch
And Bankers get rich
Young voters want pork for their meal
JCD Score (C)
Dylan Lawrence (1)
Trump says, "lower rates please!"
Investors he seeks to appease.
Stocks continue to drop,
And won't seem to stop,
Since the Fed can't control a disease.
JCD Score (A+)
Jeff Zellen (1)
The VIX is flying too high
Predicting the end is nigh
The media inflates
While my portfolio abates
Kiss early retirement goodbye
JCD Score (A)
Jeff Zellen (2)
With Covid 19 we are stricken
And the market is taking a lickin'
But with social distance
And washing persistence
A "V" recovery will kick-in.

JCD Score ()
Steve G
The markets continues to fall.
The Fed has dropped the ball.
Rates are now zero,
And yet there's no hero.
I'm afraid to go out at all.
JCD Score ()
Peter van Cranberry
I listen to DH Unplugg
I try not to catch-a the Bugg
The Fed will abet,
But more and more debt
Can't sweep it all under the rug.
JCD Score (B+)
Dylan Lawrence
Trump believes he's a hero,
But his actions remind me of Nero.
COVID continues to spread,
My stocks are all in the red,
And now the FED has cut rates to zero.
JCD Score ()
---
See this week's stock picks HERE
---
Follow John C. Dvorak on Twitter
Follow Andrew Horowitz on Twitter
---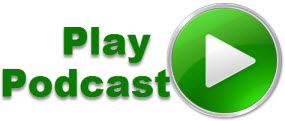 Podcast: Play in new window | Download (Duration: 1:00:07 — 55.3MB)
Subscribe: RSS