Is this it? The end?  Bible says – Nonbelievers who make up that world "will undergo the judicial punishment of everlasting destruction." – 2 Thessalonians 1:7-9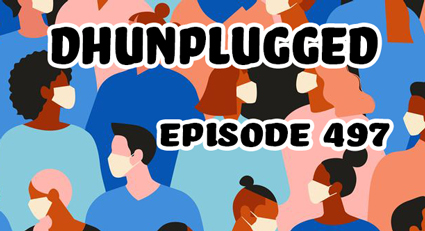 OR is this just a temporary setback that will pass in time? It seems like it is just getting worse by the minute – what will be the "all – clear" sign?
YES – Limericks are Back!
PLUS we are now on Spotify !
---
Click HERE for Show Notes and Links
DHUnplugged is now streaming live - with listener chat. Click on link on the right sidebar.
---
Love the Show?
Then how about a Donation?
---
Follow John C. Dvorak on Twitter
Follow Andrew Horowitz on Twitter
HAPPY SAINT PATRICK'S DAY
History made Almost Every Day
- DJIA drops 3,000 point Monday - NASDAQ ~ 1,000
Investors are distancing themselves from their stocks
Disruptions in the credit markets
New term - Virus Deniers (starting to see some apologies from them on social media)
Global Equities - Massive move up and down then another CRASH
F E D - 0% rate suprise announced Sunday night - Along with new QE program
(Limericks are Back)
How great for this time is podcasting. We are social distancing with our listeners, yet we are still together.
Market Update
Stock conti9nue to get slammed on CornoaVirus Spread
Markets HALTED Monday morning AGAIN for 15 minutes (5% Futures halt most of Sunday night into Monday Morning - even after the Fed move)
Crude oil at $28.60  27.00
Wait until the economic data starts pouring in...
VIX - 20 25 45 35 55  77  82.69   75.91

YTD Markets MONDAY - DJIA -29%, SP500 -26% NASDAQ -23%
VIX - Shows how much fear there is...
FED Rate Decision Meeting - March 18th???
- What are they going to discuss?
- Rates already at the ZIRP
- $700 Billion QE program announced Sunday...
Here comes the Cavalry!
- - Nothing Done on the U.S. fiscal front - they are talking about things...
- Need a Bazooka
---Stop Gap payment for workers (0% loans for payroll) - otherwise layoffs are going to be big
---- Something to help hourly workers that are laid off
----- Immediate action as store closings and curfews are a problem and will really dent economy and confidence.
- White House pursuing total fiscal stimulus package of $800 billion, half of which would be from payroll tax cut.
- White House drafting a financial assistance package for airlines amid waning demand, according to Reuters
- Reports today that $1,000 may be sent to every American - or household or something...
- -- How does that help?
- President Trump is considering allowing homeowners to delay mortgage payments (WOW)
- UK announcing $400 billion government backed loans for businesses.... (More debt- keep piling it on)

Airline Bailout
- U.S. airlines are seeking government assistance of more than $50 billion, including a mix of direct aid and loan guarantees, as the industry reels from the coronavirus outbreak, a lobbying group that represents 10 U.S. passenger and cargo airlines said Monday.
UGH! BUT IMPORTANT
- Issues with the commercial paper market this morning
- A lot of companies are needing to tap credit lines which is pressuring the banks. Senior Administration official has said we may see action from the Fed today to get short term credit to businesses.
- The market wants to see two additional plans put into play by the Fed
1) A return of the Term Auction Facility to provide short term loans and allow them to avoid the stigma of the discount window (Although JPM walked up to the window earlier today) and
2) A commercial paper plan to unclog the credit issues we are seeing this morning.
- "If we do not get the CP market under control then companies will need to draw on credit lines which would put a lot of pressure on the banks. This would be another bridge loan by the Fed to help get companies over what is hoped to be a three month hump.
MORE
- Federal Reserve Board announces establishment of a Commercial Paper Funding Facility (CPFF) to support the flow of credit to households and businesses;
- Treasury will provide $10 bln of credit protection to the Federal Reserve
Let's Put this market Drop in Perspective
- The Fastest Bear Market Ever (H/T Michael Batnik)
Take this with a grain of salt
- CNBC's Eamon Javers tweets "I am told the White House coronavirus task force has two estimates being used now: Optimistic scenario: Peak virus will come 1 month from Saturday March 14. Pessimistic scenario: peak virus 3 months from March 14" 
CONCERNING
- A U.S. sailor aboard a warship ship tested positive for the coronavirus for the first time, the U.S. Navy said on Sunday, as it disclosed the case of a sailor assigned to an amphibious assault ship.
- What if major infection in the military?
China Eco - A View Into the Future
- Manufacturing declined 13.5% over first 2 months of the year
- Retail sales dropped 20.5%
- Fixed asset investment – a gauge of expenditure on items including infrastructure, property, machinery and equipment – collapsed by 24.5 per cent
NYC (and many other cities around the country)
- NYC restaurants can only serve takeout and delivery options starting Tuesday, Mayor Bill de Blasio orders.
- Bars that do not serve food must close.
Buybacks - Not
- 8 of the biggest U.S. banks say they will suspend share buybacks though Q2 of 2020.
- The banks are: Bank of America, Bank of New York Mellon, Citigroup, Goldman Sachs, JPMorgan Chase, Morgan Stanley, State Street & Wells Fargo.
--- Several names added on Monday
---- Buy stock when price goes up and stop when price goes down.

Box Office
- The box office suffers its worst weekend in two decades with fewer people going to movie theaters.
- This comes amid a national call for social distancing due to the coronavirus pandemic.
- The Pixar movie "Onward" was still No. 1 with a $10.5 million haul.
Tracking The Spread
- Good Website - TRACKING John's Hopkins
Cruise Lines
- Several carries have shut down operations
- Some may sail but will require people over the age of 70 to provide doctors note of good health (not going to happen)
Travel Bans
- Europeans banned on coming to U.S. (Including Ireland and UK)
- The European Commission president proposed banning most foreign visitors into Europe.
Hedgie:
- Ray Dalio's main strategy was down 20% during recent market decimation. Even the machines could not stop the bleeding.
When is it safe?
- Wall Street strategists believe any near-term rebound would be short-lived unless a peak in coronavirus infection rate is in sight and more fiscal stimulus is rolled out.
- "We could see a more sustained rally if/when 1. We get a much more aggressive fiscal policy response, 2. If the original problem, virus outbreak, starts showing clear signs of seasonality/peaking out," said Mislav Matejka, head of global equity strategy at JPMorgan.
- During the SARS crisis in 2003, the market troughed a week after infection cases topped, said Andrew Garthwaite, global equity strategist at Credit Suisse.
- Plus - credit needs to get back to normal - there is some severe dislocations in the credit markets right now being reported.
Airlines? Cruise Lines?
- President Trump said in press conference on Monday that the U.S will back the Airlines
- It's not their fault
One For Thought
---
420 Stocks ...

Stocks to watch: CGC, STZ, TLRY, CRON, MJ, NBEV
---
EPISODE 500 COMING UP
Love the Show?
Then how about a Donation?
---
*** NEW INTERACTIVE CHARTS ***
Winners will be getting great stuff like the new DHUnplugged Shirts (Designed by Jimbo) -
PLUS a one-of-a-kind DHUnplugged CTP Winner's certificate..

CLICK HERE FOR MORE CHARTS ON TRADING VIEW
---
UPDATE - NEW ETF - Global X Millennials Thematic ETF Challenge!
The top holdings of Global X Millennials Thematic ETF (MILN) include stocks many investors would expect, such as Facebook, LinkedIn and Amazon, which take advantage of the tech tendencies of millennials. But some names might be more surprising like real estate investment trusts AvalonBay Communities and Equity Residential, and Home Depot, which could benefit from millennials moving out of the home of their parents.
We are creating the DH Old Codger Index Portfolio to compete against this new ETF to see how "old school" stocks do in comparison. Companies in our index will include: (updated names as of 8/29/16)
We have the performance summary running (daily and since inception of 5/6/16) - DHOCI vs. Millennials ETF Battle
---
What about WeWork?
- Always said the company was 1 recession away from bankruptcy.
Let's talk about BS News and how to shelter-in-place from FAKE NEWS
- This is not a time to react to things you see on social media
- Get to the source and confirm
- Example:
From "Newswires"
- Amazon (AMZN) tweets that it will be suspending shipments other than medical supplies and household staples.
Direct on Amazon Blog
- So in the short term, we are temporarily prioritizing household staples, medical supplies, and other important products coming into Amazon fulfillment centers so we can more quickly receive, restock, and ship these products to customers.
FWIW - The Most oversold readings on a daily basis than I have seen historically. Not that it can't get more oversold or stay oversold. But this is something that is major Black Swan.
Fed Limericks
Gary Henneberry (1)
My portfolio situation really blows
Even my utilities are at new lows.
Money Markets not great
Since the Fed cut the rate
Tide went out and my bottom shows.
JCD Score (B-)
Gary Henneberry (2)
The creature from Jeckyll Island ideal
Now prints money and the pigs squeal
While Savers just bitch
And Bankers get rich
Young voters want pork for their meal
JCD Score ()
Bart Bertens
Last summer I got some ACB stock
Expecting Mary-Jo would rock
I thought I had banked
But since then it tanked
And I'm selling my butt down the dock
JCD Score (B-)
Dylan Lawrence (1)
Trump says, "lower rates please!"
Investors he seeks to appease.
Stocks continue to drop,
And won't seem to stop,
Since the Fed can't control a disease.
JCD Score ()
Dylan Lawrence (2)
Trump's a big fan of the Twitter.
But lately he's been somewhat bitter.
Panic continues to spread,
Despite moves by the Fed,
And now markets are all in the shitter.
JCD Score ()
Jeff Zellen (1)
The VIX is flying too high
Predicting the end is nigh
The media inflates
While my portfolio abates
Kiss early retirement goodbye
JCD Score ()
Jeff Zellen (2)
With Covid 19 we are stricken
And the market is taking a lickin'
But with social distance
And washing persistence
A "V" recovery will kick-in.

JCD Score ()
Steve G
The markets continues to fall.
The Fed has dropped the ball.
Rates are now zero,
And yet there's no hero.
I'm afraid to go out at all.
JCD Score ()
---
See this week's stock picks HERE
---
Follow John C. Dvorak on Twitter
Follow Andrew Horowitz on Twitter
---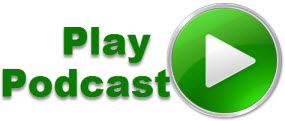 Podcast: Play in new window | Download (Duration: 59:42 — 54.9MB)
Subscribe: RSS