Ugly markets at extreme oversold levels – bounce back and test the fortitude of the sellers (and buyers).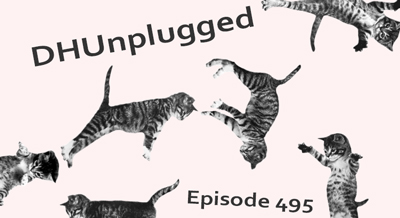 China comes in with the worst manufacturing and service numbers on record.
The Fed is in the spotlight as bets are that a significant rate cut is on the way.
YES – Limericks are Back!
PLUS we are now on Spotify !
---
Click HERE for Show Notes and Links
DHUnplugged is now streaming live - with listener chat. Click on link on the right sidebar.
---
Love the Show?
Then how about a Donation?
---
Follow John C. Dvorak on Twitter
Follow Andrew Horowitz on Twitter
Worst Week for Markets since the 2008-2009 Crash (3.2 TRILLION valuation lost)
Oversold Indicator - The Magenta Bar
U.S. Treasuries - Historic Low Rates
China economic activity stalls
PLUS - It IS Officially Birthday Month
F E D!!!!!!!!!!!!!!!!!!!!!
(Limericks are Back)
Market Update
Stock Slammed on CornoaVirus Spread (DJIA off ~4,200 pts from high) - 4,800 at the low
30-Year U.S. Treasury Yield hits: ALL TIME LOW
10-Year U.S. Treasury Yield hits: ALL TIME LOW (BELOW 1% Today)
100% Change of a of 0.50% Cut at March Meeting
80% Chance of a 0.75% Rate Cut at March Meeting
20% Chance  of a 1.00%Rate Cut at March Meeting
Gold - Highest since 2013 (Silver Not Moving Much)
VIX > 20 25  45  35

Within One Week
- Stocks have worst sell off in years
- DJIA has biggest point gain in history
Markets Sell Off Globally - For the Week
-Global Markets now down 5-12% YTD
- China markets holding up - massive stimulus injections
- Leaders in Europe, the Middle East and the Americas rolled out bans on big gatherings, and stricter travel restrictions as cases of the new coronavirus spread around the world.
- Olympics cancelled?
- Facebook, Google, Adobe cancelling conferences++++++
- Alphabet halts all international travel for employees
- Twitter says to all employees - Stay home!
Can we still blame this sell-off on a potential Sanders nomination?
- Biden seems to be winning some of the key areas in Super Tuesday
- Bloomberg Won American Samoa (population 55,000)
-- On the news futures are coming up

FED SURPRISE RATE CUT TODAY
- ~10am Fed comes out with a 0.50% rate cut today
- Markets SURGED higher on the news then fell (range top to bottom 5%)
- Brings up a lot of questions - is this worse than they are letting onto?
- What will this do for the economy - if supply and demand issue?
- What was the point? Just to show that they are willing to support markets?
- President Trump weighing in that is wasn't enough... (I thought this was the best economy in history)
China - Images of Epidemic (Factory Pollution)
- From January 1 to 20 the images show higher levels of nitrogen dioxide over China, but from February 10 to 25, traces of the gas are hardly visible. Nitrogen dioxide is a yellow-brown gas emitted by motor vehicles, power plants, and industrial facilities.

China Manufacturing and Non-Manufacturing (Services)Indices
- WORST EVER!
Tracking The Spread
- Good Website - TRACKING John's Hopkins
Wacky Theory to Discuss
- How is it that Iran and China (the two countries we are having the most issues ith ) are hardest hit?
- Italy, South Korea = Non-Reproducing Grass Carp introduced to lake for weed management....
Jack - Gotta go?
- Activist hedge fund Elliott Management has built a stake in Twitter inc and is pushing for changes, a person familiar with the matter said on Friday.
Jack is Gone
- Jack Welch - former Chairman and CEO of GE died this week at the age of 84
Apple - Bad Boy
- Apple Inc has agreed to pay up to $500 million to settle litigation accusing it of quietly slowing down older iPhones as it launched new models, to induce owners to buy replacement phones or batteries.
- It calls for Apple to pay consumers $25 per iPhone, which may be adjusted up or down depending on how many iPhones are eligible, with a minimum total payout of $310 million.
Robinhood - TradingApp offline Monday
- ALL DAY Outage
- You get what you pay for
- Some speculating that they did not code in leap-year as date errors (March 3) were seen in code stack
- Or was it just the high volume that overloaded the system?
Special Announcement
- AH - Turning 55 March 20th!
- As a birthday present to the listeners - March 2020 is Portfolio Review Month (FREE!)
- Securely Upload your portfolio data and we will analyze the asset and sectors and diversification for you
- CLICK HERE
No Agenda News
- Adam Curry was the guest on today's Joe Rogan show...??
---
420 Stocks ...

Stocks to watch: CGC, STZ, TLRY, CRON, MJ, NBEV
---
Love the Show?
Then how about a Donation?
---
*** NEW INTERACTIVE CHARTS ***
Winners will be getting great stuff like the new DHUnplugged Shirts (Designed by Jimbo) -
PLUS a one-of-a-kind DHUnplugged CTP Winner's certificate..

CLICK HERE FOR MORE CHARTS ON TRADING VIEW
---
UPDATE - NEW ETF - Global X Millennials Thematic ETF Challenge!
The top holdings of Global X Millennials Thematic ETF (MILN) include stocks many investors would expect, such as Facebook, LinkedIn and Amazon, which take advantage of the tech tendencies of millennials. But some names might be more surprising like real estate investment trusts AvalonBay Communities and Equity Residential, and Home Depot, which could benefit from millennials moving out of the home of their parents.
We are creating the DH Old Codger Index Portfolio to compete against this new ETF to see how "old school" stocks do in comparison. Companies in our index will include: (updated names as of 8/29/16)
We have the performance summary running (daily and since inception of 5/6/16) - DHOCI vs. Millennials ETF Battle
---
Politics
- Buttigieg ,Steyer, Klobuchar OUT!
---- Why did Buttigieg drop out ? Making room for Biden and then picked as Vice?
- Biden makes a comeback
- Warren looking weak
- Sanders???
- Super Tuesday
Hmmmmm
- Surgeon General says to stop buying masks.
- They do not help from CornoaVirus infection
- Need to have enough masks for health care professionals
- So... they work for health care professionals but no one else?
Cruise Lines
- Royal Caribbean: CNBC's Ryan Ruggiero tweeting " Breaking: CEO's of Norwegian (NCLH), Carnival Corporation (CCL) and Royal Caribbean (RCL) to meet with Vice President Mike Pence on March 7th in Florida
- What is the point of this - bailout coming?
Fed Limericks
Mike Mahoney
The outbreak of the coronavirus
for life & markets has caused quite a ruckus.
Yet was it too much to have thunk
that among Pelosi, Schumer and Trump
there would have been some consensus.
JCD Score (D)
Misagh
There once was a old man who tweeted
Without easing he was defeated.
It was never enough,
He acted so tough,
With the Fed it was always heated.
JCD Score (C)
Andrew Horowitz
The markets do truly suck
Should we buy and backup the truck?
Hoping the Fed will drop rates
Or our fortunes will abate
As Trump Tweets to the Fed: What the F**K!
JCD Score (B)
---
See this week's stock picks HERE
---
Follow John C. Dvorak on Twitter
Follow Andrew Horowitz on Twitter
---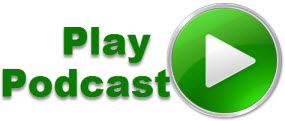 Podcast: Play in new window | Download (Duration: 1:00:47 — 55.9MB)
Subscribe: RSS