Investors getting worried about pandemic potential. Stocks having worst day of the year… Bonds are bought – history is made on yields.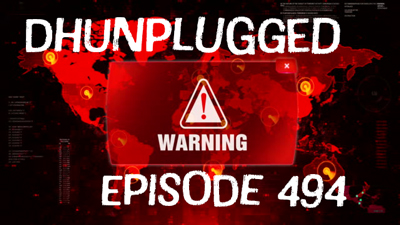 Covid-19 spreading – Italy, Iran, South Korea on high alert. Health officials warned that spread of coronavirus in US appears inevitable at this point – not helping markets get any footing….
YES – Limericks are Back!
PLUS we are now on Spotify !
---
Click HERE for Show Notes and Links
DHUnplugged is now streaming live - with listener chat. Click on link on the right sidebar.
---
Love the Show?
Then how about a Donation?
---
Follow John C. Dvorak on Twitter
Follow Andrew Horowitz on Twitter
Wake-Up Call -Pandemic Now A Real Possibility
Italy and S. Korea Lock-down
U.S. Treasuries and Gold/Metals Shine
Investors Finally Worried About Supply China Disruptions
PLUS - A Special Announcement...Birthday Month
(Limericks are Back)
Market Update
Stock Slammed on CornoaVirus Spread (DJIA off ~2,000 pts from high)
30-Year U.S. Treasury Yield hits: ALL TIME LOW
Investors Trapped Long Due to Fed Prodding
S&P 500, DJIA - All under the 50 DMA, NASDAQ 100 - Touched 50DMA and bounce (Monday)
Gold - Highest since 2013 (Silver Not Moving Much)
VIX > 20 25
Markets Sell Off Globally - Monday
- Europe markets down 3-5% (Greece off by 8%)
- China treads water
- Asia sharply lower (led by S. Korea)
- Bond Yields FALL
- Energy Commodities Sold
- Gold Bought
Italy - Seeing Spike in Infection Rate
- Italy has by far the highest number of coronavirus cases in Europe, with 152. Three people have died.
- Italy has imposed strict quarantine restrictions in two northern "hotspot" regions close to Milan and Venice.
- About 50,000 people cannot enter or leave several towns in Veneto and Lombardy for the next two weeks without special permission. - Even outside the zone, many businesses and schools have suspended activities, and sporting events have been cancelled including several top-flight football matches
- Panic of Prudent?
U.S.A.
- Health officials warned that spread of coronavirus in US appears inevitable at this point. (WaPo)
- The problem is that even without the virus being a problem in the US, people are scared. (ChinaTown's around the world are ghosttowns)
- An official at the Centers for Disease Control and Prevention (CDC) on Tuesday said Americans should prepare for community spread of COVID-19 and "that their lives will be disrupted" after recent instances of community spread have been reported in Iran, Italy and South Korea.
- JP Morgan and others requiring those that recently visited certain countries (Italy and Asia) to work at home for 14 days
- - - That could be problem for the U.S. economy (think of the potential losses at restaurants and gasoline near HQ)
China - Images of Epidemic
Tracking The Spread
- Good Website - TRACKING John's Hopkins
Japan Jawboning Again
- The Bank of Japan will be fully prepared to take necessary action to mitigate the impact of the coronavirus on the world's third-largest economy, its Governor Haruhiko Kuroda said.
- Kuroda said there was no major change to the BOJ's projection that Japan's economy would keep recovering moderately thanks to an expected rebound in global growth around mid-year.
- Meanwhile - last quarter's GDP was abysmal (-6% annualized)
- The Central Banksters are in La-La Land
Valuation Problems - This is What Happens
- When valuations are stretched and there is an extraneous shock - no room on upside, no rationale for valuations
- Our Quant Screens could not find more than 30 stocks that met growth and valuation metrics in late January.
- Lowest number of stocks to come through in a few years (often 40-60 names)
- TDI Managed Growth - holding lower level of stocks and significant cash position since the start of Feb
Safety Trade
- Gold comes back as a  viable alternative asset
U.S. Yield Curve - Short/Mid-Inversion
2/10's Update
End-To-End Ending?
- U.S. legislation will be introduced in the coming weeks that could hurt technology companies' ability to offer end-to-end encryption, aiming to curb the distribution of child sexual abuse material on such platforms.
- The bill, proposed by a bipartisan group of lawmakers, aims to fight the distribution of such material on online platforms like Facebook and Alphabet's Google's by making them liable for state prosecution and civil lawsuits.
- It does so by threatening a key immunity the companies have under federal law called Section 230.
Wells Fargo
- U.S. authorities announced a deal relating to Wells Fargo's multi-year sales practices scandal
- $3 Billion Fine (some will go to customers)
- There is still the potential for actions against the execs that promoted the bad actions
Altria/Juul
- Juul Labs Inc. plans to present to federal regulators a new version of its vaporizer designed to unlock only for users at least 21 years old as part of an application the controversial e-cigarette maker must file to keep its products in the U.S. market.
Dinner with Curry and The Keeper on Sunday Night
- Hear the No-Agenda Meetup was a great success.
- Nice cutouts of JCD and Adam
Amazon Go Store
- Seems it is finally a reality
- The e-commerce giant is rolling out its checkout-free "Go" technology in a large grocery store and plans to license the cashierless system to other retailers.
Disney News
- Odd timing: Disney announced Tuesday that CEO Bob Iger will step down and become executive chairman through 2021, effective immediately.
Special Announcement
- AH - Turning 55 March 20th
- As a birthday present to the listeners - March 2020 is Portfolio Review Month (FREE!)
- Securely Upload your portfolio data and we will analyze the asset and sectors and diversification for you
- CLICK HERE
---
420 Stocks ...

Stocks to watch: CGC, STZ, TLRY, CRON, MJ, NBEV
---
Love the Show?
Then how about a Donation?
---
*** NEW INTERACTIVE CHARTS ***
Winners will be getting great stuff like the new DHUnplugged Shirts (Designed by Jimbo) -
PLUS a one-of-a-kind DHUnplugged CTP Winner's certificate..

CLICK HERE FOR MORE CHARTS ON TRADING VIEW
---
UPDATE - NEW ETF - Global X Millennials Thematic ETF Challenge!
The top holdings of Global X Millennials Thematic ETF (MILN) include stocks many investors would expect, such as Facebook, LinkedIn and Amazon, which take advantage of the tech tendencies of millennials. But some names might be more surprising like real estate investment trusts AvalonBay Communities and Equity Residential, and Home Depot, which could benefit from millennials moving out of the home of their parents.
We are creating the DH Old Codger Index Portfolio to compete against this new ETF to see how "old school" stocks do in comparison. Companies in our index will include: (updated names as of 8/29/16)
We have the performance summary running (daily and since inception of 5/6/16) - DHOCI vs. Millennials ETF Battle
---
Boy-Scouts - Can't Even...
- The Boy Scouts of America has filed for bankruptcy protection.
- Facing mounting legal costs from defending itself against lawsuits alleging sexual abuse of boys, the non-profit sought Chapter 11 protection in a court filing early last week.
- A spokesman for the Boy Scouts of America said in a statement that the filing had "two key objectives: equitably compensate victims who were harmed during their time in Scouting and continue carrying out its mission for years to come.
Oreo - Supreme 3 Pack
$750 on Ebay - (some higher)
Sanders Just Lost The Jewish/Pro-Israel Vote
- TWEET: The Israeli people have the right to live in peace and security. So do the Palestinian people. I remain concerned about the platform AIPAC provides for leaders who express bigotry and oppose basic Palestinian rights. For that reason I will not attend their conference.
- (The American Israel Public Affairs Committee is a lobbying group that advocates pro-Israel policies to the Congress and Executive Branch of the United States. )
Fed Limericks
Mike Mahoney
Trump tweeted about Chairman Powell
Who quickly threw in the towel.
Through much economic speak,
Powell forced rates to retreat.
Leading Trump to respond with a scowl.
JCD Score ( B- )
Bob Eddings
There once was an island named Jekyll,
Where fat cats schemed over the Sheckel.
Together they said, "Let's give 'em THE FED,
and an FU to those who will heckle."
JCD Score ( A )
Lou Stemler (1)
We're back to Fed Limericks; Hooray!
With the markets still doing okay,
May we not tempt the Fates
By raising the rates.
So, John, does this one get an 'A'?
JCD Score ( B )
Lou Stemler (2)
There once was a Fed Chief named Powell
Who watched Market stats like an owl.
Said he, "I'm no chump!
Despite tweets by Trump,
I'm refusing to throw in the towel!"
JCD Score ( A )
---
See this week's stock picks HERE
---
Follow John C. Dvorak on Twitter
Follow Andrew Horowitz on Twitter
---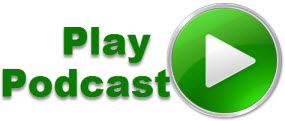 Podcast: Play in new window | Download (Duration: 1:02:31 — 57.5MB)
Subscribe: RSS