Apple warns that the will not meet their guidance.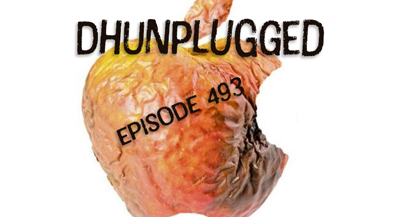 China still remains virtually shut down – but U.S. investors do not seem to care.
Japan's GDP print, Contactless Pickup and Delivery – and more.
YES – Limericks are Back!
PLUS we are now on Spotify !
---
Click HERE for Show Notes and Links
DHUnplugged is now streaming live - with listener chat. Click on link on the right sidebar.
---
Love the Show?
Then how about a Donation?
---
Follow John C. Dvorak on Twitter
Follow Andrew Horowitz on Twitter
Rally Continues with China Stimulus
Pattern: Monday - Thursday Up and Friday Down? BROKEN
Japan GDP - AWFUL
Shipping Update
Bad Actors in Financial "Education"
Announcing a NEW CTP
(Limericks are Back)
Market Update
V-Pattern Recovery Continues
New Highs for Major Indices
China Floods in More Stimulus
Fed Adds More Stimulus
Crude Pops Back - Off of Support (OPEC CUT LIKELY)
White House Hints at Tax Incentives for Buying Stocks
Apple - Cuts Guidance
Friday 3PM - Markets Drooping into the Close
- Long Weekend ahead
- Friday Sell Pattern looks likely
- THEN: NEWS - The Trump administration is considering making it possible for Americans to invest more in the stock market on a tax-free basis, according to a CNBC report on Friday citing four unnamed administration officials.
- Households earning up to $200,000 a year could invest $10,000 on a tax-free basis outside a 401(k) retirement account in one proposal under consideration
- Money put into the account would be done so on an after-tax basis, and taxed when withdrawn as well; but any accumulation of profits during the investment timeframe, known as capital gains, would not be taxed. 
- The report also noted that any tax cuts this year would need approval from the Democratic-controlled House of Representatives.
- Will this be just for investment in stocks or a special account that can invest in stocks and other investment options? Funds, ETFs, Real Estate, Bonds, Commodities????
Apple Not Happy
- A few comments starting to come out lately about concern over sales/supply and business interruption related to China/Virus
- Apple came out with a cut to guidance - saying they will not meet previous numbers due to store closings and shutdown in manufacturing in China
- Markets not too concerned. Apple down 2%- 3%, but stocks very resilient in the US.
- (Makes you wonder who it is that is bidding up markets - starting to get the feeling that it is not retail investors or even institutions
---- Could it be governments directly buying?
Amazon - Not Happy
- Amazon is seeking to depose President Donald Trump, Defense Secretary Mark Esper and former Defense Secretary James Mattis over a $10 billion Pentagon cloud contract awarded to Microsoft.
- In court documents unsealed and filed Monday, Amazon's cloud computing arm said it's looking to depose seven "individuals who were instrumental" in the JEDI source selection and "played pivotal roles" in the ultimate awarding of the contract.
Japan GDP
- Japan's economy shrank at the fastest pace in six years in the December quarter as a sales tax hike and soft global demand hurt consumption and capital expenditure, keeping policymakers under pressure to prop up growth with additional stimulus.
- Gross domestic product (GDP) fell 1.6% (or an annualized 6.3%) in the October-December period, faster than a median market forecast for a 3.7% contraction
- Private consumption, which makes up more than half of the economy, dropped 2.9%, as households curbed spending after a sales tax hike in October last year.
More GDP
- Talk that China's GDP will take a hit in 1st quarter
- China's gross domestic product will grow 4% in the first quarter, according to the median of 18 forecasts since Jan. 31. That's down from 5.9% in the last survey on Jan. 22 and the lowest level since 1990. Full-year economic growth is forecast to be about 5.5%, also down from 5.9% last month.
- Is this realistic with what is going on?
Better Sentiment in Germany
- The ZEW Indicator of Economic Sentiment for Germany climbed 16.0 points from the previous month to 26.7 in January 2020, the highest since July 2015 and well above market expectations of 15.0.
- Investors believe the trade dispute's negative effects on the German economy will be less pronounced than previously thought following the recent signing of the US-China Phase One agreement.
Contactless Pickup and Delivery?
- With the coronavirus outbreak in China continuing to spread, McDonald's Corp, Starbucks Corp and other fast-food companies are ramping up "contactless" pickup and delivery services to keep their workers and customers safe, the companies said.
- Customers order remotely – on mobile phones or by computers in store – and employees seal the meals in bags and put them in a special spot for pickup without human contact, McDonald's says on its website.
- For delivery orders, drivers drop McDonald's packages at building entrances, disinfect their delivery bags and wash their hands more frequently. Drivers carry ID cards showing that they - and the people who made and packaged their food - had their body temperature scanned to prove they do not have a fever.
Citizen Police
- According to the NYT - China has flooded cities and villages with battalions of neighborhood busybodies, uniformed volunteers and Communist Party representatives to carry out one of the biggest social control campaigns in history.
- The goal: to keep hundreds of millions of people away from everyone but their closest kin.
- Housing complexes in some cities have issued the equivalents of paper hall passes to regulate how often residents leave their homes.
- Apartment buildings have turned away their own tenants if they have come from out of town.
- Train stations block people from entering cities if they cannot prove they live or work there.
- In the countryside, villages have been gated off with vehicles, tents and other improvised barriers.
Bad Actors - Financial Trading Education
- The Federal Trade Commission has sued the California-based investment training scheme Online Trading Academy (OTA), led by Eyal Shachar.
- The FTC alleges that OTA uses false or unfounded earnings claims to sell "training programs" costing as much as $50,000.
- OTA has collected more than $370 million from consumers nationwide within the last six years.
- According to the FTC, OTA misrepresents that it has a patented "strategy" that anyone can use to generate substantial income from trading in the financial markets.
- OTA claims that its strategy is designed to generate income in any market, "whether it's going up, down or sideways." The company's claims are often targeted at older consumers.
- Additionally, OTA "instructors"—salespeople on commission who market OTA's training and strategy to consumers in live events across the county—often hold themselves out as successful traders who have amassed substantial wealth using OTA's strategy.
- The FTC also alleges that OTA has required customers who request a refund to sign contracts barring them from posting negative comments about OTA or its personnel, and specifically from reporting wrongdoing to law enforcement agencies.
Shipping Follow Up
- Executives say large container ships are leaving Chinese ports as little as 10% full, and sailings are being canceled as carriers brace for a financial retreat
- A Shanghai broker said at least one container ship that can move more than 20,000 containers left Shanghai for Northern Europe with only 2,000 full containers.
- "It will pick up more at ports on its way, but loading data show it will reach Europe around 35% full," this broker said. "That's unprecedented, and a lot of money is being lost because it doesn't even cover the fuel cost."
Kraft Heinz Update
- Fitch downgraded Kraft Heinz's long-term debt to junk status on Friday morning. The bond-rating company would prefer that the food-productst company use more of its cash to repay debt, and less on dividends.
CoronaVirus
- As it turns out - I (Andrew) know someone that was on the Holland America WesterDam -
- Stuck on ship for 2 weeks - then got to Cambodia
- Now stuck in Cambodia with no idea what is going on next.
- Cambodia now looking for all who disembarked as a passenger recently shows infection
- Looked up 28 day China/Japan Cruise on Holland America (March)- $6500 for 2 (plus $700 cancellation insurance)
--- In China's Hubei province, where the outbreak began in December, all vehicle traffic will be banned in another containment measure. It expands a vehicle ban in the provincial capital, Wuhan, where public transportation, trains and planes have been halted for weeks.
- Exceptions were being made for vehicles involved in epidemic prevention and transporting daily necessities.
--- Former FDA Commissioner Scott Gottlieb said the public should start focusing on COVID-19 cases outside of China when considering the global risk. He said Japan appears to be "on the cusp of a large outbreak and maybe epidemic growth in Japan.
---
420 Stocks ...

Stocks to watch: CGC, STZ, TLRY, CRON, MJ, NBEV
---
Love the Show?
Then how about a Donation?
---
*** NEW INTERACTIVE CHARTS ***
Winners will be getting great stuff like the new DHUnplugged Shirts (Designed by Jimbo) -
PLUS a one-of-a-kind DHUnplugged CTP Winner's certificate..

CLICK HERE FOR MORE CHARTS ON TRADING VIEW
---
UPDATE - NEW ETF - Global X Millennials Thematic ETF Challenge!
The top holdings of Global X Millennials Thematic ETF (MILN) include stocks many investors would expect, such as Facebook, LinkedIn and Amazon, which take advantage of the tech tendencies of millennials. But some names might be more surprising like real estate investment trusts AvalonBay Communities and Equity Residential, and Home Depot, which could benefit from millennials moving out of the home of their parents.
We are creating the DH Old Codger Index Portfolio to compete against this new ETF to see how "old school" stocks do in comparison. Companies in our index will include: (updated names as of 8/29/16)
We have the performance summary running (daily and since inception of 5/6/16) - DHOCI vs. Millennials ETF Battle
---
Depressing Chart
Politics - Barr
- More than 1,000 alumni of the Justice Department on Sunday released a letter condemning Attorney General William Barr over his intervention in the prison sentence of Roger Stone, a close associate of President Donald Trump.
- Senate Minority Leader Chuck Schumer calling for the inspector general to launch an investigation into "improper political interference in a criminal prosecution."
- Barr, in an interview with ABC, said the initial recommendation of 7-9 years had "surprised" him and once it became public, he had made plans to amend it prior to Trump's criticisms on Twitter. He said President Trump had not intervened in the case, but his tweets were "disruptive."
Plenty of Pardons Today
- Trump commutes sentence of former Ill. Gov. Rod Blagojevich, pardons ex-NYPD commissioner Bernard Kerik and Michael Milken
- Plus others
Hot Out There
- Last month was the hottest January on record, scientists say, with temperatures measuring about 2 degrees Fahrenheit above the 20th century average.
- The new record, announced by NOAA on Thursday, came on the heels of the hottest decade on record. Scientists first started collecting temperature data 141 years ago, and the four warmest Januaries on record have all occurred since 2016.
- Contributing to this year's warming has been a strong weather phenomenon, called the "Arctic Oscillation,"
- While some scientists think this pattern may strengthen with growing carbon dioxide levels in the atmosphere, "there is a lot of noise in this pattern" making it difficult to identify a clear trend..
Trump Take A Lap
- President Donald Trump on Sunday welcomed NASCAR fans to the start of this year's Daytona 500 with a lap around the Florida race track
- Was he driving?
Fed Limericks
Philip Curtis
The Baltic index gives us thought,
clarification of world economies is sought.
But the Wuhan threat is near,
causing public trips of fear.
But invest we must - in God I trust,
& market's will continue to be bought.
JCD Score (F)
Chris Basten
As an Aussie I don't know the Fed
But I listen to DH in bed
If I continue to listen
My knowledge will glisten
My head fully packed and well fed.
JCD Score (A-)
---
See this week's stock picks HERE
---
Follow John C. Dvorak on Twitter
Follow Andrew Horowitz on Twitter
---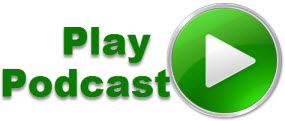 Podcast: Play in new window | Download (Duration: 1:03:15 — 58.2MB)
Subscribe: RSS