Markets stage a stunning comeback after a horrific week.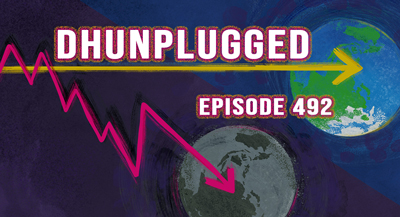 Updates on the Baltic Dry Index – shows that global trade is suffering since peaking in September 2019.
Tesla finally comes back down to earth – for a day – and an update on the impact of the fast spreading CoronaVirus.
YES – Limericks are Back!
PLUS we are now on Spotify !
---
Click HERE for Show Notes and Links
DHUnplugged is now streaming live - with listener chat. Click on link on the right sidebar.
---
Love the Show?
Then how about a Donation?
---
Follow John C. Dvorak on Twitter
Follow Andrew Horowitz on Twitter
Markets Snap Back
Pattern: Monday - Thursday Up and Friday Down?
Narrative Floating - Virus Contained (limited Impact on U.S.)
Employment Report - Solid Numbers
Academy Awards - Less politics this year - but still a few snide remarks
China's Economy experiencing a hard-stop
(Limericks are Back)
Market Update
Biggest Week for Market in Months
Buy-The-Dip Holds
IPO Market Still Wobbly
CoronaVirus - "Over There"
U.S. Economic Reports Still Solid
Europe Destined For Recession
What is Holding Up U.S. Stocks?
- Fed Pumping?
- Earnings Outlook?
- TINA (There Is No Alternative)?
- ETFs - Just Buy and Hold?
- Algos?
- All the Above?
Employment Report
- 225,000 Added to Payrolls (158k concesus)
- Wages up 0.3%
- 3.6% Unemployment Rate
- The U.S. economy created about a half-million fewer jobs in 2019 and 2018 than it first appeared, but it doesn't mean the labor market isn't strong.
- The government as expected pruned the level of overall U.S. employment by 514,000 as of March 2019, with almost all of the reduction coming in 2018.
CornoaVirus Findings
- Chinese researchers said the pangolin, a mammal illegally trafficked for its scales and meat, is a potential intermediate host for the coronavirus that has killed more than 600 people in China.
- "This latest discovery will be of great significance for the prevention and control of the origin (of the virus)," South China Agricultural University, which led the research, said in a statement on its website.
More Virus
- The director-general of the World Health Organization warned Sunday that countries outside of China should be prepared for the spread of the deadly new coronavirus to accelerate, saying that it's possible only the tip of the iceberg has been seen.
Baltic Dry Index
- Possible Insights into Global Trade?
- Peaked Sept 2019 - then crashed...
Tesla
- Comes Back Down to Earth - momentarily
- $968 Blow-off Top high - reverses under $700 for a day....
More Tesla
- Talk going around that Google should buy Tesla
- Fantasy?
Bed Bath and Beyond - Earnings
- Missed earnings
- Bad holiday season - poor traffic flow
- Stock down 25% AH
Uber Earnings
- Still working at severe loss
- "Path to Profitability" (the new catchphrase) outlined
- Stock Making it way back from low of $26 in November to $41 now
Bitcoin
- Breaks above $10,000 this week
- "I Told You So's" everywhere
- Will it hold - of just another fake-out?
CEO Selling - Tell Us Anything?
- Royal Caribbean Unit
- Azamara Club Cruises CEO Lawrence Pimentel sold 16,000 shares at $120 per share on Feb. 6, according to the filing. The stock closed at $118.26 on Feb.5.
- Shares of Royal Caribbean have fallen 17% since Jan. 17 amid concerns over the coronavirus outbreak in China grows.
Throwback - Equifax
- U.S. Charges 4 Chinese Military Members over Equifax Hack
- Does this mean that it was an official Chinese plot?
- Officials said the massive hack by the members of China's People's Liberation Army underscored Beijing's aggressive pattern of stealing private data to improve its intelligence operations and boost the performance of its domestic companies.
-  How does this play out with US/China relations?
Foxconn - Apple
- Foxconn (major supplier of iPhones) remains offline
- Key iPhone supplier Foxconn's plan to resume production on Monday has been called off by the Chinese authorities due to worries surrounding the coronavirus outbreak, the Nikkei Asian Review has learned.
- The action further worsens the supply chain disruption for global electronics companies, including Apple, Amazon, Google and Huawei. Foxconn is the world's biggest iPhone assembler, and it makes Huawei smartphones and Amazon Kindle tablets as well as echo speakers, while it also supplies HP, Dell and most the major electronics brands.
Kyle Bass (Famed HedgeFund critic of China) - Twitter
- Tweeted that the Virus should spread to China Leadership (then removed/deleted it)
- Why Wan't his Twitter account suspended - seems like a breach of terms
- Follow-up Zerohedge was permanently barred from Twitter (600k+ followers)
- Still not clear why people do the things they do on social media - especially Twitter (likened to drunk texting)
Slack/IBM
- IBM is now deploying Slack (WORK) for ALL employees
- Biggest deal in Slack history
- Some comments coming out that IBM could eventually buy Slack
Consumer Debt
- U.S. Household Debt Exceeds $14 Trillion for the First Time
- Americans increased their borrowing for the 22nd straight quarter.
---
420 Stocks ...

Stocks to watch: CGC, STZ, TLRY, CRON, MJ, NBEV
---
Love the Show?
Then how about a Donation?
---
*** NEW INTERACTIVE CHARTS ***
Winners will be getting great stuff like the new DHUnplugged Shirts (Designed by Jimbo) -
PLUS a one-of-a-kind DHUnplugged CTP Winner's certificate..

CLICK HERE FOR MORE CHARTS ON TRADING VIEW
---
UPDATE - NEW ETF - Global X Millennials Thematic ETF Challenge!
The top holdings of Global X Millennials Thematic ETF (MILN) include stocks many investors would expect, such as Facebook, LinkedIn and Amazon, which take advantage of the tech tendencies of millennials. But some names might be more surprising like real estate investment trusts AvalonBay Communities and Equity Residential, and Home Depot, which could benefit from millennials moving out of the home of their parents.
We are creating the DH Old Codger Index Portfolio to compete against this new ETF to see how "old school" stocks do in comparison. Companies in our index will include: (updated names as of 8/29/16)
We have the performance summary running (daily and since inception of 5/6/16) - DHOCI vs. Millennials ETF Battle
---
Politics - Big One
- Former CNBC anchor Michelle Caruso-Cabrera will challenge progressive leader Alexandria Ocasio-Cortez for her Bronx-Queens seat in Congress, she said on Tuesday.
TMobile/Sprint Deal Was Approved
- T-Mobile Stock up 8%
- Sprint 75%
- Now only 3 Providers
Retail/Malls (SPG - JCD ALERTED in January)
- Simon Property Group Inc. said Monday it has entered an agreement to acquire mall REIT Taubman Centers Inc. in an all-cash deal valued at about $3.6 billion.
- Simon will pay $52.50 per Taubman share, for a 51% premium over the stock's closing price on Friday. The deal is expected to immediately boost Simon's funds from operations and to be at least 3% accretive on an annualized basis after closing.
Markets Now Don't Like IPOs that Lose Money
- Casper Sleeps - (CSPR) knocked its offering price down by about 50%
- Came to market at $12 per share
- Popped first day and then slumped - now trading at $10.50
Fed Limericks
In the Central banks we do trust
To rescue us from a great big bust
They hand out the money
Like warm bee honey
Flowing to the pockets of the rich upper crust
JCD Score ( B )
---
See this week's stock picks HERE
---
Follow John C. Dvorak on Twitter
Follow Andrew Horowitz on Twitter
---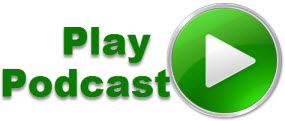 Podcast: Play in new window | Download (Duration: 1:02:14 — 57.2MB)
Subscribe: RSS