Investors are re-rating global growth in light of the CornaVirus outbreak – maybe.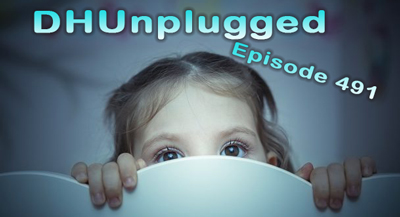 Tax hikes are being floated as plans to help middle income earners by the democratic candidates – how is that going to win over voters?
Markets around the world on edge – but is this
PLUS we are now on Spotify !
---
Click HERE for Show Notes and Links
DHUnplugged is now streaming live - with listener chat. Click on link on the right sidebar.
---
Love the Show?
Then how about a Donation?
---
Follow John C. Dvorak on Twitter
Follow Andrew Horowitz on Twitter
Investors move from All-Clear to All-Fear (Then back to all clear) - Which is it?
CornoaVirus Shuts down China - Global Growth re-rating
Tesla beats and guides higher - stock will not go down
Impeachment Trial looks to be near the end
Iowa Caucus Results - What a mess
Superbowl Update
Market Update
- China pumps massive liquidity into markets as re-opens after Lunar New Year Holiday (Down 8% on first day back)
- U.S. Equity markets - S&P 500 tapped 50 DMA - first time since October (Down 3.5% from high)
- Global Growth could be cut by 0.50% on CoronaVirus
- U.s. Economy could see GDP slashed by 0.50% from CoronaVirus and another 0.50% from Boeing 737Max debacle
- Fed pumps in another $25 billion last week
- Commodities hit hard
- Market snaps back again - what gives?
How Quickly Things Change
- Just a couple o week's back - Hedge fund managers were all bull'd up
- Then... Stocks are the only place to be - you will be silly not to  be fully invested
- Now... Technical indicators show more downside, we are turning cautious
US GDP
- GDP rose 2.1% in the latest read
- Slowest in a couple of years
- Still growing - but latest global issues may bring that down to 1% for 2020
More Economics
- Coming this week: ISM Non-Manufacturing, Productivity and Labor Costs, Employment Report (+175k/3.5%)
Commodity Update YTD (Monday)
- Crude - DOWN 16%
- Soybeans - DOWN 16%
- Natural Gas - DOWN 14%
- Copper - DOWN 10%
- Gold - UP 3.5%
- Silver - DOWN 1%
- Bitcoin - UP 29%
Apple iPhone Shipments Cut
- Top Apple analyst Ming-Chi Kuo said in a note Monday that his firm,TF international Securities is cutting iPhone shipment forecasts for the first quarter of 2020 (Apple's fiscal Q2) by 10% because of the coronavirus.
- Our latest survey indicates that the iPhone supply is being affected by the coronavirus and, therefore, we cut the iPhone shipment forecasts by 10% to 36-40 mn units in 1Q20," Kuo said in the note.
- Apple no longer discloses how many iPhones it ships each quarter, but Kuo estimates Apple shipped about 38 million during the first quarter of last year.
Economics - Manufacturing
- After 5 straight months below 50 (contraction), ISM Manufacturing jumped to 50.2 in January, highest reading since last July.
How about that Superbowl!
- Chiefs - Kansas or Missouri?
Superbowl - Update
- Adverts
- Game
- Half-Time
Impeachment Update
- No witnesses
- Looks like this is going to end with "Not Guilty" in short order
Election - Bloomberg's Plan
- Bloomberg has a plan to tax the "rich"
- $5 trillion tax haul
- The proposal includes a repeal of President Trump's 2017 tax cuts for high earners, along with a new 5 percent "surcharge" on incomes above $5 million per year.
- It would raise capital gains taxes for Americans earning more than $1 million a year and maintain a limit on federal deductions of state and local tax payments set under the 2017 law, which some Democrats have pushed to eliminate.
- It would partially repeal the income tax cuts for corporations, raising their rate to 28 percent from 21 percent.
Earnings:
- Tesla - beats on deliveries, earnings and looking good on revenue outlook - Stock all-time high and not coming down.
- Amazon - blow out - one day shipping a hit and cost less than anticipated
- Facebook - meh (slowing growth and users) - Stock down ~9% from highs.
- Google shares fell 3.5% as its's advertising business and the new data about YouTube and Google Cloud broadly disappointed.
- Disney earnings - beat slightly - better Disney+ subs
- Plantronics miss (stock off 30%)
- Snap disappointing (off 11% AH)
- Ford comes in weak (off 9%)
Tesla Chart - Short Squeeze Much?
- Even with some downgrades and Citron Short Call - this happens
- Tesla Inc's stock surged 20% on Monday, almost 20% on Tuesday in its largest one-day gain since 2013, fueled by a quarterly profit at Panasonic's battery business with the U.S. car maker and an investor report predicting its shares would rise more than ten-fold by 2024
What is with the Democrats?
- Iowa Caucus Debacle
- Even CNN hands win to Trump on this mess
- Some candidates are already considering challenging results
- The Nevada Democratic Party said on Tuesday that for its Feb. 22 presidential caucuses they will not be using the same app or vendor that led to delayed reporting of Iowa's Monday caucus results.
Politics
- President Trump gives SOTU - Happening Now
- Mayor Pete - Wins Iowa Caucus?
---
420 Stocks ...

Stocks to watch: CGC, STZ, TLRY, CRON, MJ, NBEV
---
Love the Show?
Then how about a Donation?
---
*** NEW INTERACTIVE CHARTS ***
Winners will be getting great stuff like the new DHUnplugged Shirts (Designed by Jimbo) -
PLUS a one-of-a-kind DHUnplugged CTP Winner's certificate..

CLICK HERE FOR MORE CHARTS ON TRADING VIEW
---
UPDATE - NEW ETF - Global X Millennials Thematic ETF Challenge!
The top holdings of Global X Millennials Thematic ETF (MILN) include stocks many investors would expect, such as Facebook, LinkedIn and Amazon, which take advantage of the tech tendencies of millennials. But some names might be more surprising like real estate investment trusts AvalonBay Communities and Equity Residential, and Home Depot, which could benefit from millennials moving out of the home of their parents.
We are creating the DH Old Codger Index Portfolio to compete against this new ETF to see how "old school" stocks do in comparison. Companies in our index will include: (updated names as of 8/29/16)
We have the performance summary running (daily and since inception of 5/6/16) - DHOCI vs. Millennials ETF Battle
---
China on Alert
- Macau, the world's biggest gambling hub, has asked casinos to temporarily close to halt the spread of coronavirus
-- Even these names moved higher today
- Will this be a pandemic or just nothing more than a bad flu season?

Oil continues to weaken on global growth concerns
- Oil & Gas Exploration and Production ETF closed at an all-time low Monday, down 76% from its 2014 high (XOP)
M&A News
- ODDDDDDDDD
- Intercontinental Exchange (Owner of NYSE) has made a takeover offer for eBay that could value the online marketplace at more than $30 billion, according to people familiar with the matter.
- EBay's shares rose nearly 9%
Bless This Nuke
- Russian priests should refrain from the practice of blessing nuclear weapons and other weapons of mass destruction that can inflict indiscriminate loss of life, according to new guidelines being discussed by the Russian Orthodox Church.
- During two decades in power, President Vladimir Putin has aligned himself with the Orthodox Church, which has also developed closer ties with the ministry of defense.
- Russian priests have long appeared in images sprinkling holy water on submarines, ballistic missiles, Soyuz space rockets and other pieces of hardware as part of rituals to bless them.
---
See this week's stock picks HERE
---
Follow John C. Dvorak on Twitter
Follow Andrew Horowitz on Twitter
---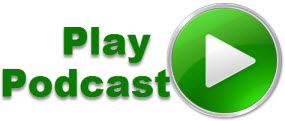 Podcast: Play in new window | Download (Duration: 1:01:31 — 56.6MB)
Subscribe: RSS