Nothing going to derail the U.S. equity rally – even selling pressure after a new deadly virus strikes China has limited impact.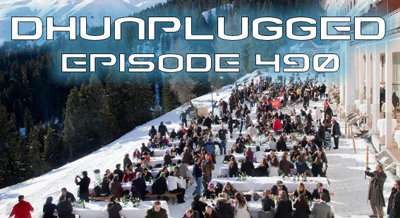 Upgrades are coming in fast and furious – earnings season will be a checkpoint for analysts.
Better news out of Europe – hopes for the bottoming process to take hold.
Davos confab – the billionaires meet.
PLUS we are now on Spotify !
---
Click HERE for Show Notes and Links
DHUnplugged is now streaming live - with listener chat. Click on link on the right sidebar.
---
Love the Show?
Then how about a Donation?
---
Follow John C. Dvorak on Twitter
Follow Andrew Horowitz on Twitter
Davos Confab underway (Billionaires and Millionaires telling us about wealth inequity)
Short Week - MLK Holiday (limited Eco - earnings continue to roll in)
CoronaVirus - China worried about contagion (Mask Companies, Pharmas?)
Upgrades Everywhere
The answer to last week's Brainteaser
Market Update
- Can't Keep It Down - Even with a Global Virus Scare
- Nowhere else to invest
- Fed pumps in another $25 billion last week
NO SHOW NEXT WEEK - I WILL BE FLYING BACK HOME FROM MEETINGS
Outbreak (Pandemic?)
- An outbreak of a new coronavirus has spread to more Chinese cities, including the capital Beijing and Shanghai, authorities said on Monday, and a fourth case has been reported beyond China's borders.
- China confirming 139+ new cases
- China's National Health Commission confirmed that the virus, which causes a type of pneumonia, can pass from person-to-person
- Timing is issue as we enter the Chinese New Year (Travel related companies, casinos taking a hit)
- Add to travel woes due to Hong Kong protests...
UPDATE: A Washington resident is infected with Wuhan coronavirus, according to NY Times
- FWIW - APT (Alpha Pro Tech, Ltd., together with its subsidiaries, engages in developing, manufacturing, and marketing a line of disposable protective apparel, building supply products, and infection control products in the United States and internationally. They also make lab coats, hoods, frocks, and other miscellaneous products. The Infection Control segment offers face masks and eye shields.)
- Lakeland Industries (LAKE) - Another name that moved on Ebola and SARS news.
Rating Cut - Hong Kong
- Moody's cut their rating on Hong Kong to Aa3 from Aa2
- The agency also changed its outlook for Hong Kong to stable from negative. The city has been plagued by months of protests that have periodically degenerated into violence, with seemingly no resolution in sight.
- Hang Seng Index down 2% on all of this....
More Hong Kong
- Rent prices are expected to drop 20-30% over the next couple of years
- 2019 saw investment in the city's office and retail property market slump by 52% (2nd largest decline in a single year)
- Protests in the city causing major problems for business, retail and travel
Davos Annual Meeting of Elites
- Thurston Howell III would be there is he could
- New research shows that the world's 2,153 billionaires have more wealth between them than a combined 4.6 billion people.
- Billionaires elites meeting to tell us about wealth inequity
- Solving global problems - big push on climate change
- Governments should do more to help all people
- Does this seem right?
Tesla
- The National Highway Traffic Safety Administration (NHTSA) said Friday it will review a petition asking the agency to formally investigate 500,000 Tesla Inc models over sudden unintended acceleration reports.
- The petition covers 2012 through 2019 model year Tesla Model S, 2016 through 2019 Tesla Model X, and 2018 through 2019 Tesla Model 3 vehicles the agency said.
- The petition cites "127 consumer complaints to NHTSA involving 123 unique vehicles. The reports include 110 crashes and 52 injuries," the agency added.
- Tesla rebutted and said that the claims of sudden acceleration were from a short sellers - no basis for the complaint.
Best Buy
- U.S. consumer electronics retailer Best Buy said on Friday that its board was conducting an independent review on allegations of misconduct against Chief Executive Officer Corie Barry after receiving an anonymous letter.
- What is wrong with these CEO's and management of companies? Invincible behavior?
Tech Companies - Too Big?
- Apple and Microsoft's combined market cap is now bigger that the total market cap of Germany
Pop Quiz:
What are the 2 most shorted stocks in the US Markets?
- Apple ($14.5 billion  sold short)
- Tesla  ($14.3 billion sold short)
-- But is this really a big deal for Apple with market cap of $1.39 TRILLION) - 14X larger than Tesla
Trade Deal Update
- "Little" clause in the document regarding dispute resolution
- Dispute process example:
---- If the United States alleges that China is not living up to the agreement, the complaint would be aired before an escalating series of officials, a process that would take about 75 days, the official told a news briefing. If the dispute cannot be resolved at the ministerial level, tariffs could be imposed by the accusing party and the only recourse for the offending party would be to quit the agreement entirely.
- That clause: "It the party complaining against considers the action of the Complaining Party was taken in bad faith, the remedy is to withdraw from this agreement by providing written notice of the withdrawal to the complaining party."
- Written notice: On Social Media? Tweet?
- Of course this is after the complaint process - but does show that either party can simply rip up the agreement at any time.
Earnings
- IBM beats by $0.02 and up's guidance (Stock up 5% A/H)
- Netflix - beats on EPS and Revenue - guides down on sub guidance (Stock flat A/H)
- Capital One - beats by $0.14 (slightly higher after hours)
Boeing 737-Max Update
- Some are calling for the removal of the "Max" from the name as it is now considered a damaged brand
- News today that the company has been working on a $10 billion loan to fund liabilities due to grounding and injuries/deaths
- the UN-grounding of the fleet is now pushed back a bit - now mid-2020...
- Stock down 3.5% on the news today
- Since 2013, Boeing has bought back more than $43 billion of its stock -
---- Maybe if they prioritized quality over share price things would be different.
---
420 Stocks ...

Stocks to watch: CGC, STZ, TLRY, CRON, MJ, NBEV
---
Love the Show?
Then how about a Donation?
---
*** NEW INTERACTIVE CHARTS ***
Winners will be getting great stuff like the new DHUnplugged Shirts (Designed by Jimbo) -
PLUS a one-of-a-kind DHUnplugged CTP Winner's certificate..

CLICK HERE FOR MORE CHARTS ON TRADING VIEW
---
UPDATE - NEW ETF - Global X Millennials Thematic ETF Challenge!
The top holdings of Global X Millennials Thematic ETF (MILN) include stocks many investors would expect, such as Facebook, LinkedIn and Amazon, which take advantage of the tech tendencies of millennials. But some names might be more surprising like real estate investment trusts AvalonBay Communities and Equity Residential, and Home Depot, which could benefit from millennials moving out of the home of their parents.
We are creating the DH Old Codger Index Portfolio to compete against this new ETF to see how "old school" stocks do in comparison. Companies in our index will include: (updated names as of 8/29/16)
We have the performance summary running (daily and since inception of 5/6/16) - DHOCI vs. Millennials ETF Battle
---
All In The Translation
- Facebook Inc said on Saturday it was working to find out how Chinese leader Xi Jinping's name appeared as "Mr Shithole" in posts on its platform when translated into English from Burmese, apologizing for any offense caused and saying the problem had been fixed.
- The error came to light on the second day of a visit by the president to the Southeast Asian country, where Xi and state counselor Aung San Suu Kyi signed dozens of agreements covering massive Beijing-backed infrastructure plans.
- A statement about the visit published on Suu Kyi's official Facebook page was littered with references to "Mr Shithole" when translated to English, while a headline in local news journal the Irrawaddy appeared as "Dinner honors president shithole".
Starbuck's War on Milk
- Adding whipped cream to millions of Starbucks Corp. drinks emits 50 times as much greenhouse gas as the company's private jet.
- Overall, dairy products are the biggest source of carbon dioxide emissions across the coffee giant's operations and supply chain.
- By 2030, the cafe chain is targeting 50% reductions in carbon emissions, water withdrawal and waste sent to landfills.
- The company is testing new drinks made with plant-based ingredients and seeking ways to make whipped cream without emitting nitrous oxide, a greenhouse gas. Starbucks also aims to lower the cost of dairy alternatives by helping suppliers boost output, he said.
Nice Story
- Howard Kirby, of Michigan, got the surprise of his life last month when he found over $43,000 in cash inside a couch he'd purchased at the Habitat for Humanity ReStore in Owosso.
- Kirby purchased the couch to outfit his man cave but said the ottoman felt odd and uncomfortable. His daughter eventually unzipped the cushion to examine it further and discovered stacks of hundred-dollar bills.
- Kirby tracked down the previous owner and gave back all of the money.
- Lots of questions on this.
Last Week's Brainteaser

What five letter word becomes shorter when you add two letters to it?
(ANSWER : SHORT)
Dvorak Difficulty Score (F)

---
See this week's stock picks HERE
---
Follow John C. Dvorak on Twitter
Follow Andrew Horowitz on Twitter
---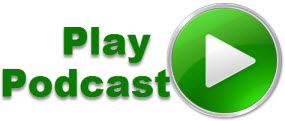 Podcast: Play in new window | Download (Duration: 1:01:31 — 56.6MB)
Subscribe: RSS