Here we are again – earnings seasons and banks are making lots of money.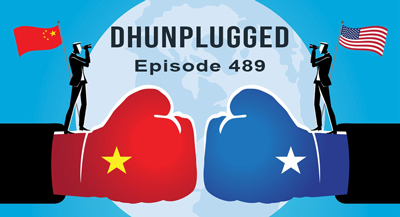 The Phase 1 trade deal is scheduled to be signed on Wednesday (1/15/20) – what does it mean for markets?
MJ stocks may again be in the spotlight…Tesla hits all-time highs and more…
PLUS we are now on Spotify !
---
Click HERE for Show Notes and Links
DHUnplugged is now streaming live - with listener chat. Click on link on the right sidebar.
---
Love the Show?
Then how about a Donation?
---
Follow John C. Dvorak on Twitter
Follow Andrew Horowitz on Twitter
Trade Deal Signing Party - with a heel on the throat
New Highs keep on coming
Earnings Season is ON!
New Brainteaser this week and answer to last week's
Market Update
- UP UP UP - A solid start to 2020
- All news is good news
- Wall of Worry crumbles
- MOMO stocks keep driving markets higher as megacap tech moves indices
Before we get on with this week's show - a special moment to remember Neil Peart ( As Geddy Lee says "Ear" with a P at the beginning and a T at the end). Greatest drummer of all time - the GOAT of Drumming and Lyrics from RUSH!
Special Public Service announcement - for those looking for a job - Taco Bell is hiring. New program for managers with salary of $100,000
- Taco Bell will test the higher salary in select restaurants in the U.S. Midwest and Northeast, and will also try a new role for employees who want leadership experience but don't want to be in the management position.
- Current salaries for general managers at company-owned Taco Bell stores are between $50,000 and $80,000, according to the company.
Campaign Update:
- Corey Booker dropped out
- Bloomberg, said the campaign had ended its relationship with a company that used prison labor for making phone calls.
- "We do not support this practice and we are making sure our vendors more properly vet their subcontractors moving forward," Bloomberg said in a statement.
- Bloomberg said the campaign learned of the ties to prison labor when a reporter called.
Earnings
- Major financials reporting this week - All beat on revenue this morning (except Wells Fargo)
- JPM came in well above expectations (+0.21 above) -- Best Year of any bank in history
- WFC came in shy ($0.17 under estimates)
- Citigroup above estimates by $0.07
- Delta Air beat by $0.31
Walkie-Talkie is Back!
- Samsung introduced the Galaxy XCover Pro, a smartphone with a push-to-talk button that initiates a chat using Microsoft's Teams app. - It's a joint effort by the two tech giants to get their mobile technology in the hands of more workers who spend their days and nights navigating hospital hallways, supermarket aisles and airplane cabins.
Apple News
- President Trump is calling out Apple to unlock iPhones of Florida terrorist
- Is this a good idea?
Climate Change in the spotlight
- Larry Fink (Blackrock CEO) : 'We believe evidence of the impact of climate risk on investment portfolios is building rapidly'
- He thinks that the entire index market will see a change as many indices are going to exclude companies with poor climate practices.
- ESG BABY!
Student Debt
- Liz Warren says she would bypass congress (through executive action) to cancel federal student debt ($1.5 Trillion)
- The moral hazard of this is staggering
- The cost of college will explode
- Is this brilliant or really dumb?
Government
- Phase 1 Trade deal to be signed tomorrow (US stabs at China again today - heel on throat with comments that tariffs will stay on until after the election)
- US removed China from currency manipulator list
- The house will send the impeachment to the Senate - vote on manage of impeachment trial
Boeing
- Boeing said it logged the lowest number of new orders since 2003 and delivered 380 jets last year, hundreds fewer than a year prior, as the global grounding of the 737 MAX left the aerospace giant trailing archrival Airbus.
- Stock still holding up like it was a hiccup
NY - MJ
- NY Governor Cuomo on Wednesday highlighted adult-use cannabis legalization as one of his 2020 priorities.
- His proposal includes forming an Office of Cannabis Management to regulate medical, adult-use and hemp programs; ensuring that social equity and social justice needs are met; working in concert with neighboring states; and creating a cannabis and hemp research center at the State University of New York.
- If Cuomo is successful, New York would become the 12th US state to legalize cannabis for recreational use, and it would follow on the heels of Illinois in being the second state to legalize via a legislative measure.
Spaceflight?
- Virgin Galactic Chart (SPCE)
---
420 Stocks ...

Stocks to watch: CGC, STZ, TLRY, CRON, MJ, NBEV
---
Love the Show?
Then how about a Donation?
---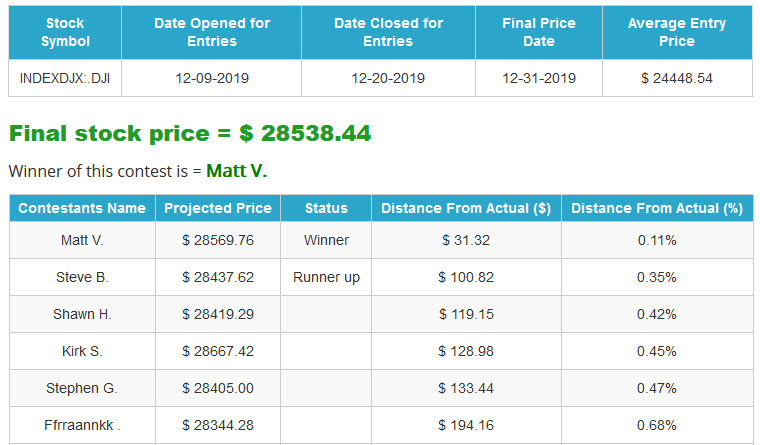 *** NEW INTERACTIVE CHARTS ***
Winners will be getting great stuff like the new DHUnplugged Shirts (Designed by Jimbo) -
PLUS a one-of-a-kind DHUnplugged CTP Winner's certificate..

CLICK HERE FOR MORE CHARTS ON TRADING VIEW
---
UPDATE - NEW ETF - Global X Millennials Thematic ETF Challenge!
The top holdings of Global X Millennials Thematic ETF (MILN) include stocks many investors would expect, such as Facebook, LinkedIn and Amazon, which take advantage of the tech tendencies of millennials. But some names might be more surprising like real estate investment trusts AvalonBay Communities and Equity Residential, and Home Depot, which could benefit from millennials moving out of the home of their parents.
We are creating the DH Old Codger Index Portfolio to compete against this new ETF to see how "old school" stocks do in comparison. Companies in our index will include: (updated names as of 8/29/16)
We have the performance summary running (daily and since inception of 5/6/16) - DHOCI vs. Millennials ETF Battle
---
Fake Meat Update
- Impossible Burger, said that it plans to launch meatless ground pork and sausage as the company turns its focus to international expansion in 2020.
- Impossible Sausage will debut later in January at 139 Burger King restaurants in Savannah, Georgia; Lansing, Michigan; Albuquerque, New Mexico; Montgomery, Alabama, and Springfield, Illinois, in the Impossible Croissan'wich.
-- Beyond Meat shares up 50% since that announcement last week that it is expanding its trials with McDonald's.
--- Panera Bread is taking 1/3 of its meat offering off the menu and potentially replacing with plant-based alternatives.
Canada Blames US for Downing of 737
- If the US was not stirring up the conflict - there would have been no rocket fired at the plane.
- Logical?
Another Public Service Announcement
- Yamaha Corporation, has warned people not to try and squeeze inside musical instrument cases after reports former Nissan Motor boss Carlos Ghosn fled Japan concealed inside in one.
Last Week's BrainTeaser

First, I threw away the outside and cooked the inside.
Then I ate the outside and threw away the inside.
What did I eat?
Dvorak Difficulty Score (B-   C-)
(ANSWER : Corn on The Cob)
NEW This week:
What five letter word becomes shorter when you add two letters to it?
Dvorak Difficulty Score (F)

---
See this week's stock picks HERE
---
Follow John C. Dvorak on Twitter
Follow Andrew Horowitz on Twitter
---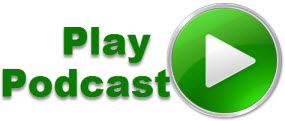 Podcast: Play in new window | Download (Duration: 57:33 — 52.9MB)
Subscribe: RSS