Part 2: Not a "Best of" – this is so much better.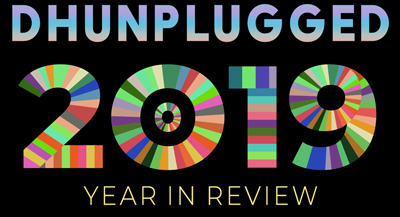 A chronological compilation, separated by subject from DHUnplugged Podcasts aired in 2019.
In Part 2 we discuss: IPO, Tech, Tariff, Brexit.
---
Click HERE for Show Notes and Links
DHUnplugged is now streaming live - with listener chat. Click on link on the right sidebar.
IPOs -  We start this best of 2019 show with the topic of IPOs. It was a weird year with some off the wall IPOs – many that did not make any money – in fact were bleeding funds at epic proportions. Lyft, Uber, and of course WeWork to name a few.
Tech Talk - How could we not talk about Tech? The market leader for 2019 with amazing gains in companies like Microsoft, Apple, Facebook etc. There were so many enhancements and blunders as well. Let's replay some of the highlights from over the year.
Tariffs – Tariffs on Tariffs off. Bigger tariffs – delay in tariffs. All year long we dealt with China, Europe, and other tariffs. Retaliatory tariffs, trade deals, partial skinny Phased deals. Tariff overload – We were jacked up on this whole ordeal - listen in…
Brexit - Just like tariffs it was on again and off again all year long. Elections and infighting – with no end in sight – although things changed when Boris Johnson got the electoral nod. Some of the key takeaways from our banter about this really annoying topic.
---
Love the Show?
Then how about a Donation?
---
Follow John C. Dvorak on Twitter
Follow Andrew Horowitz on Twitter
Looking back at 2019 we covered a good amount of ground. Some laughs and deep insights on the markets.
Listener Ryan Rediske put together a series of compilations by subject chronologically. He spent an enormous amount of time pulling clips from shows from 2019 and then stitched them together for this episode.
---
420 Stocks ....

Stocks to watch: CGC, STZ, TLRY, CRON, MJ, NBEV
---
Love the Show?
Then how about a Donation?
---

*** NEW INTERACTIVE CHARTS ***
Winners will be getting great stuff like the new DHUnplugged Shirts (Designed by Jimbo) -
PLUS a one-of-a-kind DHUnplugged CTP Winner's certificate..

CLICK HERE FOR MORE CHARTS ON TRADING VIEW
---
UPDATE - NEW ETF - Global X Millennials Thematic ETF Challenge!
The top holdings of Global X Millennials Thematic ETF (MILN) include stocks many investors would expect, such as Facebook, LinkedIn and Amazon, which take advantage of the tech tendencies of millennials. But some names might be more surprising like real estate investment trusts AvalonBay Communities and Equity Residential, and Home Depot, which could benefit from millennials moving out of the home of their parents.
We are creating the DH Old Codger Index Portfolio to compete against this new ETF to see how "old school" stocks do in comparison. Companies in our index will include: (updated names as of 8/29/16)
We have the performance summary running (daily and since inception of 5/6/16) - DHOCI vs. Millennials ETF Battle
---
---
See this week's stock picks HERE
---
Follow John C. Dvorak on Twitter
Follow Andrew Horowitz on Twitter
---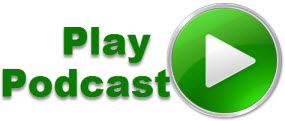 Podcast: Play in new window | Download (Duration: 1:51:46 — 102.6MB)
Subscribe: RSS