Awaiting the decision on tariffs hikes ahead of the weekend deadline.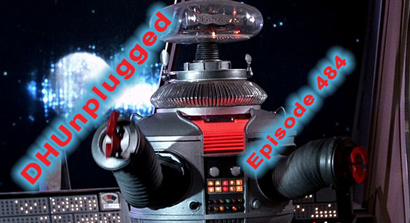 Massive outflows from equity funds, but markets continue to rally.
The Peloton Wife is a thing….
PLUS we are now on Spotify !
---
Click HERE for Show Notes and Links
DHUnplugged is now streaming live - with listener chat. Click on link on the right sidebar.
---
Love the Show?
Then how about a Donation?
---
Follow John C. Dvorak on Twitter
Follow Andrew Horowitz on Twitter
Last week - A glitch with AT&T prevented us from having a connection that was even reasonably clear in order to produce the show....
December starts soft - and gets worse...then better
Trade talks - one stop forward, one backward
Hong Kong protests not abating
Fed now willing to "allow" inflation above 2% target
- NEW DHUnplugged SERVER IS PROVISIONED AND UP AND RUNNING (Thank you for your help)
Market Update
- December 15 tariffs hike awaits (wait for it)
- Tech Stocks valuations are at question
- VIX Spikes near 15 again - then retreats
- Black Friday - Sales at Brick & Mortar down 3%, Online Sales up 19%
- Manufacturing in U.S. drops again...
- Employment report - Blowout/Blockbuster
- No Deal until after election?
- House Impeachment hearings end
- News that Dec 15th tariffs will be delayed (Opposite of what President Trump said last week)
Tariff Headlines Pushing Markets
- Pre-market Tuesday: South China Morning Post - Tariffs will be delayed
- Soon after- US Admin : Maybe, maybe not
- 11 am: Larry Kudlow that he cannot confirm that December 15 tariffs will be delayed and the implementation of tariffs are still on the table
Important - (From Last Week) What is moving the markets?
- According to the Fed, recent asset purchases are not QE!
- Since September Fed added $291 billion to its balance sheet (make that $300 billion+)
-- Fed Rate decision Wednesday - thoughts?
Cyber Monday breaks record
- Cyber Monday online sales hit $9.2 billion, or 18.7% year-over-year growth, according to Adobe.
- How does Adobe track all of this anyway?
Some good news out of China
- Factory activity in China unexpectedly returned to growth in November for the first time in seven months, as domestic demand picked up on Beijing's accelerated stimulus measures to steady growth.
- The Purchasing Managers' Index (PMI) bounced back to 50.2 in November, its highest since March, China's National Bureau of Statistics (NBS) said on Saturday.
- The result compared with 49.3 in October.
Employment Report
- Nonfarm Payroll Revisions- October revised to 156K from 128K; September revised to 193K from 180K
- November Unemployment Rate 3.5%
- November Nonfarm Payrolls 266K vs 182K
- November Average Hourly Earnings M/M +0.2% vs +0.3% consensus, prior +0.36% from +0.2%
Very Confusing and Counter-intuitive
- U.S. equity stock funds saw $390 million in outflows in the week ended on Wednesday, the fourth straight week of outflows for such funds, according to data released by Lipper on Friday.
- U.S. taxable bond funds attracted $5.9 billion, the 16th straight week of inflows, while U.S.-based money market funds drew $28.9 billion in the latest week, Lipper data showed.
- Investors have pulled $135.5 billion from U.S. stock-focused mutual funds and exchange-traded funds so far this year, the biggest withdrawals on record, according to data provider Refinitiv Lipper, which tracked the data going back to 1992.
- As The Lost in Space Robot would say - THIS DOES NOT COMPUTE
New Phrase:
- The Peloton Husband
- The Peleton Wife
- Great new commercial from Ryan Reynolds using Peloton Wife to promote his Gin
Toilets in The Crosshairs
- The president on Friday said he ordered a federal review of water efficiency standards in bathroom fixtures and complained that "people are flushing toilets 10 times, 15 times as opposed to once" in homes with low-flow appliances.
- He said other bathroom fixtures have slowed water to a trickle.
- "You can't wash your hands practically, there's so little water comes out of the faucet, and the end result is you leave the faucet on and it takes you much longer to wash your hands, you end up using the same amount of water," Trump said at an event with small-business owners at the White House.
- The EPA says an average family can save $380 in water costs per year and save more than 17 gallons per day by using appliances currently certified to WaterSense standards.
PLUS!
- Trump has similarly complained about light bulb energy efficiency requirements imposed under President Barack Obama, and the administration announced earlier this fall it would roll back the rules.
- The president mentioned that effort during Friday's event, complaining that new energy-efficient bulbs made him appear orange.
Rape-Sharing
- Ride-hailing firm Uber Technologies Inc on Thursday said it had received more than 3,000 reports of sexual assault, including rape, related to its trips in the United States in 2018, at a time when it operated roughly 1.3 billion rides.
- Uber said the 2018 figures represented a 16% drop in the rate of incidents from the previous year in the five most serious categories of sexual assault reported.
- AND - Uber may offer courier services for retail business... DO we trust this for critical documents?
Still Going
- Illinois' growing unfunded pension liability, will increase by $3.8 billion to $137.3 billion at the end of fiscal 2019.
- Illinois has the lowest credit ratings among U.S. states at a notch or two above the junk level due to its huge unfunded pension liability and chronic structural budget deficit.
Finally?
- House Democrats said they have reached an agreement with the Trump administration on a U.S. trade deal with Mexico and Canada.
- Seems that the Senate will not be dealing with this until 2020 sessions....
---
420 Stocks ...

Stocks to watch: CGC, STZ, TLRY, CRON, MJ, NBEV
---
Love the Show?
Then how about a Donation?
---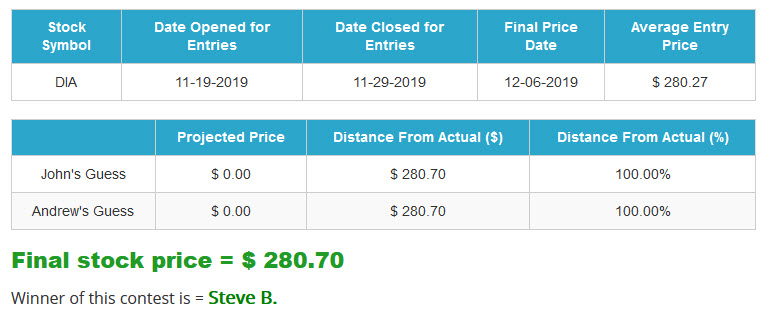 *** NEW INTERACTIVE CHARTS ***
Winners will be getting great stuff like the new DHUnplugged Shirts (Designed by Jimbo) -
PLUS a one-of-a-kind DHUnplugged CTP Winner's certificate..

CLICK HERE FOR MORE CHARTS ON TRADING VIEW
---
UPDATE - NEW ETF - Global X Millennials Thematic ETF Challenge!
The top holdings of Global X Millennials Thematic ETF (MILN) include stocks many investors would expect, such as Facebook, LinkedIn and Amazon, which take advantage of the tech tendencies of millennials. But some names might be more surprising like real estate investment trusts AvalonBay Communities and Equity Residential, and Home Depot, which could benefit from millennials moving out of the home of their parents.
We are creating the DH Old Codger Index Portfolio to compete against this new ETF to see how "old school" stocks do in comparison. Companies in our index will include: (updated names as of 8/29/16)
We have the performance summary running (daily and since inception of 5/6/16) - DHOCI vs. Millennials ETF Battle
---
CrackSanta Sweater
- Walmart Canada is saying sorry for making available a Christmas sweater with an apparent drug reference.
- The sweater featured an image of Santa Claus behind a table with three white lines that look similar to cocaine lines. Below the image is the phrase "Let it snow."
Saying goodbye to Paul Volker
- Died at age 92
AMAZON
- Amazon.com said President Trump exerted "improper pressure" on the Pentagon to keep a lucrative cloud-computing deal from going to his perceived enemy, company founder Jeffrey Bezos.
- Amazon also decided to move some operations to NY (without any public monies) - 335,000 Sq feet of office with approx room for 1,500 employees
Last Week's BrainTeaser (Harder)
Susan has invited her family to Thanksgiving Dinner. As her plates are not the best, Susan wants to buy new plates, one for each person at her Thanksgiving Dinner.
There'll be a grandfather, a grandmother, two fathers, two mothers, four children, three grandchildren, one brother, two sisters, two sons, two daughters, one father-in-law, one mother-in-law and a daughter-in-law.
At least how many plates does Susan need to buy?
Dvorak Difficulty Score (A-)
(ANSWER : 7)
NEW This week:
You leave home and go to your right. You reach a corner and turn left. You reach another corner and turn left again. You reach another corner and turn left again and go home. When you get there, there is a person with a mask there waiting for you. What's happening?
Dvorak Difficulty Score ( )

What would John C. Dvorak have written for PC Magazine?
---
See this week's stock picks HERE
---
Follow John C. Dvorak on Twitter
Follow Andrew Horowitz on Twitter
---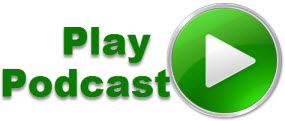 Podcast: Play in new window | Download (Duration: 1:03:43 — 58.6MB)
Subscribe: RSS