Merger Monday Mania. Trade Deal Euphoria. To FOMO and beyond!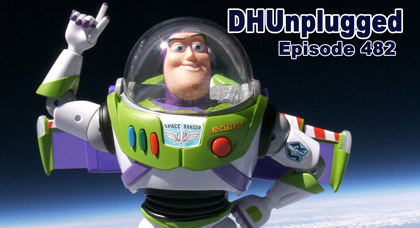 London cuts Uber, Fake Meat Update and an update on the CTP.
Yes, and a new brainteaser – just in time for Thanksgiving.
PLUS we are now on Spotify !
---
Click HERE for Show Notes and Links
DHUnplugged is now streaming live - with listener chat. Click on link on the right sidebar.
---
Love the Show?
Then how about a Donation?
---
Follow John C. Dvorak on Twitter
Follow Andrew Horowitz on Twitter
Uber - Out of London
M&A Monday
Weekend Upbeat Tone on Trade Deal
Holiday Shortened Trade Week
Bullish Tone on Script of End of Year
To FOMO and Beyond!
Market Update
- China puts IP Theft protection on the table
- Bloomberg Bump?
- New Highs ahead of the close of November (End of Month Friday)
- Hindenburg and Titanic - nothing can stop this market?
- VIX sub-12 on Monday
 Merger Monday
- LVMH buying Tiffany (confirmed)
- Schwab merging with TD Ameritrade $46billion (Confirmed)
- Novartis buying Medco (confirmed)
- Kirkland Lake Gold buying Detour Gold (confirmed)
- EBay announced on Monday that it reached an agreement to sell StubHub to viagogo for $4.05 billion in cash.
Trade Deal Monday
- China took steps to tighten its IP protection which is key.
- However, the U.S. would like to see these steps put into law which has been a higher bar to pass.
- The Global Times is out saying the two sides are close but they continue to tie tariff roll backs to these comments.
ECO
- September S&P CoreLogic Case-Shiller Home Price Index +2.1% vs. +2.0% Consensus
- October New Home Sales 733K vs. 710K Consensus
- November Consumer Confidence 125.5 vs. 126.9 Consensus
GoldPerson Sachs
-Goldman Sachs Group Inc said on Friday it has launched an internal campaign to promote awareness about pronouns and how employees self-identify.
- In a blog post  Goldman listed "tips for being an inclusive ally", and advised that employees should not assume a colleague's pronoun or pronouns based on gender.
Apple Store
- Apple has removed customer reviews from its online store, as first reported by AppleInsider, and its been confirmed to be the case.
- AppleInsider got a tip from a reader that the reviews had been removed from the US, UK, and Australian Apple Stores (which we have also confirmed)
- Apple's choice means that customers can't provide useful feedback on the products available on Apple's store — especially if a product might be bad.
Wells Fargo - Again
- Wells Fargo & Company expects to refund some customers for monthly account service fees due to "confusion" over how to qualify to have the fees waived, the company said in a recent Securities and Exchange Commission filing.
- The bank hasn't disclosed how many customers might be affected by the issue or how much money is on the line, but the company mentioned the potential refunds as one way it was looking to rebuild customer trust after a series of embarrassing and costly scandals.
Impossible
- Burger King was sued on Monday by a vegan customer who accused the fast-food chain of contaminating its meatless "Impossible" Whoppers by cooking them on the same grills as its traditional meat burgers.
- In a proposed class action, Phillip Williams said he bought an Impossible Whopper, a plant-based alternative to Burger King's regular Whopper, at an Atlanta drive-through, and would not have paid a premium price had he known the cooking would leave it "coated in meat by-products."
Gore - Climate $$$
- Combating climate change may be "a life or death struggle" for aging millennials in particular, but such peril is not without an upside, according to former U.S. vice president and Nobel Prize-winning environmentalist Al Gore.
- The millennials targeted at a recent conference for Deutsche Bank Wealth Management, now well into their careers and building robust stock portfolios, should see the climate-change fix as "the single biggest investment opportunity in history," Gore told the event in San Francisco.
Lettuce Alert
- Based on new information, CDC is advising that consumers not eat and retailers not sell any romaine lettuce harvested from the Salinas, California growing region.
- No Caesar Salad for Thanksgiving
Tesla
- Introduces new Cyber Truck
- Publicity stunt (window break)
- Prototype?
- 200k reservations being touted by Elon ($100 fully refundable)
- Stock sank day after introduction - popped back a bit after announcement of reservations.
- JCD Comments on design?
Uber
- License to operate on London rescinded
- The company lost its license to operate in England's capital city on Monday after the transport regulator discovered more than 14,000 journeys had been taken with uninsured drivers
- he Transport for London regulator issued a statement on Monday concluding it would not grant Uber London Limited a new "private hire operator's license" in response to its application, after a "pattern of failures placed passenger safety and security at risk."
- Uber has 21 days to appeal and can operate pending any appeal and throughout any appeal process.
Diversity = Stock Drop?
- Analysis of 14 years of market returns across 1,889 stocks find that when they appoint female directors, they experiences 2 years of stock declines.
- The market value of a given company fell 2.3% by adding one additional woman.
Hong Kong
- Democratic candidates secured almost 90% of 452 district council seats in Sunday's poll
- The elections saw record turnout after six months of protests and brought upset wins for democrats against heavyweight pro-Beijing opponents, greeted in some voting centers by chants of "Liberate Hong Kong" and "Revolution Now".
- Will this stop the violence?
Social Media
This is a problem: From Bloomberg news:
---
420 Stocks ...

Stocks to watch: CGC, STZ, TLRY, CRON, MJ, NBEV
---
Love the Show?
Then how about a Donation?
---

*** NEW INTERACTIVE CHARTS ***
Winners will be getting great stuff like the new DHUnplugged Shirts (Designed by Jimbo) -
PLUS a one-of-a-kind DHUnplugged CTP Winner's certificate..

CLICK HERE FOR MORE CHARTS ON TRADING VIEW
---
UPDATE - NEW ETF - Global X Millennials Thematic ETF Challenge!
The top holdings of Global X Millennials Thematic ETF (MILN) include stocks many investors would expect, such as Facebook, LinkedIn and Amazon, which take advantage of the tech tendencies of millennials. But some names might be more surprising like real estate investment trusts AvalonBay Communities and Equity Residential, and Home Depot, which could benefit from millennials moving out of the home of their parents.
We are creating the DH Old Codger Index Portfolio to compete against this new ETF to see how "old school" stocks do in comparison. Companies in our index will include: (updated names as of 8/29/16)
We have the performance summary running (daily and since inception of 5/6/16) - DHOCI vs. Millennials ETF Battle
---
Fraudbook Update
- Facebook and Twitter announce that personal data of hundreds of users may have been improperly accessed after they used their accounts to log in to certain apps.
- This includes the email addresses, usernames and most recent tweets of people who used their Twitter accounts to access apps including Giant Square and Photofy.
- Twitter says it has informed Google and Apple about the vulnerability so that they can take further action.
- Sacha Baron Cohen hitting Zuckerberg hard
--- Said if Facebook had existed in the 1930s it would have allowed Hitler a platform for his anti-Semitic beliefs.
Trade Deal Update - HooHaa
- Chinese buyers scooped up at least 20 cargoes of Brazilian soybeans last week due to uncertainty over a trade deal with the United States that sent them rushing to lock in supplies, traders said on Monday.
- Chinese buyers have bought significantly fewer soybeans from their second largest supplier, the United States, this year, due to high tariffs on imports, which are expected to be lifted if the two sides agree to the first phase of a trade deal.
Last Week's BrainTeaser (Harder)
What ten letter word starts with g-a-s?
Dvorak Difficulty Score (B+)
(ANSWER - AUTOMOBILE)
NEW This week:
Susan has invited her family to Thanksgiving Dinner. As her plates are not the best, Susan wants to buy new plates, one for each person at her Thanksgiving Dinner.
There'll be a grandfather, a grandmother, two fathers, two mothers, four children, three grandchildren, one brother, two sisters, two sons, two daughters, one father-in-law, one mother-in-law and a daughter-in-law.
At least how many plates does Susan need to buy?
Dvorak Difficulty Score - A-

What would John C. Dvorak have written for PC Magazine?
---
See this week's stock picks HERE
---
Follow John C. Dvorak on Twitter
Follow Andrew Horowitz on Twitter
---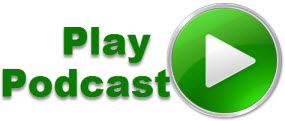 Podcast: Play in new window | Download (Duration: 1:03:45 — 58.6MB)
Subscribe: RSS