Can't keep it down – even headlines showing pessimism of a trade deal don't shake these markets.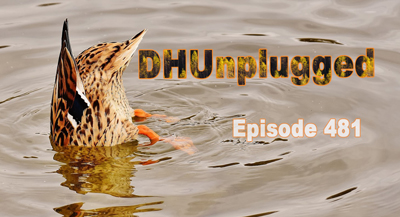 Warning Notices: Hindenburg Omen and Ohama Titanic Syndrome…
Ford's entry into the EV market and more…
PLUS we are now on Spotify !
---
Click HERE for Show Notes and Links
DHUnplugged is now streaming live - with listener chat. Click on link on the right sidebar.
---
Love the Show?
Then how about a Donation?
---
Follow John C. Dvorak on Twitter
Follow Andrew Horowitz on Twitter
China Not Happy With "Trade Deal" Terms
Retail Earnings in Focus
Pavlovian Bell Rings at 9:30am
Can't Keep Market Down
Trade Deal Sputters
Another Facebook "BUG" ?
Market Update
- Nothing Bothering Markets
- 28,000 now "psych" support for DJIA / 3,100 for SP500
- Overnight Leakage for Futures - Dinner Bell Rings at 9:30am and Buyers Hit Hard
- Market Leaders Keeping Index Values Up - Breadth Thinning
- Number of 52-Week high lows declining
- Total Volume = Average
- Markets are Selectively BUOYANT - BUT...
- Retail earnings coming in - so far not good. Buyers keep buying the Mega-Caps
What Is Moving The Market YTD?
- 30% of total returns for S&P500 from 10 stocks

Positive News Good - Negative News Good
- Monday there was another headline that China is feeling pessimistic over a trade deal
- Concerned about tariffs and enforcement mechanisms
- News out - markets come in - then buyers step in as if all is going to magically get better
- Thesis is that there are a few backstops - 1) Fed 2) Consumers 3) Trade Deal getting Done
- Consumers may not be spending as hoped - Home Depot, Kohl's, Urban Outfitters earnings and outlook weak.
China Eco
- Growth in China's industrial economy fell sharply in October, as a broad-based slowdown in manufacturing was again clear in new figures released on Thursday.
- Industrial production, a measure of growth in sectors such as manufacturing, mining and utilities, expanded by 4.6 per cent cent last month, down from 5.8 per cent in September. This was below analysts' expectations of 5.4 per cent growth.
U.S. Eco
- Once again, the CITI Eco Surprise Index has fallen below zero
- Economists got too bullish again after they were way off on their predictions
- What does this mean? Economists are usually wrong, Markets are too optimistic
Debt
- US households are now sitting on a record $14 trillion in mortgages, credit cards, student loans and other forms of debt.
- Household debt ticked up 0.7% during the third quarter, the New York Federal Reserve said last week, continuing a five-year climb encouraged by low unemployment, strong consumer confidence and cheap borrowing costs.
- Consumer debt is now about $1.3 trillion higher than the previous peak set in 2008, although these figures are not adjusted for inflation nor the larger size of today's economy.
- Household debt has climbed about 25% from the post-recession low of $12.7 trillion.
Signals
- A pair of ominous patterns are forming in the Nasdaq benchmarks, which could signal that a stock-market climb, fueled by a hoped-for tariff detente between the U.S. and China, may be starting to unwind—or at least stall out.
- Analysts at popular blog SentimentTrader note that for the first time in months on Wednesday, the Nasdaq Composite Index  simultaneously triggered a so-called Hindenburg Omen and an Ohama Titanic Syndrome.
- What does it mean ? Scary names....
Tesla Call
- Credit Suisse on Thursday noted that Tesla has nearly an 80% share of the U.S. market for electric vehicles but the firm expects that the automaker's "unique position" with its Model 3 will face a serious challenge from Ford next year.
- "For all the competition entering the market we are still awaiting the EV that will be a true competitive threat to Model 3 – especially in the US," Credit Suisse analyst Dan Levy wrote in a note to investors. "Tesla has a window of opportunity now with a clear competitive lead."
- While a statement like this may be common among Wall Street's bullish Tesla analysts, Credit Suisse remains one of the company's skeptics. Credit Suisse has had an underweight rating on Tesla shares since the firm began covering the stock in June, with a $200 price target. That's more than 40% below the stock's close on Wednesday at $346.11 a share.
FORD Electric SUV
- Ford is unveiling its first all-electric SUV, marking the start of an avalanche of battery-powered vehicles coming from mainstream and luxury automakers during the next two years that industry analysts say will boost electric vehicle sales.
- The "Mustang Mach E," which will go 230 miles to more 300 miles per charge depending on how it's equipped, was unveiled Sunday night ahead of the Los Angeles Auto Show press days.
Taking a Look at "RideSharing"
- Uber/Lyft

Razr
- Motorola has today announced a modern successor to one of the most iconic phones ever released: the Razr V3. The popular flip-phone was first released in 2004 and had been a huge success for the company as it went on to sell over a 100M units.
- The new Razr takes the core aspects of this design and ports it over to the latest 2019 technologies. At the heart of the new smartphone lies Motorola's take on foldable displays, giving the new Razr a proper modern "full body screen" experience.
WeWork Update
- More layoffs
- T-Mobile Chief Executive Officer John Legere isn't taking the WeWork CEO job, according to people familiar with the matter.
- Legere, who became CEO of T-Mobile in 2012, has no plans to leave the company, said the people
Impeachment Inquiry Update
- President Trump said Monday he would consider testifying in the House impeachment probe despite calling it a witch hunt, saying he was intrigued by the possibility of providing his own version of events.
Saudi Aramco
- Prices total take from IPO well below desired amount of $2 trillion
- Won't market on London or U.S. exchanges
- Only selling 1.5% of the market value
ROKU
- Stock rallies as the 10 million Disney+ subscribers (1st day report) may be beneficial to the platform
- $119 after earnings report to $165 (in just 7 days)
- Coming in today as company announced secondary offering - "from time to time"
The Vape
- Apple is removing all vaping apps from the App Store following the CDC report that says that 42 people in the US have died from lung disease associated with e-cigarette use.
- The Centers for Disease Control and Prevention (CDC) said that there were a further 2,172 cases of severe respiratory illnesses among those who vaped either nicotine or cannabis products
Update on MJ Stocks
---
420 Stocks ...

Stocks to watch: CGC, STZ, TLRY, CRON, MJ, NBEV
---
Love the Show?
Then how about a Donation?
---

*** NEW INTERACTIVE CHARTS ***
Winners will be getting great stuff like the new DHUnplugged Shirts (Designed by Jimbo) -
PLUS a one-of-a-kind DHUnplugged CTP Winner's certificate..

CLICK HERE FOR MORE CHARTS ON TRADING VIEW
---
UPDATE - NEW ETF - Global X Millennials Thematic ETF Challenge!
The top holdings of Global X Millennials Thematic ETF (MILN) include stocks many investors would expect, such as Facebook, LinkedIn and Amazon, which take advantage of the tech tendencies of millennials. But some names might be more surprising like real estate investment trusts AvalonBay Communities and Equity Residential, and Home Depot, which could benefit from millennials moving out of the home of their parents.
We are creating the DH Old Codger Index Portfolio to compete against this new ETF to see how "old school" stocks do in comparison. Companies in our index will include: (updated names as of 8/29/16)
We have the performance summary running (daily and since inception of 5/6/16) - DHOCI vs. Millennials ETF Battle
---
Facebook - Seriously?
- A system bug has been allowing Facebook to access iPhone cameras as users scroll through their feed, the company confirmed on Tuesday.
- Twitter user Joshua Maddux tweeted a screen recording this weekend that showed his iPhone camera would open as he scrolled through his social media feed. Other users had also noticed the glitch earlier in the month, one calling it "a little worrying".
- Facebook confirmed the bug in the latest version of the iOS app on Tuesday.
- A spokesman said the issue would cause the Facebook app to "navigate to the camera screen adjacent to News Feed when users tapped on photos".
AMAZON and NIKE Deal
- Nike will stop selling merchandise directly to Amazon, as part of its push to sell more directly to consumers, the company confirmed to CNBC.
- The abrupt halt will end a pilot test that Nike and Amazon launched together in 2017.
- At the time, Nike agreed to sell a limited product assortment to Amazon, in exchange for stricter policing of counterfeits and restrictions on unsanctioned sales of its products. That included Nike's athletic footwear, apparel and accessories.
Facebook and Insta
- Facebook Inc. pulled tens of millions of user posts that violated its terms of service in the past six months, according to its biannual transparency report last week.
- This has become a customary company announcement, just like a quarterly earnings report.
- What is new is the addition of data from Instagram for the first time that underscores the depth of content violations on the photo-sharing app.
- Millions of posts on child pornography, the sale of drugs and firearms, terrorism and suicide and self-injury were removed from Instagram in the third quarter, Facebook revealed.
9-Year Old!
- A child prodigy from Belgium is on course to gain a bachelor's degree at the age of 9.
- Laurent Simons is studying electrical engineering at the Eindhoven University of Technology (TUE) -- a tough course even for students of an average graduate age.
- Described by staff as "simply extraordinary," Laurent is on course to finish his degree in December.
- He then plans to embark on a PhD program in electrical engineering while also studying for a medicine degree, his father told CNN.
Last Week's BrainTeaser (Harder)
What happened in 1961 that will not happen again for almost 4000 years?
Dvorak Difficulty Score B-
(ANSWER - The year's date reads the same when turned upside down. That will not happen again until 6009)
NEW This week:
What ten letter word starts with g-a-s?
Dvorak Difficulty Score?

What would John C. Dvorak have written for PC Magazine?
---
See this week's stock picks HERE
---
Follow John C. Dvorak on Twitter
Follow Andrew Horowitz on Twitter
---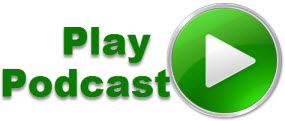 Podcast: Play in new window | Download (Duration: 1:03:03 — 58.0MB)
Subscribe: RSS