Hong Kong protests escalate with a deadly shooting. Asian markets sell off on the news.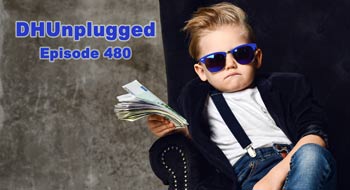 Easy money policy continues to fuel stock rally – although interest rates are climbing again.
WeWork is looking for a new CEO – who is crazy enough to take on that role?
PLUS we are now on Spotify !
---
Click HERE for Show Notes and Links
DHUnplugged is now streaming live - with listener chat. Click on link on the right sidebar.
---
Love the Show?
Then how about a Donation?
---
Follow John C. Dvorak on Twitter
Follow Andrew Horowitz on Twitter
Yup - New Highs Last Week
Markets Can't Stay Down - Even When They Are Down
Tariffs May Be Lifted Before Deal - NO They Won't
Announcing the Winner of the MSFT CTP
The answer to Last Week's Brainteaser (and a new one)
WeWork is Going Pink?
Weekend Update
Market Update
- Markets Continue to get lift from trade headlines - MAGIC 3,100 hit for S&P 500
- New highs as Stimulus keeps pouring in
- China, Japan and Europe eco reports continue to slide
- Consumer Confidence in US remains elevated
- The Impeachment Show starts this week (Haven't been this excited since the OJ Trials)
- It all about easy money.....Central Banks, Fiscal Stimulus

S&P Resistance
- S&P 500 hit 3,100 today - the first time ever and then faded into the close
- Magnet trade was 3,100 and then potential buyers exhaustion set in.
Trade War Update
- Last Thursday China reported that a phase out on tariffs has been agreed. No new tariffs and some rollback of tariffs will be a part of the Skinny, Partial, Phase 1 Deal
- This was confirmed on Thursday by the US
- Friday, President Trump said he has no plans to pull or rollback tariffs.
Conflicting Data?
- The IHS Markit global business outlook—which surveys 12,000 companies three times a year—fell to the worst level since 2009, when data was first collected.
- The Ifo world economic outlook, which surveys 1,230 people in 117 countries, fell in the fourth quarter to the worst level since the second quarter of 2009.
- Markit's poll found optimism for activity, employment and profits in the year ahead were all at the lowest level since the financial crisis. Markit also reported a decline in planned investment spending, with inflation expectations at a three-year low.
Apple News
- Apple aiming to release augmented-reality headset in 2022 and augmented-reality glasses in 2023
More Apple
- The New York Department of Financial Services is launching an investigation into Goldman Sachs' credit card practices after a tech entrepreneur accused the bank's Apple Credit Card algorithm of discriminating against women when determining credit card limits.
- From there: The tweet thread immediately gained traction online and received a comment from Apple co-founder Steve Wozniak, who alleged that Apple Card gave him 10 times the credit limit that his wife got.
- "DFS is troubled to learn of potential discriminatory treatment in regards to credit limit decisions reportedly made by an algorithm of Apple Card, issued by Goldman Sachs," said a spokesman for Linda Lacewell, the superintendent of the NY DFS.
Twitter Spies
- Two former employees of Twitter and a third man from Saudi Arabia face U.S. charges of spying for the kingdom by digging up private user data and giving it to Saudi officials in exchange for payment, according to a complaint filed on Wednesday.
WeWork Sued
- WeWork officials, including co-founder and former Chief Executive Adam Neumann, are being sued by minority shareholders to recoup losses as the shared workspace provider pulled its initial public offering and saw its value plunge more than 87%.
- In a proposed class action filed this week in San Francisco Superior Court, former WeWork employee Natalie Sojka accused the company's board of directors of breaching its fiduciary duties to minority shareholders like her.
More WeWork
- WeWork is in discussions with T-Mobile US Inc. Chief Executive John Legere to take over leadership of the troubled office-sharing startup, according to people familiar with the matter.
- WeWork's parent, formally known as We Co., is searching for a CEO who can stabilize the company following the erratic tenure of its co-founder Adam Neumann.
WHY?
- Sears told Reuters on Thursday it had won a $250 million lifeline from lenders that include billionaire owner Eddie Lampert, and will close additional stores, as mounting losses strain the beleaguered U.S. department store chain's finances.
- The new loan, put together in recent weeks, increases by roughly $100 million the $150 million of financing that Sears raised several weeks ago, said people familiar with the transaction, who were not authorized to discuss publicly some aspects of the deal.
Small Fish Eating Big Fish?
- Xerox is planning to make a cash-and-stock offer for personal-computer and printer maker HP
- Xerox, which makes printers and copiers, has a market cap of $8.05 billion, less than a third of HP's $27.27 billion market value.
- As both companies look to cut costs, sources told the Journal that combining the companies could save more than $2 billion in expenses.
Bloomberg Enters The Race
- Mike Bloomberg, the billionaire former mayor of New York, is preparing to enter the Democratic presidential primary, according to NBC News, which cited a Bloomberg advisor.
- The New York Times reported Thursday, citing people briefed on the plans, that Bloomberg was working on entering at least one Democratic presidential primary and potential the overall race for the chance to take on President Donald Trump in 2020.
Follow Up - Walgreens
- KKR formally approaches Walgreens for a go-private deal
- Will we see more of these?
Singles Day 11 11
- China's Alibaba and JD.com, report booming Singles Day sales
- However - sales growth slowed (should be expected as businesses mature.
JUUL
- The e-cigarette maker plans to cut $1 billion in spending next year as it braces for a hit in sales after voluntarily stopping the sale of its most popular flavor in the U.S (mint flavor pulled off shelves)
- Cutting 16% of workforce
---
420 Stocks ...

Stocks to watch: CGC, STZ, TLRY, CRON, MJ, NBEV
---
Love the Show?
Then how about a Donation?
---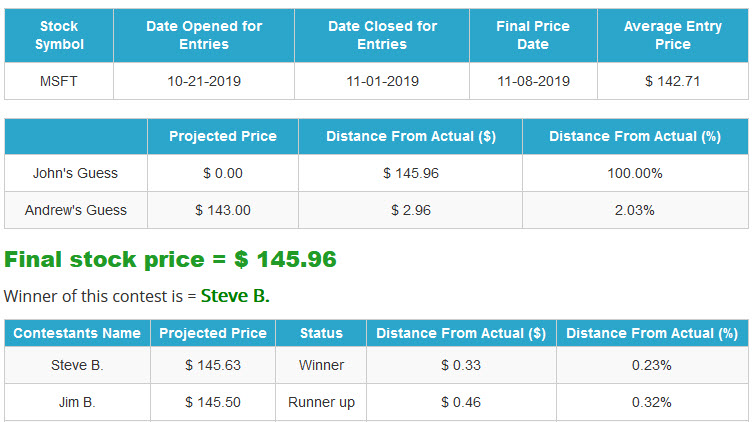 *** NEW INTERACTIVE CHARTS ***
Winners will be getting great stuff like the new DHUnplugged Shirts (Designed by Jimbo) -
PLUS a one-of-a-kind DHUnplugged CTP Winner's certificate..

CLICK HERE FOR MORE CHARTS ON TRADING VIEW
---
UPDATE - NEW ETF - Global X Millennials Thematic ETF Challenge!
The top holdings of Global X Millennials Thematic ETF (MILN) include stocks many investors would expect, such as Facebook, LinkedIn and Amazon, which take advantage of the tech tendencies of millennials. But some names might be more surprising like real estate investment trusts AvalonBay Communities and Equity Residential, and Home Depot, which could benefit from millennials moving out of the home of their parents.
We are creating the DH Old Codger Index Portfolio to compete against this new ETF to see how "old school" stocks do in comparison. Companies in our index will include: (updated names as of 8/29/16)
We have the performance summary running (daily and since inception of 5/6/16) - DHOCI vs. Millennials ETF Battle
---
CTP Cup 2020 - Who is eligible?
- All Past Winners?
- 2019 and CTP Winners?
Greta Thunberg Mural
- San Fran!
Disney+ Open for Business
- $7/month
- Hoping to gain 60-90 million customers in 5 years
- Walt Disney tweets that consumer demand for Disney+ has exceeded its high expectations; the company is working to resolve technical issues
- NBC Peacock Streaming Said to possibly be free with Advertising (Isn't this just regular TV?)
Boeing Lifts DJIA Monday
- Boeing expects 737 Max to resume commercial service in January, but deliveries could resume in December
- Stock moved up 15 Points, equaling 107 Points for the DJIA
Last Week's BrainTeaser (Harder)
You see a boat filled with people. It has not capsized, but when you look again you don't see a single person on the boat. Why?
Dvorak Difficulty Score? (B- but can be figured out)
(ANSWER - THEY ARE ALL MARRIED)
NEW This week:
What happened in 1961 that will not happen again for almost 4000 years?
Dvorak Difficulty Score?

What would John C. Dvorak have written for PC Magazine?
---
See this week's stock picks HERE
---
Follow John C. Dvorak on Twitter
Follow Andrew Horowitz on Twitter
---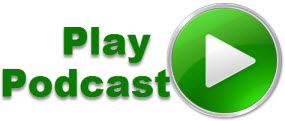 Podcast: Play in new window | Download (Duration: 1:00:52 — 56.0MB)
Subscribe: RSS