Last big week of earnings for S&P companies.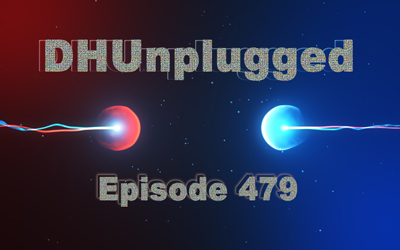 FOMO and MOMO collide – but seeing some warnings signs on the charts. The Fed cuts and then seems to be on hold for now and the surprise bump in jobs.
M&A activity, investors that cry on TV are all part of this outrageous episode.
PLUS we are now on Spotify !
---
Click HERE for Show Notes and Links
DHUnplugged is now streaming live - with listener chat. Click on link on the right sidebar.
---
Love the Show?
Then how about a Donation?
---
Follow John C. Dvorak on Twitter
Follow Andrew Horowitz on Twitter
PLOWING AHEAD
Surprise Employment Report
FED - An Update on the rate decision
Last Big Week For Earnings
The answer to Last Week's Brainteaser (and a new one)
Weekend Update - Crazy Karaoke in the Tiki (6 Hours smoked ribs and beef short ribs, Shrimp Boil)
Market Update
- FOMO ans MOMO Collide
- DJIA finally makes an ATH
- Promising News on the Trade War Front
- Several Measures Show Overbought Conditions - but....
Let's Start With Technical Analysis
- RSI
- 50-Day Bollinger Bands
- NASDAQ - looks even more overheated
- DJIA, Small-Caps same as SPY
Employment Report
- +128,000 added to payrolls vs. 75k expectation
- 50k workers drop due to GM Strike
- Last two months revised upwards
- Shows that companies not worried about the outlook
FED
- Cut again by 1.25%
- 1.50 - 1.75% Fed Funds rate
- Seems to be promoting the idea that they are on hold for a while.
ISM Services Snap Back
- Manufacturing still in contraction
Skinny, Partial Phase 1 Deal Update
- China is demanding that all tariffs be removed before agreeing to any deal, according to Nikkei
- DUH!
Famed Investor - Leon Cooperman Crying on CNBC
- When interviewed on the political divide and his thoughts on the Election
- He has been very vocal on Warren's wealth tax plan - Listen
All About the Meat - Or McDonald's Loses Its Special Sauce
- McDonald's said Sunday that it has fired Chief Executive Steve Easterbrook for violating company policy by having a consensual relationship with an employee.
- The company said in a release that the board determined Easterbrook "demonstrated poor judgment" by engaging in the relationship. The board voted on his dismissal on Friday.
- Easterbrook fired...
- But, he gets to keep $37 million in stock awards, $675k severance package and 18 months of insurance benefits.
Saudi Arabia restarts Aramco IPO
- Most profitable company in the world
- Valuation ~ 1.5 TRILLION - 2 TRILLION
- How does this work as it is state owned and has many subsidiaroes
- Will trade on Saudi Market.
Back to the Future
- The U.S. Securities and Exchange Commission (SEC) on Wednesday said it was seeking feedback on whether disclosure rules were discouraging firms from issuing SEC-registered residential mortgage-backed securities (RMBS) as the Trump administration seeks to overhaul the U.S. housing finance market.
- The move, which follows five years of limited activity in the SEC-registered RMBS market, could result in the SEC loosening disclosure requirements introduced in the wake of the 2007-2009 subprime mortgage crisis.
Twitter - Bans Political Advertising
- Dorsey Tweet: "We've made the decision to stop all political advertising on Twitter globally. We believe political message reach should be earned, not bought.
- How are they going to police this?
- Facebook says - we are fine with political ads
Whoops
- A former top Apple lawyer whose responsibilities including preventing insider trading has now been indicted for, yup - insider trading.
- Gene Levoff, Apple's former corporate secretary and director of corporate law, is accused of using insider knowledge to trade Apple stock between February 2011 and April 2016 — the exact behavior he was entrusted to prevent.
- According to the U.S. Attorney's Office in New Jersey, Levoff's alleged unfair advantage amounted to earnings of approximately $227,000 on some trades, while preventing losses of around $377,000 on others.
Around the World - Everything is Fine
- Japanese factory activity shrank at the fastest pace in over three years in October, largely hurt by slumping new orders and output, in yet another sign of broadening economic cracks in the face of slowing global demand and trade frictions.
- Manufacturing new orders declined at the fastest rate in almost seven years as trade tensions and global economic weakness restricted exports
Tesla - Burning The Shorts
- Tesla delivered a strong third-quarter earnings report after the bell last Wednesday, posting a surprise profit and telling shareholders it is ahead of schedule with a new factory in Shanghai.
- Shares spiked more than 20% after hours, putting them at their highest price since February.
Goldman Market Prediction
- Goldman Sachs says the bull market will keep on rolling into 2020 on the back of three big buyers: corporations, foreign investors and US households.
- Companies will spend $470 billion on stocks next year, with foreign investors and US households contributing $50 billion and $30 billion respectively, the firm found.
Under Armour
- The Wall Street Journal's reported on November 3 that Under Armour is the subject of a criminal and civil probe, with an investigation of its revenue-recognition accounting that began in July 2017
- Under Armour acknowledged that it is cooperating with the authorities, but that it stands by its accounting practices as being appropriate. That could eventually be determined to be true, but what has rankled investors in no small part is the understanding that Under Armour had not previously disclosed the investigations.
- Stock down 18%
M&A
- Walgreens Boots Alliance shares spike, triggering circuit breaker halt on headlines the company is in talks with buyout firms about a potential go-private deal 
---
420 Stocks ...

Stocks to watch: CGC, STZ, TLRY, CRON, MJ, NBEV
---
Love the Show?
Then how about a Donation?
---

*** NEW INTERACTIVE CHARTS ***
Winners will be getting great stuff like the new DHUnplugged Shirts (Designed by Jimbo) -
PLUS a one-of-a-kind DHUnplugged CTP Winner's certificate..

CLICK HERE FOR MORE CHARTS ON TRADING VIEW
---
UPDATE - NEW ETF - Global X Millennials Thematic ETF Challenge!
The top holdings of Global X Millennials Thematic ETF (MILN) include stocks many investors would expect, such as Facebook, LinkedIn and Amazon, which take advantage of the tech tendencies of millennials. But some names might be more surprising like real estate investment trusts AvalonBay Communities and Equity Residential, and Home Depot, which could benefit from millennials moving out of the home of their parents.
We are creating the DH Old Codger Index Portfolio to compete against this new ETF to see how "old school" stocks do in comparison. Companies in our index will include: (updated names as of 8/29/16)
We have the performance summary running (daily and since inception of 5/6/16) - DHOCI vs. Millennials ETF Battle
---
From Listener John "FactChecker" Stec
- Popeye's brought back its chicken sandwich Sunday
- A fight over cutting in line at a Popeyes location in the Prince George's County suburbs of Washington D.C. ended with a person being stabbed and dying of their injuries, according to local TV station Fox 5 DC. Police said the deceased was in line for the chicken sandwich.
Interesting M&A
- Google is buying FitBit is confirmed
New Thing
- A recent study by of the four-day workweek program found employees were 20% more productive — and much happier
- Microsoft also tested the 4-day workweek in August and said that productivity jumped 40%.
- More from the study - Three in four full-time employees (78%) say they could do their job in under seven hours each day if they could work uninterrupted, while almost half (45%) think they could wrap things up in just five hours or less, according to a global survey of nearly 3,000 employees across eight nations that the Workforce Institute at Kronos Incorporated released in August.
Last Week's BrainTeaser (Harder)
It is a 5 letter word.
If you take away first letter it is something you get from sun
If you remove second letter you will get something to eat
If you remove third letter you get a word you use in pointing and
If you remove the fourth letter you get something to drink.
What is it?
(ANSWER - WHEAT)
Dvorak Difficulty Score B- (An "F" for intuitiveness)
NEW This week:
You see a boat filled with people. It has not capsized, but when you look again you don't see a single person on the boat. Why?
Dvorak Difficulty Score? 
What would John C. Dvorak have written for PC Magazine?
---
See this week's stock picks HERE
---
Follow John C. Dvorak on Twitter
Follow Andrew Horowitz on Twitter
---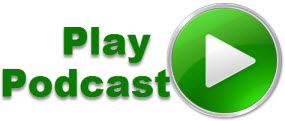 Podcast: Play in new window | Download (Duration: 57:19 — 52.7MB)
Subscribe: RSS