Several M&A announcements this week. Trade deal may – or may not – get completed by the initial hoped for deadline.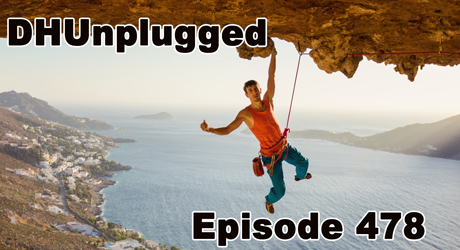 More WeWork fallout, an earnings season update and an update from JCD on California's rolling blackouts.
Announcing a NEW Closest To The Pin
PLUS we are now on Spotify !
---
Click HERE for Show Notes and Links
DHUnplugged is now streaming live - with listener chat. Click on link on the right sidebar.
---
Love the Show?
Then how about a Donation?
---
Follow John C. Dvorak on Twitter
Follow Andrew Horowitz on Twitter
NEW HIGHS!
Earnings Season - A Sigh of Relief
Fed Rate Decision Ahead
Investors Give A Temporary Pass to Weak Earnings
The answer to Last Week's Brainteaser (and a new one)
Market Update
- New High for the SPY - S&P, NASDAQ Hit a record High (DJIA still slightly off of All-Time High)
- Hope Trade and MOMO Combine
- Waiting on the Fed - Most likely outcome will be another 0.25% cut (Need to watch of they signal this is the last for a while)
- Halloween this week, bit nothing scary in these markets (except for somewhat stretched valuations)
Skinny, Partial, Phase 1 Trade Deal Update
- Over the weekend, President Trump said that the trade deal was ahead of schedule
- AND... One Day later: The United States and China are continuing to work on an interim trade agreement, but it may not be completed in time for the U.S. and Chinese leaders to sign it in Chile next month, a U.S. administration official said on Tuesday.
- "Our goal is to sign it in Chile. But sometimes texts aren't ready. But good progress is being made and we expect to sign the agreement in Chile."
M&A
- LVMH, which has for years has been looking for ways to expand in the U.S. market, submitted a preliminary, non-binding offer to Tiffany earlier this month, one of the sources said.
- 30%+ Premium (~$14 billion)
- Google buying Fitbit (35% premium?)
- What is the strategy on this?
Earnings Season Update
- About 80% of stocks that have reported are beating EPS estimates
- Earnings Down 2% from Year ago Period
Earnings
- Twitter's earnings are disappointing, stock craters by 23% (recall we thought last quarter they pulled in cheap deals to show a profit)
- Google comes in light - stock down 2% (Higher expenses developing cloud)
- Microsoft beats and stock hits all-time high
- Amazon missed by a wide margin - stock dips then comes right back up.
- Grubhub - weird conference call and letter to investors about competition - stock falls 43%
- Beyond Meat - Decent earnings (first ever profit for company) but outlook cloudy due to competition - stock falls 23% to $85
- Facebook and Apple later this week
Deals
- Microsoft wins $10 billion multi-year Pentagon cloud deal (beating out Amazon)
- An upcoming book on James Mattis' tenure as secretary of Defense claims President Donald Trump told Mattis to "screw Amazon" out of a $10 billion cloud contract for the Pentagon.
- Should government be using cloud based anything?
Deficit Spending
- The U.S. budget deficit widened to almost $1 trillion in the latest fiscal year, surging to the highest level since 2012 due to the cut in taxes and boosted spending.
- The gap increased by 26% to $984 billion in the 12 months through September, representing 4.6% of gross domestic product, the Treasury Department reported Friday.
- The fourth straight increase confirms that the deficit under this current administration is on pace to expand to historic levels.
California Update - John
- What is with the Electricity and storms?
- The winds in the south will really pick up this week , 50-to-70 mph with some gusts up to 80 mph in the Los Angeles mountain area.
It is getting really crowded in the Stock Trading Space
- Square's Cash App announced in a series of tweets Thursday that it is giving its users the ability to buy and sell stocks, with zero fees. Cash App Investing will offer fractional purchases, where investors can buy small or set amounts — say, $20 in Berkshire Hathaway Inc.  — rather than a whole, more expensive share.
Fisher Investments Update
- Goldman Sacs is latest to withdraw money
- Fisher lost nearly $3 billion so far
Tesla/Elon
- Tesla had a great quarter, posting a surprise profit - stock soars
- Short burnt - Musk loves it.... Posting a Flame emoji on Twitter|
More.....
- Tesla CEO Elon Musk knew at the time of the 2016 acquisition of SolarCity that the solar installer was facing a liquidity crunch, according to newly unearthed emails between Musk and ex-SolarCity finance chief Brad Buss.
- Last week, legal transparency advocates PlainSite published thousands of pages of unsealed court documents, including depositions of Musk and other Tesla board members, shedding light on how and why the electric car company spent $2.6 billion to acquire SolarCity, where Musk was chairman and the biggest shareholder.
Worst Place to Work?
- In April, the National Council for Occupational Safety and Health included Amazon on its most recent "Dirty Dozen" list, citing its high incidence of worker suicide attempts, overworked employees peeing in bottles to avoid punishment, and poor treatment of contract and temporary workers, which Amazon relies heavily on for all operations. The company made the 2018 list as well, and the Council argues nothing has improved since then.
Puerto Rico
- Trump administration officials have admitted that last summer they knowingly withheld billions of dollars Congress appropriated to help Puerto Rico recover from Hurricane Maria.
- Federal law requires that our government help Americans hit by natural disasters.
- But two Housing and Urban Development officials acknowledged at a House Appropriations subcommittee hearing on Oct. 17 that HUD blocked the Puerto Rico relief funds.
- The agency published the required guidance in the federal register for 9 states and the U.S. Virgin Islands on Aug. 30, 2019. But HUD intentionally left Puerto Rico out of the notices, the HUD officials admitted.
- Without the required guidance, the island territory could not apply for the disaster money appropriated by Congress.
More WeWork Fallout?
- SoftBank taking $5 billion write-down (Probably still not enough)
- Earnings and Outlook from Regis (RGS) - stock down 8%
- Colliers (CIGI) - misses estimates - stock down 8%
FoxConn - Wisconsin
- Electronics manufacturer Foxconn's promised Wisconsin "innovation centers," which are to employ hundreds of people in the state if they ever get built, are officially on hold after spending months empty and unused
- The company said it is focused on meeting revised deadlines on the LCD factory it promised would now open by next year.
- Was supposed to be upwards of 13,000 new jobs at the Wisconsin factory.
Tech News
-Apple is coming out with a  new Airpods - AIRPOD PRO (Plus or Pro seem to be only names anyone can think of for new products)
- Price $249
- AirPods Pro use an innovative vent system to equalize pressure, minimizing the discomfort common in other in-ear designs. AirPods Pro are sweat- and water-resistant, making them perfect for active lifestyles
- Active Noise Cancellation
- Immersive Sound
- Transparency mode provides users with the option to simultaneously listen to music while still hearing the environment around them, whether that's to hear traffic while out for a run or an important train announcement during the morning commute.
- PLUS! Engrave your name, initials, or phone number.  (FREE!)
- The Ear Tip Fit Test helps ensure users get the best audio experience from AirPods Pro by testing the quality of the seal and identifying the best ear tip size for them. After placing AirPods Pro in each ear, advanced algorithms work together with the microphones in each AirPod to measure the sound level in the ear and compare it to what is coming from the speaker driver. In just seconds, the algorithm detects whether the ear tip is the right size and has a good fit, or should be adjusted to create a better seal.
---
420 Stocks ...

Stocks to watch: CGC, STZ, TLRY, CRON, MJ, NBEV
---
Love the Show?
Then how about a Donation?
---

*** NEW INTERACTIVE CHARTS ***
Winners will be getting great stuff like the new DHUnplugged Shirts (Designed by Jimbo) -
PLUS a one-of-a-kind DHUnplugged CTP Winner's certificate..

CLICK HERE FOR MORE CHARTS ON TRADING VIEW
---
UPDATE - NEW ETF - Global X Millennials Thematic ETF Challenge!
The top holdings of Global X Millennials Thematic ETF (MILN) include stocks many investors would expect, such as Facebook, LinkedIn and Amazon, which take advantage of the tech tendencies of millennials. But some names might be more surprising like real estate investment trusts AvalonBay Communities and Equity Residential, and Home Depot, which could benefit from millennials moving out of the home of their parents.
We are creating the DH Old Codger Index Portfolio to compete against this new ETF to see how "old school" stocks do in comparison. Companies in our index will include: (updated names as of 8/29/16)
We have the performance summary running (daily and since inception of 5/6/16) - DHOCI vs. Millennials ETF Battle
---
Food News
- New York City Moves to Ban Foie Gras
- Move could end a $50 million cottage industry in the state
NCAA announcement
- Will allow athletes to be compensated for their name, likeness and images - JCD thoughts?
Always Removes Female Symbol From Sanitary Pads
- Procter & Gamble said this week that it was removing the Venus symbol, which has historically been associated with womanhood and the female sex, from the wrappers of Always brand sanitary pads.
- The redesign was a response to requests from nonbinary and transgender customers.
Last Week's BrainTeaser (Harder)
- Turn Me On My Side And I Am Everything. Cut Me In Half And I Am Nothing. What Am I?
(Answer: The Number 8)
Dvorak Difficulty Score B- (An "F" for intuitiveness)
NEW This week:
It is a 5 letter word.
If you take away first letter it is something you get from sun
If you remove second letter you will get something to eat
If you remove third letter you get a word you use in pointing at and
If you remove the fourth letter you get something to drink.
What is it?
Dvorak Difficulty Score B-
What would John C. Dvorak have written for PC Magazine?
---
See this week's stock picks HERE
---
Follow John C. Dvorak on Twitter
Follow Andrew Horowitz on Twitter
---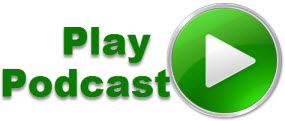 Podcast: Play in new window | Download (Duration: 1:02:18 — 57.3MB)
Subscribe: RSS