Head deep into earnings season. So far, so good.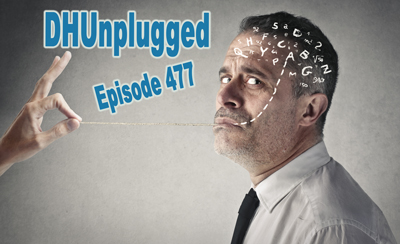 Brexit delays, but a light at the end of the tunnel. Facebook crushed as more news from states looking at their business practices.
The answer from last week's brainteaser and a new one.
Announcing a NEW Closest To The Pin
PLUS we are now on Spotify !
---
Click HERE for Show Notes and Links
DHUnplugged is now streaming live - with listener chat. Click on link on the right sidebar.
---
Love the Show?
Then how about a Donation?
---
Follow John C. Dvorak on Twitter
Follow Andrew Horowitz on Twitter
BREXIT Deal Undone - But Promises Remain
China Now Says Deal is Moving Along
Earning Season Scorecard
Bad Decision - Trump's G-7 Location
A New Closest to The Pin
The answer to Last Week's Brainteaser (and a new one)
Market Update
- Approaching All-Time Highs Again
- Apple hits record high
- Markets Rally on Bank Earnings
Earnings Season
- About 83% of stocks that have reported are beating EPS estimates
- Jumping over a low bar
- Third-quarter earnings season is in full swing, with 122 S&P 500 components releasing results this week.
--- UPDATE - Chips stocks dive after bleak outlook from Texas Instruments (TXN)
Presidential Reversal
- President Trump chose the Trump National Doral for the site of the upcoming G-7 Meeting
- Politicians gasped - thoughts of profiting from meeting and other problems
- Trump reversed that decision
OH Brexit OH Brexit
- U.K. lawmakers have voted to amend a crucial Brexit vote which now forces the government to seek an extension to the deadline and delays full approval.
- The amendment, introduced by former Conservative lawmaker Oliver Letwin, withholds approval of Prime Minister Boris Johnson's withdrawal agreement with the European Union until legislation is in place, and was passed 322 to 306.
- The move automatically triggers the "Benn Act" which forces the prime minister to request a further extension to the October 31 deadline until January 31.
- TODAY: UK lawmakers fail to secure votes to fast-track Brexit law -- final tally 308-322
Bill Gross making Headlines
- "If I had to do it again, I wouldn't have left Pimco," Gross said during the interview, which aired live on "Power Lunch."
- "But in leaving Pimco I would have gone straight to the golf course. I think I tried to prove too much."
More on Ken Fisher
- Fidelity pulled out $500 million this week
- Total withdrawals near $1.8 billion
- Some scathing articles about his firms "Sales" practices
-- Hard hitting, boiler-room operation is what is being presented
- More money to leave as this trickles down to average investor (assuming bad press continues)
- If you have a Fisher account and want to move your money - AH has an easy way to do this....
- The Comment Police Are Everywhere - just shut up and do your job (brains on, mouths shut)
Electric Hummers
- General Motors Co plans to build a new family of premium electric pickup trucks and sport-utility vehicles at its Detroit-Hamtramck plant beginning in late 2021, possibly reviving the imposing Hummer brand on some of them
- Isn't this a heavy load for electric? Or maybe a good idea as can load up batteries..
- Any of the Climate-Change electric car YES-MEN wondering about the disposal of spent batteries in the future?
New Worries about Market Hanky Panky
- Well timed (and large) futures trades just ahead of Trump announcements
- Perfect Short sell of 120,000 contracts of S&P Futures, just before drone attack in Saudi Arabia
Fed is doing their job - 2/10's
Boeing 737 Max
- A Boeing pilot warned about problems with the flight-control program on the 737 Max that was implicated in two fatal crashes, said he "unknowingly" lied to regulators, and told the Federal Aviation Administration not to include the system in pilot manuals before regulators deemed the plane safe for the public in 2017, according to messages released Friday.
- The Boeing lead pilot complained in one of the messages that a flight-control system, known as MCAS, was difficult to control, according to the messages, which were obtained by NBC News.
Volume/Liquidity Concerns Again
- Some analysts fear dwindling volume could spell trouble for investors during the next selloff, setting equity investors up for a repeat of last year's fourth-quarter swoon of nearly 20%.
- Average daily trading volume in S&P 500 index stocks over the previous 90 days has fallen toward a 10-year low, declining to 7% of total market capitalization during the three months ended October 19, versus 21% average volume between 2010 and 2013.
- Is there something "not right" about this analysis?
FaceBook Security
- Facebook Inc. says it has fortified its digital defenses to eradicate meddling in elections, and it's already thwarted new interference attempts from Russian and Iran as a result.
- Three operations in Iran and one in Russia were foiled, the company said on Monday. China also tried to interfere in various elections, but Facebook was able to find and stop them, Zuckerberg added.
- In all, 50 operations have been shut down in recent months.
- "We've gone from being on our back foot to proactively identifying clusters of fake accounts and taking them down," Chief Executive Mark Zuckerberg said in a 45-minute conference call with reporters on Monday morning.
- "We are more than ever confident we preserve election integrity."
MORE On Facebook
- About 47 state attorneys general plan to take part in a New York-led antitrust investigation against Facebook, New York State Attorney General Letitia James announced Tuesday.
- "After continued bipartisan conversations with attorneys general from around the country, today I am announcing that we have vastly expanded the list of states, districts, and territories investigating Facebook for potential antitrust violations," James said in a statement.
- "Our investigation now has the support of 47 attorneys general from around the nation, who are all concerned that Facebook may have put consumer data at risk, reduced the quality of consumers' choices, and increased the price of advertising. As we continue our investigation, we will use every investigative tool at our disposal to determine whether Facebook's actions stifled competition and put users at risk."
- Stock drops 4% on this news
Crude Oil
- Now that the IPO of Aramco is back on the table.....What is next... (Higher Oil Of Course)
- OPEC and allies are considering larger supply reductions, according to Reuters
McDonald's Earnings
- Stock slides as U.S. Comparable Sales miss estimates
- Who called this? Someone said that the Chicken wars (Popeye's and Chick-Fil-A would take a bite out of MCD profits.
- Possile that the "Fake-Meat" craze has also been a competitive disadvantage?
- - MCD is "interested" now in plant based meat products.
And Finally - WeWork Bailout
- WeWork may be taken under by Softbank
- Founder Adam Neumann ousted - $200 payout
- New valuation $8 billion (Softbank down $8 billion)
---
420 Stocks ...

Stocks to watch: CGC, STZ, TLRY, CRON, MJ, NBEV
---
Love the Show?
Then how about a Donation?
---

*** NEW INTERACTIVE CHARTS ***
Winners will be getting great stuff like the new DHUnplugged Shirts (Designed by Jimbo) -
PLUS a one-of-a-kind DHUnplugged CTP Winner's certificate..

CLICK HERE FOR MORE CHARTS ON TRADING VIEW
---
UPDATE - NEW ETF - Global X Millennials Thematic ETF Challenge!
The top holdings of Global X Millennials Thematic ETF (MILN) include stocks many investors would expect, such as Facebook, LinkedIn and Amazon, which take advantage of the tech tendencies of millennials. But some names might be more surprising like real estate investment trusts AvalonBay Communities and Equity Residential, and Home Depot, which could benefit from millennials moving out of the home of their parents.
We are creating the DH Old Codger Index Portfolio to compete against this new ETF to see how "old school" stocks do in comparison. Companies in our index will include: (updated names as of 8/29/16)
We have the performance summary running (daily and since inception of 5/6/16) - DHOCI vs. Millennials ETF Battle
---
Your FIRED!
- President Trump spoke privately about replacing Acting Chief of Staff Mulvaney with Treasury Secretary Steven Mnuchin or Kellyanne Conway, according to Bloomberg
Weird Amazon News
- Expired food is regularly sold to consumers via third-party vendors on Amazon.
- Amazon's marketplace has grown to millions of sellers, making it hard for the company to adequately police the platform.
- Many brands have grown so frustrated by the abundance of expired products that they're taking steps to clean up the marketplace themselves.
Last Week's (Easy)
Before Mt. Everest was discovered, what was the highest mountain in the world?
- Answer Mt. Everest - It was always the highest - even if it wasn't yet discovered
NEW This week:
- Turn Me On My Side And I Am Everything. Cut Me In Half And I Am Nothing. What Am I?
What would John C. Dvorak have written for PC Magazine?
---
See this week's stock picks HERE
---
Follow John C. Dvorak on Twitter
Follow Andrew Horowitz on Twitter
---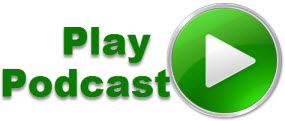 Podcast: Play in new window | Download (Duration: 59:50 — 55.0MB)
Subscribe: RSS