Earnings season is officially underway. Financials reporting mixed results with JP Morgan leading the way to the upside and Goldman Sachs to the downside.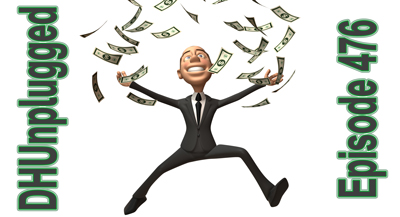 We have a skinny, partial Phase 1 Trade Deal with China – what does it mean?
IMF drops global growth to levels not seen since 2008/2009.
PLUS we are now on Spotify !
---
Click HERE for Show Notes and Links
DHUnplugged is now streaming live - with listener chat. Click on link on the right sidebar.
---
Love the Show?
Then how about a Donation?
---
Follow John C. Dvorak on Twitter
Follow Andrew Horowitz on Twitter
A Partial, Skinny, Phase 1 Trade Deal Announced
China plays down any real advancement
Treas Secty Mnuchin Plays Up
President Trump Proclaims "Great Deal"
WeWork Looking for Bailout
IMF Downgrades world economic outlook - AGAIN!
New Segment we are revealing tonight!
Market Update
- Indices Close up - first week in 4
- Earnings Season Starts - Major Financials Will Report (NIM will be in focus)
- Turkish markets roiled by Trump Sanctions
- Apple hits record high
- Markets Rally on Bank Earnings
A skinny Partial, Phase 1 Trade Deal Announced Friday
- Markets kind of liked that there was some progress
- Nothing in writing
- Framework and agreement in principle
- Agricultural Purchases of $50 Billion
-- Same annual rate as before tariffs
- Oct 15th tariff increase postponed
- A few other tidbits, but not a grand deal and nothing formally agreed to
- No teeth - nothing in discussion about dispute resolution
Trade War Data
- U.S. imports from China fell 12.5% in the first eight months of the year, the Census Bureau reported this week.
- Meanwhile, Mexico, which is America's second largest supplier of goods, posted the biggest increase of exports to the U.S..
- Imports from China declined $43 billion year on year, while purchases from Mexico rose a substantial 5.5%, or $12.4 billion.
China's CPI Jumps
- The main factor was surging pork prices, up 69% from a year earlier--the fastest rise in 12 years--and contributing to more than half of the headline CPI's September increase, the statistics bureau said.
- Outbreaks of African swine fever, a highly infectious virus that is fatal to pigs but not contagious to humans, has severely hurt pig output in China, the world's largest pork producer and consumer.
World Growth - Downgraded
- IMF releases updated world economic outlook, says pace of global economic activity remains weak -- 2019 global growth forecast downgraded to lowest level since 2008-09
- Global growth is forecast at 3.0 percent for 2019, its lowest level since 2008--09 and a 0.3 percentage point downgrade from the April 2019 World Economic Outlook.
Facebook's Libra Consortium Appear to Disband
- EBay and Stripe are dropping out of Facebook's libra cryptocurrency project, the companies announced Friday. The news comes one week after PayPal announced its withdrawal as government regulators continue to scrutinize the plans
- Major credit card companies also dropped out
Earning Season Begins!
Goldman Sachs (GS)
- Reports Q3 (Sep) earnings of $4.79 per share, excluding non-recurring items, $0.10 worse than the S&P Capital IQ Consensus of $4.89
- Revenues fell 3.8% year/year to $8.32 bln vs the $8.33 bln S&P Capital IQ Consensus.
United Heathcare (UNH)
- Reports Q3 (Sep) earnings of $3.88 per share, $0.12 better than the S&P Capital IQ Consensus of $3.76
- Revenues rose 6.7% year/year to $60.35 bln vs the $59.84 bln S&P Capital IQ Consensus
- Co,pany raised guidance for FY19, sees EPS of $14.90-15.00 vs. $14.83 S&P Capital IQ Consensus, up from $14.70-14.90 prior
JP Morgan (JPM)
- Reports Q3 (Sep) earnings of $2.68 per share, excluding non-recurring items, $0.22 better than the S&P Capital IQ Consensus of $2.46
- Revenues rose 7.6% year/year to $29.34 bln vs the $28.36 bln S&P Capital IQ Consensus.
- Net Income $9.08 bln compared to Cap IQ consensus of $7.85 bln.
Wells Fargo (WFC)
- Reports Q3 (Sep) GAAP earnings of $0.92 per share, or $1.07/share ex-$0.35/share litigation accrual from the retail sales scandal, and a $0.20/share gain from IRT business sale, $0.26 worse than the S&P Capital IQ Consensus of $1.18
- Revenues rose 0.3% year/year to $22.01 bln vs the $21.32 bln S&P Capital IQ Consensus.
Ken Fisher Makes Lewd Remarks At Conference
- Likens getting new client assets to trying to get in a girl's pants
- The State of Michigan Retirement Fund's pension account, worth more than $70 billion, ended its relationship with the investment firm of Ken Fisher in the latest backlash to offensive remarks the billionaire made this week at a conference. ($600 million) - clearly virtue signaling
- Who will follow?
AOC Haircut/Color Kerfuffle
- Former Wisconsin Governor Scott Walker was met with some criticism on Twitter after he posted a photo appearing to mock New York Representative Alexandria Ocasio-Cortez for allegedly spending $300 on a haircut and color, when Walker himself had been found to spend thousands of dollars in flights from 2015 to 2018.
Here's George Jetson
- Boeing is competing with arch-rival Airbus SE and other companies to introduce small self-flying vehicles capable of vertical takeoff and landing.
- Earlier this year, the planemaker conducted an inaugural test flight of an aerial car prototype that could accommodate two to four passengers and fly up to 50 miles.
- Teamed up with Porsche on this venture to build flying cars that can be used as taxis and for ride-sharing purposes.
More Data Leakage
- Twitter Inc said on Tuesday email addresses and phone numbers uploaded by users to meet its security requirements may have been 'inadvertently' used for advertising purposes.
- The micro-blogging site said the issue was rectified as of Sept. 17, without disclosing how many users were impacted.
- Twitter said when advertisers uploaded their marketing lists, it may have matched people on Twitter to their list based on the email or phone number the Twitter account holder provided.
- "This was an error and we apologize," the company said in a blog post
Used Car Prices - Unaffordable?
- More than 7 million Americans are already 90 or more days behind on their car loans, according to the New York Federal Reserve, and serious delinquency rates among borrowers with the lowest credit scores have by far seen the fastest acceleration.
- According to data provided to Reuters by industry consultant and car shopping website Edmunds, the average price of that vintage of vehicle is $8,657, still nearly 75% higher than in 2010 despite some softening in prices over the last year. The average new car, in contrast, has seen a price rise of 25% in that same time period.
Returning to Public Markets
- Arm Holdings, the semiconductor technology firm owned by Softbank Group Corp, still plans to return to the public markets by 2023, its chief executive said on Tuesday.
- Speaking at a press conference at Arm's annual user conference in San Jose, California, CEO Simon Segars said "a lot of things need to fall into place" before the company can return to the public markets but that the 2023 goal date for a relisting set by Softbank chief Masayoshi Son remains unchanged.
Turkish Tariff By Tweet
- President Trump tweets that he will issue an executive order authorizing sanctions on Turkisk gov't officials; also increasing Turkish steel tariffs back up to 50%
Mega Large Caps - Leading Again
---
420 Stocks ...

Stocks to watch: CGC, STZ, TLRY, CRON, MJ, NBEV
---
Love the Show?
Then how about a Donation?
---

NEW CLOSEST TO THE PIN - When Shirt Shipment Arrives
*** NEW INTERACTIVE CHARTS ***
Winners will be getting great stuff like the new DHUnplugged Shirts (Designed by Jimbo) -
PLUS a one-of-a-kind DHUnplugged CTP Winner's certificate..

CLICK HERE FOR MORE CHARTS ON TRADING VIEW
---
UPDATE - NEW ETF - Global X Millennials Thematic ETF Challenge!
The top holdings of Global X Millennials Thematic ETF (MILN) include stocks many investors would expect, such as Facebook, LinkedIn and Amazon, which take advantage of the tech tendencies of millennials. But some names might be more surprising like real estate investment trusts AvalonBay Communities and Equity Residential, and Home Depot, which could benefit from millennials moving out of the home of their parents.
We are creating the DH Old Codger Index Portfolio to compete against this new ETF to see how "old school" stocks do in comparison. Companies in our index will include: (updated names as of 8/29/16)
We have the performance summary running (daily and since inception of 5/6/16) - DHOCI vs. Millennials ETF Battle
---
Follow Up2 - WeWork Fallout
- Now Softbank looking for control of company
- Company may run out of money earlier than anticipated
- JPM Morgan outting together options for a debt deal > $9 billion
- Talked about in detail and will have insights in new post on TDI.com (Just published)
North Korean Nuke Talks
- North Korea's top negotiator said late on Saturday that working-level nuclear talks in Sweden between officials from Pyongyang and Washington had broken off, dashing prospects for an end to months of stalemate.
- The North's chief nuclear negotiator, Kim Myong Gil, who spent much of the day in talks with an American delegation, cast the blame on what he portrayed as U.S. inflexibility, saying the other side's negotiators would not "give up their old viewpoint and attitude."
- "The negotiations have not fulfilled our expectation and finally broke off," Kim told reporters outside the North Korean embassy, speaking through an interpreter.
NEW SEGMENT - Riddles/Brain Teasers (Need a Jingle/Promo)
Starting out this week with an easy one plus an example...
Warm Up - JCD Try it Out....
Johnny's mother had three children. The first child was named April. The second child was named May. What was the third child's name?
This Week's (Easy)
Before Mt. Everest was discovered, what was the highest mountain in the world?
- Answer Next week
What would John C. Dvorak have written for PC Magazine?
---
See this week's stock picks HERE
---
Follow John C. Dvorak on Twitter
Follow Andrew Horowitz on Twitter
---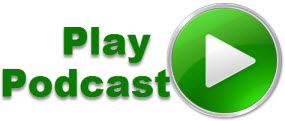 Podcast: Play in new window | Download (Duration: 1:00:11 — 55.4MB)
Subscribe: RSS