Trade talks back on – then Trump hints on delisting Chinese companies trading on U.S. exchanges. Moving from an all out trade war to a new financial war.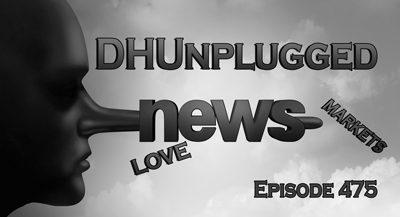 A race to the bottom in fees – puts a dent in major discount brokerage shares.
The latest manufacturing report shows that the U.S. economy is cooling – the worst read since 2009.
Fake is all around these days – thanks social media!
PLUS we are now on Spotify !
---
Click HERE for Show Notes and Links
DHUnplugged is now streaming live - with listener chat. Click on link on the right sidebar.
---
Love the Show?
Then how about a Donation?
---
Follow John C. Dvorak on Twitter
Follow Andrew Horowitz on Twitter
A new twist - from trade war to financial war?
Impeachment concerns grow
Markets Pricing in a Warren Candidate?
Stocks finish up for the month
A follow up on the Spearman Indicator
Seems like The Market Love is Fake
Fake Whisleblower
Fake Meat (Heard N/A)
Fake Promises on Trade - So Much Fake!
Market Update
- Highly (rich) stocks fall
- Value beats Growth this month
- Sell Rosh Hashana and Buy Yom Kippur?
- Chinese listed stocks slammed on news of potential delisting
- Manufacturing declines mightily
- October starts off with a downbeat tone - DJIA off 350 today
Manufacturing Report - Plunges
- ISM Manufacturing drops to 47.8 vs 50 expectations
- Lowest level since June 2009
- Markets don't like this one bit
- Trump is infuriated and blames the "Pathetic" Fed
China Trade Talks
- Set to resume October 10th ....
- AND THEN....
Chinese Stocks - Friday's Reaction to Potential Delisting
Alibaba Group                  -5.23%
Weibo Corp                      -4.05%
HUYA Inc                         -10.77%
Momo Inc ADS                 -7.30%
IQIYI Inc ADS                    -6.47%
Bilibili Inc ADS                  -5.86%
JD.com Inc                        -5.87%
Pinduoduo Inc                  -4.62%
Vipshop Hldg Lt               -4.09%
Tencent Hldgs Ltd            -3.19%
Ctrip.com Intl Ltd             -3.39%
---Does this move the trade "conflict" to a new level? (Financial War?)
--- Can the White House actually enact this?
China and the Federal Retirement Thrift Investments
- Article trying to make the case that using the MSCI World (ex US) index as a benchmark forces money into China benefiting the Chinese Communist Party
- "The Federal Retirement Thrift Investment Board—the body that manages the Thrift Savings Plan (TSP), the 401(k) for federal employees—wants to funnel the retirement savings of these Americans directly to a regime that poses one of the greatest threats to our nation's long-term security and prosperity: the Chinese Communist Party."
- "The Board's short-sighted, foolish decision to use the MSCI All Country World ex-U.S. Investable Market Index as a benchmark means TSP retirement accounts will effectively fund companies that engage in human rights abuses and support China's efforts to undermine America. It exposes nearly $50 billion in assets to severe and undisclosed material risks associated with many Chinese companies listed on the index."
- "The Board's decision to force our nation's public servants to invest TSP retirement funds in unscrupulous Chinese companies raises serious fiduciary concerns because it ignores a fundamental tenet of our securities laws: investor protection. It's our responsibility to ensure that U.S. service members and federal employees do not unwittingly undermine the American interests they work hard everyday to protect."
- Commentary by U.S. Senators Marco Rubio (R-FL) and Jeanne Shaheen (D-NH).
Race to the Bottom
- Following on the heels of an announcement last week from Interactive Brokers (IBKR -9.6%) that it will offer zero commissions on U.S. exchange-listed stocks and ETFs with no account minimums, Charles Schwab (SCHW -8.6%) announced today that it is eliminating commissions for stocks, ETFs, and options on U.S. and Canadian exchanges, across all mobile and web trading channels.
- TD Ameritrade (AMTD -23%)
- E Trade (ETRD -16.95%)
Follow Up - Technical - Spearman One Week Later

Tesla
- Last Thursday, Tesla rolled out a software update bringing a slate of new features to customers' cars in the U.S., including in-car karaoke, entertainment services like Netflix and Hulu, and a feature that lets customers summon their cars like they're calling a pet -- no driver required.
Wait - Weren't they exempt?
- Chris Collins, a Republican U.S. congressman from New York, is expected to plead guilty on Tuesday in a case charging him with taking part in an insider trading scheme involving an Australian biotechnology company.
Our Buddies
- The Pentagon on Thursday announced that the U.S. will send a Patriot missile battery, radars and roughly 200 support personnel to Saudi Arabia in the wake of the attacks on its oil facilities earlier this month.
- Those additional forces include two Patriot missile artillery batteries and one Terminal High Altitude Area Defense, or THAAD missile defense system.
- "It is important to note these steps are a demonstration of our commitment to regional partners, and the security and stability in the Middle East." - Pentagon Spokesman
- Are they paying us??????
- BTW - Crude Oil now trading under the price it was before the spike due to the drone attacks.
How do we feel about this?
- Starting Tuesday, a controversial law will allow some teachers in Florida to carry guns inside the classroom.
Fake News - Now Fake Love
- The FTC Sues Owner of Online Dating Service Match.com for Using Fake Love Interest Ads To Trick Consumers into Paying for a Match.com Subscription
- The Federal Trade Commission sued online dating service Match Group, Inc. (Match), the owner of Match.com, Tinder, OKCupid, PlentyOfFish, and other dating sites, alleging that the company used fake love interest advertisements to trick hundreds of thousands of consumers into purchasing paid subscriptions on Match.com.
- The agency also alleges that Match has unfairly exposed consumers to the risk of fraud and engaged in other allegedly deceptive and unfair practices. For instance, the FTC alleges Match offered false promises of "guarantees," failed to provide services to consumers who unsuccessfully disputed charges, and made it difficult for users to cancel their subscriptions.
---
420 Stocks ...

Stocks to watch: CGC, STZ, TLRY, CRON, MJ, NBEV
---
Love the Show?
Then how about a Donation?
---

*** NEW INTERACTIVE CHARTS ***
Winners will be getting great stuff like the new DHUnplugged Shirts (Designed by Jimbo) -
PLUS a one-of-a-kind DHUnplugged CTP Winner's certificate..

CLICK HERE FOR MORE CHARTS ON TRADING VIEW
---
UPDATE - NEW ETF - Global X Millennials Thematic ETF Challenge!
The top holdings of Global X Millennials Thematic ETF (MILN) include stocks many investors would expect, such as Facebook, LinkedIn and Amazon, which take advantage of the tech tendencies of millennials. But some names might be more surprising like real estate investment trusts AvalonBay Communities and Equity Residential, and Home Depot, which could benefit from millennials moving out of the home of their parents.
We are creating the DH Old Codger Index Portfolio to compete against this new ETF to see how "old school" stocks do in comparison. Companies in our index will include: (updated names as of 8/29/16)
We have the performance summary running (daily and since inception of 5/6/16) - DHOCI vs. Millennials ETF Battle
---
Follow Up - WeWork Fallout
- Now Softbank wants to remove founder
- Concern mounting that the company only has enough money ($700 million cash burn per quarter) until mid-2020
- Big upheaval for commercial real estate in areas like Manhtatan and San Francisco and London
- WeWork's landlords in New York and London, the two biggest markets for the troubled co-working firm, are preparing for any drop in demand from the company that previously snapped up space when vacancies were on the rise.
- The company is the largest private-sector tenant in both cities. In Manhattan, the company has 7.2 million square feet of space, according to brokerage firm CBRE Group Inc. In London, the company has leased about 3.7 million square feet since 2014, according to data compiled by broker Savills Plc, making it a major source of demand that's helped the U.K. capital weather the uncertainty following the 2016 Brexit vote.
- WeWork's parent The We Company on Monday filed to withdraw its initial public offering, a week after the SoftBank-backed office-sharing startup ousted founder Adam Neumann as its chief executive officer.
- WeWork bonds trading at 84.5 cents on the dollar
- Looks like a gigantic securitization of real estate funded by private equity and cheap money... Sound familiar?
Seems to be a trend...
- US retailer CVS has become the latest to suspend the sale of a heartburn drug being investigated for links to cancer.
- It follows concern in several countries over the presence of impurities in Zantac and other ranitidine products.
- Canada and France have already announced Zantac recalls. The US and the European Union are investigating.
- UPDATE - Now Walgreens s suspending Zantac from sales....
- Sanofi is the company that makes the drug.
This is what they had in mind
- Amazon is in talks to bring the cashierless technology that runs its Go stores to other retailers like airport shops and movie theaters, according to people familiar with the matter.
- The effort would help Amazon grow its retail presence so the company can lower its reliance on online shopping, but at a faster pace and at lower cost than building its own stores.
- Simultaneously it might help Amazon form bonds with companies that would ordinarily consider Amazon the competition. That type of collaboration could lead to further growth of Amazon's cloud business.
IPO - Flopping
- Peloton (down to $22.50) - IPO'd at $29
- A Manhattan federal judge has approved the National Music Publishers' Association's (NMPA) request to double damages to $300 million in a lawsuit against Peloton, for the exercise startup's alleged use of more than 2,000 songs in its workout videos without the proper licenses.
What would John C. Dvorak have written for PC Magazine?
---
See this week's stock picks HERE
---
Follow John C. Dvorak on Twitter
Follow Andrew Horowitz on Twitter
---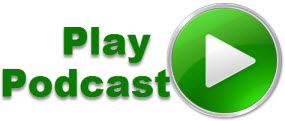 Podcast: Play in new window | Download (Duration: 1:04:28 — 59.3MB)
Subscribe: RSS