Closing in on all-time high levels again – while the impact of the trade war slows the global economy.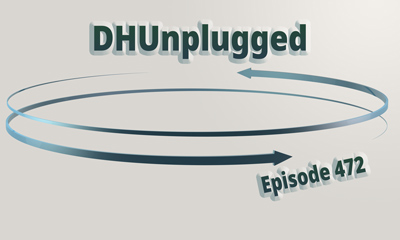 Apple issuing debt to add fuel to buybacks an dividends.
The new Volfefe index and more..
PLUS we are now on Spotify !
---
Click HERE for Show Notes and Links
DHUnplugged is now streaming live - with listener chat. Click on link on the right sidebar.
---
Love the Show?
Then how about a Donation?
---
Follow John C. Dvorak on Twitter
Follow Andrew Horowitz on Twitter
Goldilocks - Good, not too good, bad, not too bad
WeWork Value cut in half
VIX back at 15
The Volfefe Index
Markets back to Rally Mode
Market Update
S&P, NASDAQ and DJIA Rally for the week
China says a meeting is planned for October  - Nothing scheduled...
Stocks just 2% below all-time highs again (magnet toward 3,000 on S&P 500)
High fliers/bloated multiple stocks getting slammed. Rotation back to Value over the past few days has been impressive.
- Major spread in returns of growth and value last few days.
10 Point Rip on the S&P in the final minute of trading today....
China suffering
- Exports declined 1.0% yr/yr (expected +2.0%)
- Imports fell 5.6% yr/yr (expected -6.0%)
Asia
- The Bank of Korea cautioned that South Korea's potential GDP will fall at a faster rate than previously expected due to a decreasing number of eligible workers as the country's population ages.
Hong Kong
- The number of tourists visiting the city suffered one of the biggest drops on record in August, one of the clearest indications that months of antigovernment protests are decimating parts of the local economy.
- The worst drop since the SARS outbreak
The "DEAL"
--- From the South China Morning Post - (Mouthpiece of China Govy)
- As part of the discussions, China has offered to buy American products in exchange for a delay in a series of US tariffs and easing of a supply ban against Chinese telecommunications giant Huawei Technologies.
- The source said China could also offer more market access, better protection for intellectual property and to cut excess industrial capacity, but would be more reluctant to compromise on subsidies, industrial policy and reform of state-owned enterprises.
You're Fired!
- President Trump fires National Security Advisr John Bolton
- Tweet - "I informed John Bolton last night that his services are no longer needed at the White House. I disagreed strongly with many of his suggestions, as did others in the Administration, and therefore I asked John for his resignation, which was given to me this morning. I thank John very much for his service. I will be naming a new National Security Advisor next week."
- Oil dropped hard as this may leave room for negotiations again with Iran (sanctions lifted)
Split Economy (U.S.)
- US ISM Manufacturing drops below 50, but Services remain strong
Apple Credit Card Follow Up
- Apple may be warning owners of its new titanium credit card against storing the card in leather wallets for fear it could tarnish its all-white finish, but the company may have inadvertently created the perfect canvas for savvy DIYers.
- People using controlled machine tooling devices on the card
- The result is an Apple Card emblazoned with the intricate decals found on the back of a Bicycle playing card.
- Others have polished off he outer coating and now have a bare metal version of the device
- Purposeful?
More on Apple
- Apple issuing a new round of debt - $7 billion
- Apple plans to use the proceeds from the bonds for "general corporate purposes," including share buybacks, payment of dividends, funding for working capital, and acquisitions, according to the prospectus.
Even More Apple
- Product event today - Pushing Apple Games (subscription service @ $4.99/month)
- Apple TV+ with original content. See (Future World - Humans don't have Vision), The Morning Show..... 1st shows available November 1st - $4.99/month for entire family (NFLX drops on price and Apple will include in new iPhone purchases for 1-year FREE) - - Price point lower than expected.
- New 7th Generation iPad - 10.2" Retina Display - 100% Recycled Aluminum (Starting at $329)
- Apple Watch - Life saving stories with health app, potential for exercise benefits, benefit of iWatch on people's lives. Health research benefits. (Next Gen Series 5 announced - always on display) $399 and $499
- Series 3 Watch remains available at $199
- iPhone: Announcing the iPhone 11... Immersive sound, Wide Camera 12MP and Ultra Wide Camera 12MP. New Night Mode to brighten photos in low light. 4K @ 60 FPS
LOOK AT THIS:
WeWork
- WeWork owner The We Company is seeking a valuation of between $20 billion and $30 billion in its planned initial public offering,
- Well below the $47 billion it was worth at the start of the year.
- Potential for additional valuation decline before the IPO
Volfefe index
- In an attempt to quantify the impact of Trump's tweets on the bond market, J.P. Morgan devised a "Volfefe Index" to analyze how the president's tweets are influencing volatility in U.S. interest rates.
- J.P. Morgan found that the index, named after Trump's infamous and still mysterious "covfefe" tweet, explains a measurable fraction of the moves in implied rate volatility for 2-year and 5-year Treasurys.
- Out of about 4,000 non-retweets occurring during market hours from 2018 to the present, only 146 moved the market.
- Most of Trump's tweets come around noon to 2:00 pm, with a 1:00 pm tweet roughly three times as likely to arrive at any other hour of the afternoon or evening, according to J.P. Morgan's report.
NO!
- Facebook Inc is launching its dating services in the United States, the social network said last week.
- The company said users will be able to integrate their Instagram accounts with Facebook's dating profile and add Instagram followers to their "Secret Crush" lists.
- That feature allows users to indicate romantic interest in a friend, without the attraction becoming public. If two friends each tag the other as a crush, Facebook Dating alerts both of the interest.
- The service would be optional for Facebook and Instagram users, the company said, adding that dating activity of users will not appear on their profile or news feed.
- Giving more personal data to FB - yeah that is smart....
Meanwhile...
- Fifty state attorneys general, led by Texas, have open an investigation into Google's "potential monopolistic behavior."
- The announcement follows one from a separate group of states Friday that disclosed an investigation into Facebook's market dominance.
- The two probes widen the antitrust scrutiny of big tech companies beyond sweeping federal and congressional investigations and enforcement action by European regulators.
Fed Research on Trade Dispute
- Trade policy uncertainty driven by the Trump administration's escalating dispute with China means hundreds of billions of dollars in lost U.S. output and as much as $850 billion lost globally through early next year, research published  by the Federal Reserve suggests.
- The Fed researchers analyzed newspaper articles and corporate earnings calls to estimate trade policy uncertainty, finding it has recently "shot up to levels not seen since the 1970s."
- The Fed researchers then estimated the blow such uncertainty delivers to economic activity, as businesses pull back on investment and production. They concluded that globally and in the United States, its impact is around 1% to GDP.
AT&T
- Elliot Management sent a letter to the company's Board of Directors "outlining a compelling value-creation opportunity at AT&T."
- Elliott says it made the investment because the company "exhibits a unique combination of historical underperformance, a depressed valuation, well-positioned assets and a clear path forward to generate extraordinary value for shareholders and other stakeholders."
- Elliott Management laid out its Activating AT&T Plan, recommending increased strategic focus, improved operational efficiency, a formal capital allocation framework, and enhanced leadership and oversight.
- Elliott thinks the stock could rise to over $60/share by the end of 2021 if the company can execute on its plans.
- Follow up - AT&T has hired Goldman Sachs to defend itself against Elliot.
---
420 Stocks ...

Stocks to watch: CGC, STZ, TLRY, CRON, MJ, NBEV
---
Love the Show?
Then how about a Donation?
---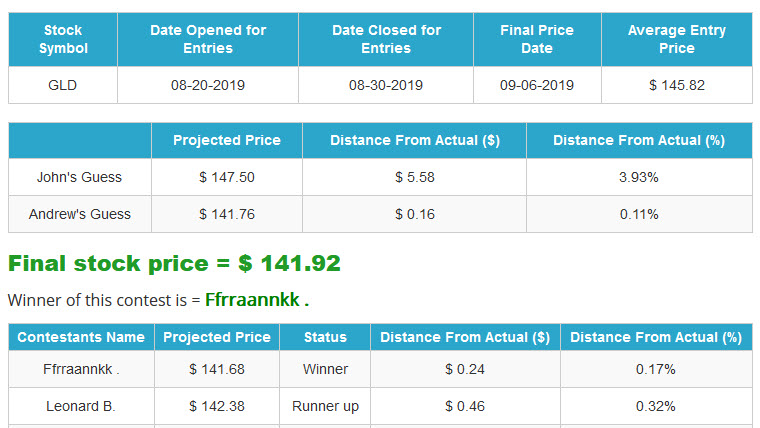 *** NEW INTERACTIVE CHARTS ***
Winners will be getting great stuff like the new DHUnplugged Shirts (Designed by Jimbo) -
PLUS a one-of-a-kind DHUnplugged CTP Winner's certificate..

CLICK HERE FOR MORE CHARTS ON TRADING VIEW
---
UPDATE - NEW ETF - Global X Millennials Thematic ETF Challenge!
The top holdings of Global X Millennials Thematic ETF (MILN) include stocks many investors would expect, such as Facebook, LinkedIn and Amazon, which take advantage of the tech tendencies of millennials. But some names might be more surprising like real estate investment trusts AvalonBay Communities and Equity Residential, and Home Depot, which could benefit from millennials moving out of the home of their parents.
We are creating the DH Old Codger Index Portfolio to compete against this new ETF to see how "old school" stocks do in comparison. Companies in our index will include: (updated names as of 8/29/16)
We have the performance summary running (daily and since inception of 5/6/16) - DHOCI vs. Millennials ETF Battle
---
IPOs
- Peloton (Nasdaq) amends S-1 and sets IPO price range of $26-29 per share for 40 mln shares of Class A common stock
- WeWork valuation cut in 1/2 on massive losses - Major investors Softbank pleading with company to hold off on IPO (Company looks to move ahead)
U.K.
- John Bercow has announced he will stand down as speaker of the House of Commons on the Brexit deadline of October 31 if MPs do not vote for a general election.
- He said that if MPs do vote in favour of a general election, he would stand down at the suspension of parliament.
Where does this go?
- A senior Iranian nuclear official said on Saturday that the clock was ticking for other parties to salvage a 2015 nuclear deal and that it had the capacity to raise its uranium enrichment beyond 20%, although it had no plans to do so for the time being.
- "We have started lifting limitations on our Research and Development imposed by the deal ... it will include development of more rapid and advanced centrifuges ... all these steps are reversible if the other side fulfils its promises," Behrouz Kamalvandi, spokesman for Iran's nuclear agency, said in a televised news conference.
Ding a Ling
- U.S. Democratic Senator Edward Markey raised concerns on Thursday that law enforcement use of Amazon.com Inc's Ring doorbell camera in investigations could disproportionately affect people of color and encourage racial profiling.
- In a letter to Amazon Chief Executive Jeff Bezos, Markey said sharing information from Ring's at-home camera systems with police departments "could easily create a surveillance network that places dangerous burdens on people of color" and stoke "racial anxieties" in communities where it works with law enforcement.
What would John C. Dvorak have written for PC Magazine?
---
See this week's stock picks HERE
---
Follow John C. Dvorak on Twitter
Follow Andrew Horowitz on Twitter
---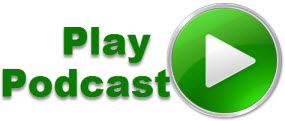 Podcast: Play in new window | Download (Duration: 1:01:58 — 57.0MB)
Subscribe: RSS