Economics in the Upside Down. Tariff spat and trade war heating up – markets take a dive. Yield curve (2/10's) clearly inverted.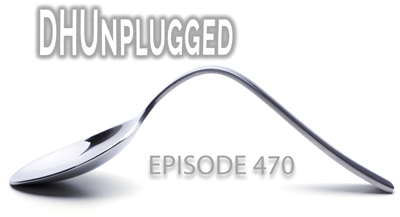 Chicken sandwich wars and fake chicken on the menu.
Are these signs of something or just business as usual?
PLUS we are now on Spotify !
---
Click HERE for Show Notes and Links
DHUnplugged is now streaming live - with listener chat. Click on link on the right sidebar.
---
Love the Show?
Then how about a Donation?
---
Follow John C. Dvorak on Twitter
Follow Andrew Horowitz on Twitter
MORE TARIFFS! Where is this going?
Excuses and rationalizations permeate market narrative
Chicken Sandwich Wars!
G-7 update (that is all there is on that - that is the update)
Market Update
4 weeks down for U.S. markets
Trend seems broken
Tariff Mayhem
G-7 pointless ( a few "deals in principal (aka Frameworks)
Big Move Friday - DJIA down 600+, NASDAQ off by 3%
VIX hits 21 again
Gold flies above $1,500
2/10's invert (again.....) - 40bps spread now
It is starting to look like the trend is on the bend
Still Confident?
August Consumer Confidence 135.1 vs 129.6 consensus; July 135.7
INVERSION
For the first time in well over a decade, you now earn a higher rate of interest to lend money to the US government for 3 months than for 30 years
Timeline: Ridiculousness
- 8:02 Am Friday - China adds retaliatory tariffs on $75 billion of goods (9/1 and 12/15)
-  Soon after, Powell sends dovish signal but not significant during speech at Jackson Hole
- Trump Tweets : who is America's "bigger enemy," Powell or Chinese President Xi Jinping
- Trump "orders" US companies to stop doing business in China (markets plunge)
- After Close - Trump adds to existing and proposed tariffs on all goods from China
- Yuan drops 2% (lowest since tracking data available)
- Fast forward to Monday early morning... Futures down 300+
-- Trump Says China called and want to restart talks
---- Futures rally
--- China responds that they have no idea about a "call"
--- Markets try to bounce, but seeing a "Boy Who Cried Wolf" scenario occurring

China offsets tariffs - Yuan Devaluation since trade spat:
Jobs Recount (good but not as good)
- American employers created 500,000 fewer jobs than initially estimated from January 2018 through March 2019, according to new data from the Labor Department released on Wednesday.
- Last year, the hiring likely averaged around 180,000 jobs per month, down from the 223,000 jobs initially estimated, though better than the 2017's average of 179,000 jobs per month.
- The final benchmark revision will be issued in February 2020 with the publication of the January 2020 Employment Situation news release.
Google Trends - "Recession"
Numbers represent search interest relative to the highest point on the chart for the given region and time. A value of 100 is the peak popularity for the term. A value of 50 means that the term is half as popular. A score of 0 means there was not enough data for this term.
Tax Cut 2?
- Senior White House officials are discussing the possibility of a temporary payroll tax cut in an effort to boost the economy in the face of a potential slowdown, the Washington Post reported on Monday, citing three people familiar with the discussions.
Tesla
- Electric carmaker Tesla is scouting out locations for a possible factory in the German state of North Rhine-Westphalia (NRW), Germany's most populous state, daily Rheinische Post reported on Sunday, citing people familiar with the matter.
Apple Credit Card
- Apple's new Goldman Sachs-backed credit card launched to all US iPhone users just last week already has some problems.
- Namely, that it can be easily damaged. Thanks to a support webpage unearthed by MacRumors, Apple is advising against keeping your Apple Card in a leather wallet or in direct contact with denim, as such fabrics "might cause permanent discoloration that will not wash off."
- Apple claims its credit card, one of the heaviest cards on the market, is "laser-etched with the card holder's name and the Apple logo" and contains a bright white finish "achieved through a multi-layer coating process that's added to the titanium base material." In other words, if any kind of metal comes into contact with it, including the edges of another credit card, it could suffer some serious scratches or other damage to the finish.
Facebook LIBRA Update
- The chair of the U.S. House Financial Services Committee said on Sunday she remained concerned about Facebook's plans for a digital currency after meeting the government officials in Switzerland that Facebook has said will regulate it.
- "While I appreciate the time that the Swiss government officials took to meet with us, my concerns remain with allowing a large tech company to create a privately controlled, alternative global currency," Congresswoman Maxine Waters said in a statement.
Government Shutdown?
- Five weeks out from the next shutdown deadline, House leaders are already preparing lawmakers for another short-term spending extension that keeps the government running until late November or early December.
- September 30 deadline...
Are You Ready?
- Starbucks  will start to serve its pumpkin spice latte nationwide on Tuesday, Aug. 27.
- Ever tried?
Airline Tickets by Bot
- Discount carrier Spirit Airlines is planning to roll out next month booking services via text message, allowing travelers to buy flights and change reservations through text messaging platform WhatsApp.
- The service will start on Sept. 1. and will be available in English and Spanish.
- Customers will first interact with a chatbot that will provide basic information about the request and then a Spirit agent will take over, said spokesman Haven Kaplan.
- From there, the guest follows a link to complete the booking, outside of WhatsApp.
Safe Haven Sectors Dominate in August
Smoking Buddies Back Together?
- Philip Morris International is in discussions with Altria about a possible all-stock, merger of equals, the tobacco giants announced Tuesday.
The companies did not disclose the stake that each company would expect to hold in the potential new combined company, but Bloomberg reported on Tuesday that Philip Morris International and Altria are weighing a 52%-48% split, respectively.
JCD - Writing Articles - Wealth Tax Essay [LINK]
- Explain
---
420 Stocks ...

Stocks to watch: CGC, STZ, TLRY, CRON, MJ, NBEV
---
Love the Show?
Then how about a Donation?
---

*** NEW INTERACTIVE CHARTS ***
Winners will be getting great stuff like the new DHUnplugged Shirts (Designed by Jimbo) -
PLUS a one-of-a-kind DHUnplugged CTP Winner's certificate..

CLICK HERE FOR MORE CHARTS ON TRADING VIEW
---
UPDATE - NEW ETF - Global X Millennials Thematic ETF Challenge!
The top holdings of Global X Millennials Thematic ETF (MILN) include stocks many investors would expect, such as Facebook, LinkedIn and Amazon, which take advantage of the tech tendencies of millennials. But some names might be more surprising like real estate investment trusts AvalonBay Communities and Equity Residential, and Home Depot, which could benefit from millennials moving out of the home of their parents.
We are creating the DH Old Codger Index Portfolio to compete against this new ETF to see how "old school" stocks do in comparison. Companies in our index will include: (updated names as of 8/29/16)
We have the performance summary running (daily and since inception of 5/6/16) - DHOCI vs. Millennials ETF Battle
---
IPO on the Way
- Peloton Interactive (Nasdaq) officially files for IPO - touts 1.4 mln+ members, 2019 revs of $915 mln and 95% 12-month retention rate
ODD/WEIRD/CRAZY
- Overstock.com CEO Patrick Byrne announced that he would step down from the company he founded, days after releasing a bizarre statement describing his involvement with Butina, the "Deep State," "Men in Black," and Russian-linked "political espionage" campaigns against Hillary Clinton and Donald Trump.
- In a letter to shareholders, Byrne lamented that his continued presence at the company "may affect and complicate all manner of business relationships."
- "While I believe that I did what was necessary for the good of the country, for the good of the firm, I am in the sad position of having to sever ties with Overstock, both as CEO and board member," Byrne said in the statement.
Popeye's Chicken Sandwich
- Viral move - brilliant!
- $3.99 chicken sandwich (challenged against Chik-Fil-A)
- Hour long waiting time at Popeye's.
More Chicken...
- End of Days Warning....
- KFC will start testing plant-based fried chicken from Beyond Meat in an Atlanta restaurant on Tuesday.
What would John C. Dvorak have written for PC Magazine?
---
See this week's stock picks HERE
---
Follow John C. Dvorak on Twitter
Follow Andrew Horowitz on Twitter
---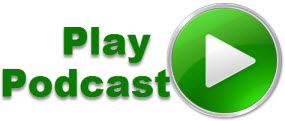 Podcast: Play in new window | Download (Duration: 1:03:58 — 58.8MB)
Subscribe: RSS