Markets are taking back some of the steep losses from last week.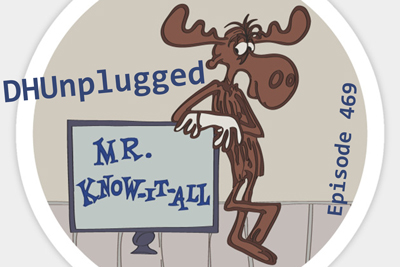 All eyes are on the end of the week when we will hear from plenty of central bank know-it-alls from the Jackson Hole Eco confab.
China's economic condition is in focus and more….
PLUS we are now on Spotify !
---
Click HERE for Show Notes and Links
DHUnplugged is now streaming live - with listener chat. Click on link on the right sidebar.
---
Love the Show?
Then how about a Donation?
---
Follow John C. Dvorak on Twitter
Follow Andrew Horowitz on Twitter
Wild week of swings - ended on up note
Follow through or fake out?
Banks getting some Volker Rule relief
All eyes on the Jackson Hole Eco confab
Announcing a new CTP!
Market Update
More easing - China, EuroZone
FISCAL EASING RUMORS - German deficit spending up to $50 billion.....
Trump pushing for 100 bps cut and restart of Quant easing
Jackson Hole confab ... August 22 - 24, 2019 (The Know-It-Alls will be speaking)

What do we think of this?
- US President Trump tweets economy is strong, despite Fed; repeats calls for Fed to cut rates by 100bps, and perhaps some QE as well, Trump says that would make the US economy better
- Is economy strong? Is this just a political stunt?
More Easing:
- Bank of America Merrill Lynch said it expects the central bank to cut its deposit rate by 20 basis points and engage in a small quantitative easing program, lasting up to a year of bond purchases worth 30 billion euros per month.
- Over the weekend, the PBOC took a long-awaited step in interest-rate reform, which aims to give markets more sway in determining borrowing costs.
- The central bank will make the loan prime rate, which banks offer to their best clients, the new benchmark for pricing loans.
- That rate also will be linked to lenders' cost of borrowing from the central bank, or the so-called medium-term lending facility.
- Previously it followed the one-year lending rate, which has been considered too blunt a tool to manage an economy so saddled with debt.
- (China was initially thought to be easing on this news, but this is more of a tweak than anything else)
FIRE!
- Tesla sued by Walmart after its solar panels caught fire atop seven different stores
PG&E - Finally Breaks
- The bankrupt company was trading as high as $24 recently - even though it was known to have massive lawsuits that would dwarf its assets
- PG&E Craters on Risk of Up to $18 Billion in Fire Lawsuits On Friday U.S. Bankruptcy Judge lifted a freeze on lawsuits tied to the 2017 Tubbs fire.
- Now trading at ~ $10.40
China - Eco
- Growth of China's industrial output slowed much more than expected to 4.8% in July from a year earlier, official data showed on Wednesday, in the latest sign of faltering demand in the world's second-largest economy as the United States ramps up trade pressure.
- The July pace was the slowest since Feburary 2002.
- Analysts polled by Reuters had forecast industrial output would rise 5.8% from a year earlier, slowing from 6.3% in June.
*** Note: If you want to know more about the Long Fuse - a look into the impact of negative interest rates - listen to this week's TDI Podcast.
- Also, remember to listen to No Agenda - Thursdays and Sundays at 12/noon EST.
Nice Move!
- Just two months before lawmakers grilled executives from Amazon, Apple, Facebook, and Google at a hearing held as part of a broader antitrust probe, some of Amazon's top executives made donations to the chair of the subcommittee leading the investigation.
- Over a three-week period starting in late May, five senior executives from Amazon made individual contributions to Rep. David Cicilline, the Democrat from Rhode Island who's leading the House antitrust investigation into major tech companies, public filings show.
- Cicilline became the chairman of the House Judiciary Committee's Antitrust, Commercial and Administrative Law Subcommittee in January, when Democrats regained control of the House.
- The executives include Amazon's CEO of worldwide consumer Jeff Wilke, CFO Brian Olsavsky, general counsel David Zapolsky, SVP of worldwide operations Dave Clark, and SVP of North America consumer Doug Herrington. They all contributed the max $2,800 allowed, except for Olsavsky, who donated $1,500.
Greenland - what are the benefits of U.S. buying?
- What is the point?
- Can/will this happen?
This is really interesting
- The heads of nearly 200 U.S. companies said Monday they are committing to a move away from the idea that the main purpose of a company is to maximize shareholder value, marking a break with a long-held conviction.
- The Business Roundtable, a group of chief executives that was formed to promote pro-business interests, said it is redefining its definition of the purpose of a corporation to include all of its stakeholders, including employees, suppliers — and broader society.
- The group is now committing to delivering value to customers, investing in employees in ways that go beyond financial compensation to include training and education to ensure their skills are kept up to date, and embracing "diversity and inclusion, dignity and respect."
-  The group is also committing to dealing fairly and ethically with its supply chain, supporting the communities in which they operate and generating long-term value for shareholders, who provide the capital companies need to invest and grow.
Hong Kong
- Protests continued over the weekend
- Umbrella pictures/images were pretty cool
------- Why umbrellas used?
- Pepper Spray shield
--- Tear Gas doesn't hit them
---- Water bottles used when tear gas drops to extinguish
VAPE
- The CDC is working with health departments in Wisconsin, Illinois, California, Indiana and Minnesota on the investigation. Since June 28, states have reported 94 possible cases of severe lung illness tied to vaping, primarily among teenagers and young adults, according to a CDC statement on Saturday. Of those cases, 30 occurred in Wisconsin.
- Patients experienced coughing, shortness of breath and fatigue. Some had serious breathing difficulties that required ventilation.
Disney - Whoops
- A former Walt Disney Co. accountant says she has filed a series of whistleblower tips with the Securities and Exchange Commission alleging the company has materially overstated revenue for years.
- The parks-and-resorts business segment systematically overstated revenue by billions of dollars by exploiting weaknesses in the company's accounting software
- Kuba has also alleged that employees sometimes recorded revenue twice for gift cards, both when guests bought the gift card and when it was used at a resort.
- Sometimes, revenue was recorded even though a gift card was given to a guest for free following a customer complaint, for instance, according to the whistleblower's allegations.
- Several ways employees allegedly boosted revenue, including recording fictitious revenue for complimentary golf rounds or for free guest promotions. Another alleged action Kuba described in her SEC filing involved recording revenue for $500 gift cards at their face value even when guests paid a discounted rate of $395.
Retail Down in the Dumps
- What will help these ailing big-box stores?
- Is sentiment so bad that it may be a buying opportunity?
- YTD ... M (-47.18%), DDS (-6.35%) , KSS (-30.43%), JCP (-39.42%), GME (-78%), FL (-26%), GPS (-36%), URBN (-36%)
Home Depot Earnings
- Second quarter same store sales grew 3.1%, an improvement from 2.5% in the first quarter, but a modest miss versus estimates at +3.3%.
- Management said comp growth accelerated throughout the quarter. Cool temperatures earlier this summer likely impacted seasonal items.
- Gross margin declined 20 bps yr/yr but came in just above estimates at 33.8%, and earnings grew 4% to $3.17/share, beating the S&P Capital IQ Consensus estimate by $0.09.
- Home Depot reaffirmed its EPS outlook but lowered its sales forecast to 2.3% growth from 3.3% growth and its comparable store sales forecast to 4% from 5%, citing lumber deflation, "as well as potential impacts to the U.S. consumer arising from recently announced tariffs." Analysts were projecting 4.3% comp growth for the year, so the reduced forecast wasn't a total shock.
- The single family home market is quite healthy at the entry level in the face of lower mortgage rates, but lumber deflation is a clear headwind for the home improvement retailer.
---
420 Stocks ...

Stocks to watch: CGC, STZ, TLRY, CRON, MJ, NBEV
---
Love the Show?
Then how about a Donation?
---

*** NEW INTERACTIVE CHARTS ***
Winners will be getting great stuff like the new DHUnplugged Shirts (Designed by Jimbo) -
PLUS a one-of-a-kind DHUnplugged CTP Winner's certificate..

CLICK HERE FOR MORE CHARTS ON TRADING VIEW
---
UPDATE - NEW ETF - Global X Millennials Thematic ETF Challenge!
The top holdings of Global X Millennials Thematic ETF (MILN) include stocks many investors would expect, such as Facebook, LinkedIn and Amazon, which take advantage of the tech tendencies of millennials. But some names might be more surprising like real estate investment trusts AvalonBay Communities and Equity Residential, and Home Depot, which could benefit from millennials moving out of the home of their parents.
We are creating the DH Old Codger Index Portfolio to compete against this new ETF to see how "old school" stocks do in comparison. Companies in our index will include: (updated names as of 8/29/16)
We have the performance summary running (daily and since inception of 5/6/16) - DHOCI vs. Millennials ETF Battle
---
Why were cornflakes invented?
- Mr Kellogg, the man who created Corn Flakes, produced the cereal in the late 19th century and marketed it as a "healthy, ready-to-eat anti-masturbatory morning meal".
- He was a Seventh-day Adventist and worked as a physician who staunchly believed in celibacy and that sex was unhealthy and immoral.
- Mr Kellogg was such a firm believer that sex was damaging to the mind and body that he slept in a separate room from his wife and never consummated the marriage, choosing instead to adopt all their children.
Facebook
- Facebook unveils new privacy features, cautions that users clearing their activity could have some impact on business
- "If you clear your off-Facebook activity, we'll remove your identifying information from the data that apps and websites choose to send us. We won't know which websites you visited or what you did there, and we won't use any of the data you disconnect to target ads to you on Facebook, Instagram or Messenger.
- We expect this could have some impact on our business, but we believe giving people control over their data is more important."
- https://newsroom.fb.com/news/2019/08/off-facebook-activity/

Maybe Katy Perry should her morning with a bowl of Corn Flakes?
- Another person has stepped forward to accuse Katy Perry of sexual misconduct.
- Russian journalist Tina Kandelaki said that an intoxicated Perry allegedly tried to kiss her without her consent. During a conversation with Russian media outlet StarHit, Kandelaki claimed that the singer attempted to force herself before fighting her off.
What would John C. Dvorak have written for PC Magazine?
---
See this week's stock picks HERE
---
Follow John C. Dvorak on Twitter
Follow Andrew Horowitz on Twitter
---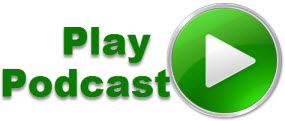 Podcast: Play in new window | Download (Duration: 1:02:51 — 57.8MB)
Subscribe: RSS