Fed rate cut decision and the employment report – all in the same week.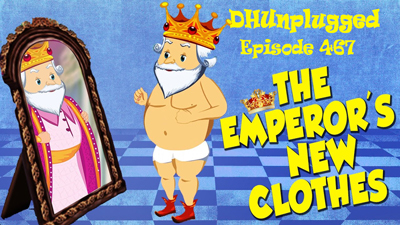 Tech has some good news and some bad…
Thoughts on the latest earnings season and more.
PLUS we are now on Spotify !
---
Click HERE for Show Notes and Links
DHUnplugged is now streaming live - with listener chat. Click on link on the right sidebar.
---
Love the Show?
Then how about a Donation?
---
Follow John C. Dvorak on Twitter
Follow Andrew Horowitz on Twitter
Earnings in for the Big Tech
The Emperor's New Clothes
Weekly New Highs for Markets
Fed Meeting - Rate Cut?
Employment Report Friday
Market Update
Last week - Markets climbed higher (ATH) on good earnings from big-tech
Amazon and Facebook concerns, Twitter, Google soar
China Trade deal - looks like a trip for food and relaxation - not much getting done
Starbucks climbs higher on good earnings
GDP +2.1% vs. 1.8%
Starting Off:
- Will the Fed Cut and by how much?
The Emperor's New Clothes
- The story-line
- Barron's story this weekend shook it loose - Sky-High Software Stocks Are Beginning to Look Like They're Forming a Bubble
- Many of the tech companies with no-earnings cited and those with earnings and ridiculous valuations.
On that...
- Interesting that we are seeing fewer stock able to make it through TDIMG stock screen process
- Last year 60+, now less than 30 names are coming through the screen.
Interesting Chart
- There has never been a recession in the post-war period without the LEIs first going negative. — Jeff Gundlach
- Chart from @TihoBrkan
 Last week it was the Russians - This week:
- Chinese companies are behind some of the most popular photo and video apps around the world. That may mean vast troves of user data are at risk of falling into Beijing's hands, according to cybersecurity experts.
PROGRAM NOTE - AH will be on vacation - No Show 8/6 (But will be back for 8/13 (unless something goes weird)
Beyond Meat (BYND) - Earnings
- 2nd earnings since the company went public
- Missed on EPS, Revenue way ahead - secondary offering
- Stock down as much as 15% - climbing as traders don't care about losses or dilution
BREXIT
- Boris Johnson giving EU an ulimatum
- Before talks begin, re-open the "divorce agreement" they were working on under May (EU refused)
- Pound tumbles 1.3%
Passive Investing
- Concerns mounting about certain sectors being overdone due to indexing
- Real Estate and other areas getting frothy
Money!
- Sixteen-year-old Kyle Giersdorf — screen name "Bugha" — took home $3 million Sunday after winning the inaugural Fortnite World Cup in New York, the largest-ever prize for a singe player in a videogame tournament.
Speed Bumps
- Looking to tame HFT
- High-frequency trading firms are hitting a growing number of "speed bumps," mechanisms that impose a split-second delay before executing trades. Critics say the delays make markets unnecessarily complex and unfairly favor certain players.
- Imposition of slit-second delay before executing orders.
- Regulators worry about flash crash and unfair practices
Twitter
- WOW - Massive ads appearing on my feed
- First time I ever really saw this level on mobile
- Thought - Cut rates before earnings to make earnings look better - now a flood on the stream
More Data Breach
- Capital One Financial Corp. said data from about 100 million people in the U.S. was illegally accessed after prosecutors accused a Seattle woman of breaking into the bank's server at a cloud-computing company.
- The woman, Paige A. Thompson, was arrested Monday and appeared in federal court in Seattle. The data theft occurred some time between March 12 and July 17, federal prosecutors in Seattle said.
- The cloud-computing company, on whose servers Capital One rented space, wasn't identified in court papers.
Are you eligible? Equifax $125
- https://eligibility.equifaxbreachsettlement.com/en/eligibility
---
420 Stocks ...

Stocks to watch: CGC, STZ, TLRY, CRON, MJ, NBEV
---
Love the Show?
Then how about a Donation?
---

*** NEW INTERACTIVE CHARTS ***
Winners will be getting great stuff like the new DHUnplugged Shirts (Designed by Jimbo) -
PLUS a one-of-a-kind DHUnplugged CTP Winner's certificate..

CLICK HERE FOR MORE CHARTS ON TRADING VIEW
---
UPDATE - NEW ETF - Global X Millennials Thematic ETF Challenge!
The top holdings of Global X Millennials Thematic ETF (MILN) include stocks many investors would expect, such as Facebook, LinkedIn and Amazon, which take advantage of the tech tendencies of millennials. But some names might be more surprising like real estate investment trusts AvalonBay Communities and Equity Residential, and Home Depot, which could benefit from millennials moving out of the home of their parents.
We are creating the DH Old Codger Index Portfolio to compete against this new ETF to see how "old school" stocks do in comparison. Companies in our index will include: (updated names as of 8/29/16)
We have the performance summary running (daily and since inception of 5/6/16) - DHOCI vs. Millennials ETF Battle
---
Disney
- Abigail Disney told the Yahoo News show "Through Her Eyes" that a worker sent her a Facebook message expressing how tragic being employed at the Magic Kingdom has become. So she decided to find out for herself.
- "I went to Anaheim, and I wanted to be sure I understood the situation and the context really, really well. Every single one of these people I talked to were saying, 'I don't know how I can maintain this face of joy and warmth when I have to go home and forage for food in other people's garbage,'" Disney, 59, told Yahoo News host and human rights activist Zainab Salbi in an interview posted Monday.
More Vaping
- Lawmakers blasted Juul for its alleged role in fueling a teen vaping "epidemic," calling the company's tactics "right out of the tobacco playbook" and eager to understand what makes Juul's e-cigarettes "so attractive to teenagers."
- A federal survey found nearly 21% — or 3 million — U.S. high school students vaped last year. Some, including former Food and Drug Administration Commissioner Scott Gottlieb, blame the surge in teen e-cigarette use on Juul, which makes the market-leading product.
Influencers
- Brands pay billions of dollars globally a year to promote their products through influencers who have sizable followings on top social media sites. - A new report suggests that, for a good chunk of their spending, those advertisers are getting ripped off.
- Fraudulent activity is costing advertisers $1.3 billion this year, according to a report from Cheq, a cybersecurity company focused on the digital media space
- The fraud figure represents about 15% of what the report predicts will be an $8.5 billion market this year in spending on global influencer marketing
OH MY!
 -- Instagram Rich List
What would John C. Dvorak have written for PC Magazine?
---
See this week's stock picks HERE
---
Follow John C. Dvorak on Twitter
Follow Andrew Horowitz on Twitter
---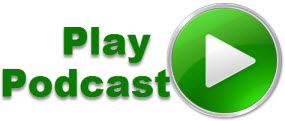 Podcast: Play in new window | Download (Duration: 59:08 — 54.4MB)
Subscribe: RSS