The Fed parade was out in force last week as they are approaching a rate decision. markets are really hoping for a big cut at the end of the month.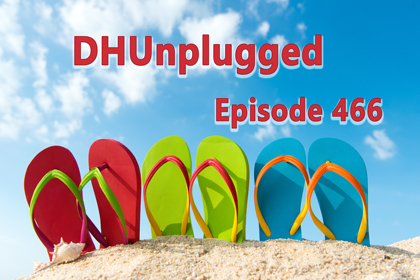 We may be setting up for some disappointment – depending on what the earnings season brings.
Plus –  a look into the latest reports and guidance from key companies…
PLUS we are now on Spotify !
---
Click HERE for Show Notes and Links
DHUnplugged is now streaming live - with listener chat. Click on link on the right sidebar.
---
Love the Show?
Then how about a Donation?
---
Follow John C. Dvorak on Twitter
Follow Andrew Horowitz on Twitter
Big week for earnings reports
Iran and UK/US issues heating up
A Weekly Outside Candle
NEWS ? Us envoy flying to China Monday (markets spike)
Tech in the hot-seat
Market Update
Last week - final days before Fed "blackout period"
- Markets in US down last week - trying to claw-back some of the losses this week
- So many Fed speakers, so many opinions
- Week ended lower for major indices - outside bar for the week
- Spike in markets due to headline that U.S. reps flying to China - Monday for talks
"Feddish"
Weird week for Fed speakers. Dove - more dove then smack down hawk.
- The only dissenting opinion came at the end of the week, after the close of markets on Friday
- Any coincidence that the "No Cut" speaker was scheduled for a time that markets were closed?
DEBT PILE
Debt ceiling deal - looks like the ceiling will be eliminated for the next two years - no end in sight now....
- Amazing how debt was such an issue and now there is no care in the world about how much debt we take on as a country
Earnings News
-Netflix shares sank nearly 12% in after-hours trading after the company posted quarterly results that showed it shed 130,000 U.S. customers from April to June.
- The world's dominant subscription video service said its slate of new shows during the quarter was not as appealing as expected and price increases in some markets dented growth.
- Netflix reported that it added 2.83 million paid streaming subscribers outside the United States, below analyst expectations of 4.8 million, according to IBES data from Refinitiv. Analysts had forecast a U.S. gain of 352,000.
- Microsoft continues to deliver - beat on just about all metrics - stock hit all-time high after report
More on MSFT
- Microsoft is investing $1 billion in Elon Musk's OpenAI to build artificial intelligence that can tackle more complex tasks, the companies announced Monday.
- Through the partnership, the companies will build new Azure AI supercomputing technologies and Microsoft will become OpenAI's exclusive cloud provider, according to the announcements.
- The companies said the technology they plan to build, artificial general intelligence (AGI), will be able to solve more complex problems that AI currently is capable of.
DOJ ALERT
- The Department of Justice announced today that the Department's Antitrust Division is reviewing whether and how market-leading online platforms have achieved market power and are engaging in practices that have reduced competition, stifled innovation, or otherwise harmed consumers.
- The Department's review will consider the widespread concerns that consumers, businesses, and entrepreneurs have expressed about search, social media, and some retail services online. The Department's Antitrust Division is conferring with and seeking information from the public, including industry participants who have direct insight into competition in online platforms, as well as others."
Whirlpool Earnings????
- Whirlpool (WHR) posted better-than-expected Q2 results and raised its FY19 ongoing EPS guidance. EPS came in at $4.01 vs. the $3.72 consensus with revenue growing 3.5% on a currency neutral basis to $5.2 bln, also ahead of the $5.03 bln consensus.
- Stock down 5%

Harley Davidson Earnings
- Reports Q2 (Jun) earnings of $1.46 per share, excluding non-recurring items (restructuring plan costs and the impact of incremental tariffs), $0.07 better than the S&P Capital IQ Consensus of $1.39; revenues fell 6.0% year/year to $1.43 bln vs the $1.44 bln S&P Capital IQ Consensus.
- Reports Q2 motorcycle shipments of -5.3% yr/yr to 68,757
- Stock down to $32.50 at open, recovered toward $36.25
What next?
- Big week for earnings - 100+ S&P500 companies are reporting. (Google, Tesla, Twitter, Amazon .....)
MEATY
- Beyond Meat rocking again - Got several new deals with restaurants over the past few weeks...
- Is this really a BIG thing?  OR is it a fad with small float that is pushing up stock via Momo trade?
- Earnings July 29th (after close)
Bear Attack
- Gluskin Sheff's David Rosenberg warns earnings are "rolling over" and ominous economic data suggests the economy is on the brink of a recession.
- "Maybe a recession is not here. But it's certainly suggesting of a significant growth turndown right now in the U.S. economy,"
- "The stock market peaked on October of 2007 and the recession started two months later," he said. "This is one of these rare periods where earnings are coming down, earnings estimates are coming down and the stock market is just rocking and rolling because it's really a momentum liquidity and central bank driven market."
- He has is often making bearish calls - do we believe him this time?
This Week in Politics
- Former special counsel Robert Mueller will testify in Congress this week, with some Democrats hoping to overcome tepid public sentiment for impeachment proceedings for President Trump.
- Is this anything more than a sideshow?
WARNING
- Sen. Elizabeth Warren warned on Monday that the next financial crisis is on its way.
- "Warning lights are flashing. Whether it's this year or next year, the odds of another economic downturn are high — and growing,"
- "The country's economic foundation is fragile. A single shock could bring it all down. And the Trump Administration's reckless behavior is increasing the odds of just such a shock,"
----- How to avoid all of this?
---- She said the government should cut household debt by canceling up to $50,000 in student loan debt for most families, raise the minimum wage to $15 an hour and strengthen the power of unions.
Big News
- Jimmy De Frenne, a 48-year old who is learning to be a bus driver, set himself a challenge of sitting for 165 hours on a toilet set up specially for the feat in the middle of a bar, but gave up on Friday morning after 116 hours.
- De Frenne was allowed five minutes off every hour, which he could accumulate over several hours to allow him to sleep. Ironically, he needed toilet breaks as his bar toilet was not plumbed in.
PROGRAM NOTE - AH will be on vacation - No Show 8/6 (But will be back for 8/13 (unless something goes weird)
---
420 Stocks ...

Stocks to watch: CGC, STZ, TLRY, CRON, MJ, NBEV
---
Love the Show?
Then how about a Donation?
---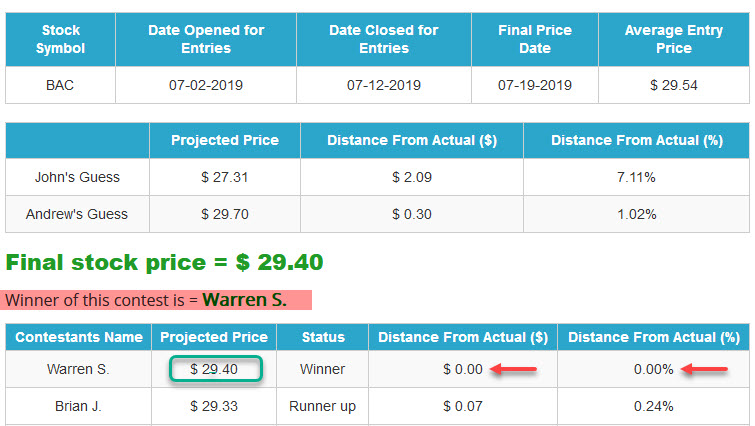 *** NEW INTERACTIVE CHARTS ***
Winners will be getting great stuff like the new DHUnplugged Shirts (Designed by Jimbo) -
PLUS a one-of-a-kind DHUnplugged CTP Winner's certificate..

CLICK HERE FOR MORE CHARTS ON TRADING VIEW
---
UPDATE - NEW ETF - Global X Millennials Thematic ETF Challenge!
The top holdings of Global X Millennials Thematic ETF (MILN) include stocks many investors would expect, such as Facebook, LinkedIn and Amazon, which take advantage of the tech tendencies of millennials. But some names might be more surprising like real estate investment trusts AvalonBay Communities and Equity Residential, and Home Depot, which could benefit from millennials moving out of the home of their parents.
We are creating the DH Old Codger Index Portfolio to compete against this new ETF to see how "old school" stocks do in comparison. Companies in our index will include: (updated names as of 8/29/16)
We have the performance summary running (daily and since inception of 5/6/16) - DHOCI vs. Millennials ETF Battle
---
Is It Back?
- Saudi-Aramco is holding its first investor earnings call in August
- Is this IPO back on the table for 2020?
- Oil prices stabilized )up) since they pulled the offerening
What?
- Bones were collected from the depths of the Vatican Saturday, the latest effort to solve the mystery of a 15-year-old girl who vanished 36 years ago.
- Last week, following an anonymous tip to look for Emanuela's remains under the statue of an angel pointing to a grave in the tiny Teutonic cemetery inside the Vatican walls, authorities pried open the tombs to two 19th German princesses but found them mysteriously empty of any human remains.
- After further research, Vatican officials realized that structural work had been carried out on the cemetery and the adjacent college in the 1960s and 1970s, which must have resulted in the princesses bones being moved.
- This led them to the discovery of containers of bones under a stone slab beneath the college, which were opened Saturday.
- Portera, the family's forensic expert, said "thousands of bones have been found."
Hysteria
- The Democratic National Committee sent a security alert to 2020 presidential campaigns Wednesday afternoon warning them not to use the popular smartphone application FaceApp, CNN has learned.
- "This app allows users to perform different transformations on photos of people, such as aging the person in the picture. Unfortunately, this novelty is not without risk: FaceApp was developed by Russians," the alert from Bob Lord, the DNC's chief security officer, read.
What would John C. Dvorak have written for PC Magazine?
---
See this week's stock picks HERE
---
Follow John C. Dvorak on Twitter
Follow Andrew Horowitz on Twitter
---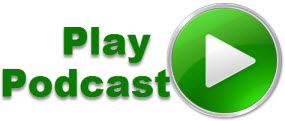 Podcast: Play in new window | Download (Duration: 56:37 — 52.1MB)
Subscribe: RSS