Massive losses have plagued EuroZone banks for years – one bank is getting closer to the end of  is life span.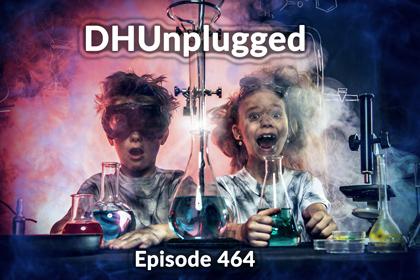 Plenty of economic news coming up and earnings season is about to get underway.
Negative yields provide an interesting Arbitrage opportunity – that is helping one specific country.
PLUS we are now on Spotify !
---
Click HERE for Show Notes and Links
DHUnplugged is now streaming live - with listener chat. Click on link on the right sidebar.
---
Love the Show?
Then how about a Donation?
---
Follow John C. Dvorak on Twitter
Follow Andrew Horowitz on Twitter
July 4th Weekend - Summer Slog - About to Heat Up
Employment Report - Big Surprise
Big News for a major EuroZone bank
Negative yields provide an interesting Arbitrage
An Update on John McAfee
AND - A NEW Closest to the Pin! Bank of America - a few days left to register and guess the price!

- DONATIONS
Market Update
Market ticks up last week to get close to the magic 3,000 level for the S&P 500 - then fails
China markets still under pressure as concern that trade talks will stall again
Drug companies get hit after President Trump floats the idea that US will allow only lowest country cost
EuroZone still in a mess - we will discuss Deutsche Bank
Employment Report - +224k vs +170k expected (markets selling off after this report - concern Fed will not move

Jobs Report
- 224,000 added to the payrolls
- 3.7% unemployment rate (slight tick higher, rationalized as good and rounding issue)
Global Yields - Negative Rules!
- Rates in the US will continue to stay low as long as countires push for negative yields.
- Simple arbitrage with limited risk (currency or bond risk)
Space - the Final Frontier
- Richard Branson's space-tourism venture, Virgin Galactic, is planning to go public as part of a deal with a special-purpose acquisition company (SPAC) created by Social Capital LP Chief Executive Officer Chamath Palihapitiya, a person familiar with the matter said.
- Virgin Galactic expects to be profitable two years after it begins publicly-trading, with the company aiming to fly tourists to the edge of space for the first time within a year.
- Virgin Galactic is on track to fly its first customers within a year.
Boeing
- No new orders for 737 Max for 3rd consecutive month
Sad Day
- A fire destroyed a massive Jim Beam warehouse filled with 45,000 barrels of bourbon
- Left it burning because "The longer it burns, the more of the distilled spirits burn with it," he said in a phone interview. "So when they go to put it out, there will be less contaminated runoff that goes into a drinking-water tributary."
- Seems fishy (maybe make more money on insurance due to increased cost and tariffs)
John McAfee Update
- Plans to run from Cuba for the Libertarian Party nomination for U.S. president
- "It would be trivial to get around the U.S. government's embargo through the use of a clever system of currency," the 73-year-old said Thursday. "So I made a formal offer to help them for free ... on a private channel through Twitter."
- "There are probably less than 10 people in the world who know how to do that and I'm certainly one of them."
- Proclaims to have fathered 47 children
WeWork
- Shared office space manager WeWork Cos is looking to raise $3 billion to $4 billion in debt before it goes public, a person familiar with the matter said on Sunday, a move aimed to fuel investor confidence in the company.
- Does this make sense? Why issue so much debt if they are tapping capital markets for an IPO?
Deutsche Bank
- Company will exit its equities sales and trading business, which in 2018 bought in 1.96 billion euros ($2.20 billion) in revenue, but will retain a small equity capital markets business.
- It also plans to cut back its fixed income business - traditionally seen as one of the bank's strengths - particularly its rates trading desks.
- These cuts are expected to lead to 18,000 job cuts.
- In total the bank plans to shrink the amount of risk weighted assets allocated to its trading operations by around 40%.
- Deutsche Bank will create a bad bank, called the Capital Release Unit, to manage the wind-down of assets related to its investment bank.
- These assets and businesses represented 74 billion euros ($83.06 billion) of risk-weighted assets and 288 billion euros of leverage exposure, as of December 31, 2018.
- Total restructuring cost of 7.4 billion euros.
- FAILED EXPERIMENT
Twitter-Unblock
- President Trump has been violating the Constitution by blocking people from following his Twitter account because they criticized or mocked him, a federal appeals court ruled on Tuesday.
---
420 Stocks ...

Stocks to watch: CGC, STZ, TLRY, CRON, MJ, NBEV
---
Love the Show?
Then how about a Donation?
---

*** NEW INTERACTIVE CHARTS ***
Winners will be getting great stuff like the new DHUnplugged Shirts (Designed by Jimbo) -
PLUS a one-of-a-kind DHUnplugged CTP Winner's certificate..

CLICK HERE FOR MORE CHARTS ON TRADING VIEW
---
UPDATE - NEW ETF - Global X Millennials Thematic ETF Challenge!
The top holdings of Global X Millennials Thematic ETF (MILN) include stocks many investors would expect, such as Facebook, LinkedIn and Amazon, which take advantage of the tech tendencies of millennials. But some names might be more surprising like real estate investment trusts AvalonBay Communities and Equity Residential, and Home Depot, which could benefit from millennials moving out of the home of their parents.
We are creating the DH Old Codger Index Portfolio to compete against this new ETF to see how "old school" stocks do in comparison. Companies in our index will include: (updated names as of 8/29/16)
We have the performance summary running (daily and since inception of 5/6/16) - DHOCI vs. Millennials ETF Battle
---
Just in time for the holidays
- Etsy  plans to offer free shipping on orders over $35
- Smart as it incentivizes more purchases.
Election Update
- Billionaire Steyer Enters 2020 Democratic Race
- Rep. Eric Swalwell becomes the first candidate to drop out of the 2020 presidential primary race
Social Media Safety
- Instagram on Monday announced the launch of a new AI feature that will notify users when a comment they write could be considered offensive before they post it.
- Instagram said it will also soon begin testing a new feature called Restrict that will allow users to hide comments from specific users without notifying those users that they've been muted.
Fun Facts - Last One

1. When shuffling a deck of cards, the number of possible arrangements is approximately 8×1067. That's more than the number of stars in the observable universe.
2. One in every four cranes in the entire world is in Dubai.
3. Airport runway numbers actually indicate direction on a compass.
4. When Play Doh was first developed in the 1930s, it wasn't a toy… it was a way to clean wallpaper.
5. Clinomania is the excessive desire to lay in bed all day.
6. Allodoxaphobia is the fear of opinions.
What would John C. Dvorak have written for PC Magazine?
---
See this week's stock picks HERE
---
Follow John C. Dvorak on Twitter
Follow Andrew Horowitz on Twitter
---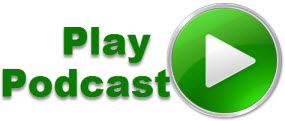 Podcast: Play in new window | Download (Duration: 47:17 — 43.6MB)
Subscribe: RSS