We have a truce in the US/China trade spat.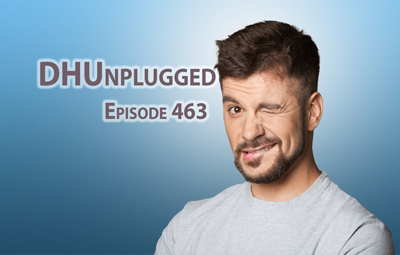 Trump Walks on North Korean Soil, Economic reports not encouraging and The Tariff Man Strikes again
New Highs for the S&P 500, 5G impact on NOAA/NASA Satellite data and more….
PLUS we are now on Spotify !
---
Click HERE for Show Notes and Links
DHUnplugged is now streaming live - with listener chat. Click on link on the right sidebar.
---
Love the Show?
Then how about a Donation?
---
Follow John C. Dvorak on Twitter
Follow Andrew Horowitz on Twitter
U.S. Blinks at G-20
Trump Walks on North Korean Soil
Economic reports not encouraging
The Tariff Man Strikes again
New Highs for the S&P 500
5G impact on NOAA/NASA Satellite data
AND  - A NEW Closest to the Pin!
- DONATIONS
Market Update
Factoid:
Jul 1, 2019 - breaks the old record for the longest U.S. economic expansion in history
- Before then, the longest economic expansion ran between March 1991 and March 2001, lasting 120 months
- As July begins here, the current economic expansion, which began in June 2009, has turned 121 months old
Short week for markets in the U.S.
- Thursday markets closed for July 4th holiday (Equity markets close at 1PM on Wednesday)
- Friday Jobs report - could be volatile due to low volume/participation
G-20 Meeting
- It looks as though the U.S. blinked
- Clearly the need to appease markets was on the mind of the U.S. delegation
Latest "truce" sent markets higher
- Nothing has really changed
- China buying "massive"  amounts of Agriculture products
- No further escalation of tariffs (for now)
- Trade talks restart
- Huawei - now allowing some U.S. companies to sell products to Huawei (How does this make any sense?)
Apple support - FAIL
- Macbook swelling from battery - chassis all warped
- Went to store, contacted AppleCare
- Sent in after haggling with price
- Say water/moisture (never been wet - 98% of timein my office)
- $750 to fix after $199 quote
Facebook
- New York Governor Andrew Cuomo on Monday ordered a state agency to investigate certain reports that state-regulated advertisers were using Facebook Inc's advertising platform in a discriminatory manner.
- Cuomo cited reports which said the social network allows advertisers to modify or block ads using ZIP code information to exclude consumers based on race, color, national origin, religion, familial status, sex and disability, among other classifications.
More Facebook
- A Facebook mail facility near company headquarters was evacuated Monday after a routine check found mail possibly containing the nerve agent sarin.
- Authorities put the site under quarantine as they conducted additional testing. Four buildings were evacuated and three have been cleared for people to come back in, said Facebook spokesman Anthony Harrison in a statement. The suspicious package was delivered around 11 a.m. to one of the company's mail rooms, he said.
- What kind of mail could Facebook be getting and why do they have a mail facility? Isn't this a digital company?
OPEC
- Agreeing to extend production cuts to keep prices high ("as economic growth slows")
- Higher prices help only OPEC, hurt the rest of the word
- Price respecting basic technicals
Bitcoin Dash and Crash
Earnings season ahead
- Week of July 15th we will start to see several big Financials/banks report
- Looks like there is a chance for a significant downside guidance that people are overlooking
Tesla (TSLA)
- Up 8% in extended trade after the company reported better than expected second quarter deliveries. Importantly, the company also said that orders exceeded deliveries during the quarter, resulting in an increased backlog.
- The company delivered a record 95,200 EVs during the quarter, in-line with the company's 90-100K guidance.
---
420 Stocks ...

Stocks to watch: CGC, STZ, TLRY, CRON, MJ, NBEV
---
Love the Show?
Then how about a Donation?
---

*** NEW INTERACTIVE CHARTS ***
Winners will be getting great stuff like the new DHUnplugged Shirts (Designed by Jimbo) -
PLUS a one-of-a-kind DHUnplugged CTP Winner's certificate..

CLICK HERE FOR MORE CHARTS ON TRADING VIEW
---
UPDATE - NEW ETF - Global X Millennials Thematic ETF Challenge!
The top holdings of Global X Millennials Thematic ETF (MILN) include stocks many investors would expect, such as Facebook, LinkedIn and Amazon, which take advantage of the tech tendencies of millennials. But some names might be more surprising like real estate investment trusts AvalonBay Communities and Equity Residential, and Home Depot, which could benefit from millennials moving out of the home of their parents.
We are creating the DH Old Codger Index Portfolio to compete against this new ETF to see how "old school" stocks do in comparison. Companies in our index will include: (updated names as of 8/29/16)
We have the performance summary running (daily and since inception of 5/6/16) - DHOCI vs. Millennials ETF Battle
---
Weather Data and 5G
Operational impacts from potential loss of NOAA/NASA METOC satellite data resulting from the FCC spectrum auction for 5G
- Remotely sensed observations (water vapor) may be degraded or lost due to growing interference from the broader adoption of 5G; specifically, in the 24 GHz bands.
- Naval operations will continue but with a probable degradation of weather and ocean models, resulting in increased risk in Safety of Flight and Safety of Navigation, and degraded Battlespace Awareness for tactical / operational advantage.
Direct and derived impacts to Navy and Marine Corps Meteorology and Oceanography include:
- Precipitation (rain, ice, snow; rate and total amount)
- Sea-surface height, wave and surface current forecasts, acoustic models
- Ice observations (ice edge and concentration)
- Tropical Cyclone analysis, development, trajectory, positioning and intensity
Direct and derived impacts to Navy and Marine Corps operations include:
- Degraded Safety of Flight and Safety of Navigation forecasts
- Degraded Battlespace Awareness for tactical / operational advantage
Anderson Cooper
- Gloria Vanderbilt left her Midtown home to her eldest son Leopold Stokowski and the rest of her estate to youngest son Anderson Cooper — but nothing to estranged middle son Chris Stokowski, according to her will.
- $200 million?
More Boeing issues
- Southwest Airlines expects it will have to remove the grounded Boeing Co 737 MAX jets from its flying schedule beyond the current Oct. 1 re-entry date following the discovery of a fresh safety issue, Chief Executive Gary Kelly told employees on Monday.
- Last week, Boeing said that it would take until at least September to solve 737 MAX software issues - later than airlines had been expecting - after U.S. aviation regulators uncovered a new problem during simulator sessions.
Fun Facts
1. The longest bout of hiccups lasted nearly 69 years.
2. It is physically impossible for most people to lick their elbow. (Then again... [LINK] )
3. A sneeze travels out your mouth at over 100 m.p.h.
4. There are more living organisms on the skin of a single human being than there are human beings on the surface of the earth.
5. Like fingerprints, everyone's tongue print is different.
6. Everyone that just heard this will try to lick their elbow.
What would John C. Dvorak have written for PC Magazine?
---
See this week's stock picks HERE
---
Follow John C. Dvorak on Twitter
Follow Andrew Horowitz on Twitter
---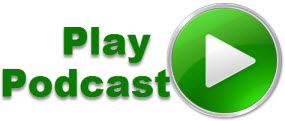 Podcast: Play in new window | Download (Duration: 1:00:44 — 55.9MB)
Subscribe: RSS