Markets are awaiting the decision from the Fed. Tweets about a trade deal are pushing markets higher – What could go wrong?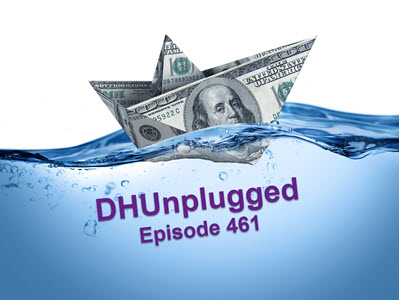 We cover the latest news that is moving markets along with a few special items of interest in this episode.
Plus, the Closest to the Pin winner is announced and much more – PLUS we are now on Spotify !
---
Click HERE for Show Notes and Links
DHUnplugged is now streaming live - with listener chat. Click on link on the right sidebar.
---
Love the Show?
Then how about a Donation?
---
Follow John C. Dvorak on Twitter
Follow Andrew Horowitz on Twitter
Fed Rate Decision Tomorrow
Trump Tweets Tariff Talks Are On
AH meets Ben Bernanke
We have a CTP Winner!
More money losing companies planning to IPO
Market Update
Getting closer to All-Time high
Markets ramp after DJT Tweets that the China talks are back on
Best month since January
Oil gets a boost after output cut idea floated again (and Middle East tensions rise)
Microsoft hits all-time high!
ECB's Draghi plans more stimulus
Chip stocks under pressure again after Broadcom warns
- THE QUESTION: WHAT COULD GO WRONG?
The IPO Market is HOT
- Interesting chart from Bespoke
AH meets Bernanke
- Does not see a recession in the near term
- Believes that markets are pricing in too much Fed cuts
- fed could do an insurance cut, but doesn't think that would be appropriate at this time
- Looking at "average" inflation as target
- Productivity is not being factored in or showing up in economy
- Potential problems that could on the horizon include geopolitical risk, Fed error, financial crisis
---- Right now the only thing that looks to have potential is the geopolitical risk
- Odds are that any recession would be shallow, more like 2001 than 2008
PIGGY
- UBS has been excluded for a billion-dollar bond sale by a Chinese company, the latest fallout from an emotive dispute between the bank and Chinese government over whether a remark by a senior UBS economist was racist.
- The row is over a comment about the Chinese pork industry made by Paul Donovan, the chief economist for the UBS wealth management arm, during a daily audio briefing circulated to clients and journalists last week.
- He said: "Chinese consumer prices rose. This was mainly due to sick pigs. Does this matter? It matters if you are a Chinese pig. It matters if you like eating pork in China. It does not really matter to the rest of the world."
Target Off-Line
- Technical problems plagued some Target Corp. stores over the weekend.
- On Sunday, a day after a computer outage knocked out many of its cash registers.
- Sunday's problems were not internal, Target  said in a statement, which blamed problems at an NCR Corp. data center, which prevented credit- and debit-card transactions for about 90 minutes Sunday. The company said the issue was not security-related, and was unrelated to Saturday's outage. All issues were said to be resolved by late Sunday afternoon.
Powell Demotion?
- President Trump asked today about demoting Chairman Powell -
-"We will see what he does"
- What happened to a non-politicized Fed?
Fake Burger Update
- Large restaurant chains Red Robin and White Castle are reporting shortages of Impossible Foods Inc.'s popular meat-free patties, even as the plant-based food producer embarks on a nationwide expansion with Burger King.
- Meanwhile - AH taste tested the Impossible Burger from Burger King
- - First bite tasted like a regular Whopper
- - A bit of an aftertaste - then from there it went downhill - clearly a odd taste that was not a beef burger.
- - Would I have again? Probably not.
JOHN Nailed it!
- News reports state that one of the defining moments of Apple's WWDC keynote earlier this week was when Craig Federighi, Apple's software chief, declared that the iPad would now have its own operating system. "The time has come to recognize the platform in a special way," he said.
- This new operating system comes with a new name: iPadOS.
- Moving away from Mac?
Facebook
- The company that you can "trust" with your personal data is now in the process of issuing its own cryptocurrency
-- Project Libra
-- Congress wants more info before the company can move forward
MARIO!
As ECB's Mario Draghi comes out with another "Whatever it takes" campaign... More yields dive into negative territory
- The total amount of debt with yields below zero stands at around $11.8 trillion as of June 17, according to Bloomberg data This amount however doesn't take into account Tuesday's global bond-market rally, which helped push more eurozone benchmark debt into negative yield territory.
---
420 Stocks ...

Stocks to watch: CGC, STZ, TLRY, CRON, MJ, NBEV
---
Love the Show?
Then how about a Donation?
---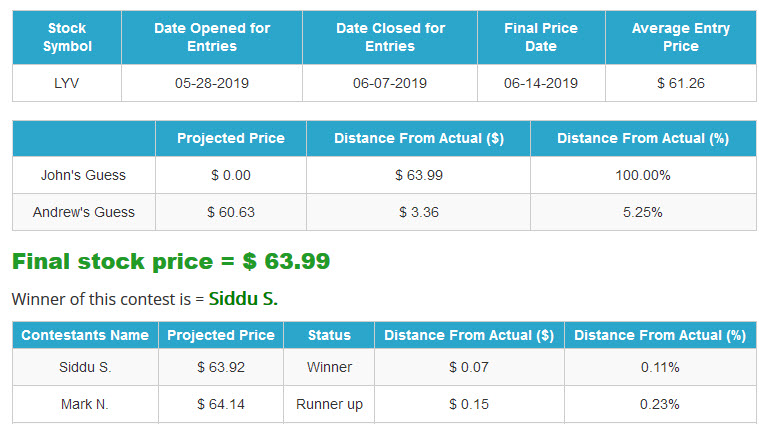 *** NEW INTERACTIVE CHARTS ***
Winners will be getting great stuff like the new DHUnplugged Shirts (Designed by Jimbo) -
PLUS a one-of-a-kind DHUnplugged CTP Winner's certificate..

CLICK HERE FOR MORE CHARTS ON TRADING VIEW
---
UPDATE - NEW ETF - Global X Millennials Thematic ETF Challenge!
The top holdings of Global X Millennials Thematic ETF (MILN) include stocks many investors would expect, such as Facebook, LinkedIn and Amazon, which take advantage of the tech tendencies of millennials. But some names might be more surprising like real estate investment trusts AvalonBay Communities and Equity Residential, and Home Depot, which could benefit from millennials moving out of the home of their parents.
We are creating the DH Old Codger Index Portfolio to compete against this new ETF to see how "old school" stocks do in comparison. Companies in our index will include: (updated names as of 8/29/16)
We have the performance summary running (daily and since inception of 5/6/16) - DHOCI vs. Millennials ETF Battle
---
Drunk Trial
- More than 2,700 court cases heard by a former southern Ohio judge could be re-examined after the judge's family accused him of repeatedly coming to work drunk.
- The Cincinnati Enquirer reported that the state public defender's office was overseeing the review of all 2,707 cases before Scioto County Common Pleas Court Judge William T. Marshall, 62, which involved prison time or other court supervision.
- At least 1,200 of those cases reportedly were heard since Marshall was first hospitalized for alcoholism in 2013.
Blackout
- A blackout stripped all of mainland Argentina and Uruguay of power early Sunday, affecting tens of millions of people in an electrical failure that officials called unprecedented in its scope.
- The cause remained under investigation by late Sunday, when power had been largely restored to both countries.
Sanders Calls it Quits
White House spokeswoman Sarah Sanders will leave her job at the end of the month.
TheStreet.com - SOLD
- TheMaven will acquire all of the outstanding common shares of TheStreet for $16.5 million in cash
- Total payout could be $35 million (10% over price on close before the sale)
- Share price of the buy is approx $6.50
- Stock was trading on split adjusted price of $650 in 2000
More American millennials now subscribe to a video game service than to a traditional paid television service, according to a survey
Fun Facts
1. A 26 sided shape is known as a rhombicuboctahedron.
2. The total weight of all air on Earth is 11 quintillion pounds.
3. Roughly 33% of cats are not effected by catnip. The euphoric reaction commonly associated with catnip is hereditary.
4. The collective name for a group of unicorns is called a blessing.
5. Antarctica is the only continent that turtles don't live on.
6. A group of parrots is known as a pandemonium of parrots.
What would John C. Dvorak have written for PC Magazine?
---
See this week's stock picks HERE
---
Follow John C. Dvorak on Twitter
Follow Andrew Horowitz on Twitter
---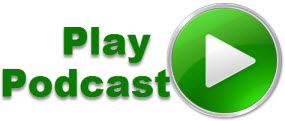 Podcast: Play in new window | Download (Duration: 1:01:35 — 42.6MB)
Subscribe: RSS