Rate cut chances are rolling up. Markets continue to see bids as there is hope for the Fed to ride in and save the day !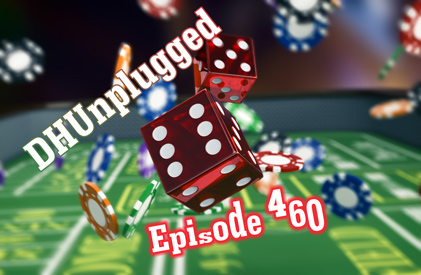 Mexico Tariffs lifted, new China threats and Fake meat gets cooled off.
What is with the employment situation? One off or more to come….
Plus, the Closest to the Pin and much more – PLUS we are now on Spotify !
---
Click HERE for Show Notes and Links
DHUnplugged is now streaming live - with listener chat. Click on link on the right sidebar.
---
Love the Show?
Then how about a Donation?
---
Follow John C. Dvorak on Twitter
Follow Andrew Horowitz on Twitter
Markets back in rally mode
- ~2% from ATH
Employment numbers dip
- Bad News is good news
Mexico Tariff Threat 'averted"
Market Update
Tariff Games in full-on mode
Mexico tariff threat reversed - right on schedule
Markets now looking for rate cut and U.S. softening on China trade war
China eco numbers mixed
Fake meat is HOT
New Word to use in this situation: Tariffornication
Mexico Tariffs
Looking back.....
- Prediction - Tariffs go inforce 6/10/19 if immigration situation not resolved (or something comes out of Mexico to deal with)
- - 6/9 (Sunday night right before futures open) we will see a postponement as "talks are going well"
Eco Report
- Disappointing jobs number
- 75K added (3.6% rate)
- Markets initially sold off then all of a sudden - bad news is good news
- Rally mode on Friday - continuing from the solid week.
- Expectations of Mexican Tariff deal boosted markets
China
- China's imports dropped sharply last month, in a fresh sign of anemic demand in the domestic economy, adding to the pressure on Beijing as it struggles to manage trade tensions with the U.S.
- This also means that exports from U.S. to China dropped....

NEW PREDICTION
- Press China tariffs (via tweets)
- Play hardball until after a Fed rate cut
- Make a deal happen that looks like a win for the U.S. after rate cut to boost markets into election cycle
Earnings (IPO First timer's)
- Beyond Meat - beat on first publicly traded earnings announcement
- - Stock up 70% since earnings release on Thursday night (500% from IP price) ((UPDATE - Stock falls 20% today)
- Zoom Video - beat also
- - Stock up 35% since Thursday night warnings report.
Fake Fake Burger
- The Impossible Whopper — a meatless burger that tastes like meat — was actually impossible to find at a Burger King in Brooklyn.
- For the last few weeks, the Burger King at 736 Broadway in Williamsburg advertised the popular vegan option on its menu, even though the burger is only available in select cities.
- "I was incredulous," a 35-year-old Williamsburg resident told Eater last week, after eating what he thought was the Impossible Whopper.
Housing
- Mortgage rates just hit a 2-year low
- Will this prop up the housing market - OR - push sellers to keep high prices intact?
Modern Monetary Theory (MMT) - We Buying into this?
- Modern monetary theory, a vision of political economy that is now having a moment, particularly within the left flank of the Democratic Party.
- Imagine the government could permanently eliminate unemployment. Then imagine it could simultaneously keep inflation under control. Finally, imagine it already has the power to do all this, but refuses to act out of ignorance or malice.
- MMT advocates argue that the government should use fiscal policy to achieve full employment, creating new money to fund government purchases. The primary risk once the economy reaches full employment is inflation, which can be addressed by raising taxes and issuing bonds, to remove excess money from the system
- According to MMT, a large government debt isn't the precursor to collapse we have been led to believe it is, countries like the U.S. can sustain much greater deficits without cause for concern, and in fact a small deficit or surplus can be extremely harmful and cause a recession since deficit spending is what builds people's savings.
FED Update
- Fed will meet and reveal their rate decision next week
- Johnny Mathis - Chances Are.....Any chance of a cut?
Midtown Manhattan Scare
- Helicopter crash lands in Manhattan
- Markets sell off on the news - concern about intentional crash - but seems to be accident.
M&A
Salesforce buying Tableau Software
- Business analytics software
- Salesforce down 5% on the news, Tableau up 33%
Loans for Rentals
- Startups are pitching rent loans to young tenants, stepping into a market long associated with payday lenders
Look what the WSJ is doing: IP THEFT!
- The Baby Boomer vs. Millennial Investment Smackdown
- Two baskets of stocks: one created with young people in mind and one with products retirees might want
---
420 Stocks ...

Stocks to watch: CGC, STZ, TLRY, CRON, MJ, NBEV
---
Love the Show?
Then how about a Donation?
---

*** NEW INTERACTIVE CHARTS ***
Winners will be getting great stuff like the new DHUnplugged Shirts (Designed by Jimbo) -
PLUS a one-of-a-kind DHUnplugged CTP Winner's certificate..

CLICK HERE FOR MORE CHARTS ON TRADING VIEW
---
UPDATE - NEW ETF - Global X Millennials Thematic ETF Challenge!
The top holdings of Global X Millennials Thematic ETF (MILN) include stocks many investors would expect, such as Facebook, LinkedIn and Amazon, which take advantage of the tech tendencies of millennials. But some names might be more surprising like real estate investment trusts AvalonBay Communities and Equity Residential, and Home Depot, which could benefit from millennials moving out of the home of their parents.
We are creating the DH Old Codger Index Portfolio to compete against this new ETF to see how "old school" stocks do in comparison. Companies in our index will include: (updated names as of 8/29/16)
We have the performance summary running (daily and since inception of 5/6/16) - DHOCI vs. Millennials ETF Battle
---
What is with the extradition law in Hong Kong?
- Anger in Hong Kong over a move to allow extraditions to mainland China spilled over into Sydney on Sunday, with migrants gathering for a protest and urging the Australian government to condemn the proposed new law.
- Accountant Ida Lee, one of 1,000 people who gathered in central Sydney, told Reuters she valued her freedom of speech, and that expatriates feared being seized by China as they traveled through Hong Kong.
- Hong Kong government officials have repeatedly defended the proposed bill that would allow suspects to be sent to China to face trial, saying the law carries adequate safeguards. But many of its opponents deeply question the fairness and transparency of the Chinese court system and worry about security forces contriving charges.
Amazon pulls the plug
- Amazon is shutting its restaurant delivery service in the U.S., putting an end to a four-year experiment that sought to compete with the likes of Grubhub and Uber Eats
Fun Facts
1. Zebras have only one toe on each foot.
2. Feeding curry to a sheep reduces the amount of methane in its farts by up to 40%.
3. Canada eats more macaroni and cheese than any other nation in the world.
4. Invented in 1923, Q-Tips were originally called Baby Gays; then Q-Tip Baby Gays, then finally just Q-Tips. The Q stands for quality.
5. Eating grapefruit can restrict the effects of 43 different kinds of medications.
6. In the 1980's, the founder of Pringles, Fredric Baur, requested to be buried in a Pringles can. His children honored the request.
What would John C. Dvorak have written for PC Magazine?
---
See this week's stock picks HERE
---
Follow John C. Dvorak on Twitter
Follow Andrew Horowitz on Twitter
---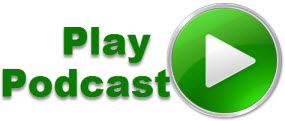 Podcast: Play in new window | Download (Duration: 1:06:41 — 46.1MB)
Subscribe: RSS