Rhetoric about the tariffs and who is actually paying is getting thick. markets smell a rat in the process and are starting to figure this out.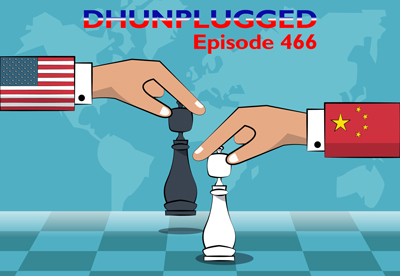 We take a look at why markets are reacting so violently, look at the news that is moving stocks and more.
The Closest to the Pin and much more – PLUS we are now on Spotify !
---
Click HERE for Show Notes and Links
DHUnplugged is now streaming live - with listener chat. Click on link on the right sidebar.
---
Love the Show?
Then how about a Donation?
---
Follow John C. Dvorak on Twitter
Follow Andrew Horowitz on Twitter
Trade WAR - YES WAR!
Markets Dump - worst week of 2019
...But bounce on nice talk about deal the day after
Uber/LYFT IPOs off to BAD start
Market Update
Remember we discussed MELT-Up ? What happened?
China Trade deal seems to be stuck - tariffs increase to 25% on $200 billion
New $300++ billion being discussed
Trump still trying to push the idea that China pays the Tariffs
China retaliates pushing up tariffs and targeting specific companies (and looking at dumping treasuries)
Trump 2-More Years ?
- President Donald Trump on Sunday floated the idea of extending his constitutionally limited time in office, complaining online that two years of his first White House term were "stollen" as a result of special counsel Robert Mueller's investigation.
Kudlow Corrects the Record
- White House economic adviser Larry Kudlow on Sunday offered a "both sides" take in an interview on Fox News.
- He was acknowledging that China, in fact, does not directly pay tariffs on goods coming into the U.S., breaking with President Trump's insistence that it does.
- Audio
----- MENTION - Trading Webinar This Friday with Andrew - CLICK HERE (also on Twitter)
Economics:
- Amazing but true - Inflation still in check (employment and CPI relationship is broken)
RIDESHARING
- Uber Shares Sink Below $40 on Second Day of Trading
- LYFT still dropping
- What will this do to other money losing IPO candidates?
UBER Naked Short
- Uber's underwriters, led by Morgan Stanley, were so worried the company's initial public offering had run into trouble, they deployed a nuclear option ahead of the deal last week, so they could provide extra support for the stock, four people with knowledge of the move said.
- This level of support, known as a "naked short," is a technique that goes above and beyond the traditional help a new offering can get.
The efforts didn't stop Uber from falling 18 percent in its first two days of trading as heavy trading volume ate away at the banks' ability to support the stock price.
TAXI?
- There is some talk that Medallion Financial (MFIN) may benefit from ride-sharing woes.
- Shares of the specialty finance company -- which is known for offering consumer loans to purchase taxi medallions, although that's a shrinking part of its business -- have rallied sharply this year, recently closing near a three-year high.
Influencers
- Cigarette maker Philip Morris International Inc has suspended a global social media marketing campaign in response to Reuters inquiries into the company's use of young online personalities to sell its new "heated tobacco" device, including a 21-year-old woman in Russia.
- The company's internal "marketing standards" prohibit it from promoting tobacco products with youth-oriented celebrities or "models who are or appear to be under the age of 25."
- The company told Reuters of the decision late Friday, saying it had launched an internal investigation into marketing posts and photographs that Reuters sent to the company for comment earlier this week.
- They included a paid post plugging the tobacco product by social media "influencer" Alina Tapilina in Moscow - who listed her age as 21 on Instagram - alongside often seductive photos of herself drinking wine, swimming and posing with little clothing in luxurious settings.
Rise of the Machines
- Amazon started adding technology to a handful of warehouses in recent years, which scans goods coming down a conveyor belt and envelopes them seconds later in boxes custom-built for each item, two people who worked on the project told Reuters.
- Amazon has considered installing two machines at dozens more warehouses, removing at least 24 roles at each one, these people said. These facilities typically employ more than 2,000 people.
- That would amount to more than 1,300 cuts across 55 U.S. fulfillment centers for standard-sized inventory. Amazon would expect to recover the costs in under two years, at $1 million per machine plus operational expenses, they said.
Tough Date
- Armed gang posed as single women on Tinder to lure men — then allegedly beat and robbed them at gunpoint
- Police in San Jose, Calif. arrested five people for allegedly staging a series of armed robberies, assaults and carjackings by asking unsuspecting men to meet "Victoria" or "Becky," two fictional profiles they set up on the location-based dating app Tinder.
- The suspects, three males and two females, range in age from 15 to 19. 

Autonomous Sex
- A Los Angeles adult film performer and her boyfriend found a perhaps predictable way to use their time while riding in a Tesla on Autopilot mode last week -- and their online post drew the attention of Tesla CEO Elon Musk.
- The couple was on a road trip when they talked about having sex while using the car's driverless feature, Taylor Jackson told Business Insider. After the tryst, Jackson posted a video of her and her boyfriend performing various sex acts inside the moving electric vehicle and uploaded it to adult website PornHub.
Bitcoin is Back?
- Popped over $8,000 today
- Up 125% this year
- Other Cryptos are not following along as well
WhatsApp Malicious Spyware
- Facebook needs a few adults running their security at all levels
- WhatsApp, the messaging and audio app owned by Facebook said Monday that malicious hackers were able to install spyware on Android smartphones and Apple iPhones.
- The surveillance software could be remotely installed on a user's phone by calling them over the internet (using "VOIP" or voice over internet protocol). Earlier this month, WhatsApp identified and fixed a vulnerability that could enable an attacker to add spyware to device
---
420 Stocks ...

Stocks to watch: CGC, STZ, TLRY, CRON, MJ, NBEV
---
Love the Show?
Then how about a Donation?
---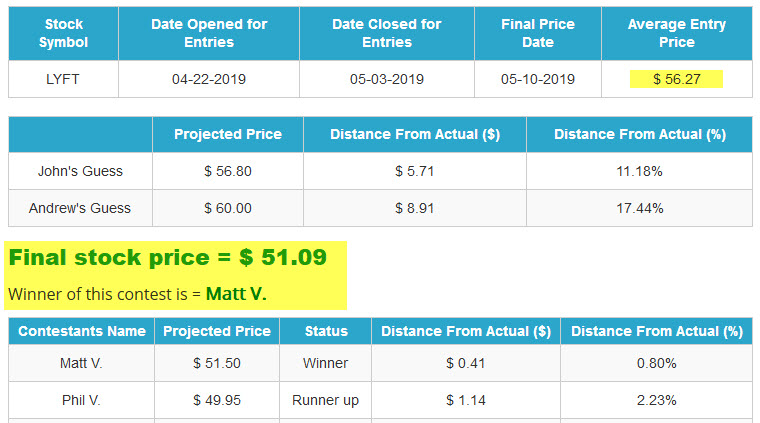 *** NEW INTERACTIVE CHARTS ***
Winners will be getting great stuff like the new DHUnplugged Shirts (Designed by Jimbo) -
PLUS a one-of-a-kind DHUnplugged CTP Winner's certificate..

CLICK HERE FOR MORE CHARTS ON TRADING VIEW
---
UPDATE - NEW ETF - Global X Millennials Thematic ETF Challenge!
The top holdings of Global X Millennials Thematic ETF (MILN) include stocks many investors would expect, such as Facebook, LinkedIn and Amazon, which take advantage of the tech tendencies of millennials. But some names might be more surprising like real estate investment trusts AvalonBay Communities and Equity Residential, and Home Depot, which could benefit from millennials moving out of the home of their parents.
We are creating the DH Old Codger Index Portfolio to compete against this new ETF to see how "old school" stocks do in comparison. Companies in our index will include: (updated names as of 8/29/16)
We have the performance summary running (daily and since inception of 5/6/16) - DHOCI vs. Millennials ETF Battle
---
Social Media Blamed
- Roughly two in three millennials think that social media has a negative impact on their financial well-being, according to a 2018 survey of more than 2,000 millennials from financial firm Fidelity.
- This is partly because millennials say they feel pressure to keep up with their friends' spending — and of those, nearly half say that social media posts of friends' vacations and lifestyles contribute to that pressure, according to 2017 data from TD Ameritrade.
- Social media also makes 61% of millennials (versus just 35% of Gen Xers and 12% of boomers) feel inadequate about their own life and what they have, with 88% comparing themselves to others on social media
UPDATE
- A final update from the Denver Election Division on Wednesday afternoon revealed that voters approved a measure to decriminalize psychedelic mushrooms, CBS Denver reported. The vote came in as 50.56% yes to 49.44% no.
- The numbers are still "unofficial until the Canvass and Certification of the Municipal General Election on May 16." The margin for recount stands at one-half of one percent.
Fun Facts
1. Vanilla flavoring is sometimes made with the urine of beavers.
2. Times Square was originally called Longacre square until it was renamed in 1904 after The New York Times moved its headquarters to the newly built Times Building.
3. Only official members of a federally accepted Native American tribes may legally possess or collect eagle feathers. If a normal citizen has one, it is illegal.
4. Several of the facts on Snapple caps have been found to be outdated, incorrect or exaggerated.
5. Chewing gum boosts mental proficiency and is considered a better test aid than caffeine – but nobody knows why.
6. If you cut a starfish, it won't bleed – it doesn't have blood! Rather, they circulate nutrients by using seawater in their vascular system.
What would John C. Dvorak have written for PC Magazine?
---
See this week's stock picks HERE
---
Follow John C. Dvorak on Twitter
Follow Andrew Horowitz on Twitter
---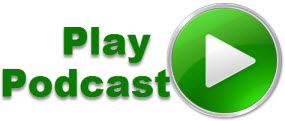 Podcast: Play in new window | Download (Duration: 1:01:34 — 42.6MB)
Subscribe: RSS