China Trade deal is going great! Check that, maybe not so good after all. WAIT – things are good… Nope, seems that there is a snag.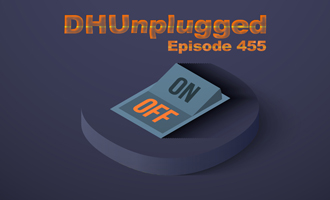 Make up your minds!
Employment report takes markets up to new highs, Buffett is buying Amazon – or is he?
The Closest to the Pin and much more – PLUS we are now on Spotify !
---
Click HERE for Show Notes and Links
DHUnplugged is now streaming live - with listener chat. Click on link on the right sidebar.
---
Love the Show?
Then how about a Donation?
---
Follow John C. Dvorak on Twitter
Follow Andrew Horowitz on Twitter
The Big Switch - China Trade Deal on and off again
North Korea defies Trump
VIX spikes - markets take a beating
Coming to you from the new Podcast setup (new studio in the works)
Market Update
MELT-Up talk hits a crescendo Friday - just before markets sag
IPOs are HOT - sign excess?
DJIA drops 500 points - recovers 400 on Monday
Fed keeps rates but offers a more hawkish (less dovish) view
More selling at the open on Tuesday after China deal looks to be in question
Shanghai drops 5% and Shenzen 7% after Trump Tweet
Economics:
- Employment report - 3.6% unemployment
- 263k added to payrolls
- Some gains in average wage
- Market worried for a few minutes then lifted to new highs on Friday
- GDP at 3.2% being unraveled (Pull-Forward confirmed due to inventory build)
- ISM Manufacturing and Services slow
Good news for JCD
- Retired Americans who collect Social Security can look forward in 2019 to the biggest increase in benefits in seven years.
- Retirement benefits are slated to rise 2.8% next year, based on the formula that determines annual cost-of-living adjustments in Social Security. It's the biggest gain since a 3.6% advance in 2012.
FOLLOW UP FROM LAST WEEK:
- Betting that Wall Street's calm will last, hedge funds are shorting the Chicago Board Options Exchange (CBOE) Volatility Index (VIX) — or the so-called "fear gauge" — "at rates not seen in at least 15 years," Bloomberg reports.
- VIX spikes 30% on Monday as trade talks are breaking down
- Up another 25% on Tuesday (Closes at $19.50)
The Big Switch
- After months of hearing that the China Trade Deal is on track, going well, going to be BIG, Terrific and just all around wonderful....
- All of a sudden - Sunday night Tweet from President Trump (Tariff-By-Tweet)
- This coming Friday tariffs on $200 billion of goods now at 10% tariff will be going to 25%
- Another $300 billion + will be added soon.
- Markets swooned but recovered Monday as talk of the China delegation still coming to US this week
- After market closed, several WH officials confirmed that talks have broken down (blaming China)
-- Is this just a negotiating tactic? (similar thing happened with Mexico new NAFTA deal)
UPDATE
- Beyond Meat IPO - Stock up from $25 to >$75
- Tried?
Facebook
- Lawmakers are now saying that the $5 billion fine is not enough - company will not be persuaded to change their ways with this minor amount
- AND More Privacy Concerns? -  Over the past year, a team of as many as 260 contract workers in Hyderabad, India has ploughed through millions of Facebook Inc photos, status updates and other content posted since 2014.
- The workers categorize items according to five "dimensions," as Facebook calls them.
- These include the subject of the post - is it food, for example, or a selfie or an animal? What is the occasion - an everyday activity or major life event? And what is the author's intention - to plan an event, to inspire, to make a joke?
More Stupid Headlines
- The latest trend from Barron's
- The Dow Fell 66 Points Because Markets Have a Hard Time Digesting Tariff Tweets
REPEAL IT
- Senator Kamala Harris said she'd seek to repeal all of President Donald Trump's 2017 tax overhaul, including its breaks for wealthy earners, corporations and the middle class.
-"Get rid of the whole thing," the California Democrat and presidential contender said after a campaign event in Detroit.
Fed Insights
- U.S. stock prices are "elevated" and business debt is at historic levels, but the financial system overall "appears resilient" with low levels of leverage and less of a destabilizing run in key markets, the Federal Reserve said in its latest report on financial stability.
- "Investor appetite for risk appears elevated by several measures, and the debt loads of businesses are historically high," the Fed said on Monday in a report that noted the 20 percent growth in leveraged loans between the start of last year and this year, and other aspects of corporate debt.
- The ratio of debt to assets among publicly traded, nonfinancial firms is near a 20-year high, the Fed noted, and the share of new loans going to the most indebted companies is near peaks reached in 2014 and just before the 2007 to 2009 financial crisis.
Planes!
- What is with all of the plan crashes all of a sudden
- -Mexico, Russia, Miami, etc....
LYFT Earnings
- 2019 will be a peak loss year, then will steadily move towards profitability
- Reports Q1 (Mar) adjusted loss of $9.02 per share. The S&P Capital IQ Consensus is ($1.09). Revenues rose 95.4% year/year to $776 mln vs the $739.36 mln S&P Capital IQ Consensus.
- Active Riders increased 46% yr/yr to 20.5 mln.
- Revenue per Active Rider increased 34% yr/yr to $37.86.
- Co issues upside guidance for Q2, sees Q2 revs of $800-$810 mln vs. $782.34 mln S&P Capital IQ Consensus. Sees Adjusted EBITDA loss between $270-$280 mln.
- Co issues upside guidance for FY19, sees FY19 revs of $3.275-$3.30 bln vs. $3.25 bln S&P Capital IQ Consensus. Sees Adjusted EBITDA loss between $1.15-$1.175 bln.
- Stock down 3% after hours
---
420 Stocks ...

Stocks to watch: CGC, STZ, TLRY, CRON, MJ, NBEV
---
Love the Show?
Then how about a Donation?
---


*** NEW INTERACTIVE CHARTS ***
Winners will be getting great stuff like the new DHUnplugged Shirts (Designed by Jimbo) -
PLUS a one-of-a-kind DHUnplugged CTP Winner's certificate..

CLICK HERE FOR MORE CHARTS ON TRADING VIEW
---
UPDATE - NEW ETF - Global X Millennials Thematic ETF Challenge!
The top holdings of Global X Millennials Thematic ETF (MILN) include stocks many investors would expect, such as Facebook, LinkedIn and Amazon, which take advantage of the tech tendencies of millennials. But some names might be more surprising like real estate investment trusts AvalonBay Communities and Equity Residential, and Home Depot, which could benefit from millennials moving out of the home of their parents.
We are creating the DH Old Codger Index Portfolio to compete against this new ETF to see how "old school" stocks do in comparison. Companies in our index will include: (updated names as of 8/29/16)
We have the performance summary running (daily and since inception of 5/6/16) - DHOCI vs. Millennials ETF Battle
---
Jeopardy
- Several past contestants are saying that the new champ with a major streak of wins is ruing the show
- Starting at the bottom of the category seeking out high value clues is not in the spirit of the game??
What Not To Do
- A woman was arrested after she repeatedly tried to enter CIA headquarters and asked to speak with "Agent Penis", according to police.
- Jennifer Hernandez, 58, claimed she had applied for a job at the agency and had an appointment with her recruiter at the complex in Langley, Virginia.
Thoughts?
- Starting in 2020, more Washington residents will be able to attend college for less money. For many, it will be free.
- About 110,000 low-to median-income students will qualify for help each year, including adults who never got a degree and want to go to school. There will be no more financial-aid wait lists.
- The changes come from a sweeping higher education bill that passed along with the Legislature's budget last weekend, which will help families who make up to the state's median income – just under $92,000 for a family of four. It has not yet been signed into law by Gov. Jay Inslee, who called on the Legislature to expand financial aid, but already, experts are calling it nationally significant.
Magic
Psilocybin mushrooms are on the ballot for legalization in Colorado.
Fun Facts
1. It takes longer to say WWW then it does to say World Wide Web
2. "The FDA allows small amounts of rat droppings in candy bars..
3. Your belly button is just your old mouth.
4. A single strand of Spaghetti is called a "Spaghetto".
5. After the release of the 1996 film Scream, which involved an anonymous killer calling and murdering his victims, Caller ID usage tripled in the United States.
6. Jack Daniel (the founder of the whiskey) died from kicking a safe. When he kicked it, he broke his toe which got infected. He eventually died from blood poisoning.
What would John C. Dvorak have written for PC Magazine?
---
See this week's stock picks HERE
---
Follow John C. Dvorak on Twitter
Follow Andrew Horowitz on Twitter
---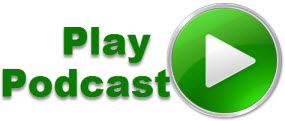 Podcast: Play in new window | Download (Duration: 1:05:12 — 45.1MB)
Subscribe: RSS