Fed meeting this week – Trump pressing for a 1% CUT!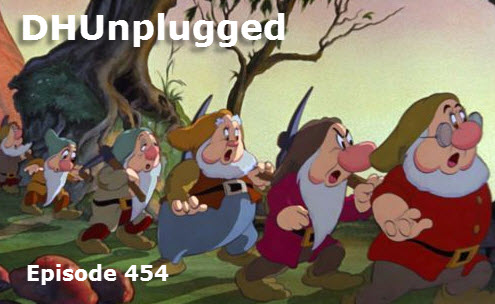 $2 trillion in infrastructure spending proposed and no end in sight to the historic U.S. debt.
Markets on autopilot, some fun facts and a look at earnings.
The Closest to the Pin and much more – PLUS we are now on Spotify !
---
Click HERE for Show Notes and Links
DHUnplugged is now streaming live - with listener chat. Click on link on the right sidebar.
---
Love the Show?
Then how about a Donation?
---
Follow John C. Dvorak on Twitter
Follow Andrew Horowitz on Twitter
Earnings Season
Oil Prices climb - then collapse
ALL TIME HIGHS - ALL THE TIME (Even when markets are down they go up)
Market Update
S&P 500 earnings - 80/40
Tesla Finally collapses
New Highs - Now Talk of a continued melt-up
$2 Trillion infrastructure spend being discussed
Sell in May?
Economics:
GDP HITS 3.2% - MIRACLE!
PCE prices - flat (limited inflation)
Consumer Income 0.1% vs 0.4%
Consumer Spending - 0.9% vs 0.8%
China Trade War Update
- Mnuchin says that this will be resolved one way or the other in 2 weeks.
- What does that even mean?
GOOD NEWS?
The economy is doing so well that President Trump today stated that he wants the Fed to reduce rates by 1% and restart quantitative easing
Earnings - APPLE, GOOGLE
Google (Alphabet)
- Reports Q1 (Mar) earnings of $9.50 per share, including $1.7 bln fine from the EU (EPS $11.90 ex-fine), may not be comparable to the S&P Capital IQ Consensus of $10.44
- Revenues rose 16.7% year/year to $36.34 bln vs the $37.36 bln S&P Capital IQ Consensus. TAC (traffic acquisition costs) ticks down 200 bps to 22% margin.
- Google advertising rev +15%; paid clicks -9% Q/Q, cost per click +6%, impressions +5%, cost per impression -14%
- Operating margin 18% ex-fine or 23% with fine.
- Stock down 8% (taking down the NASDAQ with it)
Apple Earnings
- Kind of boring - biggest news is that they increased dividend
- iPhone sales dropped 17%
- Services up 24%
- Otherwise, generally in line
_ According to IDC - Apple shipments dropped 30% for iPhones from last year
- ***** ADDS $75 BILLION to buyback
- Stock up 4% after hours
UBER IPO
- Cut down by about 20% (After poor performance of LYFT)
- In a regulatory filing, Uber set a target price range of $44-$50 per share for its IPO. The company will sell 180 million shares in the offering, with a further 27 million sold by insiders.
- In the filing, Uber also reported a net loss attributable to the company for the first quarter of 2019 of around $1 billion and revenues of roughly $3 billion
- Will this ever be profitable?
WeWork IPO Coming as well.....
- Plenty of companies with big losses coming to markets with HUGE valuations.
VIX BETS
- Betting that Wall Street's calm will last, hedge funds are shorting the Chicago Board Options Exchange (CBOE) Volatility Index (VIX) — or the so-called "fear gauge" — "at rates not seen in at least 15 years," Bloomberg reports.
Fluff vs. Reality
PSA
- Smoking will be prohibited at Walt Disney World, Disney Land, water parks, ESPN Wide World of Sports Complex and Downtown Disney in California.
- Those who want to smoke will only be able to do so outside the park's entrances, as well as Disney Springs in Florida.
UPDATE
-Burger King, said Monday that a month-long test of the Impossible Whopper at 59 restaurants in St. Louis has gone so well that it will start testing it in additional markets.
- The company said it may expand sales nationally by the end of this year.
- Also, another fake burger company - Beyond Meat is looking to IPO soon.
Elon Update
- A federal judge on Monday approved a settlement — which had first been announced Friday — between Tesla Inc. Chief Executive Elon Musk and the Securities and Exchange Commission stemming from their latest Twitter beef.
- According to a court filing, the two sides agreed to amend the original settlement to be more specific about exactly what types of statements Musk must have approved by lawyers before tweeting them.
- Also made some bold claims in latest earnings report about sales forecast that was based on his feelings
- Stock finally breaks down after massive loss for quarter
---
420 Stocks ...

Stocks to watch: CGC, STZ, TLRY, CRON, MJ, NBEV
---
Love the Show?
Then how about a Donation?
---


*** NEW INTERACTIVE CHARTS ***
Winners will be getting great stuff like the new DHUnplugged Shirts (Designed by Jimbo) -
PLUS a one-of-a-kind DHUnplugged CTP Winner's certificate..

CLICK HERE FOR MORE CHARTS ON TRADING VIEW
---
UPDATE - NEW ETF - Global X Millennials Thematic ETF Challenge!
The top holdings of Global X Millennials Thematic ETF (MILN) include stocks many investors would expect, such as Facebook, LinkedIn and Amazon, which take advantage of the tech tendencies of millennials. But some names might be more surprising like real estate investment trusts AvalonBay Communities and Equity Residential, and Home Depot, which could benefit from millennials moving out of the home of their parents.
We are creating the DH Old Codger Index Portfolio to compete against this new ETF to see how "old school" stocks do in comparison. Companies in our index will include: (updated names as of 8/29/16)
We have the performance summary running (daily and since inception of 5/6/16) - DHOCI vs. Millennials ETF Battle
---
TSA - Lithium?
- Stearn Hodge says he will never forget the humiliation of having to drag his body across a hotel room floor during what was supposed to be a vacation celebrating his 43rd wedding anniversary — because a security agent at the Calgary International Airport and United Airlines confiscated the batteries he needed to operate a portable scooter.
-"Having to crawl across the floor in front of my wife is the most humiliating thing that I can think of," said Hodge. "It unmasks how real my disability is … I haven't been the same since."
Death by Election
- Nearly 300 people have died following the world's biggest-ever election, which took place this month in Indonesia—not through protests or civil unrest, but exhaustion.
- According to Indonesian officials, 272 election staff have collapsed from fatigue-related illness in the 10 days following the country's April 17 vote. An additional 1,878 were ill, according to a General Elections Commission (KPU) spokesperson. They are manually counting the country's paper ballots, and with a population of 270 million people, that's a task to make anyone feel weary.
Fun Facts
1. Try to breathe and swallow at the same time. You can't.
2. It's also impossible to hum while holding your nose.
3. If you folded a piece of paper 42 times, it would reach to the moon.
4. Coconuts kill more people than sharks every year. Same with cows.
5. Russia has a larger surface area than Pluto.
Emperor no more
- In his last public address as emperor, Akihito handed over the symbols of power and thanked the public for their support during his 30-year reign.
- The 85-year-old was given permission to abdicate after saying he felt unable to fulfil his role because of his age and declining health.
- He is the first Japanese monarch to stand down in more than 200 years.
What would John C. Dvorak have written for PC Magazine?
---
See this week's stock picks HERE
---
Follow John C. Dvorak on Twitter
Follow Andrew Horowitz on Twitter
---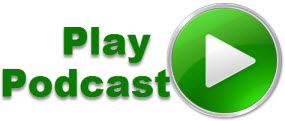 Podcast: Play in new window | Download (Duration: 1:01:06 — 42.2MB)
Subscribe: RSS