Earnings are coming in hot and heavy. Some interesting surprises so far and markets are trying to push toward to all-time highs.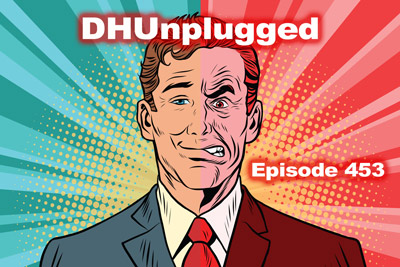 Global growth continues to slow and Oil is ramping. How much is left in the consumer's wallet to keep GDP growth moving higher?
A new Closest to the Pin and much more – PLUS we are now on Spotify !
---
Click HERE for Show Notes and Links
DHUnplugged is now streaming live - with listener chat. Click on link on the right sidebar.
---
Love the Show?
Then how about a Donation?
---
Follow John C. Dvorak on Twitter
Follow Andrew Horowitz on Twitter
Earnings Season - TECH WEEK
Mueller Report - Who Knows
Passover - Easter - Short week
ALL TIME HIGHS
Market Update
About 30% of S&P 500 companies are expected to report earnings this week
Oil moves up as Iran sanctions waivers to end (California gas prices top $4.70/gal)
- Now above $66 (How long until the WH comes out with a comment that prices are too high?)
- ALL TIME HIGH for NAZ 100 and S&P 500
The best thing that happened to market was December Selloff - (Analysts dropped estimates and Fed spooked into dovish tilt)
Economics:
Existing Homes Sales - lighter than expected
New Home Sales did much better - 692k vs 646k expected
GDP - 1st Quarter 2019 coming on Friday (Exp 2.1%)
Earnings - MSFT, AMZN, FB this week and tons more
Speaking of Earnings
- With 25% of S&P 500 SPX, +0.42%   companies having reported earnings as of Thursday's close, 73% have beaten earnings forecasts but just 42% of companies have surpassed revenue expectations, according to an analysis by Bank of America Merrill Lynch.
Twitter Earnings
- Reports Q1 (Mar) earnings of $0.37 per share, excluding non-recurring items, $0.22 better than the S&P Capital IQ Consensus of $0.15; revenues rose 18.3% year/year to $787 mln vs the $775.16 mln S&P Capital IQ Consensus.
- Average monetizable daily active users (mDAU) were 134 mln (vs. estimates for ~128 mln) for Q1, compared to 120 million in the same period of the previous year and compared to 126 million in the previous quarter.
- Average monthly active users (MAU) were 330 million for Q1, compared to 336 million in the same period of the previous year and compared to 321 million in the previous quarter. As a reminder, this is the last quarter the co will disclose MAU.
-Co issues in-line guidance for Q2, sees Q2 revs of $770-830 mln vs. $818.46 mln S&P Capital IQ Consensus; sees operating income of $35-70 mln
SNAP
Still losing money but at a slower pace - stock up 15% after hours on report
Withdraw
- Herman Cain has withdrawn his name from consideration for the Federal Reserve Board, President Trump said Monday, praising the former restaurant executive whose potential nomination faced significant GOP Senate opposition.
Netflix
- Stock defying logic. Earnings cam ein above expectations but guided down on subs and outlook.
- Stock dumped after news then powered back - now well above earnings date moving to breakout
- Could be vulnerable if market pulls back
Passover - Invest like Moses (TDI Podcast this week)
Boeing - pile on
- After interviewing more than a dozen current and former employees of the Boeing facility, which makes the 787 Dreamliner, and reviewing "hundreds of pages of internal emails, corporate documents and federal records," The New York Times reported on Saturday that the newspaper's investigation "reveals a culture that often valued production speed over quality."
- Boeing workers have filed numerous safety complaints with the federal government over issues ranging from shoddy manufacturing practices to tools and debris being left on planes, and workers say they have been pressured to not report regulatory violations to authorities.
Believe it or Not?
- U.S. electric vehicle (EV) maker Tesla Inc said it has sent a team to investigate a video on Chinese social media which showed a parked Tesla Model S car exploding, the latest in a string of fire incidents involving its cars.
- The video, time stamped Sunday evening and widely shared on China's Twitter-like Weibo, shows the parked EV emit smoke and burst into flames
seconds later.
- A video purportedly of the aftermath showed a line of three cars completely destroyed.
MORE TESLA
- The electric carmaker claims a California man who it says is part of an online group of short sellers has been stalking its Fremont factory and harassing its employees -- including dangerously swerving his car toward a Tesla Model 3 that was on a freeway test drive and injuring a Tesla security guard in a hit-and-run on company property.
- Tesla persuaded a state court judge on Friday to issue a temporary restraining order requiring the man to stay at least 100 yards away from its factory and employees.
Even More Tesla
- Chief Executive Elon Musk said Tesla Inc robotaxis with no human drivers would be available in some U.S. markets next year, continuing a habit of bold pronouncements that have excited many investors while often missing deadlines.
- "Probably two years from now we'll make a car with no steering wheels or pedals," Musk predicted, while acknowledging he is often late to meet aggressive targets.
OH BANANAS!
- A deadly fungus is spreading from Southeast Asia and wiping out whole plantations of America's favorite fruit: the banana.
- The tropical fruit's popularity is thanks to a few pioneering entrepreneurs, who founded Chiquita under a different name over a century ago.
+ Now, the business they built is at risk of decimation if the fungus reaches Latin America.
Spotify Killer?
- Amazon said to market a free music service through its voice-activated Echo speakers, a Billboard report said on Friday, adding that it could become available as early as this week.
---
420 Stocks ...

Stocks to watch: CGC, STZ, TLRY, CRON, MJ, NBEV
---
Love the Show?
Then how about a Donation?
---


*** NEW INTERACTIVE CHARTS ***
Winners will be getting great stuff like the new DHUnplugged Shirts (Designed by Jimbo) -
PLUS a one-of-a-kind DHUnplugged CTP Winner's certificate..

CLICK HERE FOR MORE CHARTS ON TRADING VIEW
---
UPDATE - NEW ETF - Global X Millennials Thematic ETF Challenge!
The top holdings of Global X Millennials Thematic ETF (MILN) include stocks many investors would expect, such as Facebook, LinkedIn and Amazon, which take advantage of the tech tendencies of millennials. But some names might be more surprising like real estate investment trusts AvalonBay Communities and Equity Residential, and Home Depot, which could benefit from millennials moving out of the home of their parents.
We are creating the DH Old Codger Index Portfolio to compete against this new ETF to see how "old school" stocks do in comparison. Companies in our index will include: (updated names as of 8/29/16)
We have the performance summary running (daily and since inception of 5/6/16) - DHOCI vs. Millennials ETF Battle
---
Social inSecurity
- The Social Security program's costs will exceed its income in 2020 for the first time since 1982—two years later than officials projected last year—forcing the program to dip into its nearly $3 trillion trust fund to cover benefits.
More Bribery for Votes
- Sen. Elizabeth Warren is proposing using taxpayer money to wipe out hundreds of billions of dollars in student-loan debt as a way to control rising college costs
- U.S. Senator Elizabeth Warren, who is seeking the Democratic nomination for the 2020 presidential election, wants to cancel billions of dollars in student loan debt and make college cheaper for students going forward.
- Warren, in a post on the website Medium, proposed canceling $50,000 in student loan debt for anyone with annual household income under $100,000, which her campaign said would amount to 42 million Americans. It would also cancel some debt for those with household incomes between $100,000 and $250,000.
US Dollar approaching channel high
- Not good for multinationals and exports - but for some reason is not denting earnings outlook too much

Smoking Age
- Walgreens Boots Alliance 'is implementing a new, chain-wide policy that will require customers to be at least 21 years old in order to purchase tobacco products in its stores'; policy will be effective Sept. 1, 2019
Interesting Podcast Facts
- There are more than 500,000 podcasts today, most of which don't make a cent.
- No one company accounts for more than 20% of the market, industry insiders say.
- Podcasts made $314 million in revenue in 2017, according to a study of the U.S. market by the Interactive Advertising Bureau and PwC, which projected that number to rise to $402 million in 2018 and $515 million this year.
- By comparison, the U.S. radio industry made $22 billion in 2017
What would John C. Dvorak have written for PC Magazine?
---
See this week's stock picks HERE
---
Follow John C. Dvorak on Twitter
Follow Andrew Horowitz on Twitter
---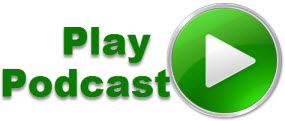 Podcast: Play in new window | Download (Duration: 1:05:47 — 45.4MB)
Subscribe: RSS