We are approaching earnings season as financials are set to start it off.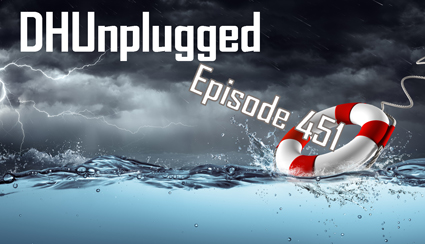 FOMC remains dovish and markets love it. Closing in on all-time highs.
Some interesting charts, a new Closest to the Pin and much more – PLUS we are now on Spotify !
---
Click HERE for Show Notes and Links
DHUnplugged is now streaming live - with listener chat. Click on link on the right sidebar.
---
Love the Show?
Then how about a Donation?
---
Follow John C. Dvorak on Twitter
Follow Andrew Horowitz on Twitter
Earnings Season
Market Looking for Confirmation
Jobs POP back up
Boeing downgrades
Market Update
- Coming into earnings season - watch for volatility
- Markets closing in on all-time highs
- Tech leading the way
- Apple runs above $200
- FOMC minutes today
Economics:
- ADP Private payrolls expanded by 129k (expectations were for 179k)
- Official payrolls increased by 196k
- Unemployment rate at 3.8%
- Was last month a weird aberration as we thought?
- Factory orders still dropping - down 0.5% latest read
Coming up this week - CPI, PPI, Import and Export prices and April Consumer Confidence (prelim)
IMF Update
- The IMF expects the world economy to grow by 3.3% in 2019, down from 3.5%.
- Trade tensions and the potential for tighter monetary policy are among the risks cited by the fund.
- "The balance of risks remains skewed to the downside," the IMF says. "Failure to resolve differences ... would lead to higher costs of imported intermediate and capital goods and higher final goods prices for consumers."
Interesting Outlook for Earnings
CryBaby
- Lyft has threatened litigation against Morgan Stanley, accusing the firm of supporting short-selling for investors who are subject to lock-up agreements.
- In a letter sent to Morgan Stanley on April 2, Lyft questioned the firm about its alleged role in helping market certain products that would help pre-IPO investors bet against the stock.
- The letter was prompted by reporting in the New York Post, which said Morgan Stanley had been selling a short product to pre-IPO investors and cited three sources close to the situation.
- Lyft asked Morgan Stanley to go on record saying that they did not create such a product, and that they had engaged in the proper due diligence in marketing such a product.
- The letter, which copied Lyft's lead underwriters JP Morgan and Credit Suisse, also asks that if Morgan Stanley did engage in such activity that they stop immediately and turn over a list of shareholders who participated.
- This should put a crimp in Morgan's part in the Uber IPO
Musk Update
- SEC warns again (court hearing)
- Accused of pushing and assaulting recently fired employee
--- Board siding with Musk (don't they always?)
- BIG money to be on Tesla Board of Directors (Directors salary $192,000 according to GlassDoor)
- The U.S. securities watchdog's request that a federal judge hold Tesla Inc Chief Executive Elon Musk in contempt over the billionaire entrepreneur's use of Twitter was "reasonable," said a U.S. Securities and Exchange Commission official on Monday.
Buybacks
- Goldman put out an interesting report that shows the impact of markets due to buybacks
- Buyer of stocks over the last few years has been corporations
- Corporate demand has far exceeded that from all other investors combined, according to strategists led by David Kostin.
- Since 2010, net buybacks averaged $420 billion annually, while buying from households, mutual funds, pension funds and foreign investors was less than $10 billion for each, Federal Reserve data compiled by Goldman showed.
- Report put out to influence politicians that are looking to legislate buybacks?
Headline Click Bait
- Barron's Monday - "The Dow Dropped the Most since March and It's All Boeing's Fault"
- SINCE MARCH?
More problems for Boeing
- China Aircraft Leasing Group Holdings has put its order for 100 Boeing 737 MAX jets on hold, until it is assured of the aircraft's safety, South China Morning Post reported on Monday, citing a company statement.
- Company later denied the report
All is not well at Wells
- Warren Buffett is calling for Wells Fargo to look outside Wall Street for its next CEO as the bank searches for a candidate to replace Tim Sloan
- In an interview with the Financial Times on Sunday, Buffett said Wells should not look to J.P. Morgan or Goldman Sachs as a recruiting ground for its next leader.
- Why stay with this company with all the problems - perplexing
Silly Wall Street - Which are truisms and which are BS?
Sell in May and Go Away
Stocks climb the wall of worry
Low price stocks are bargains
Look how low that P/E ratio is
Follow Analyst Ratings
Buy the Breakout
Bull Markets don't die of old age
Low Volume Rally
The Trend is your friend
Average Down
Shorting stock is Un-American
One for old times:
The markets were down in the dumps
Telling the FOMC they are all chumps
Lower rates were the desire
To get markets higher
A direct benefit to the family of Trumps
---
420 Stocks ...

Stocks to watch: CGC, STZ, TLRY, CRON, MJ, NBEV
---
Love the Show?
Then how about a Donation?
---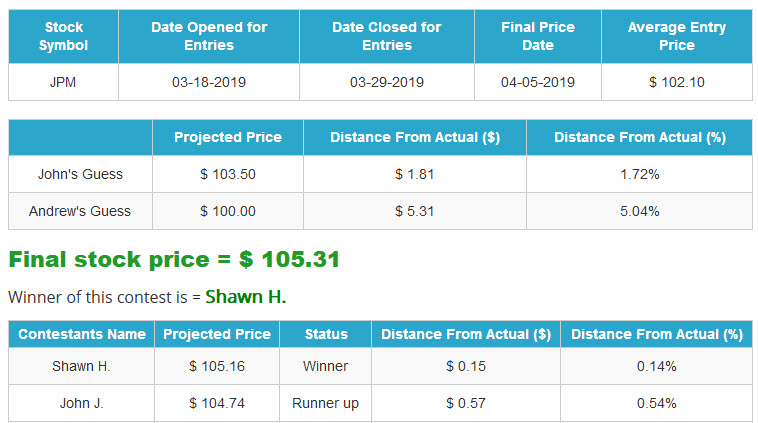 *** NEW INTERACTIVE CHARTS ***
Winners will be getting great stuff like the new DHUnplugged Shirts (Designed by Jimbo) -
PLUS a one-of-a-kind DHUnplugged CTP Winner's certificate..

CLICK HERE FOR MORE CHARTS ON TRADING VIEW
---
UPDATE - NEW ETF - Global X Millennials Thematic ETF Challenge!
The top holdings of Global X Millennials Thematic ETF (MILN) include stocks many investors would expect, such as Facebook, LinkedIn and Amazon, which take advantage of the tech tendencies of millennials. But some names might be more surprising like real estate investment trusts AvalonBay Communities and Equity Residential, and Home Depot, which could benefit from millennials moving out of the home of their parents.
We are creating the DH Old Codger Index Portfolio to compete against this new ETF to see how "old school" stocks do in comparison. Companies in our index will include: (updated names as of 8/29/16)
We have the performance summary running (daily and since inception of 5/6/16) - DHOCI vs. Millennials ETF Battle
---
More Tarrifs
- The U.S. and Europe said they are preparing to impose tit-for-tat tariffs as part of a long dispute over aerospace subsidies.
Raising minimum wage - nice move
- A day before he was to testify before Congress, Bank of America's chief executive, Brian Moynihan, said the lowest-paid workers would earn $17 an hour starting in May and $20 in two years.
Diagnosis
- Nearly 30 years after Michael Landon's shocking death, details surrounding the Little House on the Prairie star's health are being investigated.
- At the young age of 54, Landon died on July 1, 1991, from pancreatic cancer, just months after his diagnosis.
- "For nine years, Little House on the Prairie was filmed just 15 miles away from the Santa Susana Nuclear Laboratory," a narrator says in PEOPLE's exclusive sneak peek of the special.
- Hundreds of local residents started suffering from cancer, scientists discovered that the Santa Susana lab had been the site of the worst radioactive disaster in U.S. history and that years of contamination had prompted a cancer epidemic," the narrator says in the clip.
- As a result of the "cancer epidemic," numerous studies were performed on the area.
- "Studies have concluded that this was responsible for up to 2,000-cancer-related deaths and lead to a 60 percent increase in cancers such as lung, bladder, kidney, liver, blood, lymph node, upper digestive track and thyroid cancers
Why is this news on Fox?
- A Texas man drowned last week while mowing the grass on a property along a river, according to officials.
- Adam Gonzales, 58, was using a zero-turn lawn mower — a mower with a turning radius of zero — last Thursday to cut the grass on a property in Hunt, the Kerr County Sheriff's Office wrote on Facebook.
- While cutting the grass, Gonzales, who worked at the property, made "a pass too close to the river's edge" and the lawnmower turned over, investigators said.
What would John C. Dvorak have written for PC Magazine?
---
See this week's stock picks HERE
---
Follow John C. Dvorak on Twitter
Follow Andrew Horowitz on Twitter
---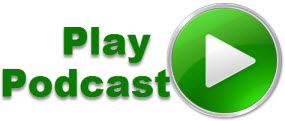 Podcast: Play in new window | Download (Duration: 58:33 — 40.5MB)
Subscribe: RSS