The yield curve, the yield curve!!!!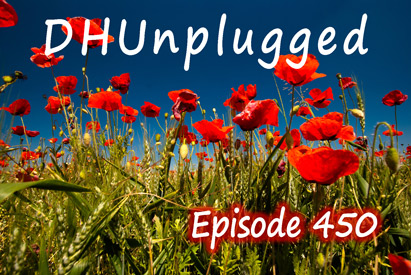 April has some interesting characteristics related to market – will the trend play out?
Looking at the LYFT IPO and other names of interest.
Some interesting charts, a new Closest to the Pin and much more – PLUS we are now on Spotify !
---
Click HERE for Show Notes and Links
DHUnplugged is now streaming live - with listener chat. Click on link on the right sidebar.
---
Love the Show?
Then how about a Donation?
---
Follow John C. Dvorak on Twitter
Follow Andrew Horowitz on Twitter
China economy
50 basis point cut?
LYFT - Rises then Falls
U.S. Economy steadies - Jobs report on Friday
VIX Sub-14
Yield Curve reverses inversion - 3 Month below 10 year BUT.... There is more to the story
Market Update
Rally Rally! 2nd quarter opens on a high note
Discount bad news (PMIs in Europe Fading)
Rejoice at good news (China Manufacturing expands)
Retail sales fall in latest reading - far below expectations
ISM Manufacturing in the U.S. picks up a bit - exceeding expectations
Stories making the rounds that the 10 Year is now above the 3 month - but short end is still somewhat inverted.
Even more stories are floating around about April being one of the best months for markets - April Flowers?
- Is this an indication that once again information that is known will collapse upon itself?
Economics:
- Feb Retail Sales -0.2% vs consensus of 0.1%; was revised to 0.2% from 0.7%
- Feb Retail Sales, Ex-Auto -0.4% vs consensus of 0.1%; was revised to 0.9% from 1.4%
- Mar ISM Manufacturing Index 55.3 vs consensus of 54.1; was 54.2
- February Durable Orders -1.6% m/m vs. -0.9% consensus
U.S Manufacturing rose a bit this month - off of a 2-year low
LYFT IPO - Came out at $72 and ramped higher to $87 but closed at the lower range of the day on Friday
- Fell below IPO offer price on Monday to close at $68
- Too much negativity surrounding this name?
TESLA - Elon Musk is rapper now ("RIP Harambe")
- Just fun loving or lunatic?
- All sorts of theories surrounding (good quarter, other meanings???)
Crude oil - approaching $62++ as Russia confirms production cuts and other OPEC are thinking they want the price higher
- 200-Day resistance in sight
BUYBACKS!
- U.S. companies rolled out last quarter the sixth-highest quarterly volume of stock buyback announcements in the past decade, even as buybacks came under increased political scrutiny.
- Corporate America announced $212.7 billion in buybacks last quarter.  While below the $242.1 billion in the first quarter last year, it was still historically high.   Buybacks topped $200 billion in five of the past eight quarters.
- "Companies committed enough money to buybacks last quarter to give $1,500 to every U.S. worker subject to withholding," said David Santschi, director of liquidity research at EPFR's TrimTabs.
- "Buybacks are one factor driving economic inequality in the U.S., as top corporate executives tend to benefit disproportionately from them."
Forty-two companies announced buybacks of at least $1 billion last quarter, led by Chevron ($25 billion), Union Pacific ($22.6 billion), Cisco ($15.0 billion), Johnson Controls International ($8.5 billion), and Home Depot ($7.6 billion).
JCD Fav
- Walgreens Boots Alliance reduces adjusted EPS guidance for fiscal 2019, from a range of 7 percent to 12 percent growth, to roughly flat, at constant currency rates.
- Down 12% Mid-day

Facebook - Part 2
- Facebook is looking to add paid publishers with a new "tab"
- Requesting governmental help in social media via recent Opt-Ed in Washington Post
-- Facebook CEO is calling on "governments and regulators" around the world to help rein in the internet, and his own company.
-- "By updating the rules for the Internet, we can preserve what's best about it — the freedom for people to express themselves and for entrepreneurs to build new things — while also protecting society from broader harms," Zuckerberg writes.
-- Zuckerberg goes on to ask for new regulation addressing four topics: "harmful content, election integrity, privacy, and data portability." But the bigger point is that he's asking for regulation at all: For years, Silicon Valley's tech leaders assumed that governments and regulators were anachronistic speed bumps to be avoided.
Price Cutting
- Amazon.com Inc. is planning to cut prices on hundreds of items at Whole Foods stores this week, as the e-commerce giant seeks to change the chain's high-cost image amid intense competition among grocers.
Cryptos:
- Bitcoin and others are raging again. Bitcoin topped $5000 for a moment on Monday/Tuesday
- Thoughts on reason?
Earnings Swoon
- GameStop beats by $0.02, misses on revs, comps +1.4%; guides AprQ EPS below consensus; guides FY19 revs below consensus; concludes review of strategic and financial alternatives, announces $100 mln profit improvement initiative
- Stock off 9% after hours

Earnings Boom
- Dave & Busters beats by $0.11, beats on revs; guides FY20 in-line
- Stock up 6% after hours
JCD Quiz:
1) Fed Chair Powell's Net Worth is:
A) Less than $5 Million
B) Between $5 - $25 Million
C) Between $25 - $50 Million
D) Between $50 - $200 Million
E) Over $200 Million
2) Powell's Top Holding as of latest disclosure (estimate)
A) Cash
B) Stock ETFs/Funds
C) Bond ETFs/Funds
D) U.S. Treasuries
One more thing....
- Apple may see a change as the company is about to enter the blackout period prior to earnings on April 30
- Not exactly known what the company does during this period - but generally 30 days before earnings they stop buying back stock
---
420 Stocks ...

Stocks to watch: CGC, STZ, TLRY, CRON, MJ, NBEV
---
Love the Show?
Then how about a Donation?
---

*** NEW INTERACTIVE CHARTS ***
Winners will be getting great stuff like the new DHUnplugged Shirts (Designed by Jimbo) -
PLUS a one-of-a-kind DHUnplugged CTP Winner's certificate..

CLICK HERE FOR MORE CHARTS ON TRADING VIEW
---
UPDATE - NEW ETF - Global X Millennials Thematic ETF Challenge!
The top holdings of Global X Millennials Thematic ETF (MILN) include stocks many investors would expect, such as Facebook, LinkedIn and Amazon, which take advantage of the tech tendencies of millennials. But some names might be more surprising like real estate investment trusts AvalonBay Communities and Equity Residential, and Home Depot, which could benefit from millennials moving out of the home of their parents.
We are creating the DH Old Codger Index Portfolio to compete against this new ETF to see how "old school" stocks do in comparison. Companies in our index will include: (updated names as of 8/29/16)
We have the performance summary running (daily and since inception of 5/6/16) - DHOCI vs. Millennials ETF Battle
---
Impossible
- Starting today, 59 exclusive BURGER KING restaurants in and around St. Louis will be testing the Impossible WHOPPER -- a flame-grilled, plant-based patty topped with freshly sliced tomatoes, fresh lettuce, creamy mayonnaise, ketchup, crunchy pickles, and sliced white onions on a toasted sesame seed bun.
Pay to Play
- The U.S. Constitution does not guarantee a prisoner sentenced to capital punishment "a painless death," a divided Supreme Court said on Monday, paving the way for the execution of a convicted murderer who sought to die by lethal gas rather than lethal injection because of a rare medical condition.
Charging Mat
- Apple last week on Friday said it is canceling the AirPower wireless charging mat that the company announced in 2017 on the same day as its iPhone X
- In a statement, Apple said that it had concluded that its AirPower mat "will not achieve our high standards."
What would John C. Dvorak have written for PC Magazine?
---
See this week's stock picks HERE
---
Follow John C. Dvorak on Twitter
Follow Andrew Horowitz on Twitter
---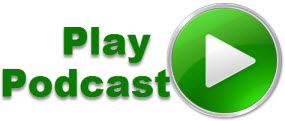 Podcast: Play in new window | Download (Duration: 1:04:29 — 44.6MB)
Subscribe: RSS