Apple has some big announcements this week – though we question the innovation.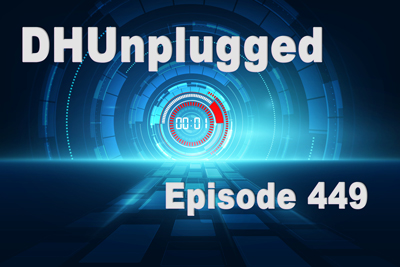 SneakerGate – some wild news in the show world.
A look into the potential for a recession – as the yield curve continues to invert.
Some interesting charts, a new Closest to the Pin and much more – PLUS we are now on Spotify !
---
Click HERE for Show Notes and Links
DHUnplugged is now streaming live - with listener chat. Click on link on the right sidebar.
---
Love the Show?
Then how about a Donation?
---
Follow John C. Dvorak on Twitter
Follow Andrew Horowitz on Twitter
Fed Policy Mistake #2
Yield inversions spook markets
Muller Investigation draws to a close
Thank YOU for birthday wishes and donations
Cruise Update (times are changing)
THANKS FOR THE BDAY WISHES!
Market Update
Quite the quick turn on the heels of the Fed's rate decision (Up, Down, Down)
Earnings coming in for globally important companies (NKE and FDX) - not great outlooks
Big down day on Friday as yields invert and global growth worries continue (now the narrative is shifting to "this time is different")
Japan down 3% overnight (Monday)
Oil is having its best quarter since 2002
Markets don't seem to care about Muller findings (that we know of yet)
~20% of all world debt is now earning negative interest.
Cash-Shiller 20 Price index up 3.6% YoY - (worst in some time)
Monday
The yield on the benchmark 10-year Treasury note fell on Monday to its lowest level since December 2017 as fixed-income investors continued to worry about global growth and a potential deceleration in the U.S. economy.
Yields++
- Bloomberg: Wherever you look in developed markets, sovereign bond yields are at their lowest levels in years as traders ratchet up bets that major central banks will be easing.
- Yields in Australia and New Zealand dropped to record lows after a closely-watched part of the U.S. curve inverted on Friday as investors wager that the Federal Reserve will need to cut rates.
- Trading volumes in Treasury futures were double the norm during Asian trading, while Japan's 10-year yields fell to the lowest since 2016.
China Trade deal - road to nowhere
- U.S. Trade Representative Robert Lighthizer and Treasury Secretary Steven Mnuchin are scheduled to travel to Beijing for talks starting on March 28, the White House said on Saturday.
- The FT report said Beijing had yet to offer "meaningful concessions" to U.S. requests for China to stop discriminating against foreign cloud computing providers, to reduce limits on overseas data transfers and to relax a requirement for companies to store data locally.
Facebook - Can it get any worse?
- Facebook Inc. disclosed a flaw on its social network that made passwords of hundreds of millions of users visible to employees and said the issue has now been fixed.
- During a security review in January, Facebook found that the passwords were stored in a readable format, against its security procedures, but that they were never visible to anyone outside of the company.
- Most of the accounts affected were using Facebook Lite, a version of the app designed for emerging markets. The company said it hasn't found evidence this access was abused.
Volvo is looking to outfit their next generation of cars with a way to automatically stop drivers that are impaired from driving. (2020's)
- Drivers with eyes close, erratic driving, not heeding automatic warnings
- Can alert assistance
- Automatically stop and park car
- Lower cost insurance for cars outfitted with that technology.
Futures Trading Liquidity Drying Up
A retreat by traders from E-mini S&P 500 futures, an important corner of the U.S. financial system where over $200 billion changes hands daily, has some worried it could make the stock market more susceptible to shocks.-
- Less Liquidity after the massive moves last year
- What could be the reasons?
Apple Streaming Service announcement
Apple News PLUS = $9.99 per month (with familiy sharing)
- **** No Ads and no sharing of data - privacy (hitting hard on privacy and no sharing with advertisers)
- Hundreds of magazines
- Apple Pay10 Billion transactions this year (all payments should be made this way in the future)
- - - ApplePay one step further -- AppleCard (lower cost, easier applications, sign up on iphone, no fees, imessage for customer support)
- - - - New Credit card statement that shows actual merchants that shows charts and other info regarding your features
- - - - -  New Cash back "Daily Cash" instead of points (2-3% back)
--- - - -- - No late fees, no over limit fees, no international fees... Much more security
- - Goldman Sachs and Mastercard
-- Apple Arcade subscription service to play 100+ games (again hitting hard on security and no ads)
----- AppleTV (not much more than a Hulu or Roku ind of service) - Apple TV+ (new service dedicated to the best stories ever told
--- Summary - Lots of subscription services, hitting hard on privacy and no-ads
Brexit Drags on
Brexit got a bit of a reprieve as an extension was granted
- Looks like there is a desire to get May out of position
SneakerGate?
- NIKE ticking lower as sensationalist attorney Michael Avenatti tweets that he will be holding a press conference to 'disclose a major high school/college basketball scandal perpetrated by @Nike'
-Avenatti TWEET: "Tmrw at 11 am ET, we will be holding a press conference to disclose a major high school/college basketball scandal perpetrated by @Nike that we have uncovered. This criminal conduct reaches the highest levels of Nike and involves some of the biggest names in college basketball."
- - ON THE OTHER HAND: NIKE shares jump off lows on breaking headlines that Michael Avenatti has been charged with fraud and trying to extort Nike ($20million)
Dumping China
-Foreigners dumped the most Chinese shares on record via stock trading connects as they steered away from risk and the country's benchmark index fell below a key level.
- Overseas investors net sold 10.8 billion yuan ($1.6 billion) of mainland shares Monday, the biggest single-day sale since the second exchange link with Hong Kong opened in December 2016, according to data compiled by Bloomberg.
- The Shanghai Composite Index joined a global rout on growth concerns, sliding 2 percent to close below the 3,100-point level it has been trying to overcome this month.
Recession - What Recession?
TRIMTABS:
- While the Federal Reserve's dramatic shift in monetary policy and the inverted yield curve have stoked fears about the U.S. economy's strength, key macroeconomic indicators tracked by TrimTabs Investment Research have improved recently.
- The TrimTabs Macroeconomic Index, a proprietary index of leading macroeconomic indicators, climbed to a two-month high last week and is just 0.1% below its record high in September 2018.
- Real wage and salary growth is also picking up.  Based on real-time income and employment tax withholdings to the U.S. Treasury, real wage and salary growth accelerated to 5.0% year-over-year in the past four weeks, up from 2.7% year-over-year in February.  The pickup is too strong to be due to seasonal factors alone.
- "Our indicators are not pointing to a recession anytime soon," said TrimTabs director of liquidity research David Santschi.  "The Fed's policy shift had far more to do with action in the financial markets than with any change in the economy."
---
420 Stocks ...

Stocks to watch: CGC, STZ, TLRY, CRON, MJ, NBEV
---
Love the Show?
Then how about a Donation?
---

*** NEW INTERACTIVE CHARTS ***
Winners will be getting great stuff like the new DHUnplugged Shirts (Designed by Jimbo) -
PLUS a one-of-a-kind DHUnplugged CTP Winner's certificate..

CLICK HERE FOR MORE CHARTS ON TRADING VIEW
---
UPDATE - NEW ETF - Global X Millennials Thematic ETF Challenge!
The top holdings of Global X Millennials Thematic ETF (MILN) include stocks many investors would expect, such as Facebook, LinkedIn and Amazon, which take advantage of the tech tendencies of millennials. But some names might be more surprising like real estate investment trusts AvalonBay Communities and Equity Residential, and Home Depot, which could benefit from millennials moving out of the home of their parents.
We are creating the DH Old Codger Index Portfolio to compete against this new ETF to see how "old school" stocks do in comparison. Companies in our index will include: (updated names as of 8/29/16)
We have the performance summary running (daily and since inception of 5/6/16) - DHOCI vs. Millennials ETF Battle
---
YES!
- Spoon-bending psychic Uri Geller wants to bend British Prime Minister Theresa May's will against Brexit using mass-telepathy.
Confidence
- The Conference Board's Consumer Confidence Index decreased to 124.1 in March (Briefing.com consensus 132.0) from an unrevised 131.4 in February.
- The March decline represents the fifth decrease over the past six months.
Rats
- Suspected organized criminals have been stuffing the bodies of dead rats with drugs, phones and cash and throwing them over the walls of a British prison to get contraband to inmates, the government said on Monday.
Snake-Boarding
- Indonesian police have apologized and pledged disciplinary action after officers draped a live snake around the neck of a suspect to persuade him to confess during an interrogation session in the easternmost area of Papua.
SO MANY QUESTIONS
- Scientists in New Zealand say they have found a USB memory stick containing holiday photos inside a frozen slab of seal poo.
- The scat, valuable for studying the health of leopard seals, had been stored in a freezer for a year before it was thawed out for analysis, the researchers said.
- It contained photos of sealions at Porpoise Bay, on New Zealand's South Island, and a video of a mother sealion and her baby frolicking in shallow waters.
What would John C. Dvorak have written for PC Magazine?
---
See this week's stock picks HERE
---
Follow John C. Dvorak on Twitter
Follow Andrew Horowitz on Twitter
---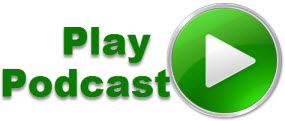 Podcast: Play in new window | Download (Duration: 1:03:04 — 43.6MB)
Subscribe: RSS