Boeing planes grounded as the investigation of the recent failures continue.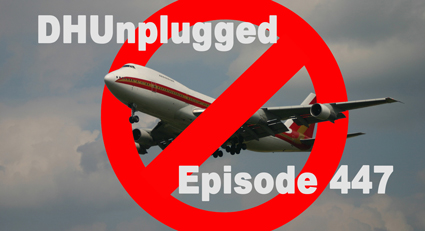 Brexit – no idea what to expect at this point.
Markets back to rally mode – even in the face of some tough news. Economics, markets and more….
Some interesting charts, a new Closest to the Pin and much more – PLUS we are now on Spotify !
---
Click HERE for Show Notes and Links
DHUnplugged is now streaming live - with listener chat. Click on link on the right sidebar.
---
Love the Show?
Then how about a Donation?
---
Follow John C. Dvorak on Twitter
Follow Andrew Horowitz on Twitter
10 Week Rally Broken
Boeing crash and crashes
Global Trade reports are concerning
China Deal may or may not happen (more conflicting news)
Kudlow out on Friday to defend  the U.S. economy after horrific jobs number
Market Update
Monday morning DJIA futures hit hard on Boeing news. 12% drop in Boeing is equivalent to 340 DJIA points.
- Recall we discussed that about 29% of the DJIA move up in 2019 was due to Boeing surge.
- Already seeing plenty of sell-side support and discussions about buying Boeing on the bad news.
- LIVE UPDATE - 10:05AM Monday - DJIA down 30 points with BA hitting by 245 points (PPP?)
- 10:17AM DJIA turns green still with drag of Boeing by 220 points
- 1:40PM - DJIA ramps higher by 150 points (Boeing still dragging)
- Rally continues
Some words of wisdom regarding the Boeing situation:
- President Trump tweeted 'Airplanes are becoming far too complex to fly. Pilots are no longer needed, but rather computer scientists from MIT. I see it all the time in many products. Always seeking to go one unnecessary step further, when often old and simpler is far better. Split second decisions are needed, and the complexity creates danger. All of this for great cost yet very little gain. I don't know about you, but I don't want Albert Einstein to be my pilot. I want great flying professionals that are allowed to easily and quickly take control of a plane!
Week had plenty of worrisome news:
- Brexit not looking good
- Mario Draghi looking spooked and providing concerning outlook for EuroZone
- China exports plunge
- U.S. employment report comes in really soft
- South Korea exports and imports crash
- North Korea Nukes
- Fed's Powell 60 Minutes appearance (seems like they are really pressing the dovish ticket
Pull-Forward Effect Confirmed
- China on Friday reported worse than expected trade data for the month of February, customs data showed amid Beijing's trade dispute with the U.S.
- Dollar-denominated exports plunged 20.7 percent for the month of February from a year ago, missing economists' expectations of a 4.8 percent decline, according to a Reuters poll. January exports had risen 9.1 percent from a year ago.
- Dollar-denominated imports fell 5.2 percent in February from a year ago, missing economists' forecast of a 1.4 percent fall. January imports had fallen 1.5 percent on-year.
Seen this before
- Anecdotally - when one name in DJIA is hit that is significant - bullish move on the remainder to push index up. (IBM earnings when it was a key position in DJIA)
- Monday saw a heap of upgrades on mega-cap names just before the open.
JOBS Report
- 20k added to payrolls (expected 175k)
- Weather to blame as construction and hospitality employment was VERY weak
- Possible impact of Govy shutdown?
Retail sales rebounded a bit after that terrible number last week - ex-auto +0.9%
- Consumer confidence lifted in January after markets snapped back.
Global PMIs are drooping
TESLA ABOUT-FACE?
Sunday night Tesla does an about face and says that they are now going to keep more stores open and a smaller price cut to some models
- Obviously the poor reactio0n of the stock on the initial news had something to do with this
- Looks like there is something really wrong here - feels like a panic internally.
Where There is Smoke - You Can Get Fired
- The Pentagon is reviewing Tesla Inc Chief Executive Officer Elon Musk's federal security clearance after the billionaire briefly smoked marijuana on a California comedian's podcast in September
Where is this all going?
- Senator Elizabeth Warren said on Friday that if elected U.S. president she would seek to break up tech companies Amazon.com Inc, Alphabet Inc's Google and Facebook Inc as part of a structural change to the sector aimed at promoting competition.
JailBoyBro
- The U.S. Bureau of Prisons said on Friday it was investigating former drug company executive Martin Shkreli's conduct in prison after the Wall Street Journal reported he was still helping run his old company using a contraband cellphone.
Big Name - Big Call
- Jeremy Grantham, an investor credited with predicting the 2000 and 2008 downturns, told CNBC on Thursday that investors should get inured to lackluster returns in the stock market for the next two decades, after a century of handsome gains.
- "In the last 100 years, we're used to delivering perhaps 6%," but the U.S. market will be delivering real returns of about 2% or 3% on average over next 20 years, the value investor and co-founder of Boston-based asset manager GMO
This is how crazy this has gotten
- Hollywood actresses Felicity Huffman (and husband William H. Macy) and Lori Loughlin and a slew of chief executives are among 50 wealthy people charged in the largest college cheating scam ever prosecuted by the U.S. Department of Justice, federal officials said Tuesday.
- Those indicted in the investigation, dubbed "Varsity Blues," allegedly paid bribes of up to $6 million to get their children into elite colleges, including Yale, Stanford, Georgetown and the University of Southern California, federal prosecutors said.
- "This case is about the widening corruption of elite college admissions through the steady application of wealth combined with fraud," Andrew Lelling, the U.S. attorney for the District of Massachusetts, said at a news conference.
---
420 Stocks ...

Stocks to watch: CGC, STZ, TLRY, CRON, MJ, NBEV
---
Love the Show?
Then how about a Donation?
---

*** NEW INTERACTIVE CHARTS ***
Winners will be getting great stuff like the new DHUnplugged Shirts (Designed by Jimbo) -
PLUS a one-of-a-kind DHUnplugged CTP Winner's certificate..

CLICK HERE FOR MORE CHARTS ON TRADING VIEW
---
UPDATE - NEW ETF - Global X Millennials Thematic ETF Challenge!
The top holdings of Global X Millennials Thematic ETF (MILN) include stocks many investors would expect, such as Facebook, LinkedIn and Amazon, which take advantage of the tech tendencies of millennials. But some names might be more surprising like real estate investment trusts AvalonBay Communities and Equity Residential, and Home Depot, which could benefit from millennials moving out of the home of their parents.
We are creating the DH Old Codger Index Portfolio to compete against this new ETF to see how "old school" stocks do in comparison. Companies in our index will include: (updated names as of 8/29/16)
We have the performance summary running (daily and since inception of 5/6/16) - DHOCI vs. Millennials ETF Battle
---
 If You Can't Win - MERGE
- The management board of Deutsche Bank has decided to hold talks with rival Commerzbank to examine the feasibility of a merger, a person with knowledge of the matter told Reuters on Sunday.

Would You Rent A Pillow?
- Rent the Runway will partner with Williams-Sonoma Inc's West Elm brand to allow subscribers to rent home decor, the clothing rental company said on Thursday.
- The New York City-based company, which has previously only rented out designer apparel and accessories, will let customers try out soft home goods, including quilts, blankets, shams and decorative pillows made by West Elm beginning in the summer. The items will be available in 26 "bundles" ranging in retail value from $150 to $450.
Amazon.com Inc will close all of its U.S. pop-up stores and focus instead on opening more book stores, a company spokesperson said on Wednesday.
- Amazon's 87 pop-up stores in the United States are expected to close by the end of April, the Wall Street Journal reported.
M&A
- Nvidia agreed to acquire Mellanox Technologies in a deal it valued at $6.9 billion, as it seeks to bolster its position in the market for chips used in cloud computing.
Don't Do This
- Conor McGregor allegedly took the phone from a man taking photos of him outside the hotel and smashed it.
- According to Miami-Dade County jail's website, McGregor's charges of strong-arm robbery and criminal mischief of $1,000 or more came with bonds of $7,500 and $5,000, respectively. Both are felony charges.
SHOTS
- Italian children have been told not to turn up to school unless they can prove they have been properly vaccinated.
- The deadline follows months of national debate over compulsory vaccination.
- Parents risk being fined up to €500 (£425; $560) if they send their unvaccinated children to school. Children under six can be turned away.
- The new law came amid a surge in measles cases - but Italian officials say vaccination rates have improved since it was introduced.
Justified?
- A Pittsburgh man is facing a number of charges after he allegedly choked the driver of a vehicle he was riding in for singing Christmas songs in March.
- On March 4, a Pennsylvania state trooper responded to a call of a reported medical emergency on the side of an interstate on-ramp, CBS News reported.
What would John C. Dvorak have written for PC Magazine?
---
See this week's stock picks HERE
---
Follow John C. Dvorak on Twitter
Follow Andrew Horowitz on Twitter
---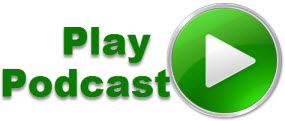 Podcast: Play in new window | Download (Duration: 1:05:49 — 45.5MB)
Subscribe: RSS