Pricing in every headwind to be resolved favorably, markets continue to be in rally mode.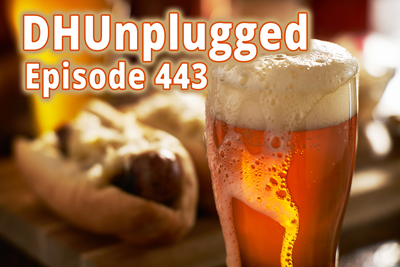 Word that there may be a deal at hand for a government spending bill helped to propel market higher – just a few days after markets were spooked by comments that a China deal is no way near done.
Some interesting charts, a new Closest to the Pin and much more – PLUS we are now on Spotify !
---
Click HERE for Show Notes and Links
DHUnplugged is now streaming live - with listener chat. Click on link on the right sidebar.
---
Love the Show?
Then how about a Donation?
---
Follow John C. Dvorak on Twitter
Follow Andrew Horowitz on Twitter
Deal to keep government open has legs
Earnings "R" word is being muttered
New Fed Policy?
Turnaround Tuesday - Markets moving higher again
Officially Announcing a New Closest to the Pin
NEW ON SPOTIFY - Someone needs to check that we are actually on the platform (just submitted)
Market Update
The rally rolls on...
Investors are seeing the glass as full and overflowing with joy. (no Half Full here - Fully Full)
Earnings season is starting to wind down - the usual number of companies beat expectations (70% or so) with the big difference from previous quarters that expectations had been lowered considerably.
Investors got spooked last week when Larry Kudlow said that US/China talks are miles apart
Markets like that some of the key headwinds are closer to resolution - if we can believe the media reports and Tweets
S&P 500 pricing in a 4-5% growth rate for earnings - but there is significant reason to believe that 1-2% is the best we may get for the next year
Several new names are entering the 2020 race - big items they are pressing are income inequality, wealth tax and corporate behavior
Start with some charts - 200 DMA
Not Believing
- Investors with $515 billion surveyed by Bank of America Merrill Lynch aren't convinced by the new-year equity rally and prefer cash to stocks.
- Global equity allocations in February fell to the lowest level since September 2016, according to BofA, even as the MSCI All Country World Index is up almost 8 percent in 2019.
- That indicates a deep lack of conviction in the sustainability of the rebound among traders.
- The share of investors who believe the S&P 500 Index has peaked at 2,931 jumped to 34 percent this month from just 11 percent in September.
BIG VALUE
- Social media network Reddit Inc said on Monday it raised $300 million in its latest funding round, led by Tencent Holdings Ltd, giving it a market valuation of $3 billion.
- The series D funding round saw a $150 million investment from Tencent and the company's former investors, including Sequoia, Fidelity, Tacit and Snoop Dogg.
Twitter Earnings (stock dives)
- Twitter Inc reported a better-than-expected 24 percent increase in fourth-quarter revenue on Thursday, helped by growth in its video advertising business.
- The social media company posted a decline in monthly active users, due in part to its campaign of deleting millions of abusive accounts after facing criticism it was being used as a platform for political influence operations and hate speech.
- Overall revenue rose to $909 million in the quarter, beating Wall Street's average estimate of $868.2 million.
- Total advertising revenue rose 23 percent to $791 million. More than half that revenue came from video ads placed by corporate clients.
- Twitter said it expects operating expenses to rise about 20 percent year-on-year in 2019 due to efforts to improve its service, above analysts' average estimate of 12 percent.
General Motors Earnings
- General Motors last Wednesday swung to a quarterly profit from a year-earlier loss as profitable pickup trucks and crossovers in the U.S. market, combined with cost-cutting, helped offset lower overall sales.
- The No. 1 U.S. automaker reported fourth-quarter net income of $2.1 billion or $1.40 per share, versus a loss of $5.2 billion or $3.65 per share a year earlier. Excluding one-time items, GM earned $1.43 a share. Analysts polled by Refinitiv IBES had expected earnings of $1.22.
Sears Lives On
- A U.S. bankruptcy judge on Thursday approved Sears Holdings Corp Chairman Edward Lampert's $5.2 billion takeover of the beleaguered retailer, allowing the department store chain to avert liquidation and preserve tens of thousands of jobs.
More Tesla Bad news (stock goes up)
Tesla Inc announced last month a second round of job cuts to rein in costs
- One crucial department was particularly badly hit. The automaker more than halved the division that delivers its electric vehicles to North American customers, two of the laid-off workers said.
- Some 150 employees out of a team of about 230 were let go in January at the Las Vegas facility that gets tens of thousands of Model 3s into the hands of U.S. and Canadian buyers, they said, in a sign the company expected the pace of deliveries to significantly slow in the near term.
Jeff Bezos
- Hero?
- Amazon.com Inc Chief Executive Jeff Bezos posted a blog on Thursday saying the National Enquirer's parent company American Media threatened to blackmail him with the threat of publishing "intimate photos."
Bank Mergers
- A more permissive regulatory environment culminated last Thursday in the biggest bank merger since the 2007-2009 financial crisis, and more deals are likely, analysts and investors said.
- U.S. regional lender BB&T Corp said it will buy rival SunTrust Banks Inc for about $28 billion in stock.
- More coming?
Believe it or Not?
- President Donald Trump and China's Xi Jinping are unlikely to meet before their countries' March 1 deadline to reach a trade deal, two U.S. administration officials and a source familiar with the negotiations said last Thursday.
- This was on the same day that Larry Kudlow came out and said in a TV interview that the two sides were far apart from on the terms of any deal.
- The countries had taken a 90-day hiatus in their trade war to hammer out a deal, and another round of talks is scheduled for next week in China.
- My bet - a deal will be done with a few purchase concessions and will be called a win for both sides.
Interesting - EM getting plenty of money
- Emerging markets bond exchange-traded funds have been drawing record inflows.
- Emerging Markets bond ETFs added $900 million (3.0% of assets) on the five trading days ended Friday, February 8, and the inflow of $1.5 billion (5.1% of assets) on the five days ended Tuesday, - February 5 was the biggest five-day inflow on record.  Inflows have occurred on all but two trading days this year.
- Emerging Markets equity ETFs issued $2.7 billion (1.5% of assets) on the past five trading days, and the inflows of $3.5 billion (1.9% of assets) on the five trading days ended February 5 was the biggest five-day inflow since April 2014.
= These funds have not had a single daily outflow since late December.
What gives?
- Google owner Alphabet has reported annual and quarterly revenues up again, largely on the back of increasing market share in online advertising.
- The company reported fourth quarter revenues up 22 per cent to $39.28 billion, while annual revenues were up 23 per cent to $136.8 billion.
- And the company also took the time to separate out "European Commission fines" in its consolidated statements of income in the company's accounts.
- These increased from $2.7 billion in 2017 to $5.1 billion in 2018, with a further €50 million already set to be added to the bill for its first quarter and 2019 accounts, thanks to French data protection authority CNIL.
EU Closing Borders
As a result of political pressure from the EU Commission with respect to negotiations of an institutional framework agreement between the European Union and Switzerland, Swiss stock exchanges may lose third-country equivalence for purposes of Article 23 of the EU Markets in Financial Instruments Regulation (2014/64) (MiFIR) by the end of 2018. This would restrict EU investment firms' ability to trade shares on Swiss stock exchanges that are also admitted on a regulated market or traded on a trading venue in the European Union. [LINK]
---
420 Stocks going higher?....

Stocks to watch: CGC, STZ, TLRY, CRON, MJ, NBEV
---
Love the Show?
Then how about a Donation?
---

Announcing the Winner of Cleveland Cliff's (CLF)

*** NEW INTERACTIVE CHARTS ***
Winners will be getting great stuff like the new DHUnplugged Shirts (Designed by Jimbo) -
PLUS a one-of-a-kind DHUnplugged CTP Winner's certificate..

CLICK HERE FOR MORE CHARTS ON TRADING VIEW
---
UPDATE - NEW ETF - Global X Millennials Thematic ETF Challenge!
The top holdings of Global X Millennials Thematic ETF (MILN) include stocks many investors would expect, such as Facebook, LinkedIn and Amazon, which take advantage of the tech tendencies of millennials. But some names might be more surprising like real estate investment trusts AvalonBay Communities and Equity Residential, and Home Depot, which could benefit from millennials moving out of the home of their parents.
We are creating the DH Old Codger Index Portfolio to compete against this new ETF to see how "old school" stocks do in comparison. Companies in our index will include: (updated names as of 8/29/16)
We have the performance summary running (daily and since inception of 5/6/16) - DHOCI vs. Millennials ETF Battle
---
Weird/Creepy
- Delta and Coca-Cola have reportedly apologized for providing passengers with controversial napkins that encouraged travelers to "write down your [telephone] number and give it to your plane crush."
- The napkins, which featured Diet Coke logos, were printed on one side with the words, "because you're on a plane full of interesting people and hey… you never know," and instructions on the other side reading, "be a little old school, write down your number and give it to your plane crush. You never know…"
Apple for the win
- Apple is now once again the most valuable U.S. company (unseating Microsoft)
- This is after a rather soft earnings report too
Man vs. "Small" Animal
- A Colorado jogger strangled a juvenile mountain lion in the foothills of Horsetooth Mountain northwest of Denver, acting in self-defense after the predator attacked him, authorities said on Tuesday.
- The man, who was not identified, survived the life-and-death struggle in the Horsetooth Mountain Open Space, a mountain park less than 70 miles (110 km) from Denver, officials said.
- The man was running on a trail when the juvenile cougar attacked him from behind, biting and clawing his face, back, legs and arms, state and local officials said in a joint statement late on Monday.
- During the struggle, the man strangled the wild animal with his bare hands, Colorado Parks and Wildlife spokeswoman Rebecca Ferrell said by phone on Tuesday.
Lovely
- Looking to get yourself a present this Valentine's Day?
- The El Paso Zoo has you covered. It will name a cockroach after your ex and then feed it to a meerkat live on camera.
- You can message the zoo on Facebook with your ex's name, then wait patiently for February 14 to watch the roach get devoured during the "Quit Bugging Me" meerkat event, which will live-stream on Facebook and the zoo's website.
- The names of those exes will also be displayed around the meerkat exhibit and on social media starting February 11. The zoo calls it "the perfect Valentine's Day gift."
What would John C. Dvorak have written for PC Magazine?
---
See this week's stock picks HERE
---
Follow John C. Dvorak on Twitter
Follow Andrew Horowitz on Twitter
---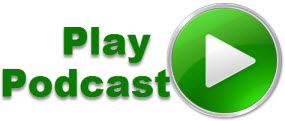 Podcast: Play in new window | Download (Duration: 1:00:39 — 41.9MB)
Subscribe: RSS