The government is open again – at least for the next three weeks.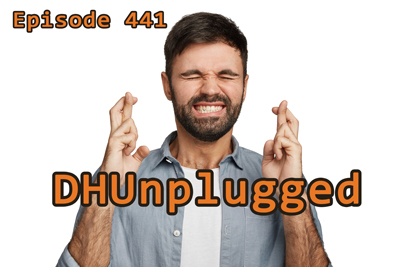 It is going to be a very long week as earnings and economic data are flowing.
A few cuts to guidance and poor earnings reports may derail the January rally.
Volatility is not letting up either….
---
Click HERE for Show Notes and Links
DHUnplugged is now streaming live - with listener chat. Click on link on the right sidebar.
---
Love the Show?
Then how about a Donation?
---
Follow John C. Dvorak on Twitter
Follow Andrew Horowitz on Twitter
Full week with Big economic updates
BIG week of earnings - some of the big tech will start to report
Government Shutdown
More arrests in the Mueller investigation
Talking about our latest stock picks
CTP is ON!
Market Update
- Week finished virtually flat. NAS and SP500 finished slightly lower while the DJIA was positive.
USD takes a hit as there is news circulating that the Fed may be close to the end of their balance sheet normalization
- HAHAHAHAHA
- Sill over $4T - reduced by 10% after increasing 300% and there is panic with the Fed governors
- Interesting how increase in balance sheet coincides to market increase/decrease
- Caterpillar released earnings - not a great report as they came in very short of expectations (China and trade reasons) - guided down
- Nvdia - Lowered guidance - stock down 17%
What do you make of the John Williams interview that you sent me?
- Recession in 1Q 2019?
Markets - waiting for Powell rate hike decision tomorrow. Expectations are 0% chance of a rate hike. BUT will he be dovish?
PG&E (PCG) officially files for bankruptcy - stock is up 15% on the news
- WHY?
>NVIDIA lowers Q4 revenue and gross margin guidance; says deteriorating macroeconomic conditions, particularly in China, impacted consumer demand for NVIDIA gaming GPUs
- Co issues lowered guidance for Q4 (Jan), sees Q4 (Jan) revs of $2.2 bln from $2.7 bln vs. $2.71 bln S&P Capital IQ Consensus.
- Co lowers Q4 Non-GAAP gross margin guidance to 55-57% versus prior guidance of 62-63%.
- In Gaming, NVIDIA's previous fourth-quarter guidance had embedded a sequential decline due to excess mid-range channel inventory following the crypto-currency boom. The reduction in that inventory and its impact on the business have proceeded largely inline with management's expectations. However, deteriorating macroeconomic conditions, particularly in China, impacted consumer demand for NVIDIA gaming GPUs.
- In addition, sales of certain high-end GPUs using NVIDIA's new Turing architecture were lower than expected. These products deliver a revolutionary leap in performance and innovation with real-time ray tracing and AI, but some customers may have delayed their purchase while waiting for lower price points and further demonstrations of RTX technology in actual games.
- NVIDIA expects its GAAP and non-GAAP gross margin to be impacted by approximately $120 million in charges for excess DRAM and other components associated with the updated revenue guidance and current market conditions.
Earnings and Guidance
Apple (AAPL) prelim Q1 $4.18 vs $4.17 S&P Capital IQ Consensus Estimate; revs $84.3 bln vs $84.00 bln S&P Capital IQ Consensus Estimate
Apple (AAPL) sees Q2 revs $55-59 bln vs $58.97 bln S&P Capital IQ Consensus Estimate
Apple (AAPL) reports Q1 gross margin of 38.0% versus ests of 38.0% (in line with pre-announcement); sees Q2 gross margins 37-38% versus 38.1% ests and 38.3% last year
-- iPhone net sales USD 51.98bln vs 61.1bln last year
-- iPad net sales USD 6.73bln vs 5.76bln
-- Mac revenues 7.42bln vs 6.82bln
- EPS estimates dropped from $4.94 (90 days ago) to $4.17
AMD (AMD)- inline with sight miss on revenue
eBay (EBAY) - decent number and guided higher
Juniper (JNPR) - inline but guides much lower
Robert Half (RHI) beats and guides higher
Whirlpool (WHR) beats nicely, some downside guidance
Caterpillar - Miss and guides lower
Align Tech (ALGN) - beats and issues horrible guidance
Gamestop (GME) cancels "strategic alternative" as they could not line up financing to make a deal work - stock down 27%
Back to Apple
- There's a FaceTime bug that lets you hear through someone else's iPhone, even if they haven't answered your phone call. It was previously reported on Twitter by user Benji Mobb and reported by 9to5Mac.
Some insights into earnings estimates
Equity flows - Trim Tabs
- "After pulling record sums from equity mutual funds in December, mom and pop investors have turned into net buyers in January.  U.S. equity MFs and global equity MFs lost a combined $89.7 billion in December, the highest monthly outflow on record.
- Inflows this month have reached an estimated $7.6 billion, putting this month's inflow on track to be the highest since February 2016.  U.S. equity mutual funds alone have taken in an estimated $3.4 billion in January, set for their first monthly inflow since February 2015."
Temp Govy
- O.M.G - The government is back open for 3 weeks (is timing a problem?
- - February 15 is the date that temporary funding expires - March 1 tariffs deadline
- - How is all this getting done at the same time when on thing can't get done on its own??????
--  Congressional Budget Office now estimates that the shutdown cost the U.S. economy $11 billion ($3 billion permanent) - 0.1% - 0.2% of GDP

Desperately trying
- Facebook Inc Chief Executive Officer Mark Zuckerberg is planning to unify the underlying messaging infrastructure of its WhatsApp, Instagram and Facebook Messenger services and incorporate end-to-end encryption to these apps.
- - The three services will, however, continue as stand alone apps, the report said, citing four people involved in the effort.
- - After the changes, a Facebook user, for instance, will be able send an encrypted message to someone who has only a WhatsApp account, according to the report.
- - End-to-end encryption protects messages from being viewed by anyone except the participants in the conversation.
- - WHAT DOES THAT MEAN AND WHAT IS THE BIG DEAL?
Intel Earning - shares fall
- On Thursday, Intel posted adjusted fourth-quarter earnings per share of $1.28, versus the $1.22 Wall Street consensus estimate.
- But it reported sales of $18.7 billion, missing the average analyst estimate of $19 billion.
- The company also gave a weaker-than-expected sales guidance of $16 billion for the March quarter, short of the $17.3 billion consensus estimated
- For the full year 2019, Intel forecasted EPS of $4.60 on revenue of $71.5 billion versus Wall Street's estimates for EPS $4.51 on revenue of $73.1 billion.
-- Meanwhile - several chip names had a great week (XLNX hit an new all-time high)
----- XLNX AI ACAP Platform [LINK]
More cuts
- Tesla is reducing production hours for its higher priced electric cars Model S and Model X to improve efficiencies.
- The company, which has struggled to achieve long-term profitability, said last week it would cut thousands of jobs to rein in costs as it plans to increase production of lower-priced versions of its Model 3s.
- Earnings expected January 30th at 9PM? (not sure time is correct there - usually just after market close
Goldman conference picks for 2019
- Equities were chosen to be the best global asset class this year, followed by emerging-market credit and cash, according to a survey of attendees at a Goldman Sachs Group Inc. conference last week in Hong Kong.
- Stocks were the top pick by 33 percent of respondents,
- 25 percent said the best performer would be emerging-market credit, Goldman said in a report on Jan. 25.
- Cash was picked by 14 percent,
- Developed-market government bonds by 13 percent,
- Commodities by 10 percent
- Developed-market corporate bonds by 5 percent of people.
- What does that tell us...nothing?
---
420 Stocks Bad Trip....

Stocks to watch: CGC, STZ, TLRY, CRON, MJ, NBEV
---
Love the Show?
Then how about a Donation?
---

*** NEW INTERACTIVE CHARTS ***
Winners will be getting great stuff like the new DHUnplugged Shirts (Designed by Jimbo) -
PLUS a one-of-a-kind DHUnplugged CTP Winner's certificate..

CLICK HERE FOR MORE CHARTS ON TRADING VIEW
---
UPDATE - NEW ETF - Global X Millennials Thematic ETF Challenge!
The top holdings of Global X Millennials Thematic ETF (MILN) include stocks many investors would expect, such as Facebook, LinkedIn and Amazon, which take advantage of the tech tendencies of millennials. But some names might be more surprising like real estate investment trusts AvalonBay Communities and Equity Residential, and Home Depot, which could benefit from millennials moving out of the home of their parents.
We are creating the DH Old Codger Index Portfolio to compete against this new ETF to see how "old school" stocks do in comparison. Companies in our index will include: (updated names as of 8/29/16)
We have the performance summary running (daily and since inception of 5/6/16) - DHOCI vs. Millennials ETF Battle
---
Listener question for JCD:
"Do you think John's claim that double-edged safety razors increase nicks and cuts is based on his using the old carbon steel blades back in the day? I read those would rust more quickly than the stainless blades I use myself these days. As far as his saying "why are they called safety razors", they are safer to use than a straight razor! I think the term came about before the invention of modern cartridge razors that cost so darn much to refill."
Election 2020 - several new (and old) names are throwing in their hat for the Presidential Run
- Starbucks Howard Shultz is the latest
- Michael Bloomberg is getting closer
- PLUS MORE!
HERE WE GO!
- Elizabeth Warren, plans to propose a tax of 2 percent on those with assets of $50 million to $1 billion and 3 percent on all fortunes exceeding $1 billion, the Washington Post reported last Thursday.
- The tax would raise $2.75 trillion over a decade from about 75,000 families, the newspaper said, citing an economist advising Warren on the plan.
More Airplane Woes
- American Airlines removed a family from a plane on Wednesday after passengers and crew members complained that one of the family members smelled bad,
Yossi Adler was asked to deplane the flight — headed from Miami, Florida to Detroit, Michigan — after "team members were concerned about the comfort of our other passengers due to the odor," American Airlines told Fox News in a statement on Thursday.
- What about those people that eat Italian sub sandwiches or smelly Mexican food on a plane?
What would John C. Dvorak have written for PC Magazine?
---
See this week's stock picks HERE
---
Follow John C. Dvorak on Twitter
Follow Andrew Horowitz on Twitter
---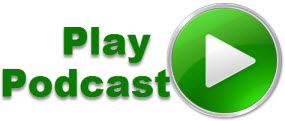 Podcast: Play in new window | Download (Duration: 58:53 — 40.7MB)
Subscribe: RSS