Here we go…. Earnings are starting to roll in and already we are seeing a plenty of disappointments. The good news is that investors may have priced in the worst case.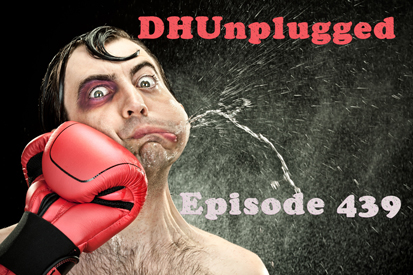 The government shutdown may cost the economy much more that originally anticipated. GDP may take a hit.
Plus – an update on Jae's fancy artwork, China's surplus and the tariff game.
---
Click HERE for Show Notes and Links
DHUnplugged is now streaming live - with listener chat. Click on link on the right sidebar.
---
Love the Show?
Then how about a Donation?
---
Follow John C. Dvorak on Twitter
Follow Andrew Horowitz on Twitter
Announcing a new Closest to The Pin....
Jae's fancy artwork
Earnings season is underway
Government shutdown day 24++?
Quick plug - if you are interested in working with me on your portfolio - go to www.thedisciplinedinvestor.com and scroll down ....We are open for biz...
Market Update
Last week, markets were back in buy mode. With start of year, re-balancing rotation and a reflexive bounce - stocks got a nice boost. January effect is in full bloom.
VIX is hovering near 18 - down from 35+ at the end of 2018
Market flat into open - until this news hit.....
Netflix (NFLX) is trading higher after The Seattle Times reported that the streaming giant will raise prices 13-18% for all 58 million US subscribers. The report notes that this is the fourth price hike for Netflix in the US and the first since late 2017.
- Netflix reporting earnings on Thursday - is this a read through that earnings may be weak?
Earnings season starts this week witht he big banks and several key names:
- Delta Air (DAL), JP Morgan (JPM), United Health (UNH), Wells Fargo (WFC), Bank of America (BAC), Goldman Sachs (GS), CSX (CSX), Aloca (AA), American Express (AXP), Netflix (NFLX), Bank OZK (OZK), Schlumberger (SLB) , VF Corp (VFC)
SURPLUS - Black Eye to U.S.
- China's annual trade surplus with the U.S. hit a record. $323 billion trade surplus - even in spite of tariffs. (not going to make them happy in Washington)
- This is a result of the Pull-Forward Effect or front-loading of manufacturers and others in the face of tariffs. So this may be a real problem, even (or especially) is there is a resolution.
- PLUS - announcement by the People's Bank of China that it would increase efforts to spur their economy by improving credit availability for smaller companies and a pledge by the Chinese Ministry of Finance to cut taxes and ramp up infrastructure spending. (*This is what got markets moving today as well)
Bank earnings starting to roll in... Getting a black eye
- Citigroup beats by $0.09 (including 3 cent tax benefit), misses on revs; Fixed Income falls 21% y/y, Equities +18% y/y; Expenses decline 4% y/y
- Swings to a profit while revenue falls....
- Stock was initially down and then rallied after the open (May see a buy news this earnings season as markets predicted bad news)
- JP Morgan had a pretty ugly quarter - stock s down until mid morning when everything popped.... (Jamie Dimon was discussing end of cycle during call)
- Wells Fargo - same as above
Consolidation/M&A in Miners
- Newmont Mining has agreed to acquire Goldcorp in a friendly all-stock deal valuing the Canada-headquartered company at $10 billion.
Pacific Gas & Electric (PCG) is pursuing bankruptcy and the CEO just stepped down. (DOWN ANOTHER 20% today)
- PG&E plans to file for bankruptcy protection by the end of the month as the utility faces more than $30 billion in potential liability costs related to its role in sparking deadly California wildfires.
- Stock off more than 40% on Monday on the news. (Stock off 80% since announcement that they may have significant liability related to California fires)
- There is some speculation that PCG's planned bankruptcy is a 'bluff' to force the state of California to take some actions or bail them out (not terribly believable)
- Hmmmm... Which insurance companies are most exposed to potential risk if PCG fails ?
Government Shutdown problems spreading - longest shutdown in history
- 800,000 workers did not receive check last Friday
- Will see a harsh uptick to the weekly initial claims (will be temporary)
-  GDP hit each week that government is closed/partially closed
- If a shutdown lasts a month, some estimates show fourth quarter annualized GDP growth decreasing by 1.5-2 percentage points
- Confidence and consumer spending may take a hit
Pot Stocks - Black Eye
- Attorney General nominee William Barr at Senate hearing says he wound support law banning marijuana nationwide; says marijuana legalization in states is a backdoor nullification of federal law, however he will not use Federal resources to target marijuana companies 
---
420 Stocks Bad Trip....

LETS TAKE A LOOK!
Stocks to watch: CGC, STZ, TLRY, CRON, MJ, NBEV
---
Love the Show?
Then how about a Donation?
---

*** NEW INTERACTIVE CHARTS ***
ANNOUNCING THE CTP CUP 2018 - WINNER -
MARCUS G. (Just responded about winners Trophy)
Winners will be getting great stuff like the new DHUnplugged Shirts (Designed by Jimbo) -
PLUS a one-of-a-kind DHUnplugged CTP Winner's certificate..

CLICK HERE FOR MORE CHARTS ON TRADING VIEW
---
UPDATE - NEW ETF - Global X Millennials Thematic ETF Challenge!

* Since May 2016 - Jan 15, 2019
The top holdings of Global X Millennials Thematic ETF (MILN) include stocks many investors would expect, such as Facebook, LinkedIn and Amazon, which take advantage of the tech tendencies of millennials. But some names might be more surprising like real estate investment trusts AvalonBay Communities and Equity Residential, and Home Depot, which could benefit from millennials moving out of the home of their parents.
We are creating the DH Old Codger Index Portfolio to compete against this new ETF to see how "old school" stocks do in comparison. Companies in our index will include: (updated names as of 8/29/16)
We have the performance summary running (daily and since inception of 5/6/16) - DHOCI vs. Millennials ETF Battle
---
Starting to see many places that serve food - adding CBD to their menu.
- Drinks with CBD
- Pizza and burgers....
- What is the point?
Oddities
- Kentucky Sen. Rand Paul, one of the fiercest political critics of socialized medicine, will travel to Canada later this month to get hernia surgery.
- Paul, an ophthalmologist, said the operation is related to an injury sustained in 2017, when his neighbor, Rene Boucher, attacked him while he was mowing his lawn. The incident left Kentucky's junior senator with six broken ribs and a bruised lung.
How do we feel about this?
- The Gillette brand that claims it's "The Best A Man Can Get" this week launched a campaign around the sexual harassment movement, and with the idea of "toxic masculinity".
- Beards and facial hair show toxic masculinity?
China issues a warning to pubic figures - not to travel abroad...
- Obviously trade issues are going nowhere.
BREXIT Update
- Looks like PM May will face bad defeat.
- British Parliament votes against PM Theresa May's Brexit deal (as expected), 432-202
What would John C. Dvorak have written for PC Magazine?
---
See this week's stock picks HERE
---
Follow John C. Dvorak on Twitter
Follow Andrew Horowitz on Twitter
---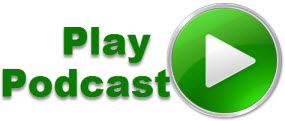 Podcast: Play in new window | Download (Duration: 59:34 — 41.2MB)
Subscribe: RSS